This post has been graciously sponsored by Wayfair. All opinions are my own.
Starting today, the "Save Big, Give Back" sale launches at Wayfair, one of my absolute favorite home decor retailers to shop for decor and furniture. As you know, millions of families and individuals have been affected by the coronavirus which has plagued our country. With many Americans unemployed, some families are struggling to put food on the table.
That's why Wayfair decided to hold a massive sale with 10% of their proceeds going to Feeding America, a non-profit organization with a nationwide network of over 200 food banks working to feed millions in need. From food pantries to soup kitchens, Feeding America serves communities at a local level during their time in need. Wayfair has pledged to donate a minimum of $150,000 through this initiative! The sale runs from now until 9AM Eastern time on April 30.
If you are in the market for a new piece of furniture or decor, consider shopping through Wayfair so you can assist in funding this amazing charitable organization. It's a great way to give back while saving money on your home purchases. Nearly all home categories are included and you can shop the sale right here!
My French Wayfair Entryway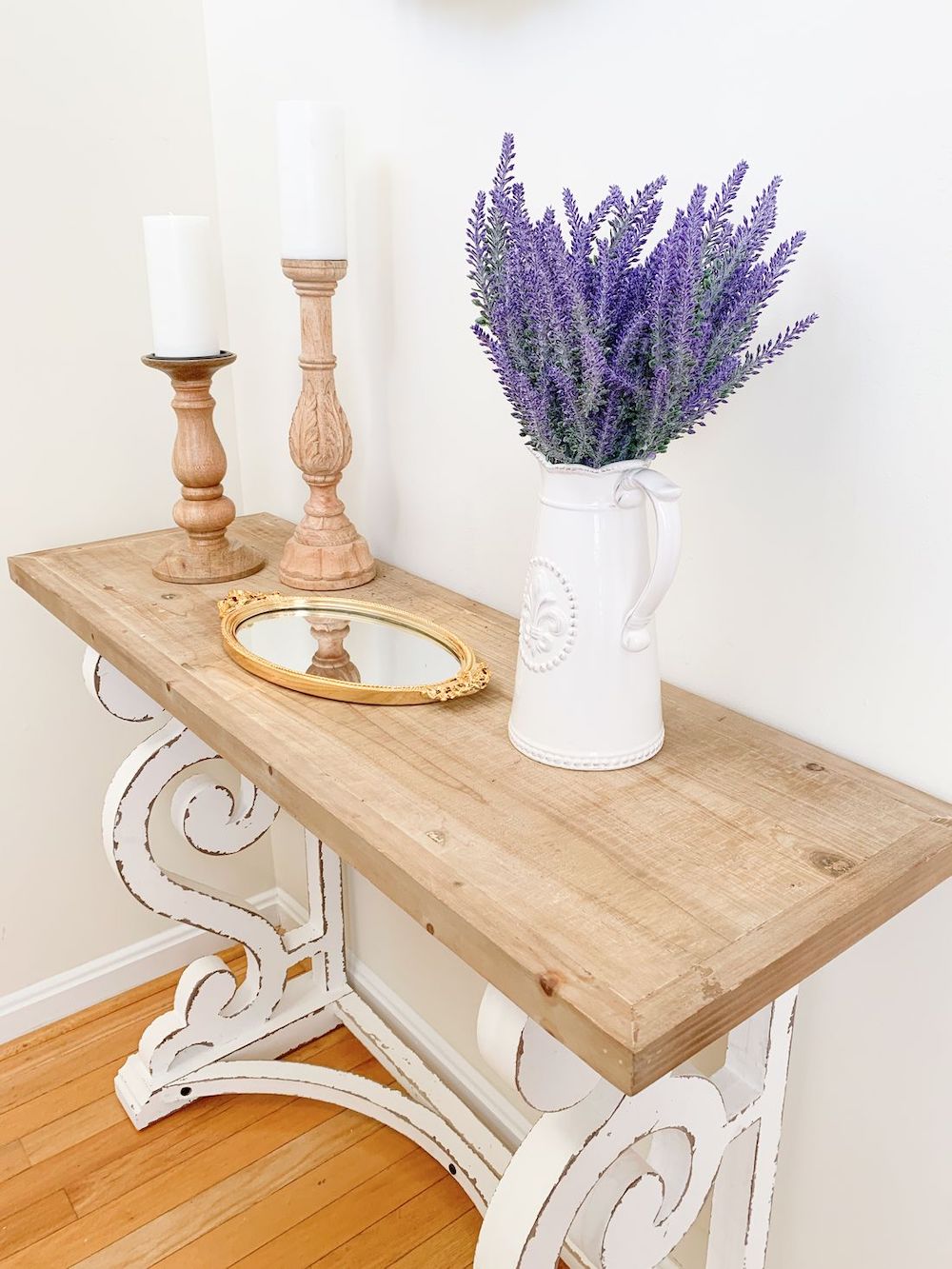 I used Wayfair to decorate my entryway in the French country style and it came out beautifully! Not everything I bought is in stock, but you can leave your email to be notified when each item is restocked!

So what items are on sale during this massive savings event? I found the best items for you to shop and here is what we recommend from a few popular categories!
Home Office Furniture
Now is a a GREAT time to redo your home office while we are all in confinement. Luckily Wayfair has put some of their highly rated ergonomic chairs, storage bookcases, and functional office desks on a massive discount! Here are our picks for office furniture that are affordable and positively reviewed by buyers. You can view all home office sale items here!

Kitchen Electrics & Accessories on Sale
We can all use a new kitchen electrical appliance can't we? Save big with these amazing deals on top products for your kitchen. Since we're all cooking at home more often now, the items on sale could be really practical! View all the kitchen appliances and accessories on sale here!

Kelly Clarkson Home
I noticed that there are a huge range of farmhouse style Kelly Clarkson Home line products on sale. If you love the modern country look, then definitely do not miss out on this portion of the sale! Here is our selection from the sale:

I hope you found some special items from our sale picks! Let us know what you got in the comments.
Have a great week!