This post has been kindly sponsored by Wayfair.
Wayfair turns 21 this August and to celebrate, the home goods store is having a big sale! You can shop the Wayfair Anniversary Sale and get up to 70% off home items, plus free and fast shipping.
Since I moved to Miami Beach, it's been tough finding cute and colorful home decorations to really make my apartment feel like "home." Wayfair helped me find the perfect living room and coffee table decor to give my space the perfect retro colorful vibe I imagined!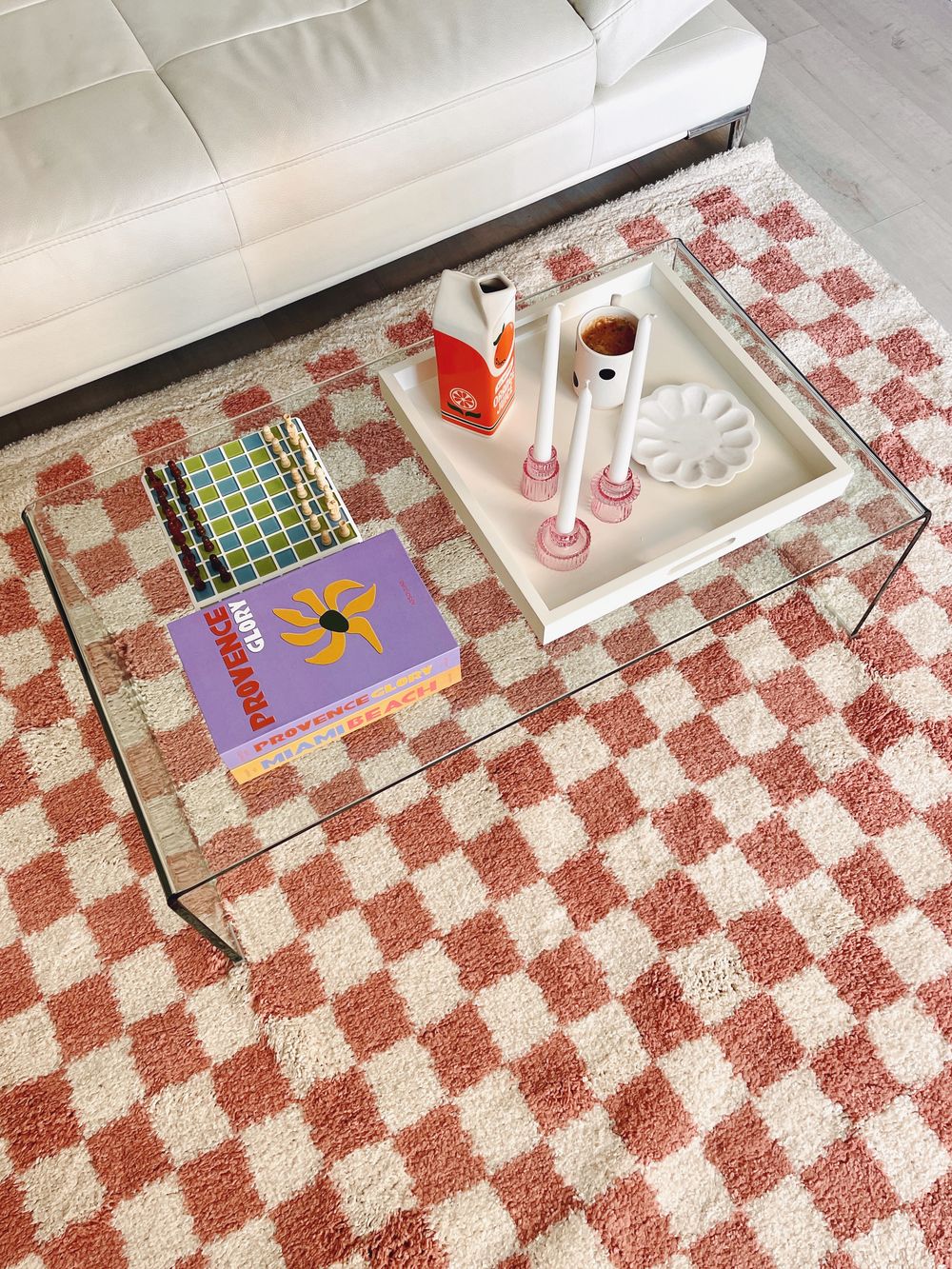 I started out by giving the floor a nice pink checkered rug. This retro style rug fits in perfectly with the colorful Art Deco theme I imagined for my Miami living room. Much of the city was constructed during the mid-century period so I wanted to honor those roots by choosing decor that was reminiscent of the early to mid 20th century!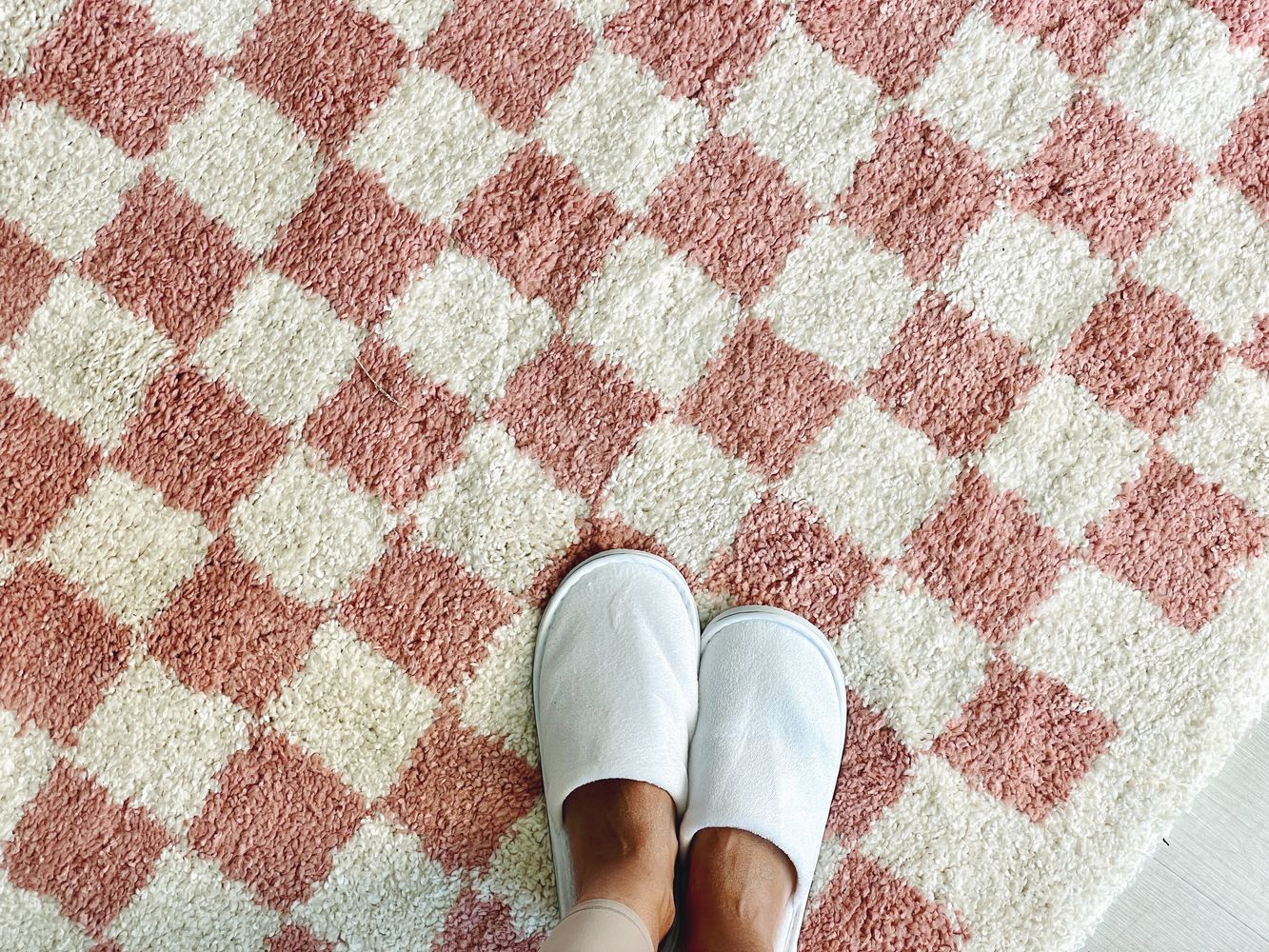 Next, I added a simple white square tray to the acrylic coffee table, topped it with some tapered candles in pink glass candle holders, a fun "Orange Juice" vase, and a cute marble dish.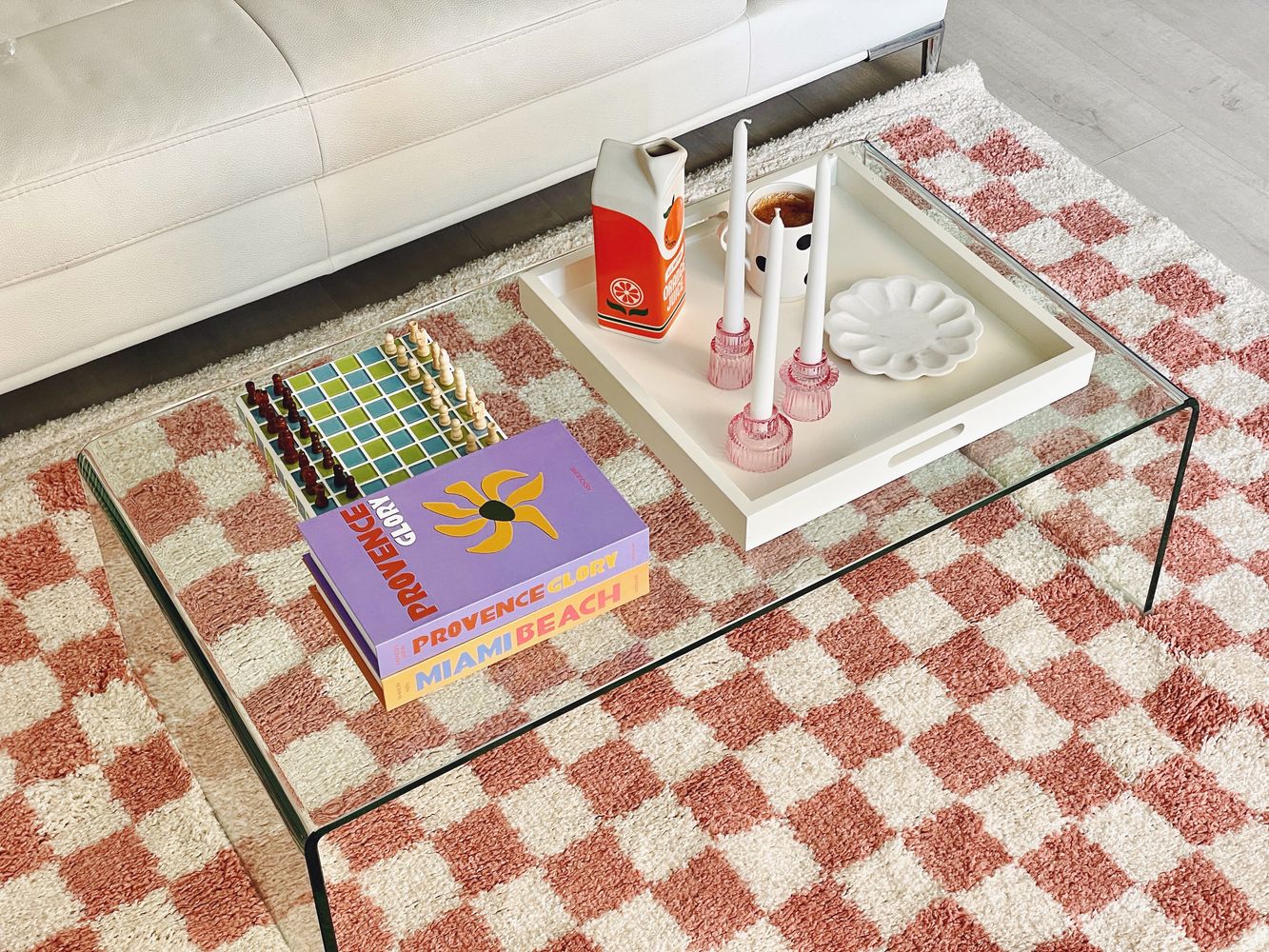 I admired my work while sipping coffee from my cute Kate Spade black polka dot mug, also sourced from Wayfair!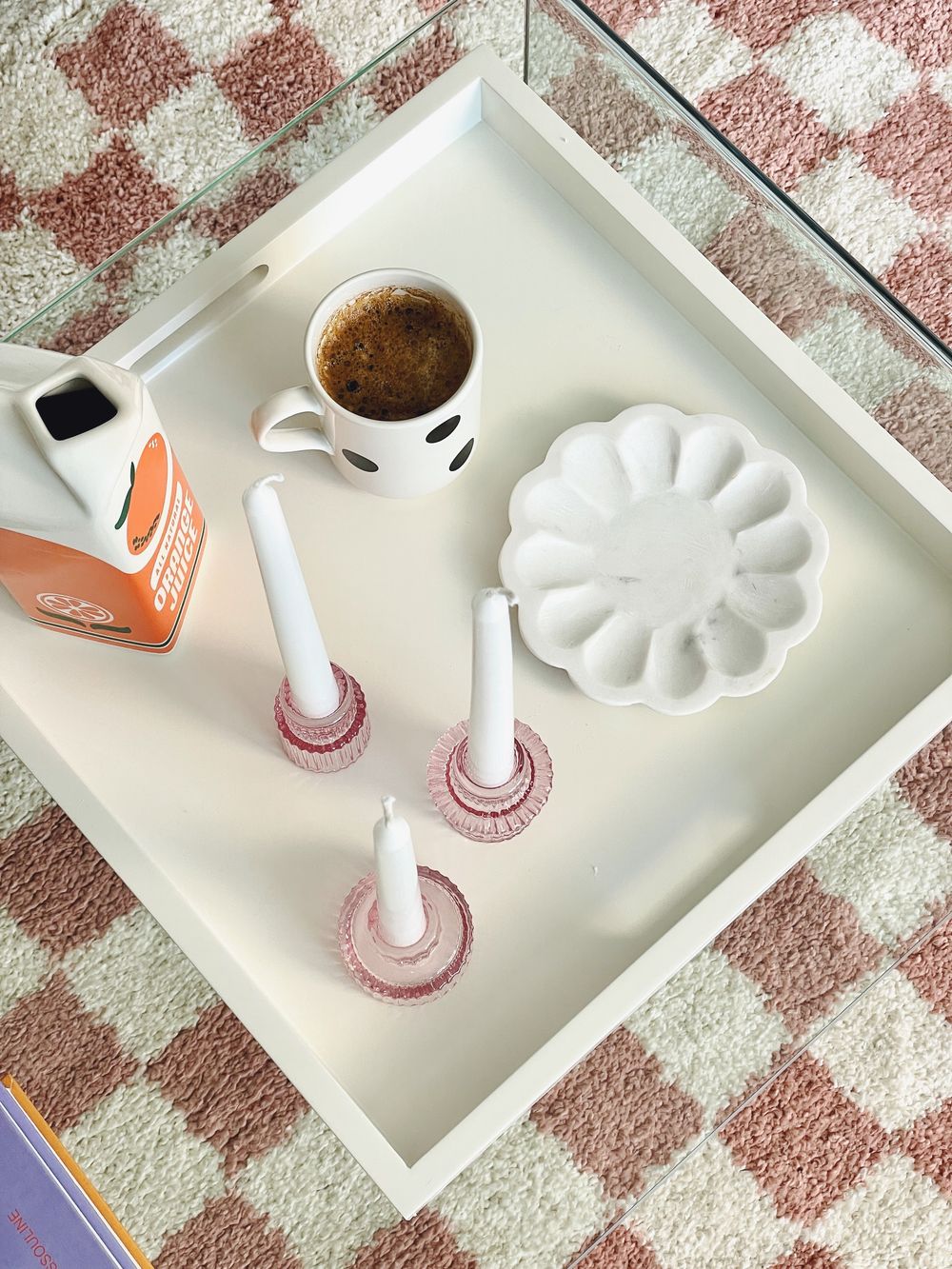 Here are the deals and savings to expect during the Wayfair Anniversary Sale:
Area Rugs Up to 75% Off
Bathroom Vanities & More Up to 60% Off
Bedding Up to 70% Off
Bedroom Furniture Up to 60% Off
Cookware & Bakeware Up to 55% Off
Curtains & Drapes Up to 70% Off
Entryway Furniture Up to 55% Off
Flooring & Hardware Up to 50% Off
Home Office Furniture Up to 60% Off
Kitchen Faucets & More Up to 55% Off
Kids Bedroom Furniture Up to 45% Off
Kitchen & Dining Furniture Up to 60% Off
Lighting Up to 60% Off
Living Room Seating Up to 55% Off
Major Appliances Up to 40% Off
Mattresses & More Up to 65% Off
Mirrors & Decor Up to 55% Off
Nursery Furniture Up to 40% Off
Pet Essentials Up to 45% Off
Small Appliances Up to 45% Off
Storage & Organization Up to 55% Off
Tableware Up to 55% Off
TV Stands & Living Room Tables Up to 55% Off
Wall Art Up to 70% Off
Outdoor Furniture Up to 55% Off
Outdoor Fireplaces & Heaters Up to 45% Off
Grills & More Up to 40% Off
Playroom Essentials Up to 40% Off