*This post has been sponsored by Walmart*
Walmart is one of my favorite places to shop for Christmas home decor. I can remember strolling the aisles as a kid and looking up in awe at all the pretty, sparkling decorations for sale. From reindeers to Santa figurines to wreaths and rustic furniture, Walmart has everything you need to create the coziest Christmas home interior ever.
I was so excited to see the new series of rustic Christmas furniture and decorations that Walmart launched this season! I was inspired to create our own little rustic nook in our home. If you're interested in this type of decor, then keep reading – I've got 15 ideas for you!
When decorating in the rustic holiday theme, you should look for decorative elements like red plaid, black plaid, gold tabletops, gold accents, velvet, faux fur, wood furniture, and traditional furniture.
Rustic Christmas Reading Nook
Today I'm sharing with you a little Christmas reading nook we created in the corner of the house. We were inspired by rustic holiday lodges in the mountains. Rustic decor can be dark and moody – but that's what makes it so perfect for relaxing at the end of a long day (on the ski slopes, of course). It's the perfect setting to curl up by the fireplace with a cup of hot cocoa.
We started with this gorgeous red plaid rug with thin black and white stripes. I think it really makes the whole scene pop with color. We then put this rustic wood side table and put it next to a white accent chair. For decorations, we added a cozy faux fur throw blanket, an adorable mini Christmas tree, a dark gray Farmhouse style table lamp, and a copper mug for hot chocolate!
I think the corner came together quite nicely!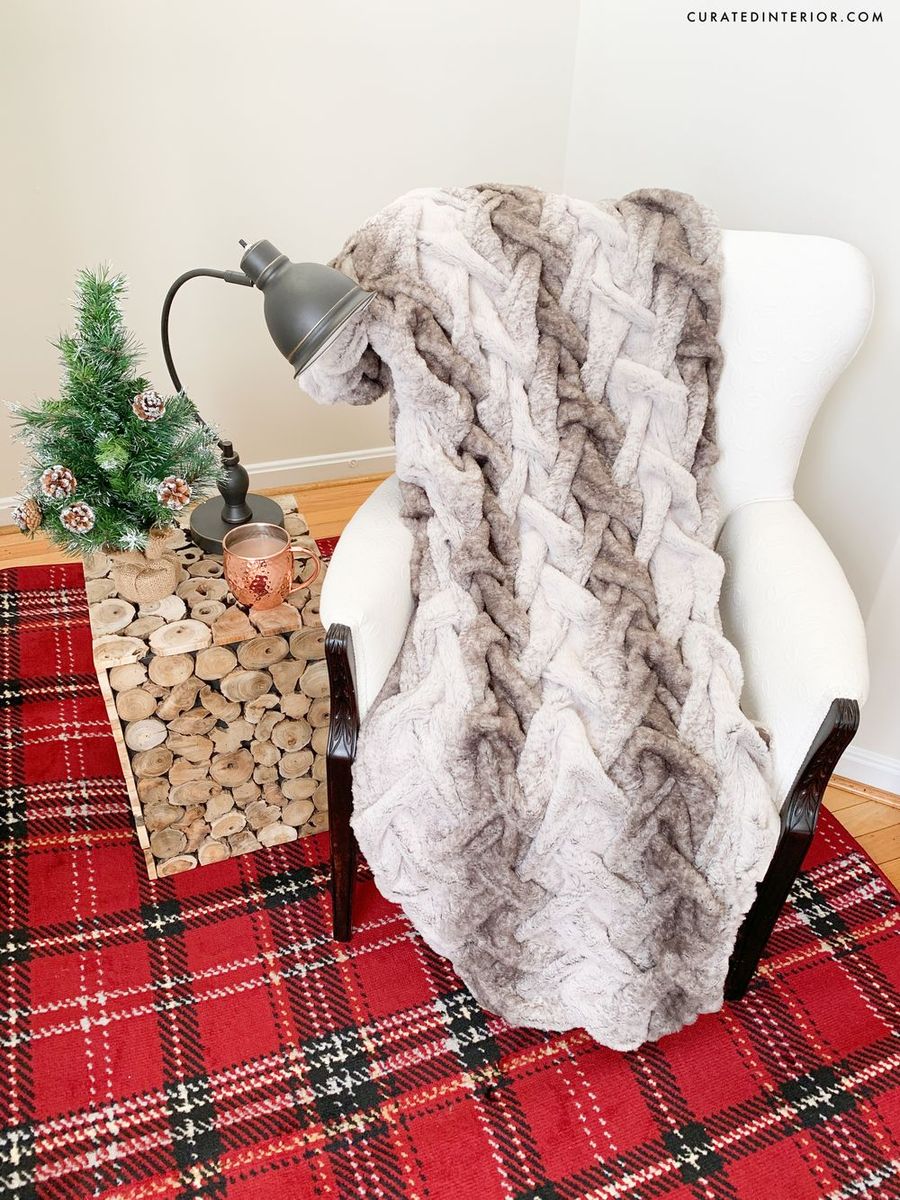 Shop each piece here: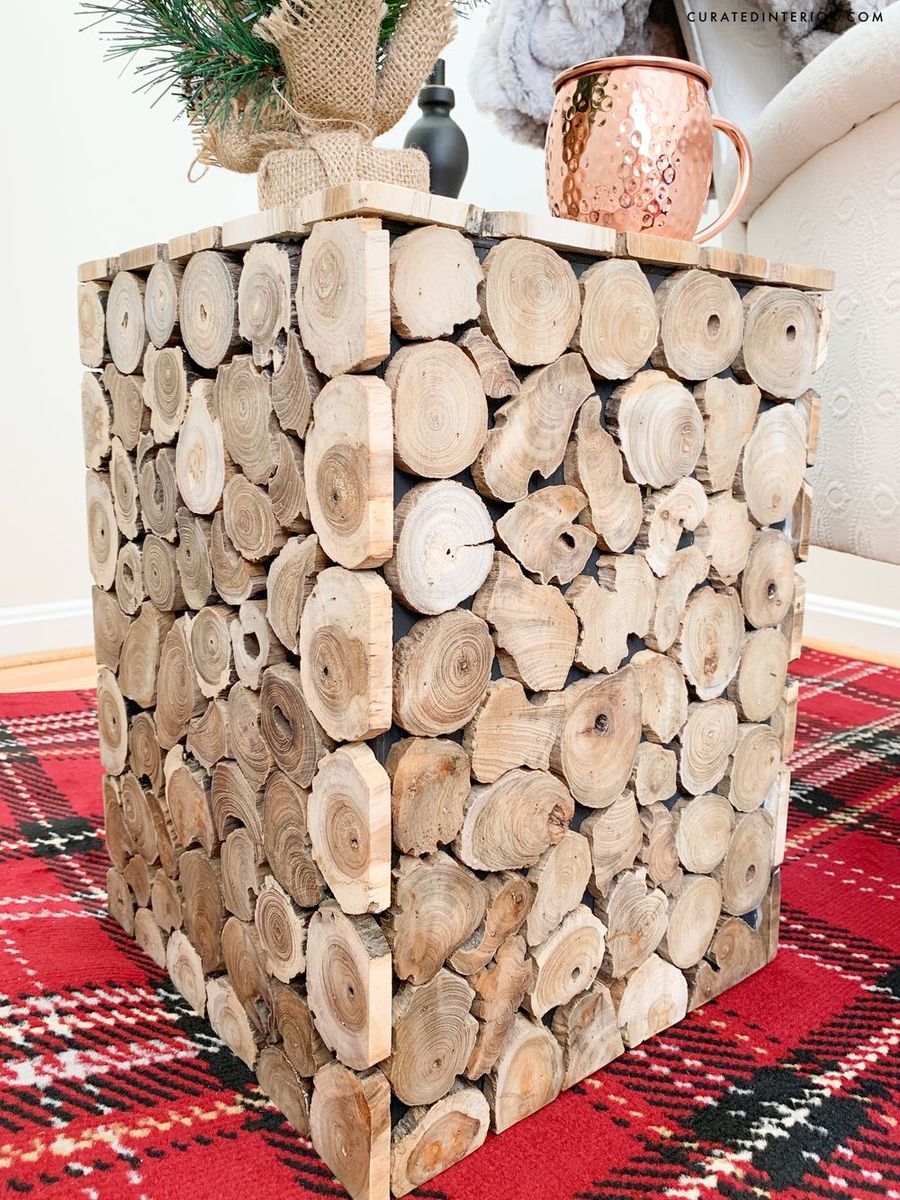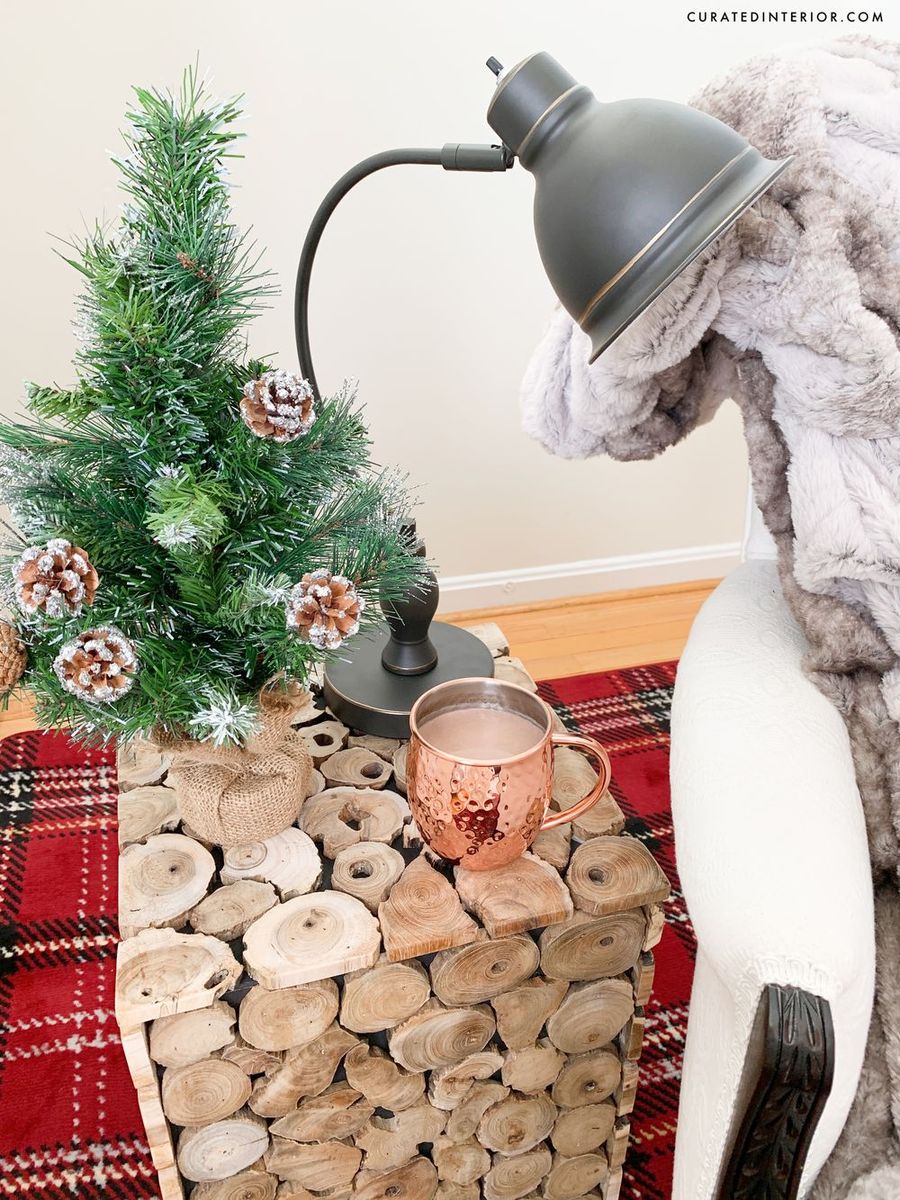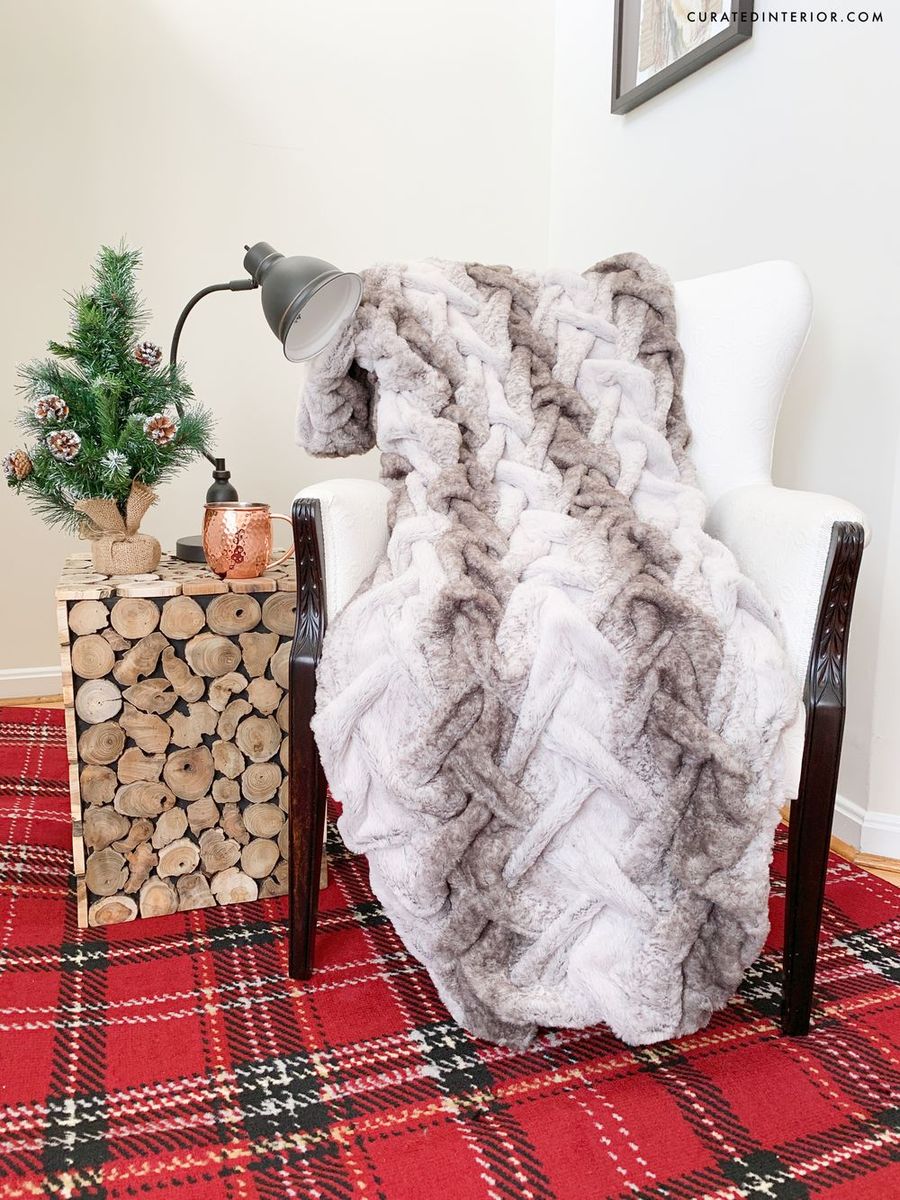 15 Rustic Holiday Decorations
Here are fifteen of our favorite rustic holiday decorations from Walmart to spark your creativity! Remember, Walmart offers 2-day shipping to everyone on purchases over $35! Just make sure the item is marked and such, and the super fast shipping will be offered to you automatically during your checkout!

Do you have any favorite rustic holiday decorations you display in your home each year?