Rachel Parcell, our favorite Utah blogger just shared a glimpse into her dreamy laundry room facing the mountains. The corner room with two walls of windows offers a stunning view of the landscape outside!
Rachel installed two washing machines and two dryers to use. She has a hanging rod for clothing above the machines. There is a central table which can be used as a work or folding station. The perimeter of the room is lined with marble countertops and white drawers.
A sitting chair is located on one side, while a Farmhouse sink with a shower hose has been installed on another wall. The floor is checkered with black and white tiles, and a center vintage-style rug lays over them.
Two nickel cone-shaped pendant lights hang from the ceiling to illuminate the space and provide targeted lighting.
My favorite part of the space is the vintage-style rolling laundry hampers along the floor!
In this kind of space, who would mind doing laundry?
These vintage rolling laundry carts are so charming.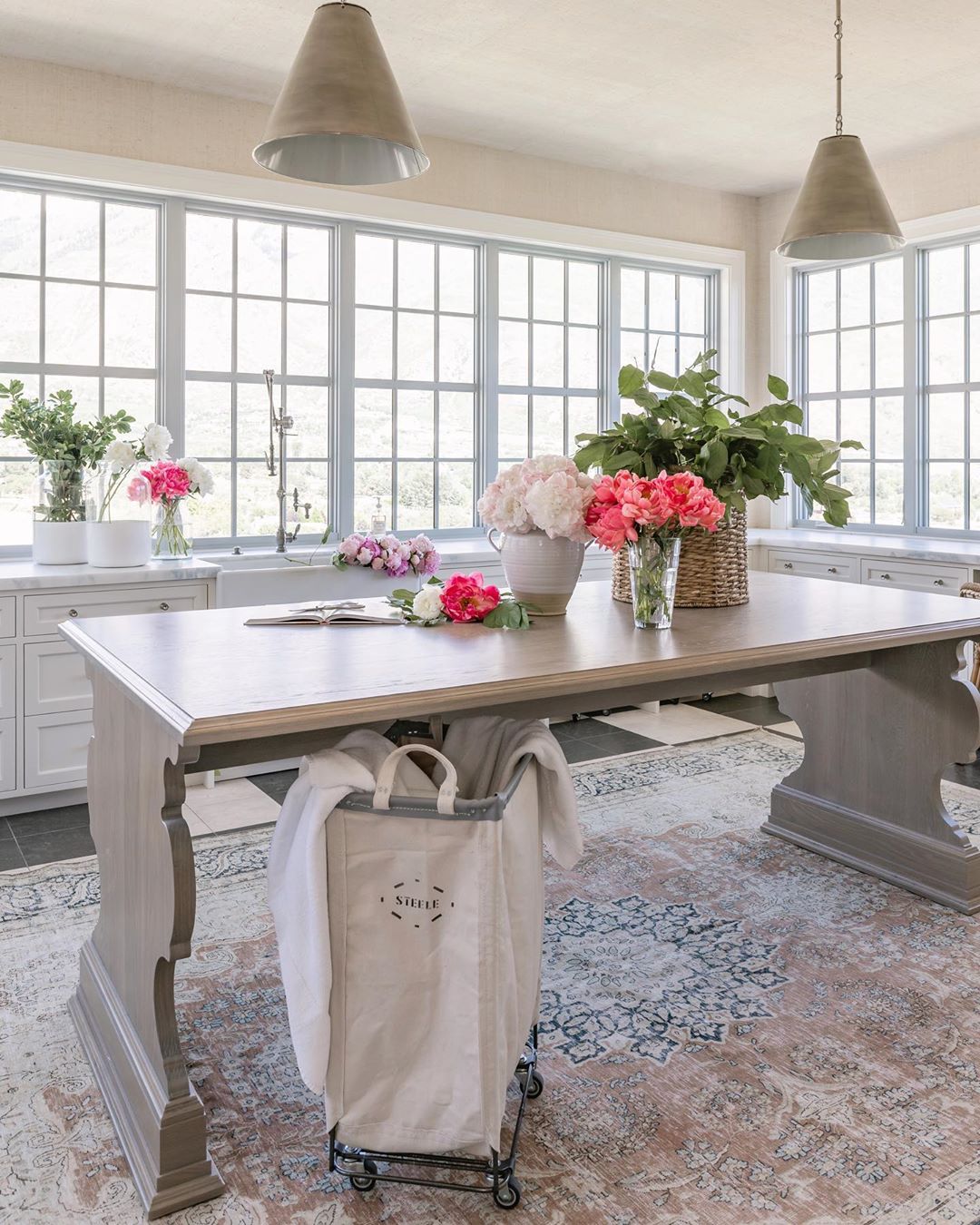 How cute are these vintage style hampers for organizing laundry and clothing?
A few pieces of clothing are hanging from this clothing rod above the machines.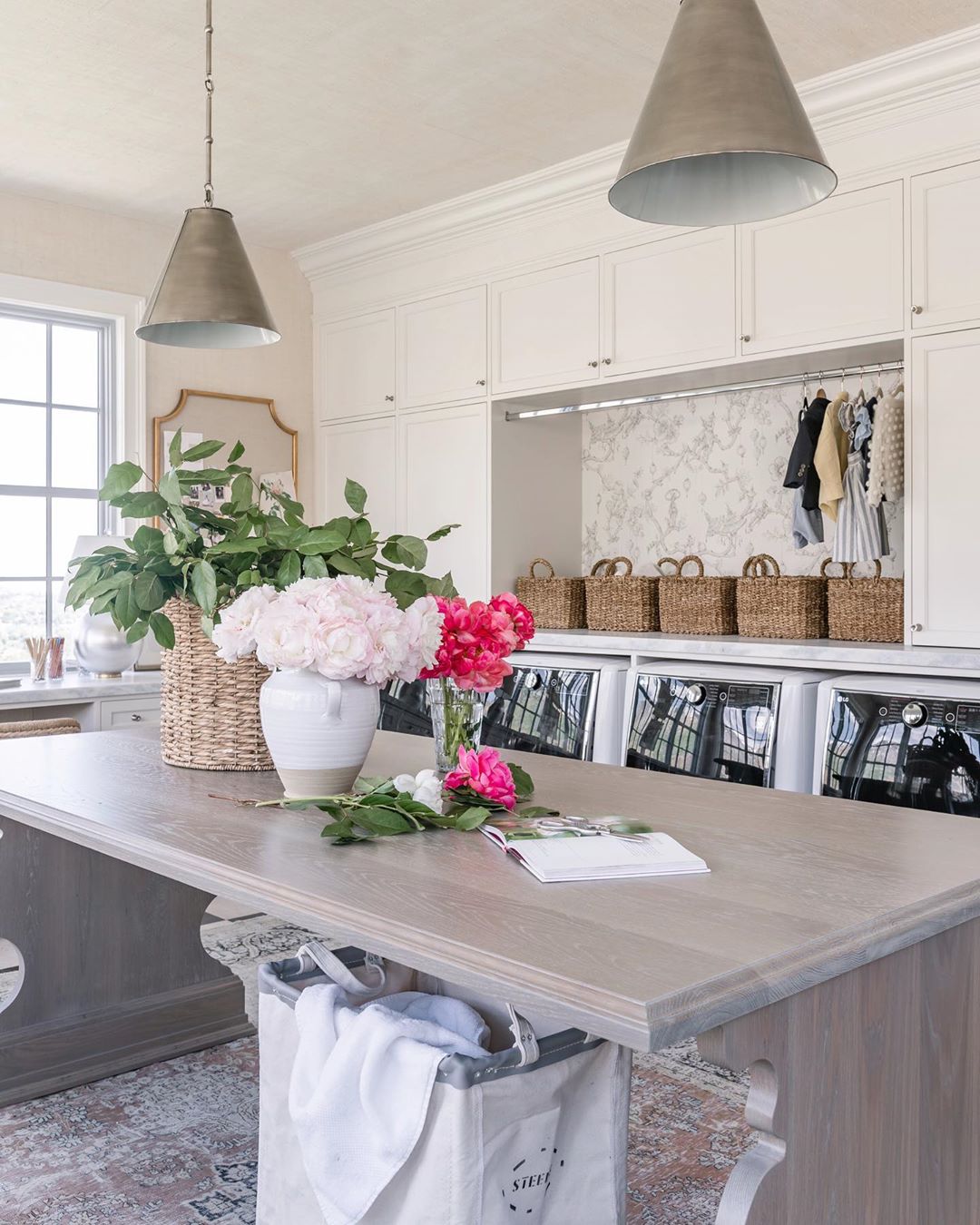 The sink is a great place for hand washing clothing!
All images from @rachparcell