Today let's dive into the world of laundry room decor with a particular focus on the soothing and versatile color – blue. Whether you find laundry a therapeutic task or simply a chore, sprucing up your laundry space with a touch of blue can transform it into a serene and stylish haven.
In this article, I'll share the best blue laundry room decor ideas that will inspire you to create a functional and aesthetically pleasing space that will make laundry day a breeze. From paint choices to storage solutions and decorative accents, we'll explore ways to infuse the calming and timeless essence of blue into your laundry room design. Let's get started on elevating your laundry room from a mundane space to a place of comfort and charm.
Sky Blue Cabinets
This is a bold blue laundry room design with azure blue upper and lower cabinets. The window sill frame has been painted blue, too! Only the ceiling and countertop remain white. The wallpaper backsplash has a pretty blue-and-white tile pattern.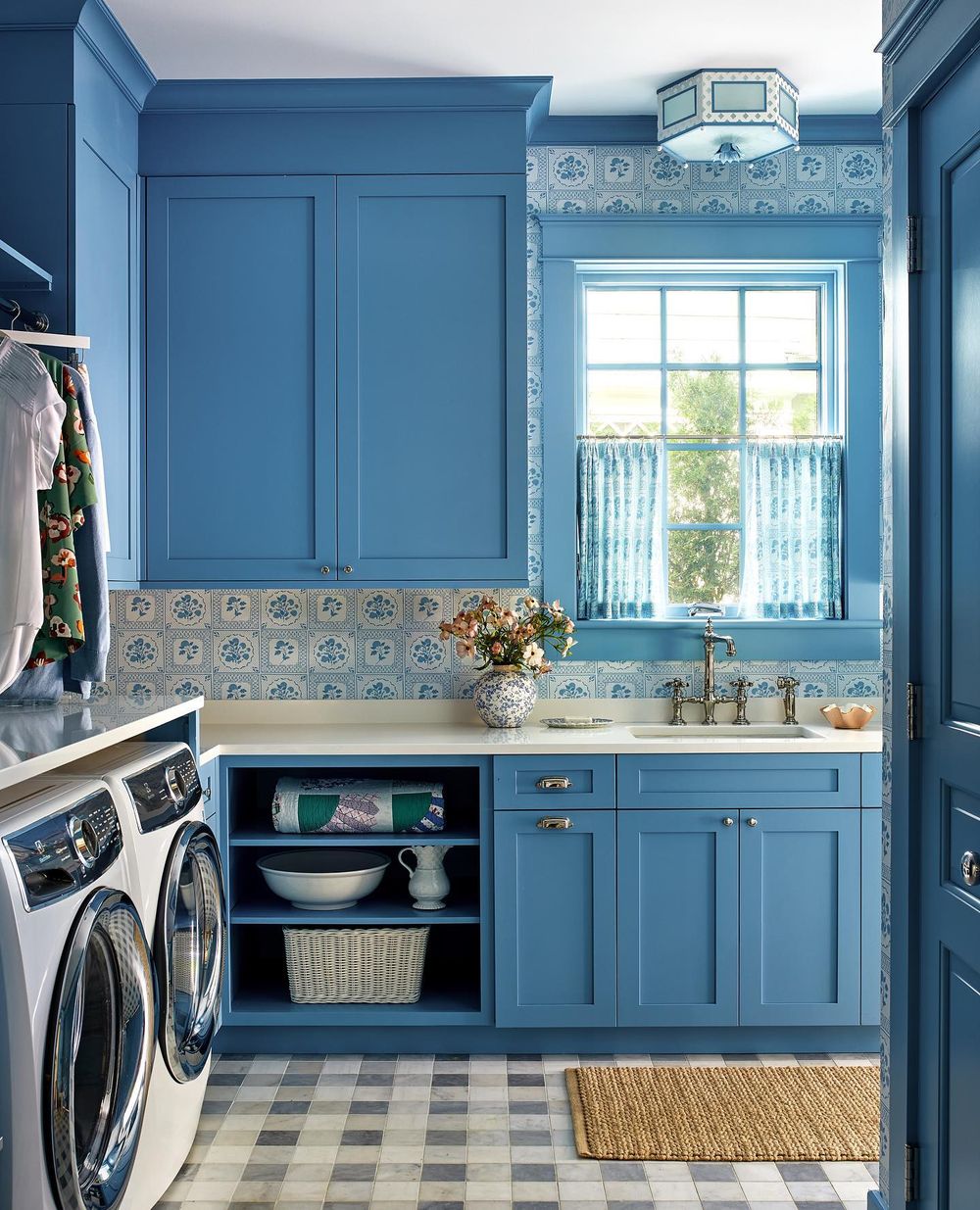 Blue Chinoiserie Wallpaper
While blue and white interiors may conjure up images of preppy coastal homes, for designer Dina Bandman, the color duo became the theme for her Chinoiserie-chic laundry room, designed for the San Francisco Decorator Showcase.
The most striking part of the laundry room is the elegant de Gournay wallpaper inspired by A Thousand Li of Rivers and Mountains, the most famous work of 12th-century traditional Chinese painter Wang Ximeng.
A clear Villaverde Marrakesh lantern hangs above the dog washing station and a Marlon flush mount illuminates the space. The dog shower is lined with beautiful cobalt blue subway tiles with white grout. The floors have a modern twist, where Bandman installed marble parquet flooring from Country Floors in a sharp geometric pattern. The white custom cabinetry ties everything together very nicely.
Blue Towels and Linens
Not only have the cabinets in this pretty blue laundry room been painted blue (Yarmouth blue by Benjamin Moore), but blue hand towels and linens have been placed near the sink for easy access.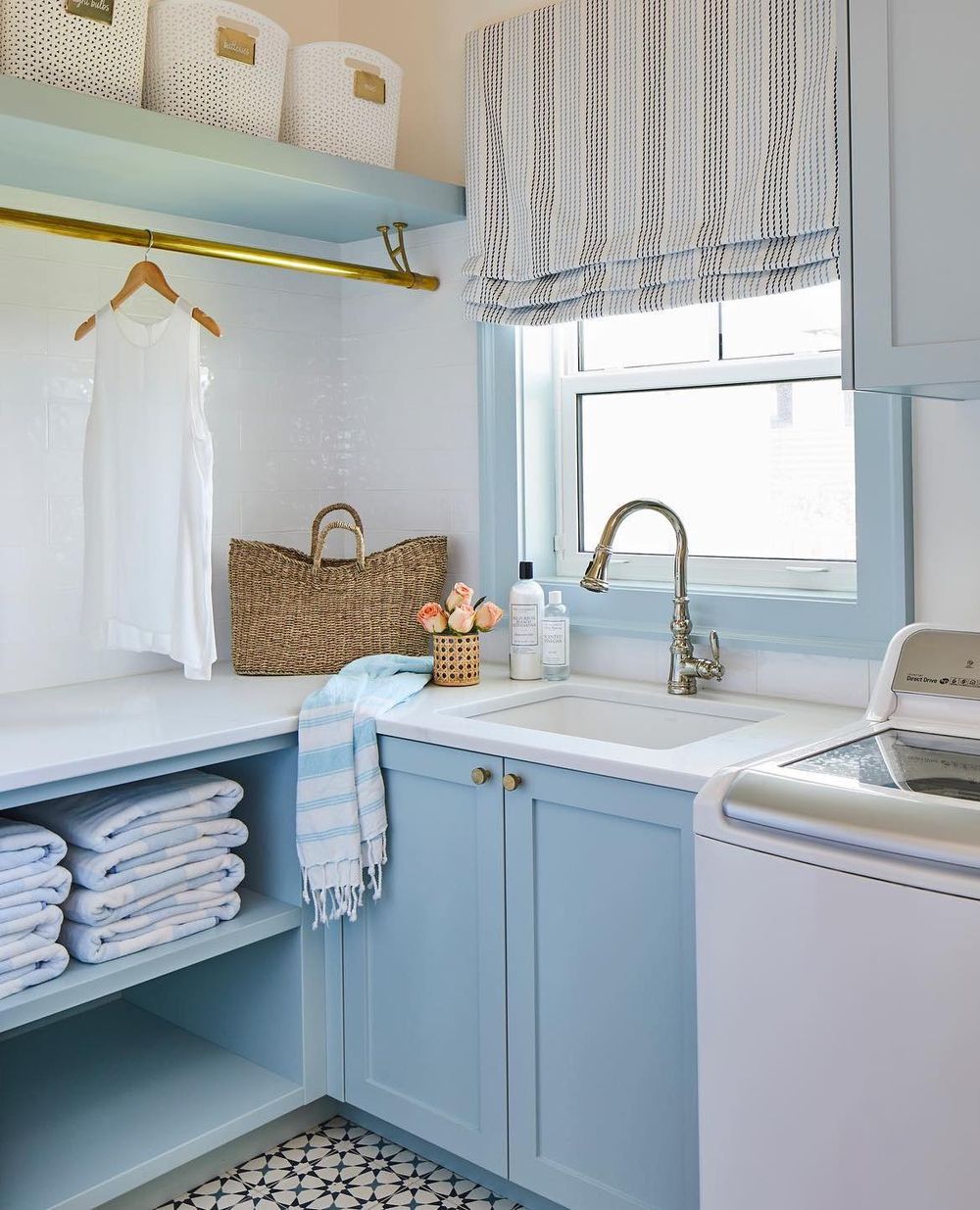 I hope you were inspired by these blue-themed laundry rooms!