Looking to add a touch of mountain magic to your home? These mountain home decor ideas will help you create the perfect cozy cabin getaway.
What is Mountain Style Home Decor?
Mountain style home decor is all about creating a cozy and comfortable space that feels like a retreat from the hustle and bustle of everyday life. This style is often inspired by the natural beauty of mountain landscapes, with warm earthy tones, rustic details, and cozy furnishings.
Mountain Home Popularity
Mountain homes are becoming increasingly popular as people seek out ways to escape the fast-paced city life. This popularity is likely due to the many benefits that mountain living offers, such as fresh air, beautiful scenery, and a sense of community.
If you're considering making the move to a mountain home, or if you're just looking to add a touch of mountain magic to your current home, these mountain home decor ideas will help you create the perfect space.
Mountain Home Decor Elements
Start by incorporating natural elements into your decor. Wood furniture and stone accents are a great way to bring the outdoors in. You'll want to add some cozy touches like plush throws and scented candles throughout the space.
Dark Color Palette
One popular mountain home decor trend is to use a dark color palette. This gives the space a cozy and intimate feeling. To achieve this look, try using deep, rich colors like forest green, burgundy, and brown.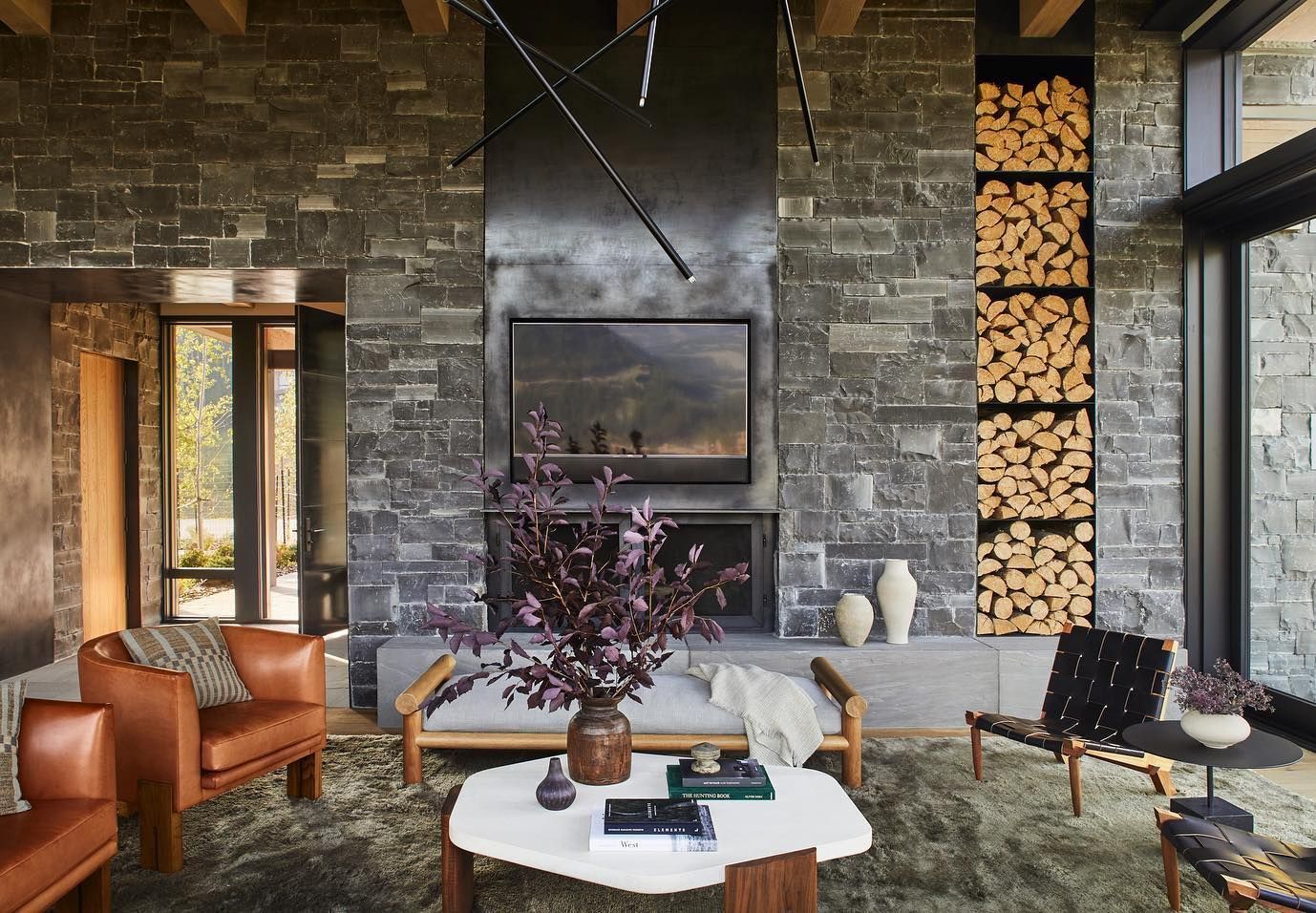 Rustic Furniture
Another mountain home decor trend is to use rustic furniture. This can be anything from antique dressers to reclaimed wood coffee tables. Rustic furniture is the perfect way to add some mountain charm to your home.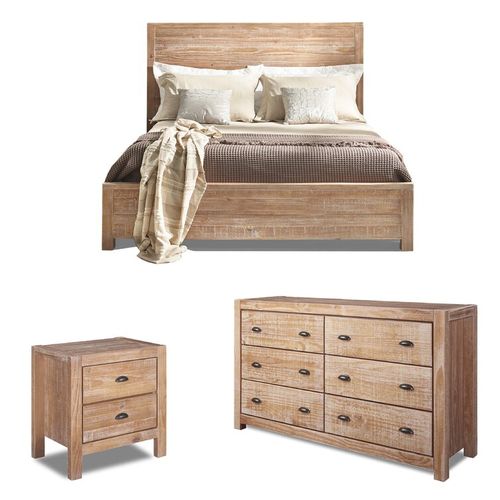 This 3-piece rustic bedroom set features a solid wood bed, dresser, and nightstand. Made of solid pine from Brazil, these pieces are great examples of rustic furniture perfect for a mountain home bedroom.
Cozy Textiles
In mountain style homes, cozy textiles are a must. Look for plush throws and blankets in rich colors to add some warmth to the space. Pillows and rugs are also a great way to add some mountain flair.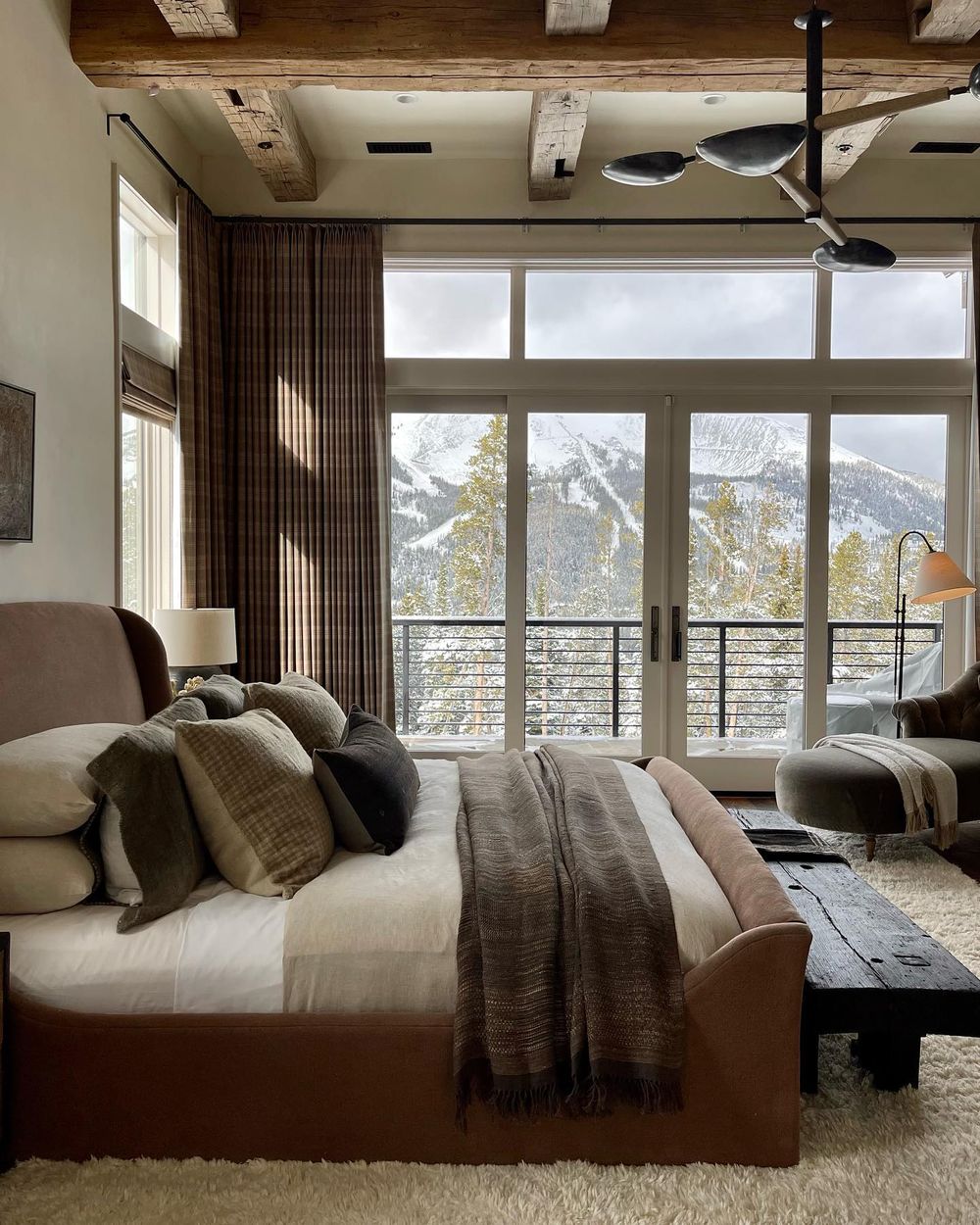 Scented Candles
Scented candles are a great way to make your mountain home feel warm and inviting. Look for candles with scents like pine, woodsmoke, or mountain air.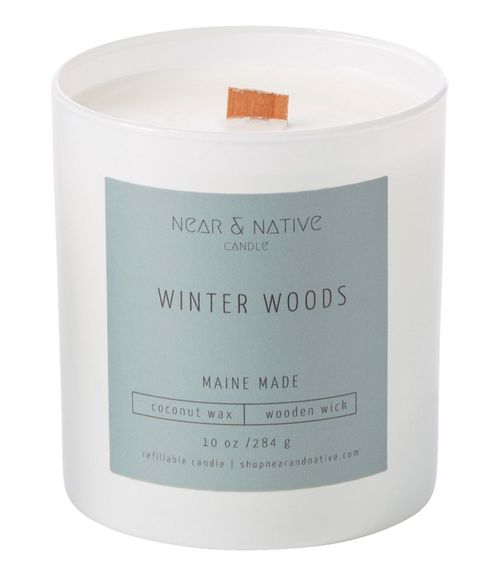 Hand-crafted in the USA, this Winter Woods candle will bring the scent of woodland, waters, and mountains of Maine to your home.
Faux Fur
Faux fur is a great way to add some mountain luxury to your home. Try using faux fur blankets as a throw for your sofa or faux fur pillows as accents on your bed.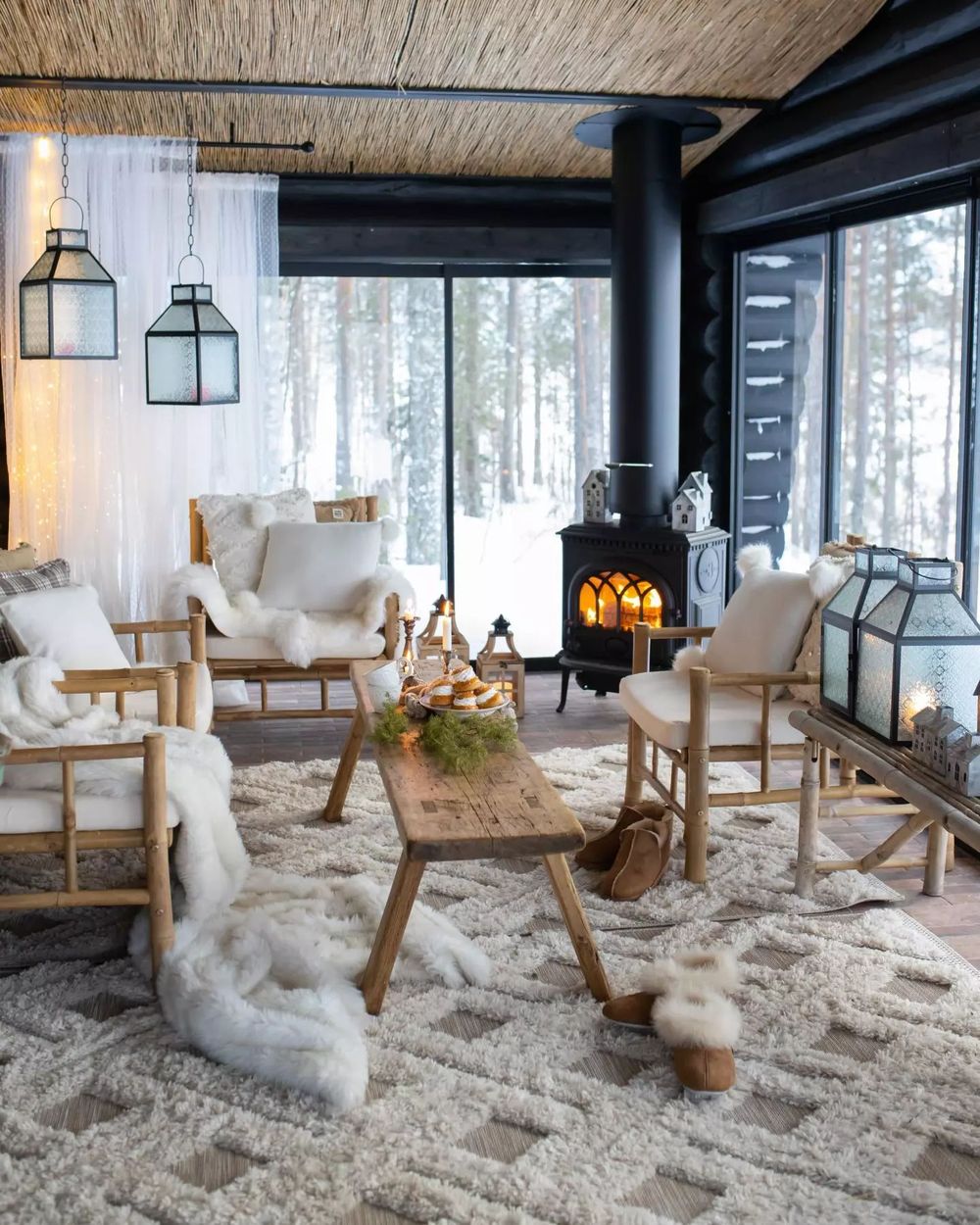 Deer Antlers
Deer antlers are a popular mountain home décor element. They can be used as wall art, coat racks, or even chandeliers.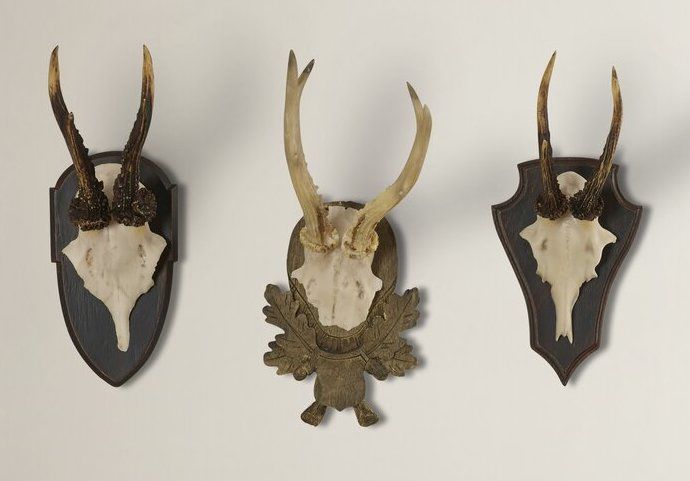 These faux deer antler skulls are great wall decorations for above the bed, sofa, or anywhere on the wall in a mountain-style home.
Stone Fireplace
A stone fireplace is a perfect addition to any mountain home. Not only does it add a touch of rustic charm, but it also provides a cozy place to relax on chilly nights.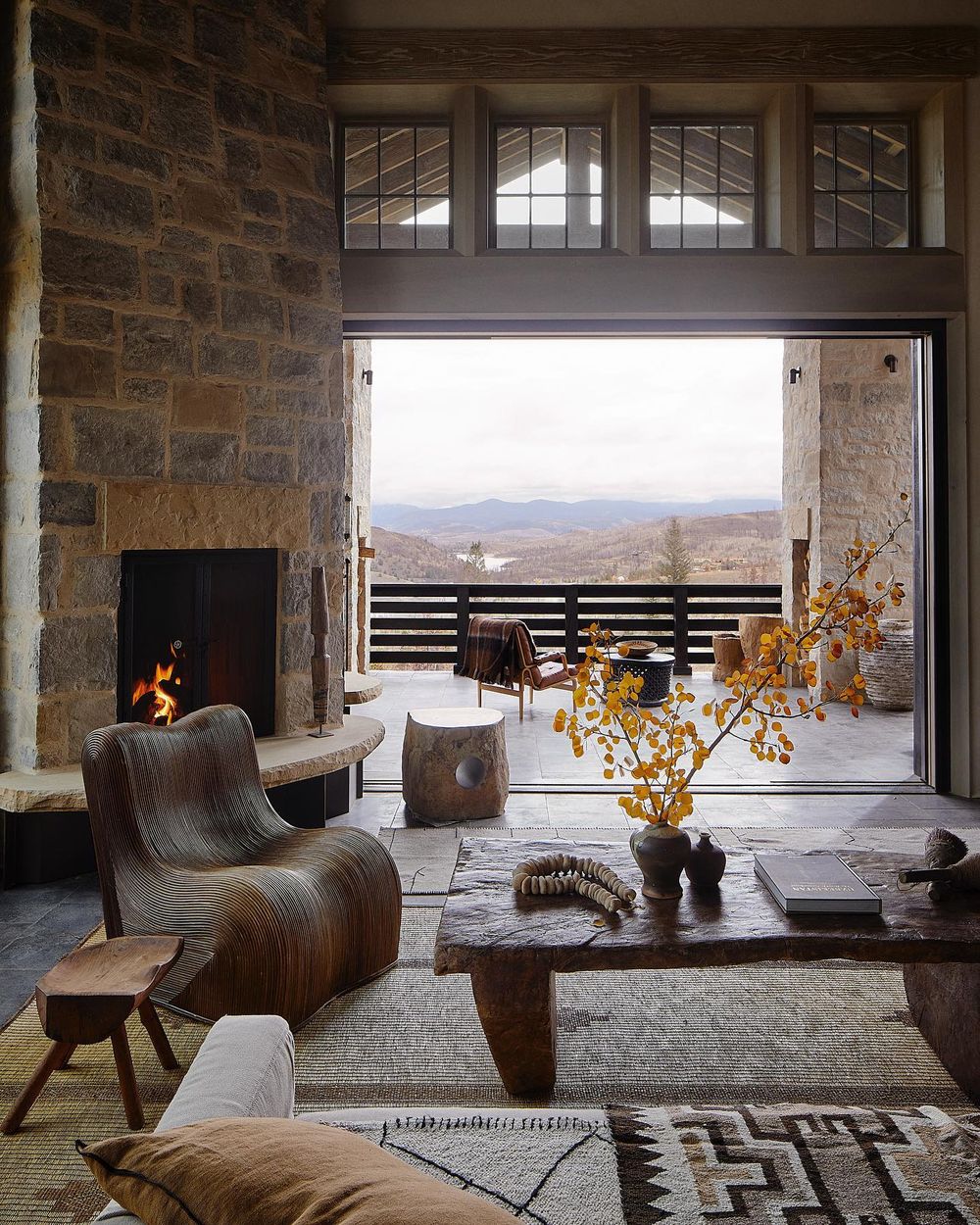 Bear-Shaped Rugs
No mountain home would be complete without a bear-shaped rug! This cozy piece of mountain home décor is sure to add some charm to your space.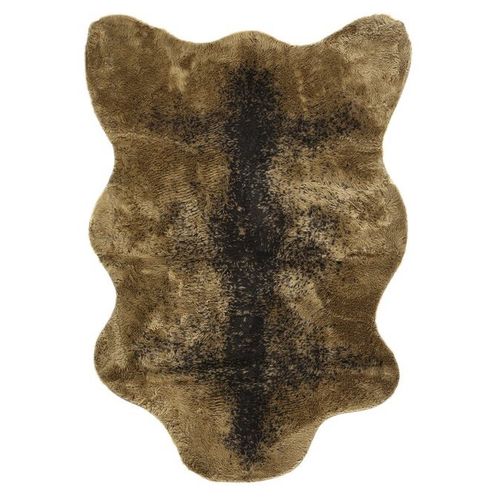 This faux bear fur rug gives a rustic feel to any space. With dark brown coloring, it's the perfect option for decorating any cozy mountain home floor space. It's machine washable for easy cleaning.
Outdoor Furniture
If you're lucky enough to have a mountain home with a deck or patio, make sure to take advantage of it! Outdoor furniture is a great way to extend your living space, breathe in fresh air, and enjoy the beautiful mountain scenery.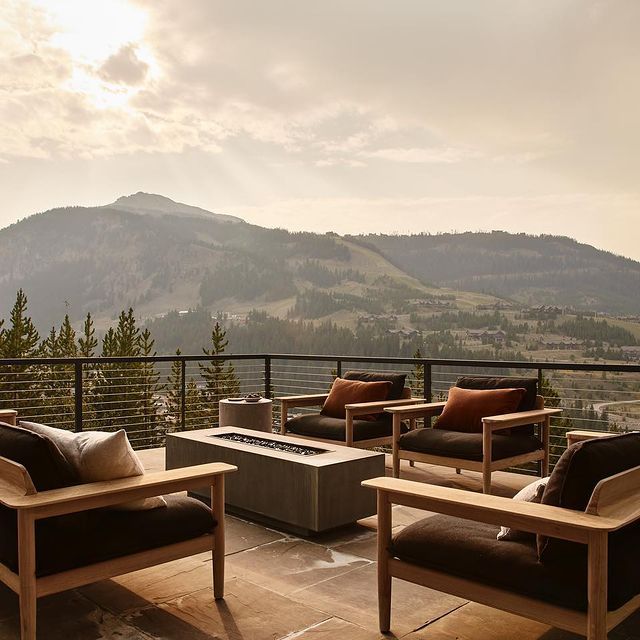 Mountain Home Furniture Ideas
When it comes to mountain home furniture, comfort is key. Look for pieces that are cozy and inviting, like a plush shearling armchair or a soft sofa. For a more rustic look, try adding some reclaimed wood furniture or antiques. Lastly, don't forget the mountain-inspired details like bear-shaped rugs and deer-print pillows!

Mountain Home Wall Decor Ideas
Your mountain home walls are the perfect place to display your love of nature. Hang mountain-themed artwork or photographs, or go for a more rustic look with wood paneling or stone accent walls. Deer antlers are a classic mountain home wall decoration.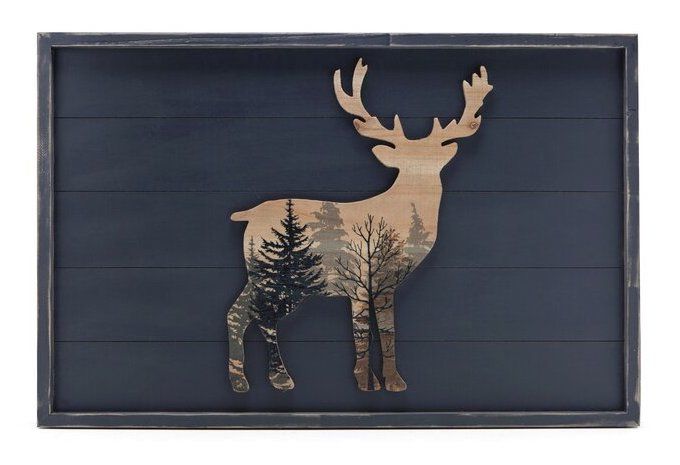 This deer in a forest wall art piece is a rustic wall decoration made for a mountain home. This handmade wood panel is a great way to add some wildlife to your mountain home decor.
Difference Between Mountain and Cabin Style Decor
Mountain home decor is similar to cabin-style decor in many ways. Both styles incorporate natural elements and cozy furnishings. The main difference between mountain and cabin style decor is that mountain style tends to be a bit darker and more rustic, while cabin style is light and airy.
Mountain Home Decorating Tips
Now that you know some of the popular mountain home décor trends, here are a few tips to help you get started on decorating your own mountain retreat:
1. Start with the basics. When it comes to mountain home décor, less is more. Start with a few key pieces and build from there.
2. Incorporate natural elements. mountain homes are all about connecting with nature. Wood furniture, stone accents, and organic materials will help create that mountain feeling.
3. Use a dark color palette. mountain homes tend to have a cozy, intimate feeling. To achieve this look, use deep, rich colors
Mountain Home Decorating by Room
Mountain Home Living Room: In the living room, you'll want to create a cozy and inviting space. A stone fireplace is a perfect centerpiece for a mountain-style living room. Look for rustic furniture and cozy textiles to complete the space.
Mountain Home Bedroom: Mountain home bedrooms should be a restful retreat. To achieve this, use a calm color palette and plush fabrics. A faux fur throw or mountain-themed quilt will add some mountain charm.
Mountain Home Kitchen: In the kitchen, mountain style meets function. Look for sturdy, rustic furniture and appliances that can stand up to mountain life.
Mountain Home Bathroom: Mountain bathrooms are all about relaxation. Use a soothing color palette and luxurious materials to create a space that you can escape to.
Mountain Home Dining Room: Mountain dining rooms should be warm and inviting. A wood table and chairs are a classic mountain choice. For a more unique look, try incorporating a stone or log table.
Mountain Home Outdoor Spaces: Mountain homes are often surrounded by beautiful scenery. Make the most of it by creating an outdoor living space. Outdoor furniture and mountain-themed decor will help you bring the mountain feel to your deck or patio.