Ready to take your hosting game to the next level? If you're someone who loves throwing unforgettable dinner parties, killer brunches, and stylish cocktail hours, then you know that the right products and tools can make all the difference. From creating artisanal drinks to presenting mouthwatering appetizers, the right entertaining essentials can elevate your home gatherings from ordinary to extraordinary.
We've curated a list of the absolute best home entertaining items and products that will not only impress your guests but also make your hosting experience a breeze. Get ready to transform your home into the ultimate party hotspot!
If you enjoy hosting dinners and serving cocktails at home, there are several essential entertaining items that can elevate your hosting game. Here are some of the best ones: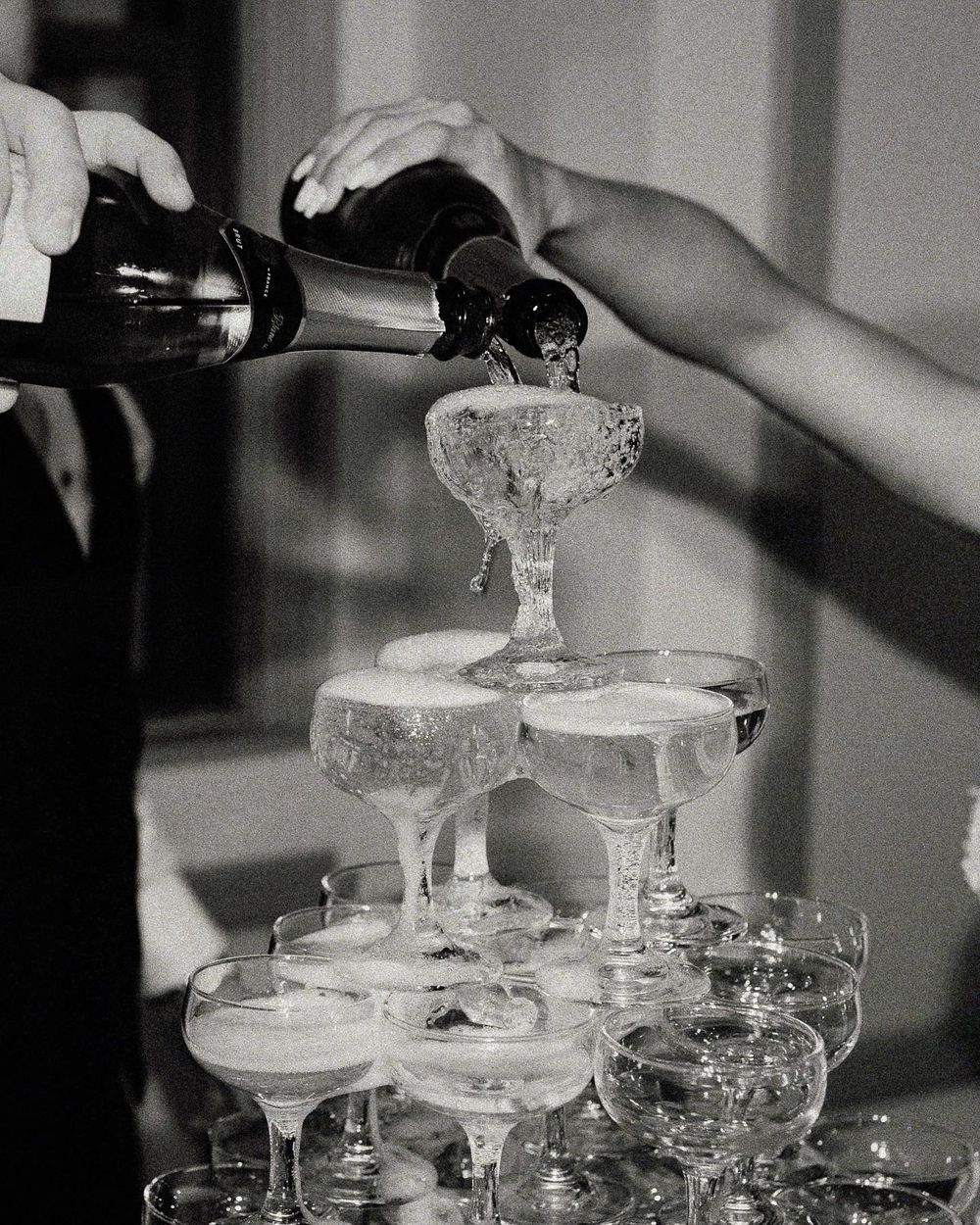 Bar Cart
A stylish and functional bar cart allows you to create a dedicated space for serving drinks. It can hold your favorite spirits, glassware, mixers, and other bar accessories, making it convenient for guests to help themselves.
Cocktail Shaker Set
A high-quality cocktail shaker set is essential for mixing up delicious drinks. Look for a set that includes a shaker, jigger, strainer, and mixing spoon to cover all your cocktail-making needs. For a starter set, go with the budget-friendly FineDine 14-Piece Cocktail Shaker Set. If you want to invest to impress, try the Antique Brass Encore Bar Tools Set and Cocktail Shaker.
Drinkware
Invest in a variety of drinkware to cater to different types of beverages. This may include wine glasses, champagne flutes, martini glasses, highball glasses, and old-fashioned glasses. Opt for durable and stylish options that suit your personal taste. This Eve Coupe Cocktail Glass is a best-seller across the country.
Serving Platters and Boards
A selection of stylish serving platters and boards can make your food presentation more appealing. Look for options made from materials like wood, marble, or slate, which can be used to serve appetizers, charcuterie, cheeses, and other culinary delights. I own this large Marble Tray and it's come in handy so many times!
Cheese and Charcuterie Tools
If you frequently serve cheese and charcuterie, consider investing in a good set of cheese knives, a cheese board with a built-in slicer, and other tools to enhance the presentation and enjoyment of these treats.
Dinnerware and Table Linens
Upgrade your dinnerware with a set that complements your style and suits the occasion. Additionally, invest in high-quality table linens such as tablecloths, napkins, and placemats to create an inviting table setting.
Smart Home Entertainment System
Enhance the ambiance with a smart home entertainment system. With wireless speakers, you can create a playlist or stream music from your favorite services to set the mood. Smart lighting systems can also help you create different lighting scenes for different parts of your home.
Cocktail Recipe Books
Add a collection of cocktail recipe books to your library to expand your mixology skills and offer your guests a variety of drink options. Look for books that cover classic cocktails, modern mixology, and signature drinks.
Ice Maker
Keep your guests' drinks chilled with an ice maker. A countertop ice maker can produce a large quantity of ice cubes quickly, ensuring you never run out of ice during your parties.
Outdoor Grill
If you have outdoor space, a grill can be a fantastic addition for hosting barbecue parties or outdoor gatherings. Look for a grill that fits your needs, whether it's a gas grill, charcoal grill, or electric grill.
---
Remember, while these products can enhance your hosting experience, the most important aspect is creating a warm and inviting atmosphere for your guests. Enjoy your dinner parties and cocktail hours!