It's been a longtime dream of mine to live in a previous century with modern comforts like plumbing and electricity. Just imagine if you could indulge in the decor of centuries past while still enjoying present day technology!
Since that's not an option, I'll have to settle for this lovely bathroom in Little Rock, Arkansas. Designer Meridith Hamilton gave this modern bathroom a wonderfully vintage touch by using a floral upholstery with skirt on a vintage wooden chair. She added two lightly distressed mirrors and a vintage golden tray with 20s-style perfume bottles to the vanity top. Fresh cut pink flowers complete this elegantly modern bathroom…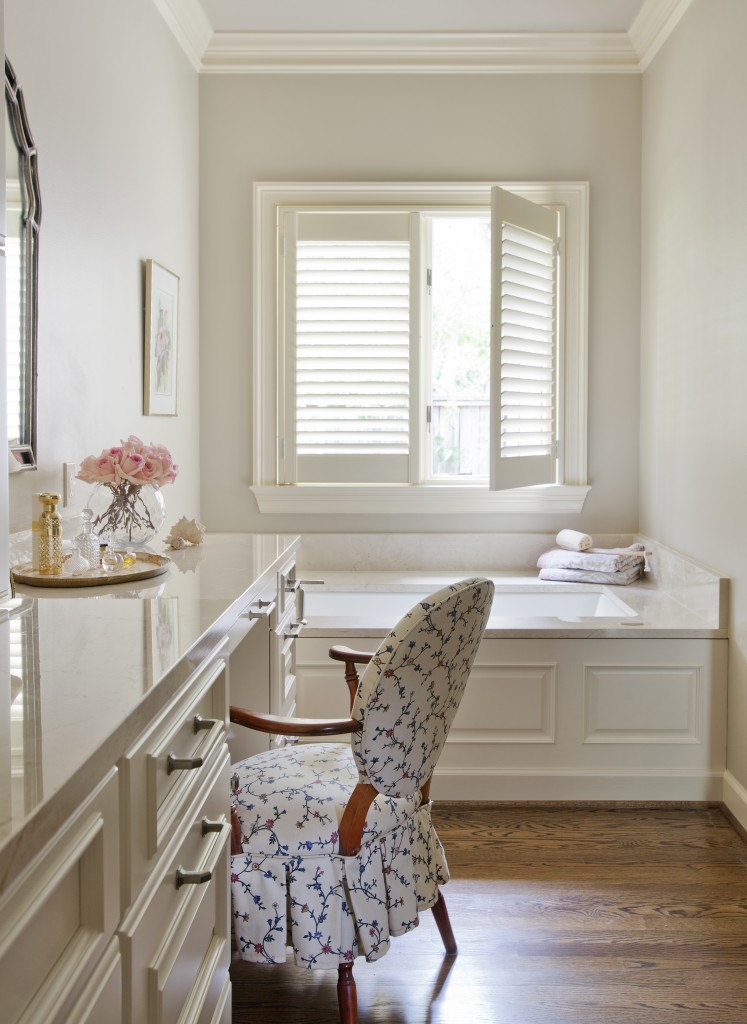 10 Traditional Bathroom Decor Ideas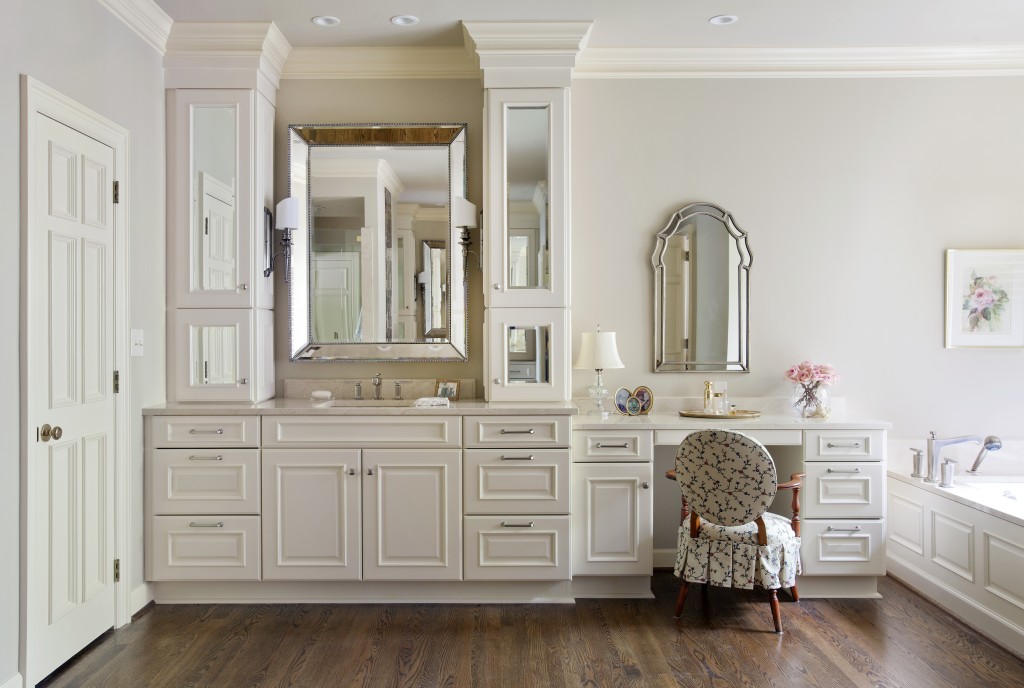 10 Best Glam Bathroom Decor Ideas
Images via At Home in Arkansas
I love that this bathroom isn't particularly showy, yet exudes understated glamour. What do you like about it?