Dreaming of a bedroom oasis that feels relaxing, romantic, and removed from the rest of the world? Then a canopy bed could be the perfect centerpiece. Canopy beds with curtains create a cozy, cocoon-like space within your bedroom, allowing you to sleep peacefully or lounge in luxury. And the curtains themselves offer so many creative possibilities to infuse your personal style into this intimate sanctuary.
In this blog post, we'll explore different canopy curtain ideas to help transform your canopy bed into a majestic showstopper. From breezy, lightweight curtains that create an airy feel to opulent drapes that exude elegance, your canopy curtains can set the tone for your whole bedroom decor. I'll share tips on choosing fabrics, patterns, and colors for canopy curtains that align with your aesthetic and complement your space. Whether you prefer something soft and feminine or bold and striking, you'll find plenty of inspiring canopy bed curtain ideas here.
Follow along for gorgeous canopy curtain inspiration that will help you design the luxurious bed of your dreams! Sleeping beauty awaits atop her regal bed.
Cotton Canopy Bed Curtains
Cotton canopy bed curtains are known for their durability and ease of care. They provide a casual look and are often machine-washable. Cotton curtains are breathable, making them a good choice for warmer climates.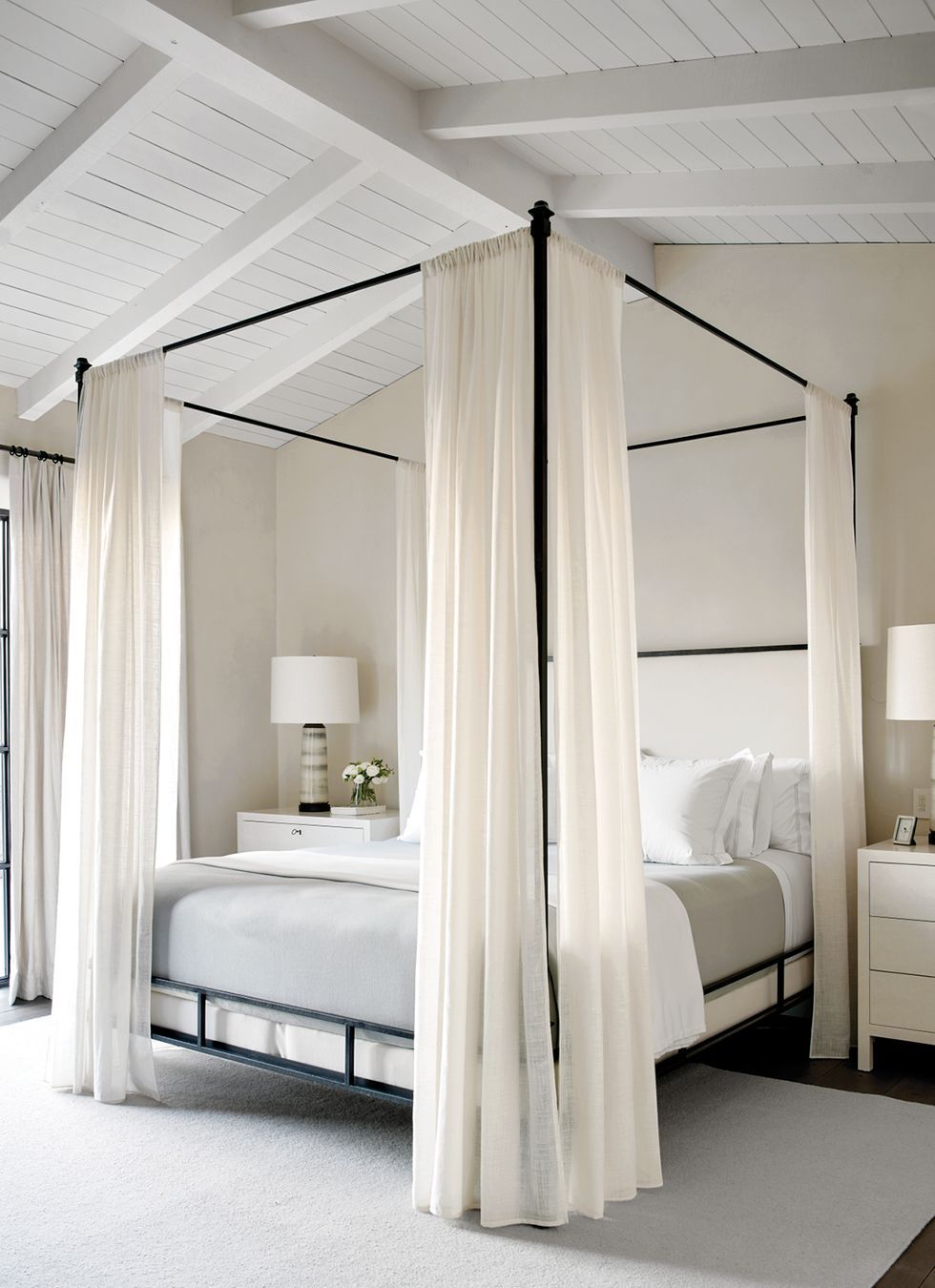 Linen Canopy Bed Curtains
Linen canopy curtains offer a luxurious and airy feel. They are made from natural fibers and are well-suited for a more formal or rustic setting. However, linen can wrinkle easily and may require special care, such as hand washing or dry cleaning.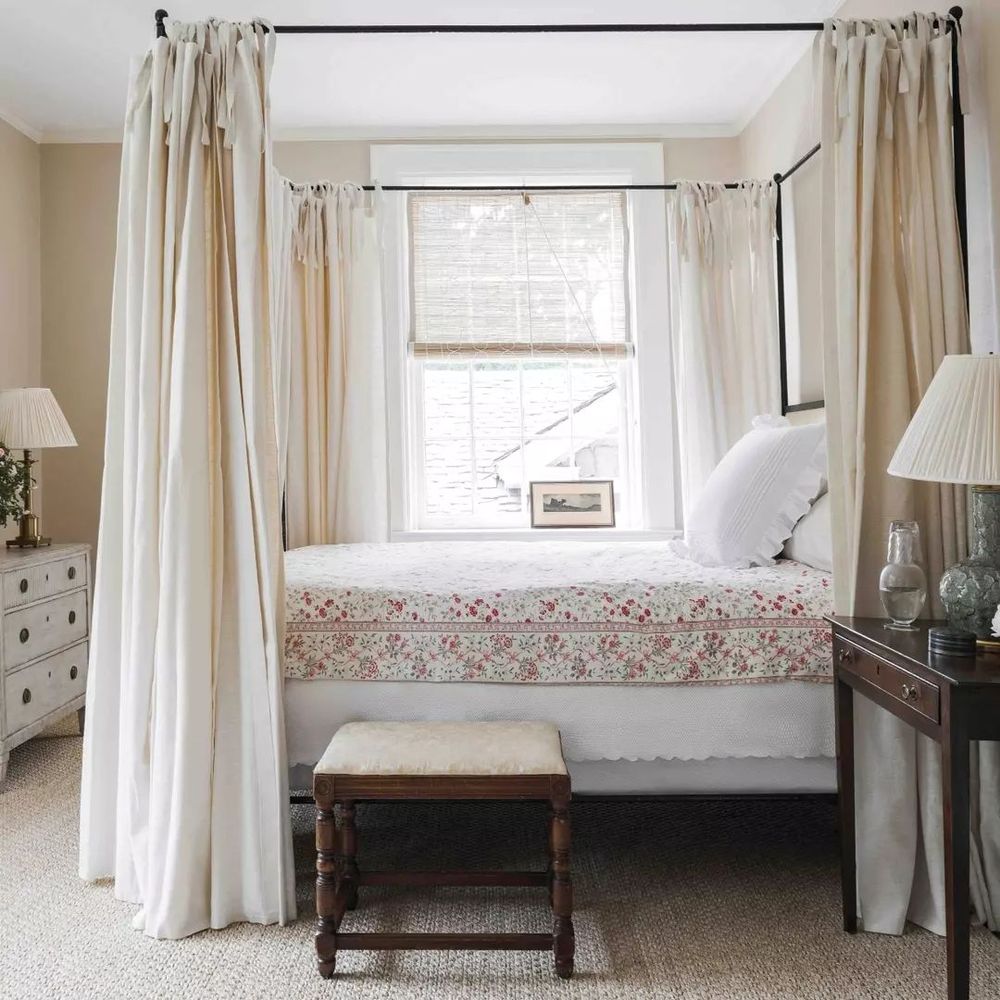 Sheer Canopy Curtains
Sheer canopy curtains are lightweight and translucent, offering a romantic and ethereal look. They allow for light diffusion while providing some level of privacy. Sheer curtains are often made from materials like polyester or voile and are usually easy to care for.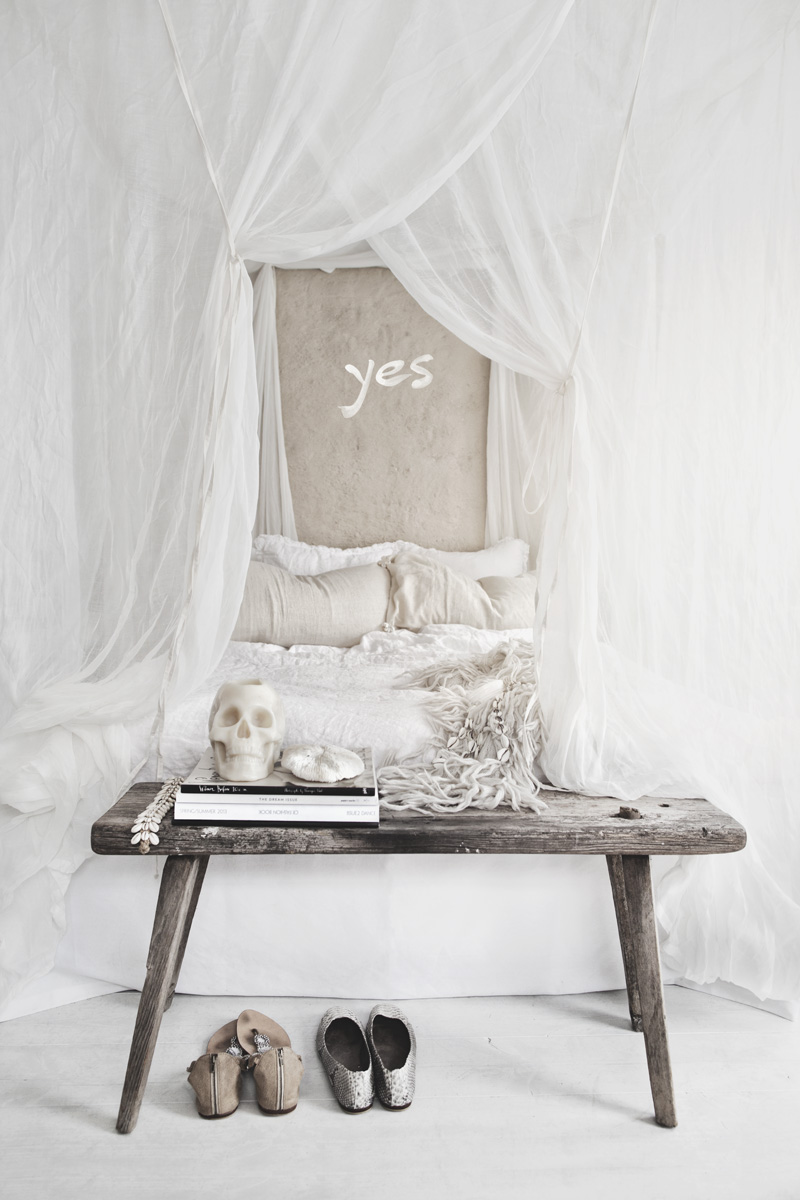 How to Attach Curtains
How do you attach sheer curtains to a canopy bed? To attach sheer curtains to a canopy bed, you'll need a few supplies: sheer curtain panels, curtain rods or rails, and hardware like hooks or ties. First, measure the length and width of the areas where you want to hang the curtains. Buy curtain panels and rods that fit these dimensions. Install the rods or rails onto the canopy frame. Make sure they are securely fastened. Slide the curtain panels onto the rods or rails. Use curtain hooks or ties to attach the panels if needed.
Finally, adjust the curtains to hang as you desire. Make sure they are evenly distributed for a balanced look. Always refer to the installation instructions that come with your specific canopy bed and curtain rods for the best results.