Tourists to the Catalan city of Barcelona would be so lucky to stay in this traditional Spanish apartment with modern furniture and vibrant decor. The space is actually quite small, but makes optimum use of square footage, relying on desks attached to the bed, and little shelving units you can't miss due to the neon yellow paint!
Strategically placed mirrors help give the illusion of a larger area available to residents. Personally, what I love most about this space is the original brown Spanish tiling still present on the floors. The space was designed by Miel Arquitectos.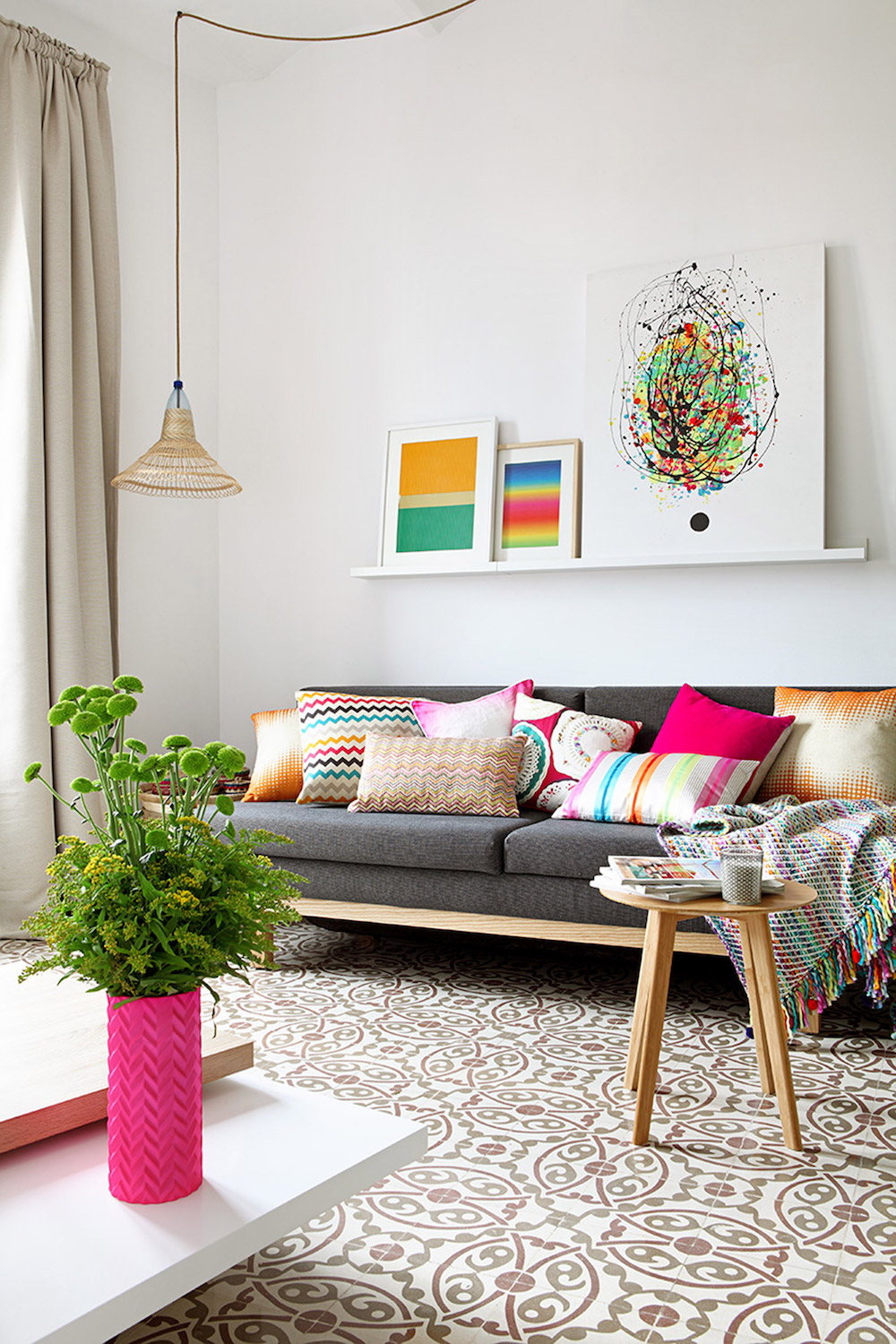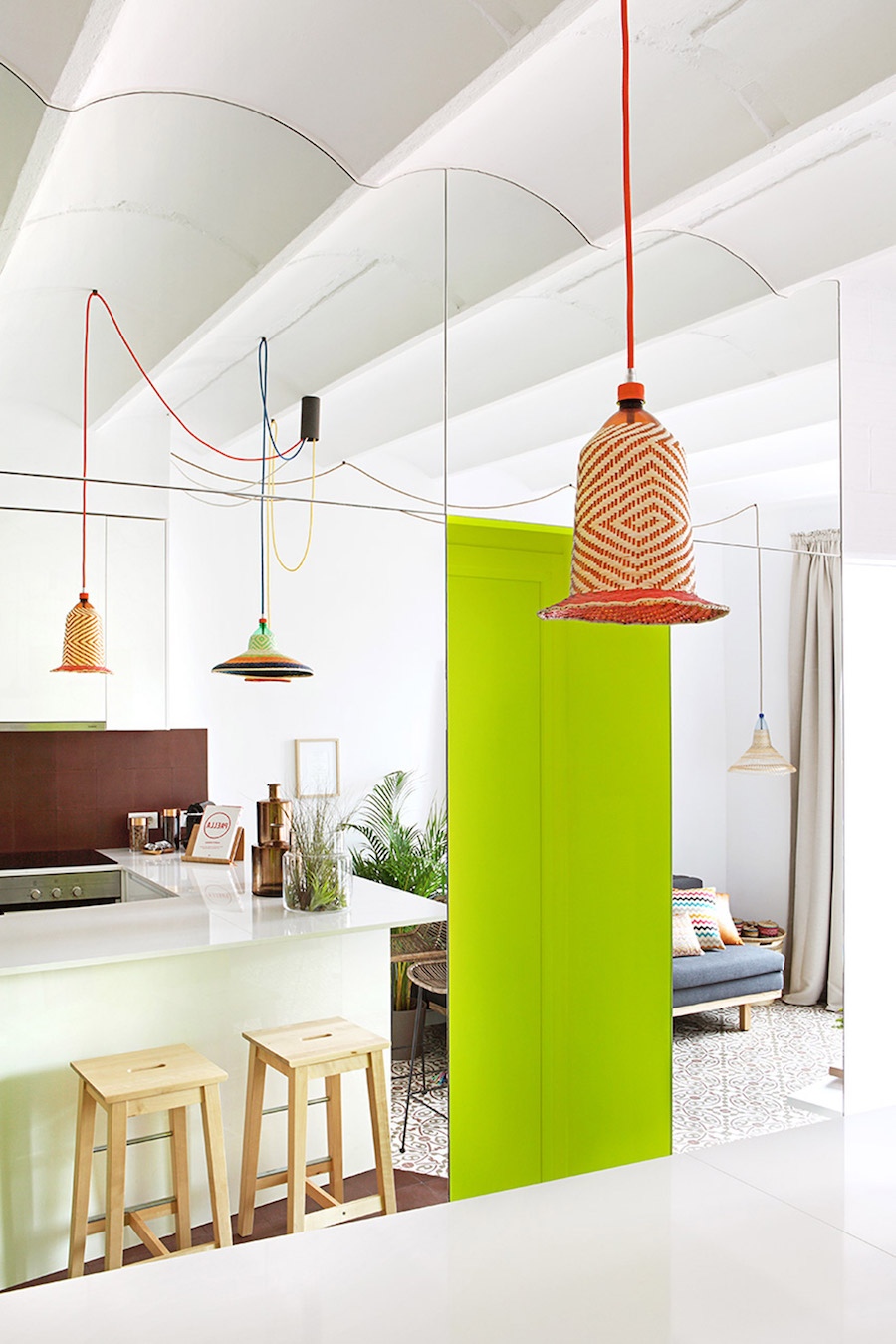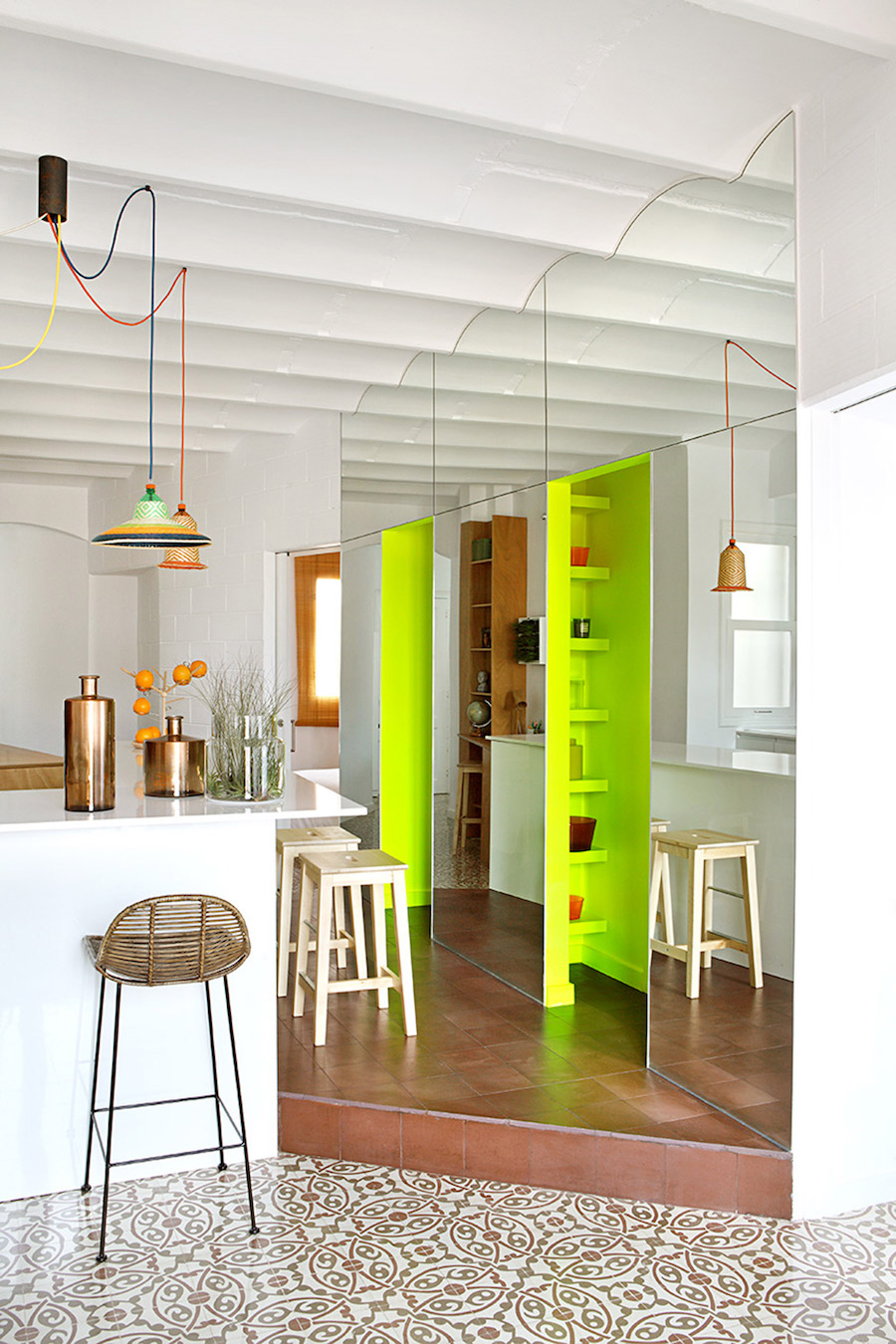 Sadly, I couldn't find exactly how to book this place, so if you know, please do share!