Blue tufted headboards make for beautifully elegant bedrooms. Most often they are upholstered in velvet, but you can also find beautiful tufted headboards in a variety of durable fabrics like linen and cotton. The shade of blue can range from a baby blue to a bold teal to a royal dark blue or navy blue. The choice is entirely up to you!
Blue Tufted Headboards
Here are eleven affordable blue tufted headboards for your bedroom:
Headboards are great choices for many bedrooms because they are much more manageable than installing a large bed attached to a frame. Headboards easily lift the look of your bedroom without spending too much money. A headboard can be easily moved from one room to another when needed, unlike a bed which much be taken apart, moved, and reinstalled elsewhere. Of course, headboards still require installation. A headboard is a great option for a rental apartment bedroom or a guest bedroom in your home. It provides a soft cushion for resting your head and completes the look of a bedroom.
Here are some images to inspire you on how to style a blue tufted headboard: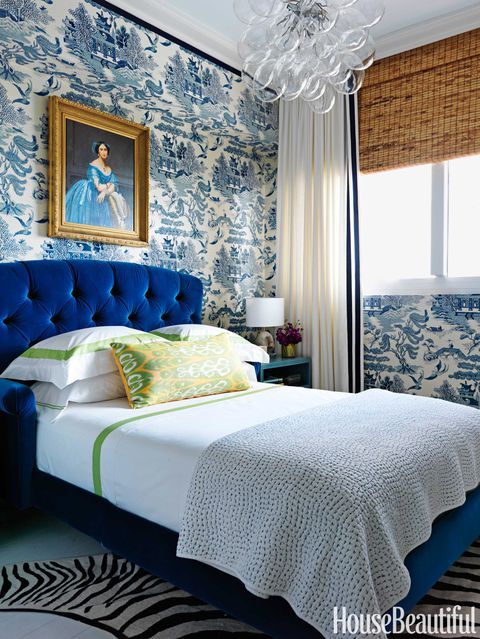 Love the coastal vibe of this blue headboard: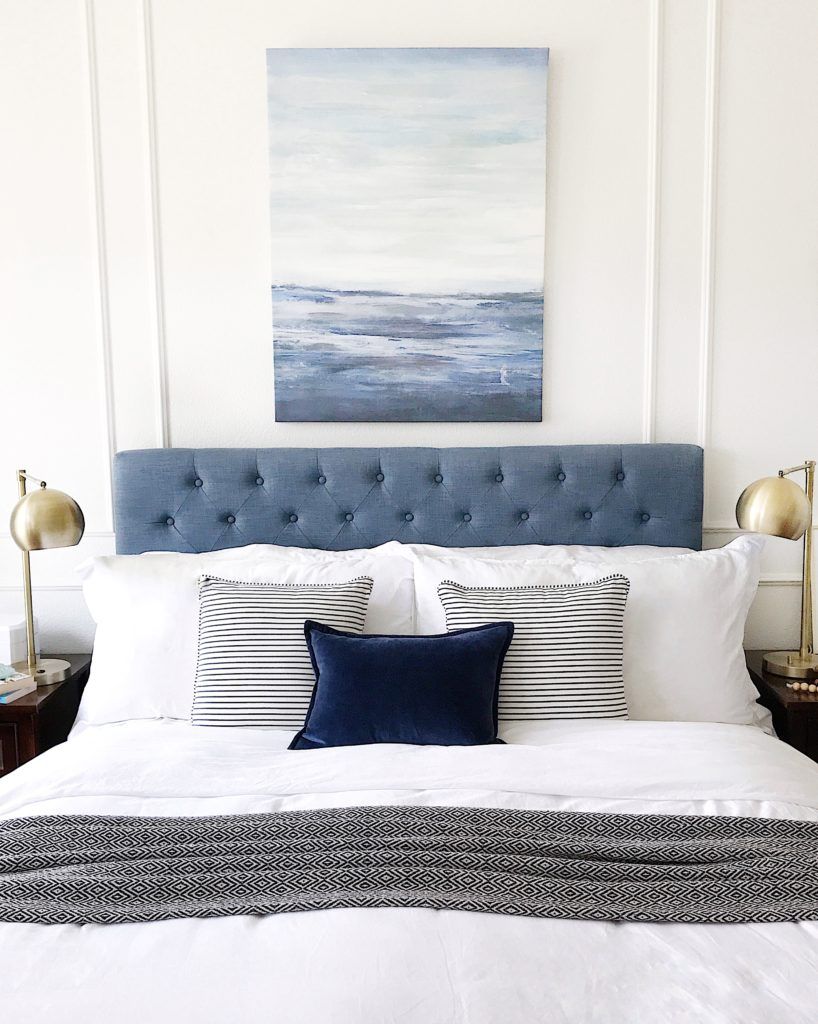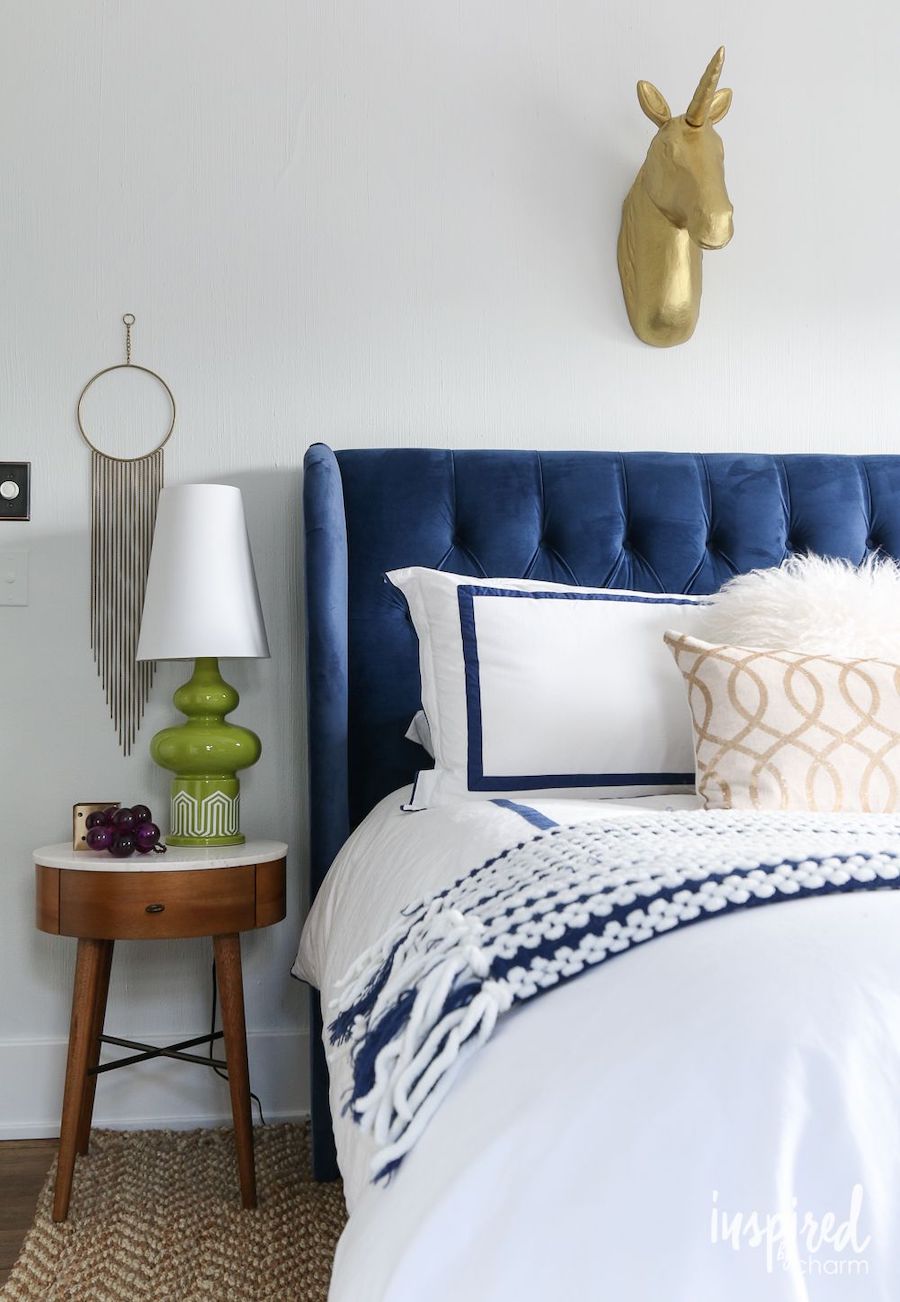 Inspired by Charm