Black walls: it seems like people either love them or hate them. A black walled interior is certainly a bold design choice and not for everyone. Black walls command attention in the most dramatic of ways. They absorb a lot of natural light, so be sure to include adequate artificial lighting in the room. If you don't want to paint an entire room black, you can certainly test the waters with an accent wall, or keep the ceiling white.
Black Wall Interior Styling
Read below to see 28 awesome examples of beautiful black walled interior styling, and our best tips for making it work in your home!
1. Pair black walls with deep green hues in the furniture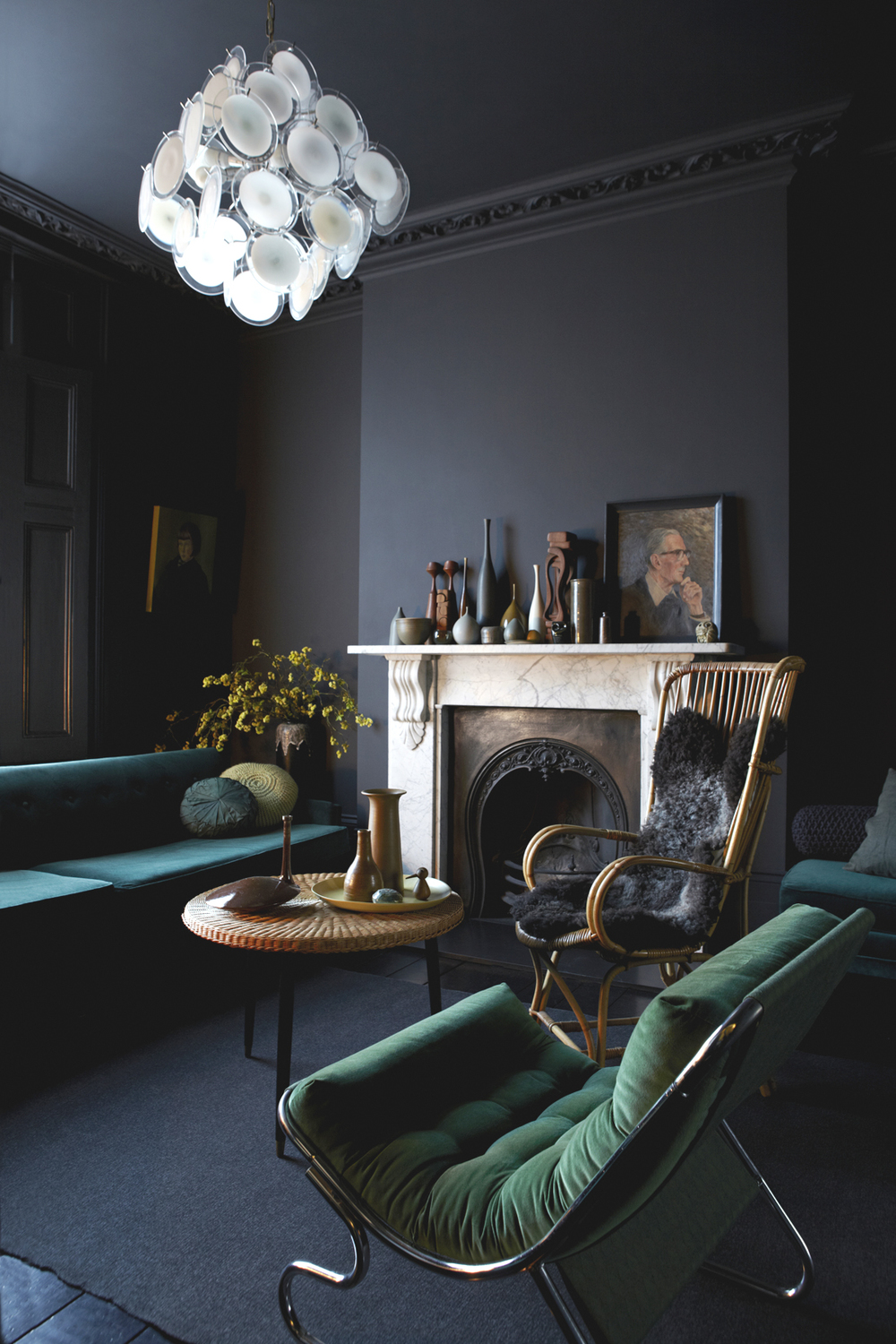 Source: Milk Magazine
2. Paint a brick wall black for texture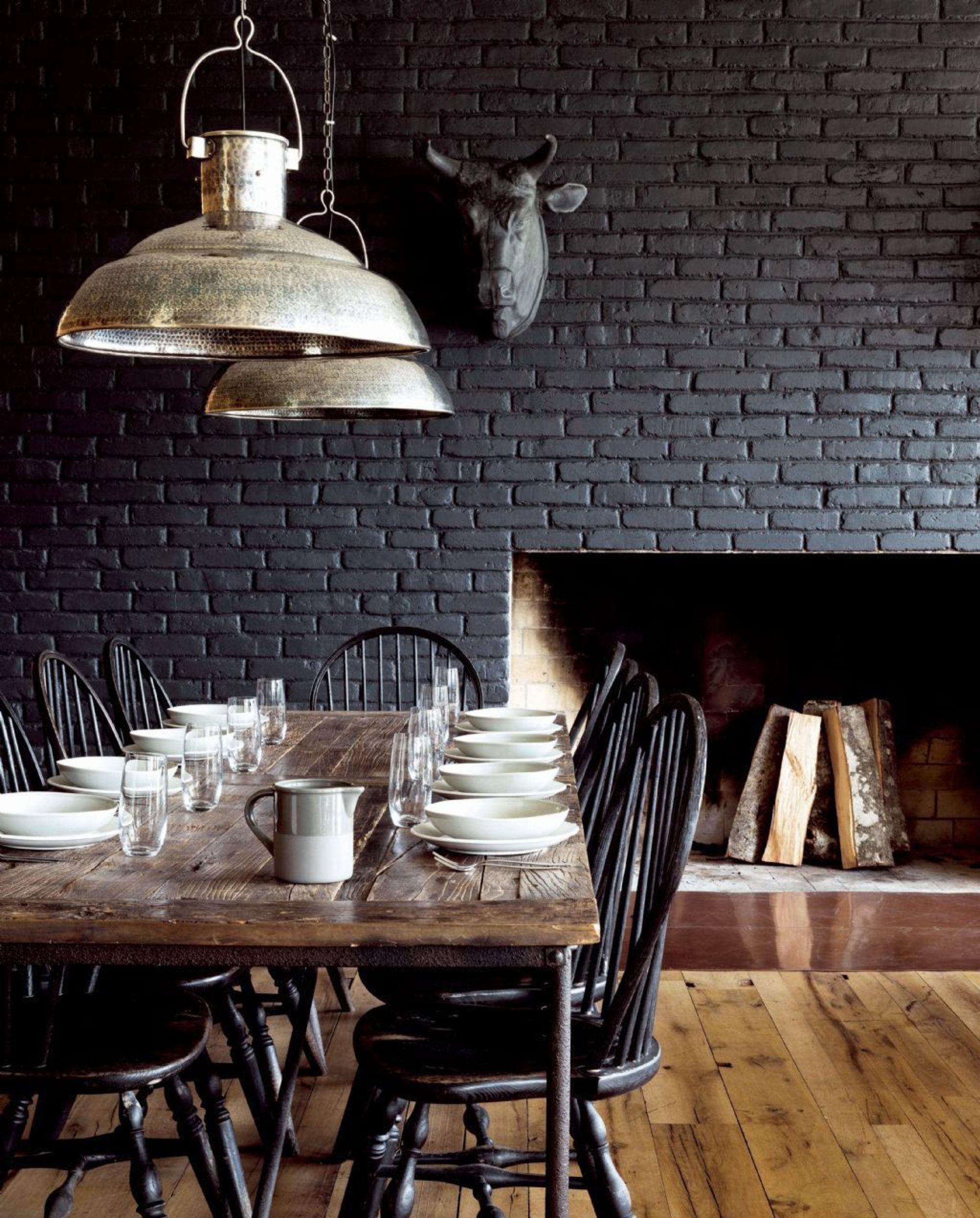 Source: Côté Maison
3. Add lots of house plants to give life to the room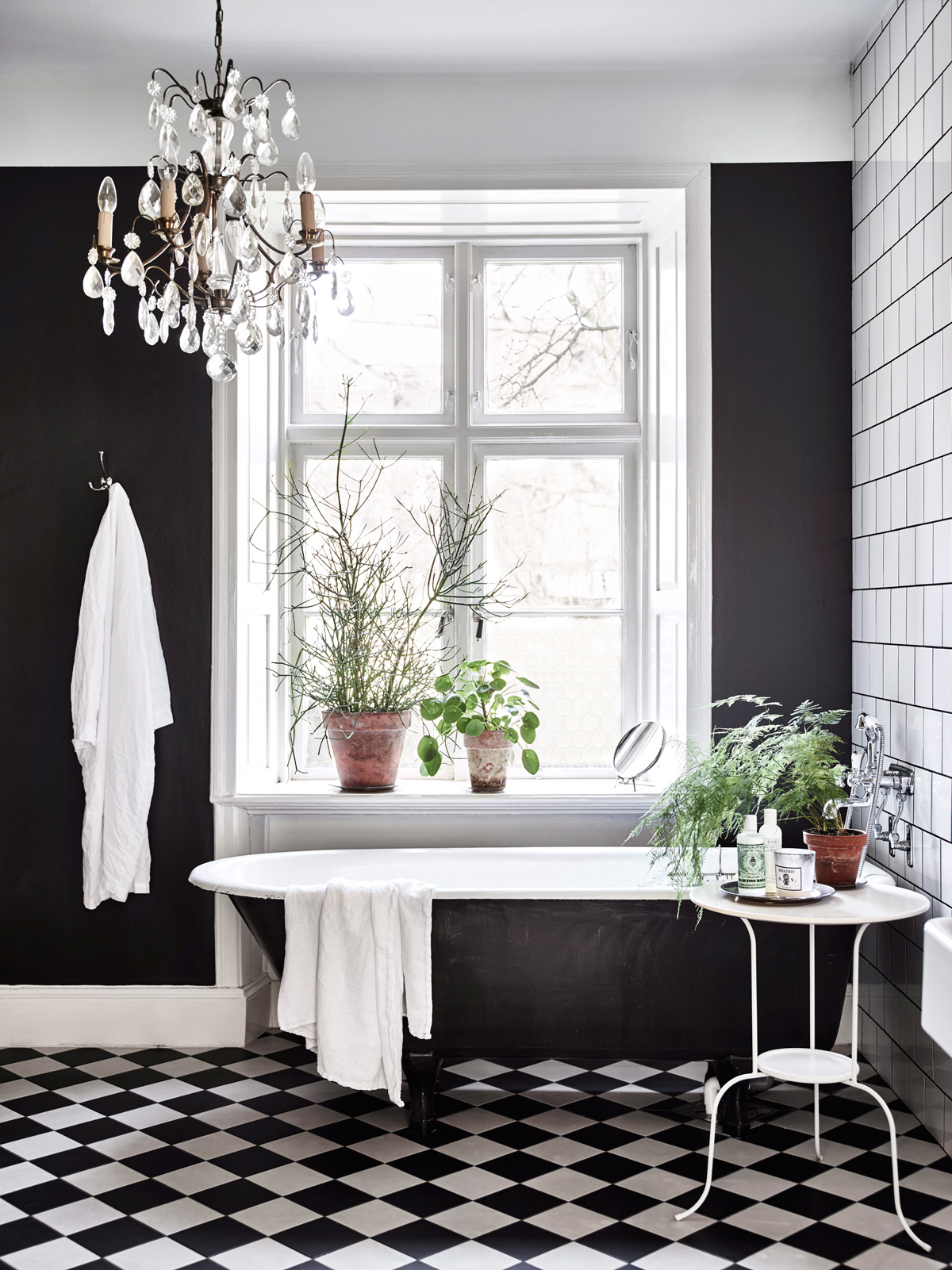 Source: Elle
4. Add eclectic and colorful decor to give the room more of a fun feeling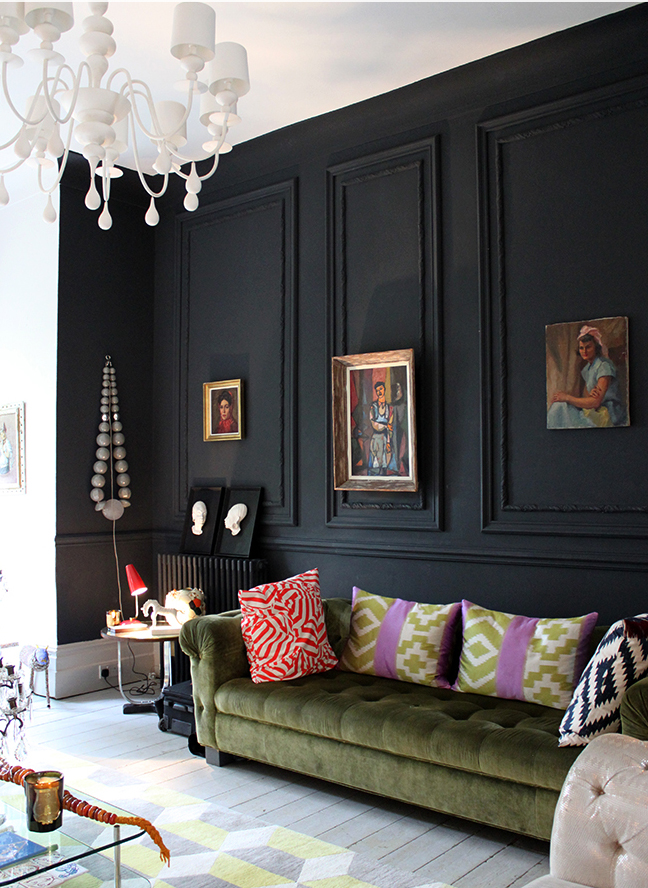 Source: Swoonworthy
5. Use the black wall as a canvas for a floral wall mural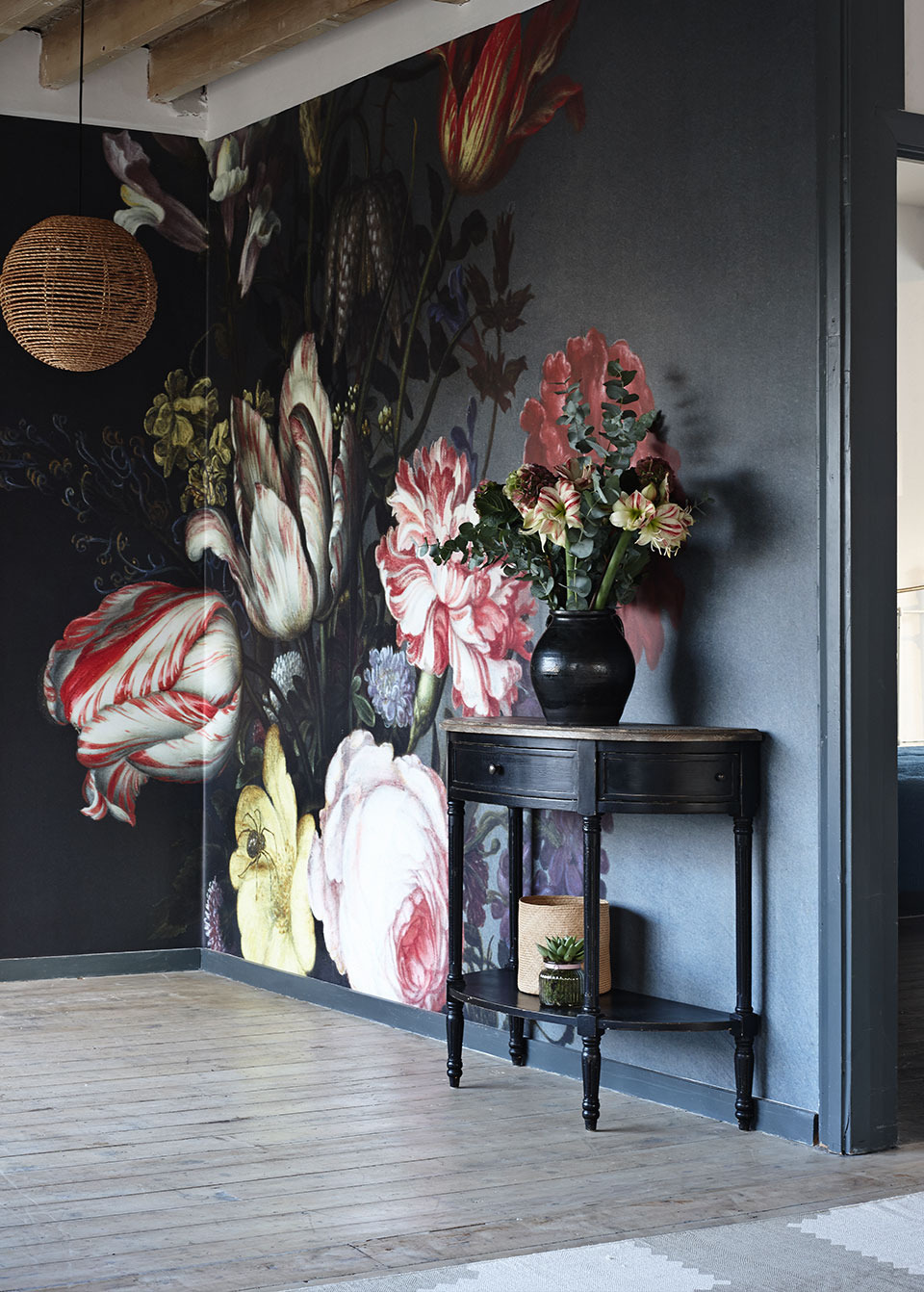 Source: Diana Watson
6. Make sure the space is open, preferably with tall ceilings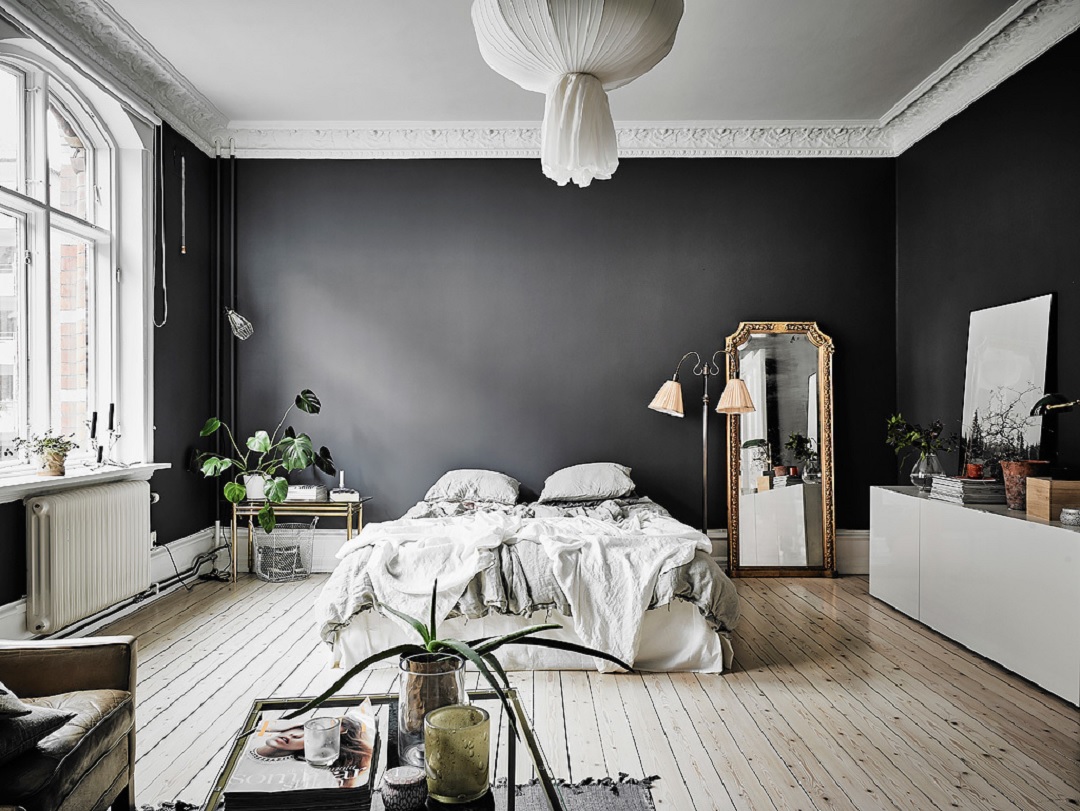 Source: Entrance Makleri
7. If the space is smaller, pair the walls with a cream furniture and decor palette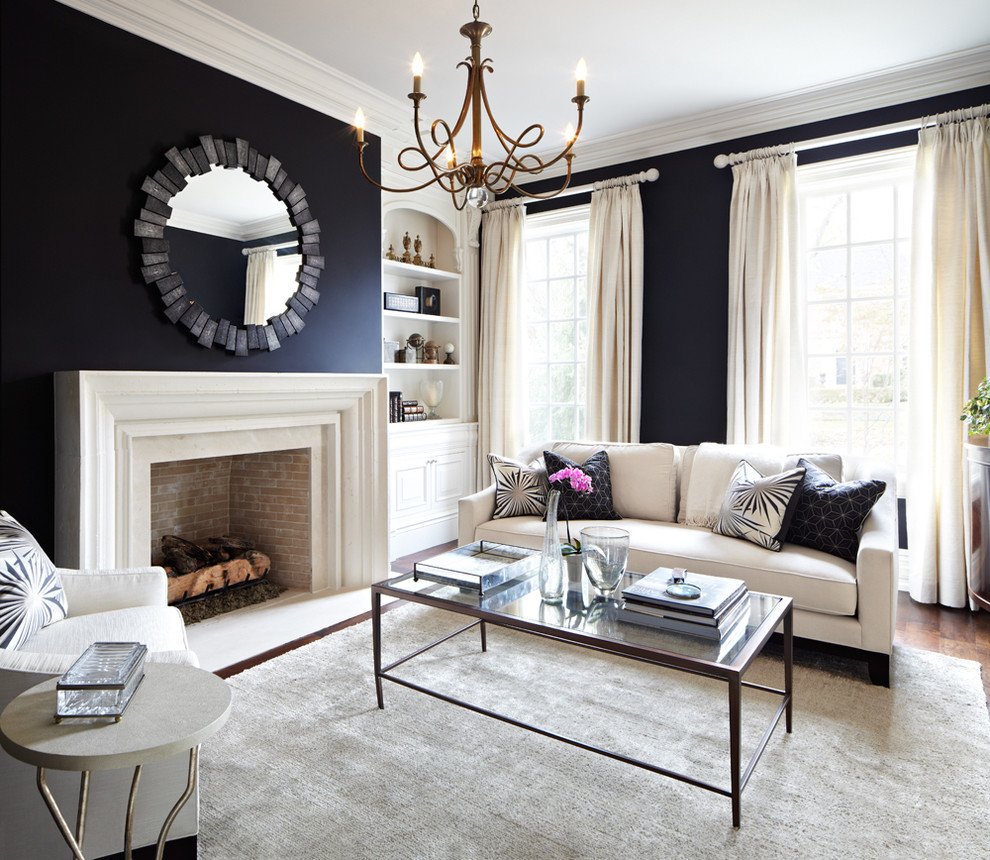 Source: Lisa Petrole
8. Add oversized art to make the wall less bold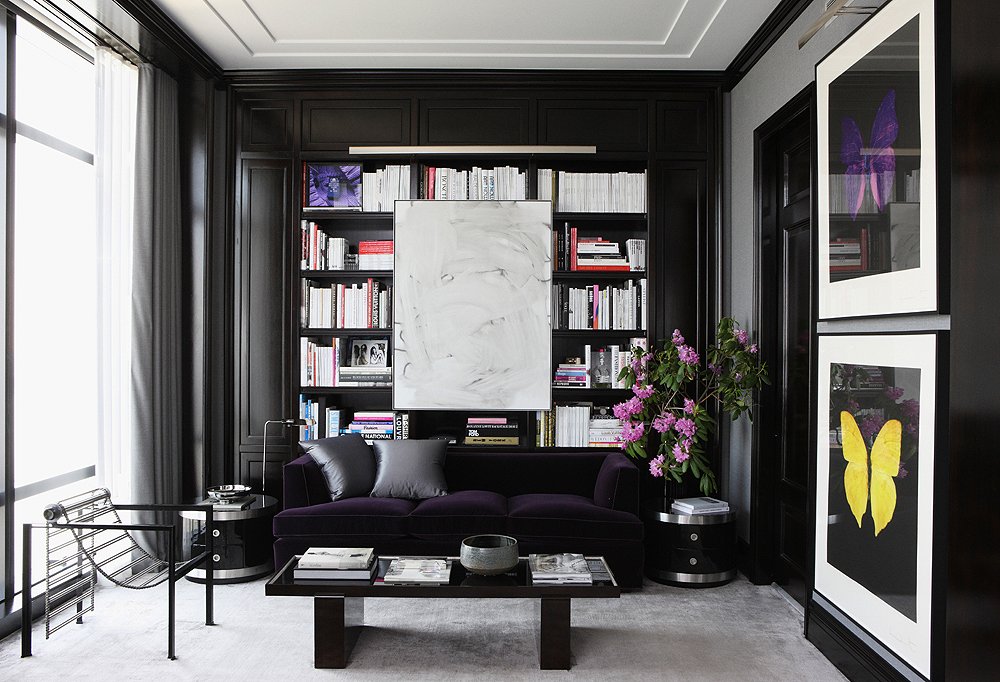 Source: Mark Cunningham
9. Cheetah print goes great with black walls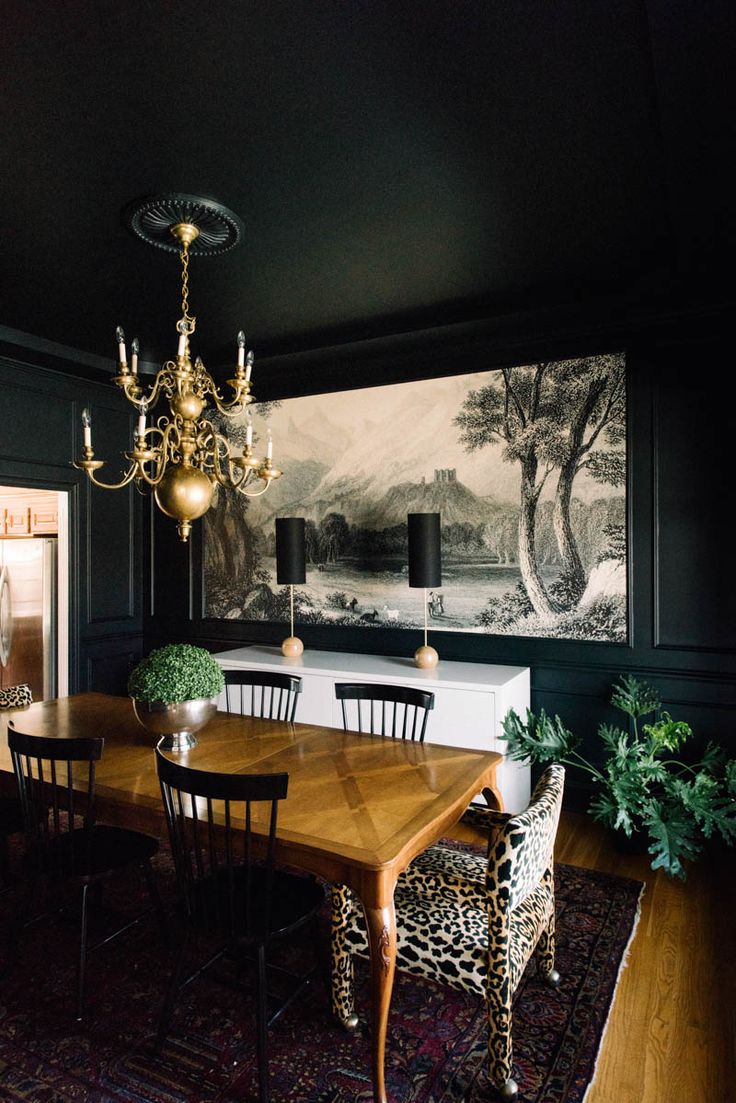 Source: The Makerista
10. Add gold shelving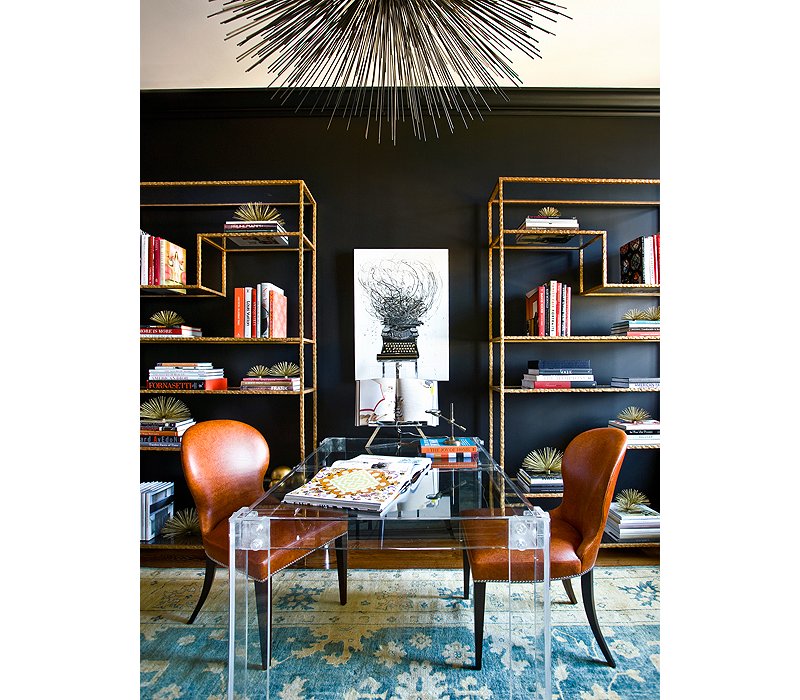 Source: Amy Morris
11. Decorate with gold accents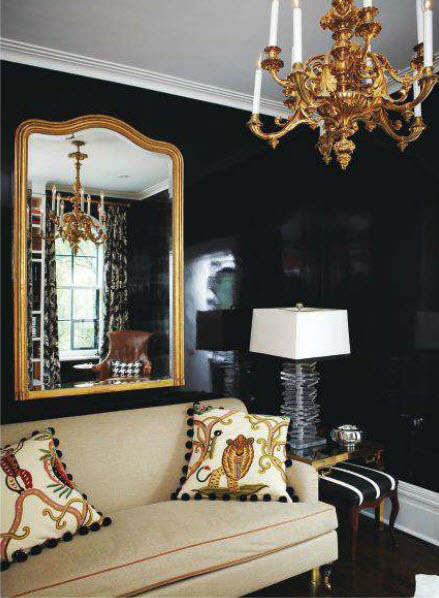 Source: Tommy Smythe for House and Home
12. Balance out the black with a blush pink rug and pillows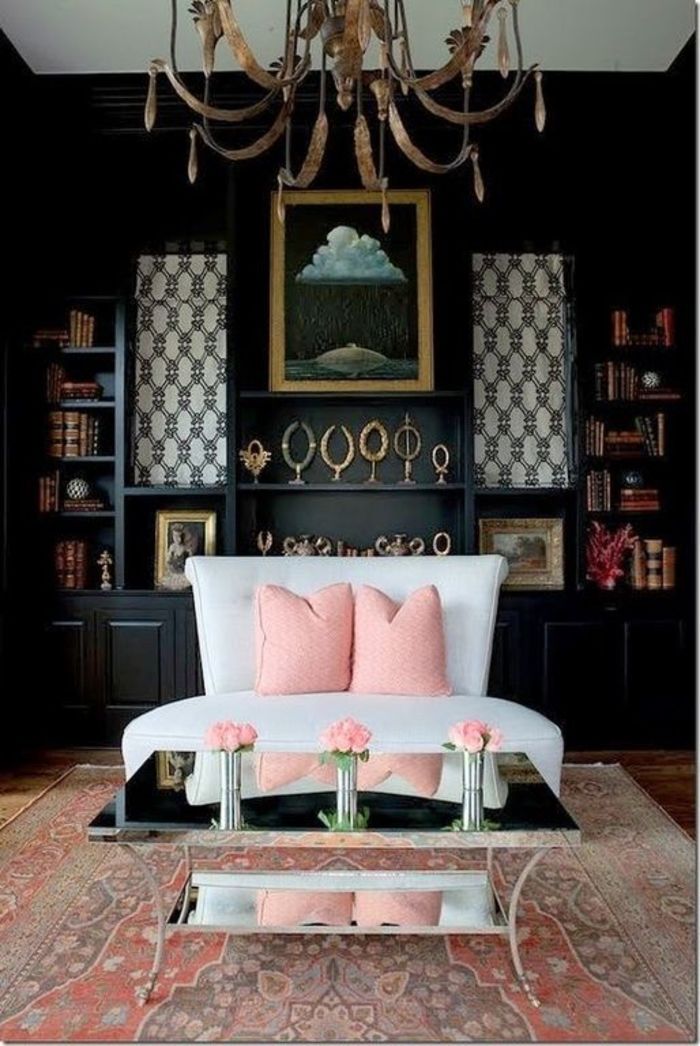 Source: Unknown
13. Play with chandeliers for light and moulding designs for texture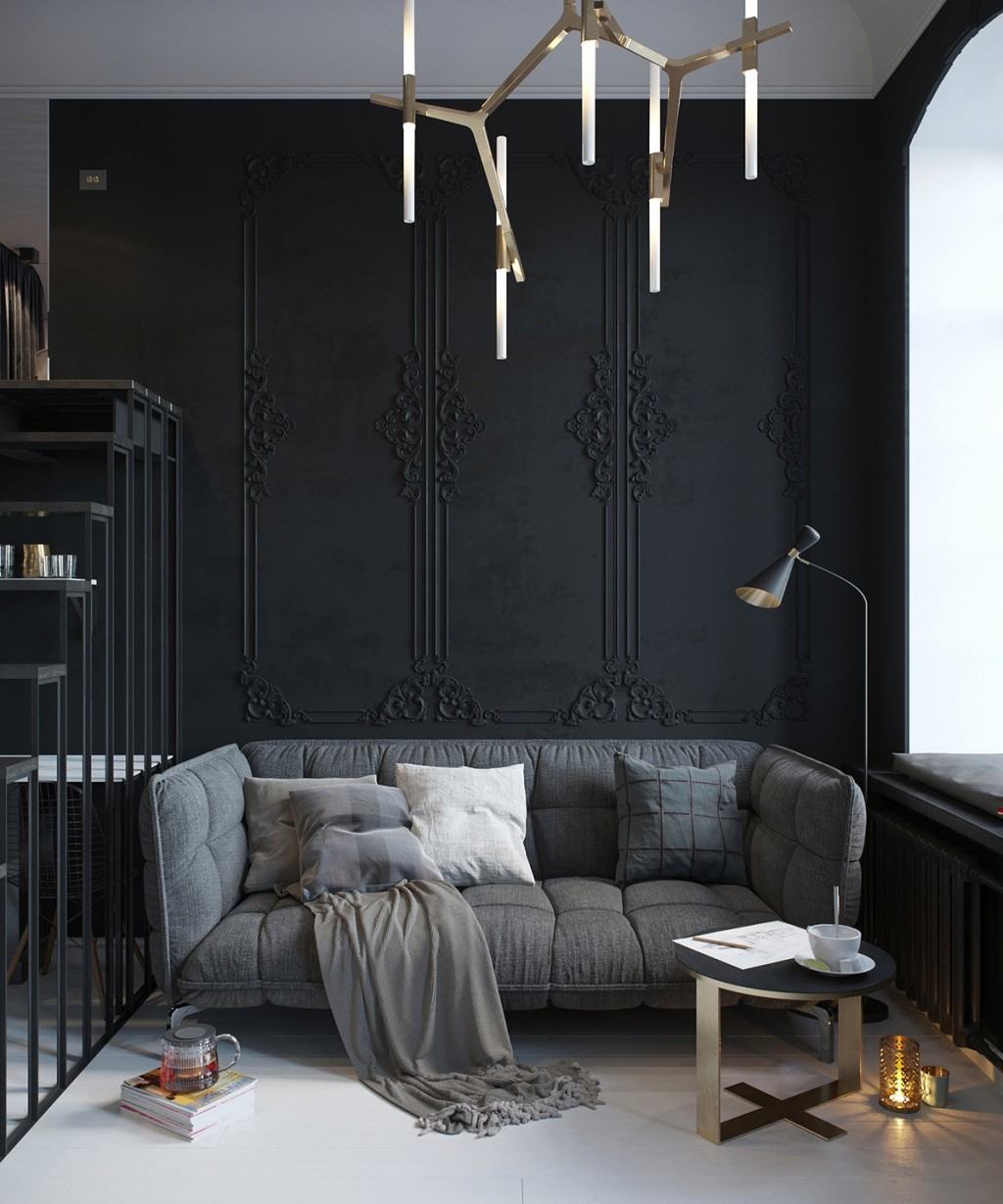 Source: Tatiana Shishkina
14. A mustard yellow sofa stands out against black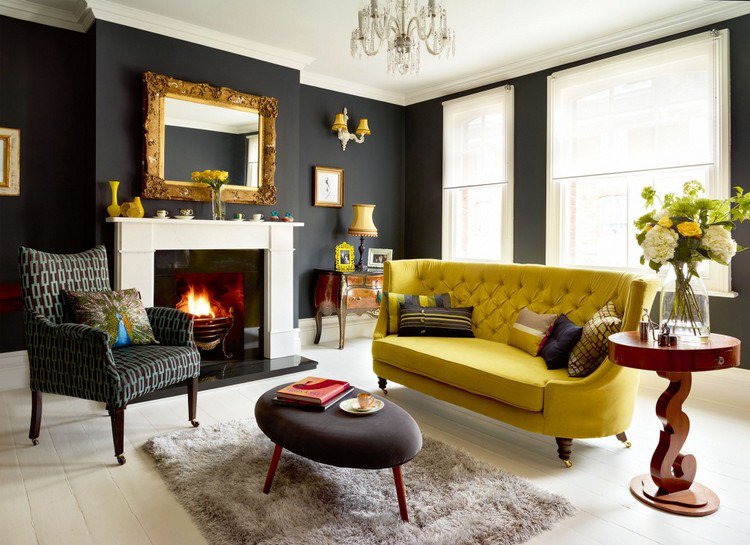 Source: Period Living
15. Add neutral and white artwork to balance the darkness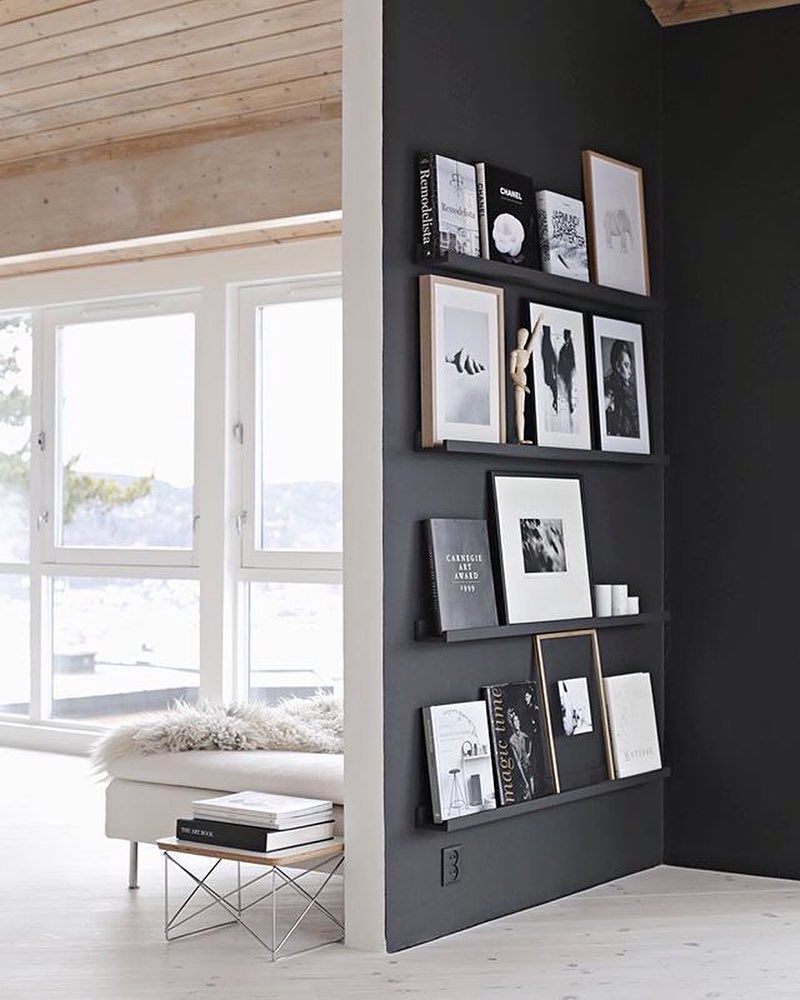 Source: Stylizimo Blog
16. Include the fireplace when painting the wall black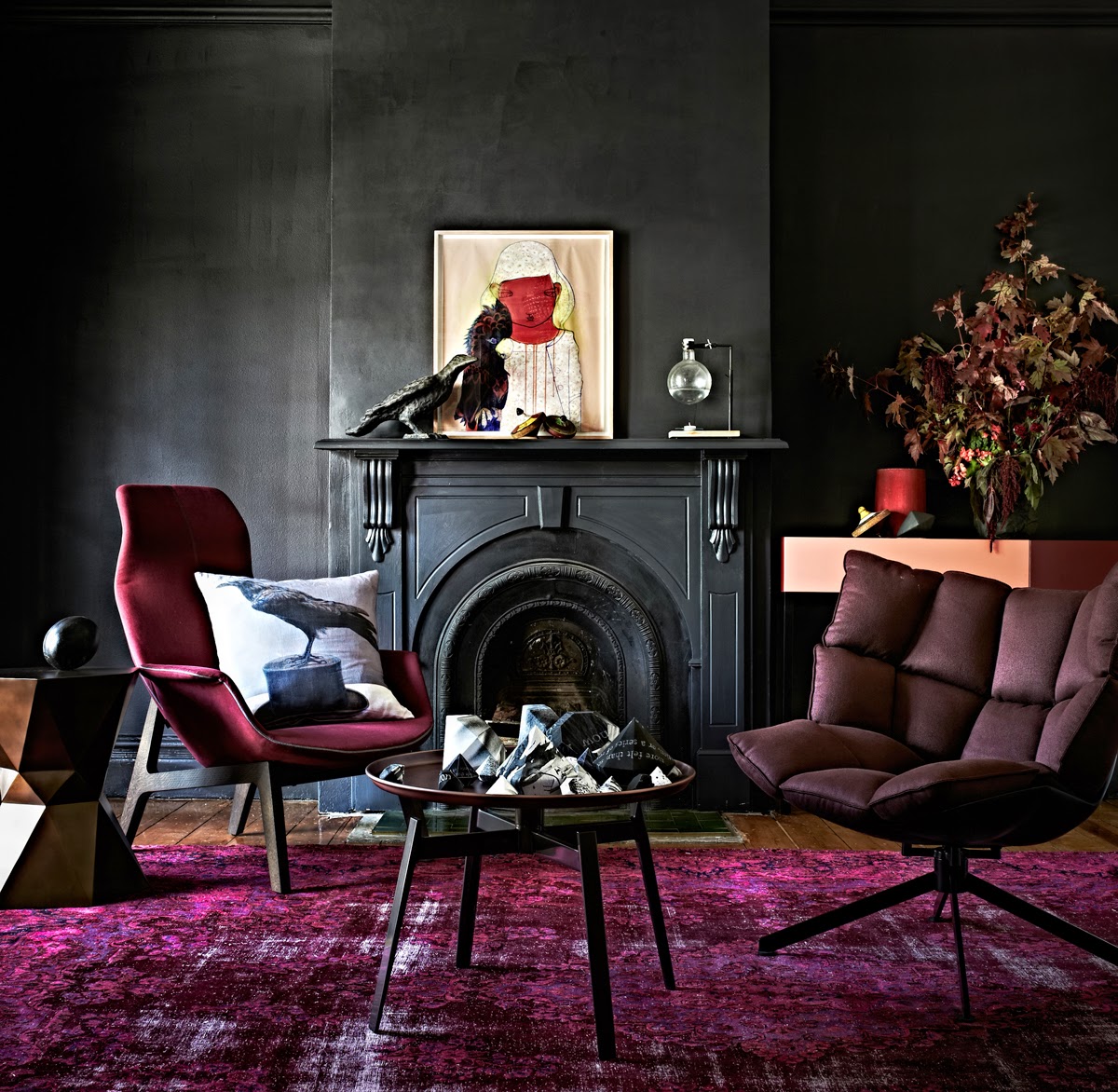 Source: Heather Nette King
17. Go with a white ceiling!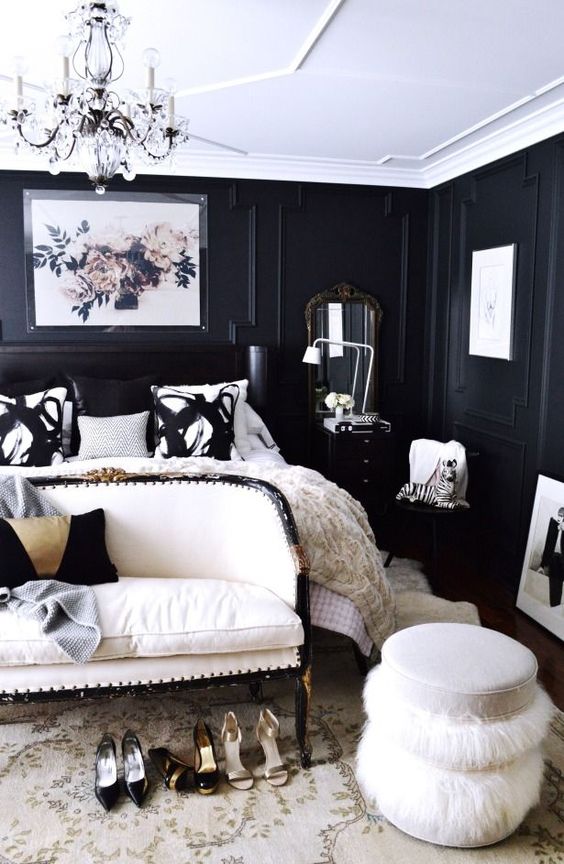 Source: Christine Dovey
18. Try a black accent wall next to a white wall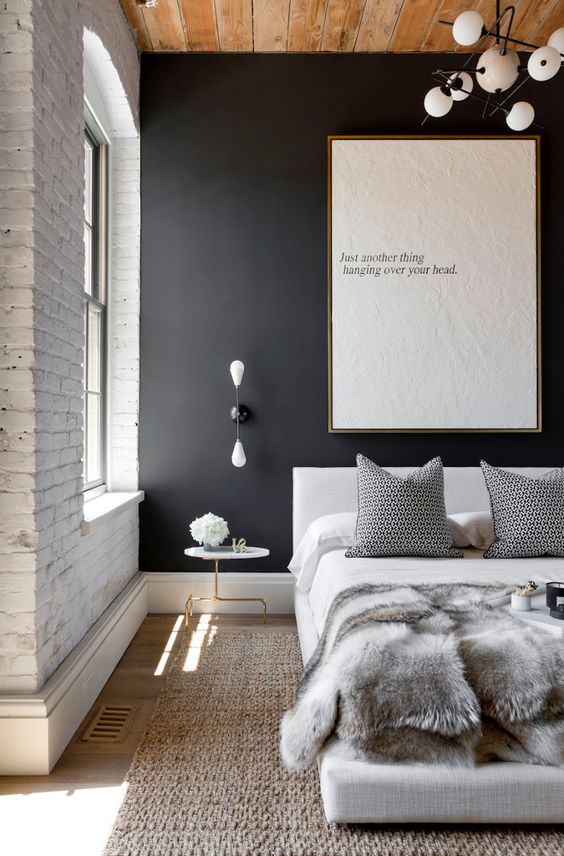 Source: Tamara Magel / Rikki Snyder
19. Use striped tiling on the floor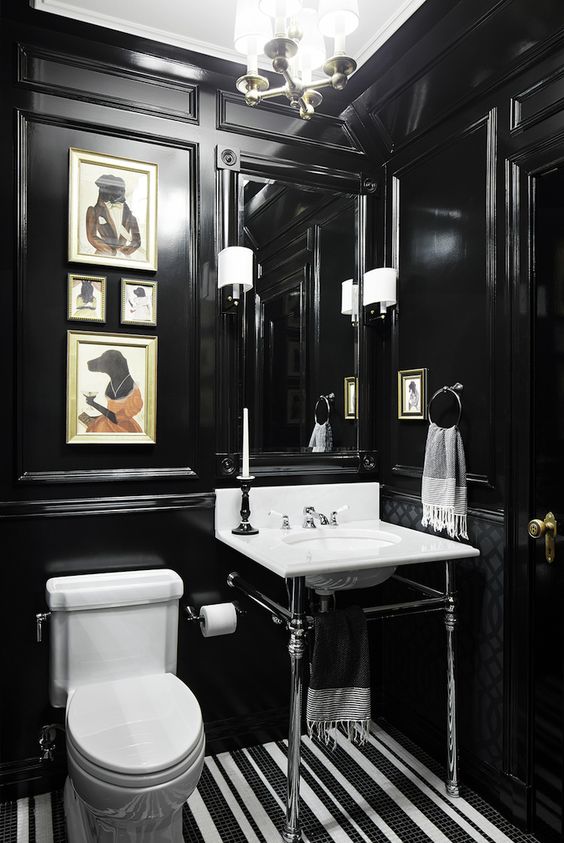 Source: Donna Dotan
20. Bring in some solid turquoise furniture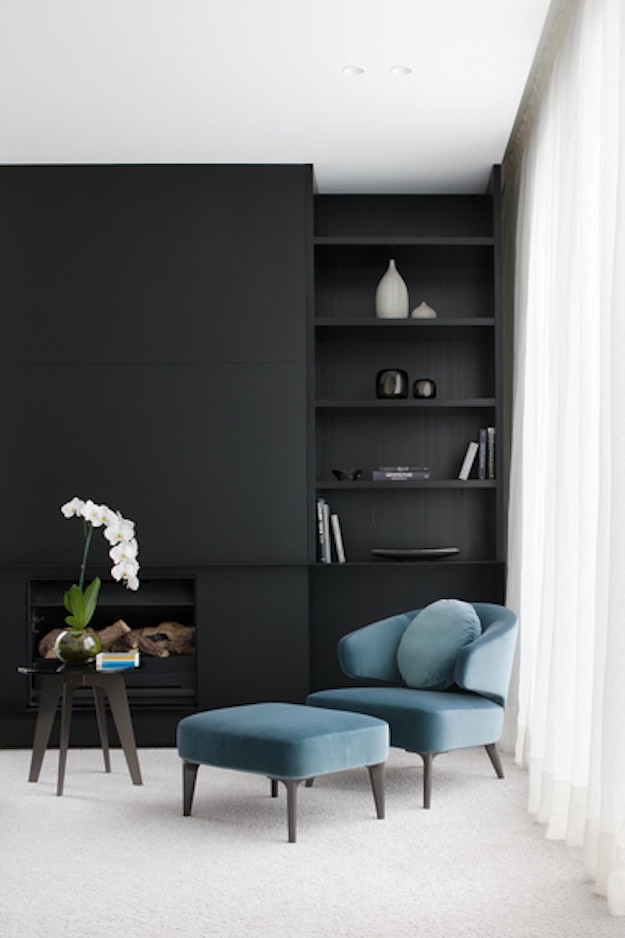 Source: Unknown
21. Coordinate black walls with a chic black headboard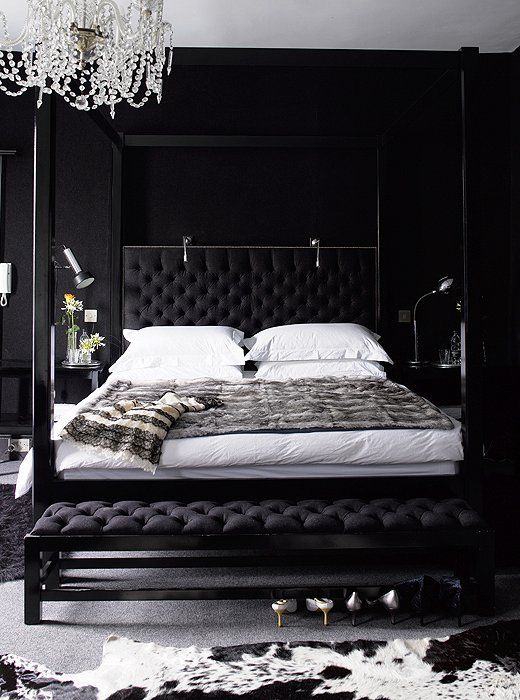 Source: Design by Lena Proudlock
22. Paint the walls black in a room with large windows and lots of light
Source: Costello Decorating
23. Add a comfy brown leather chair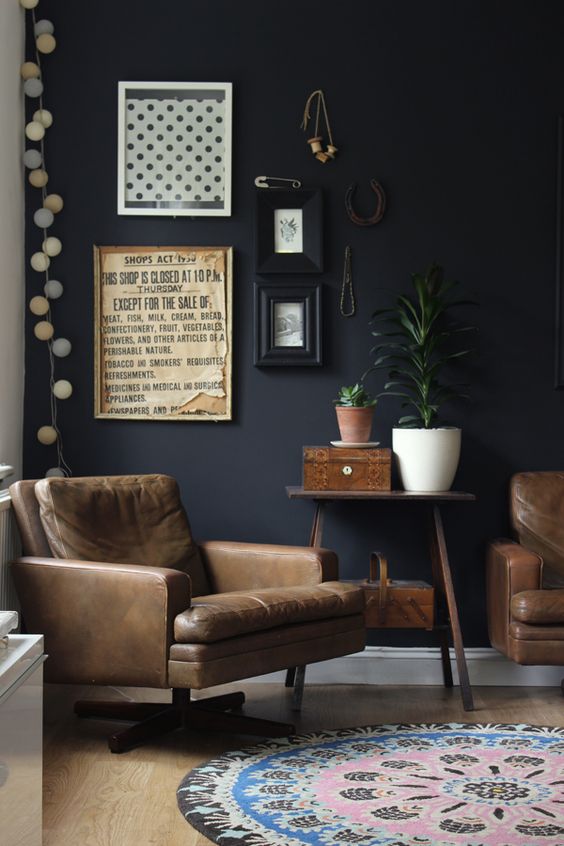 Source: Growing Spaces
24. Use the black wall as a chalkboard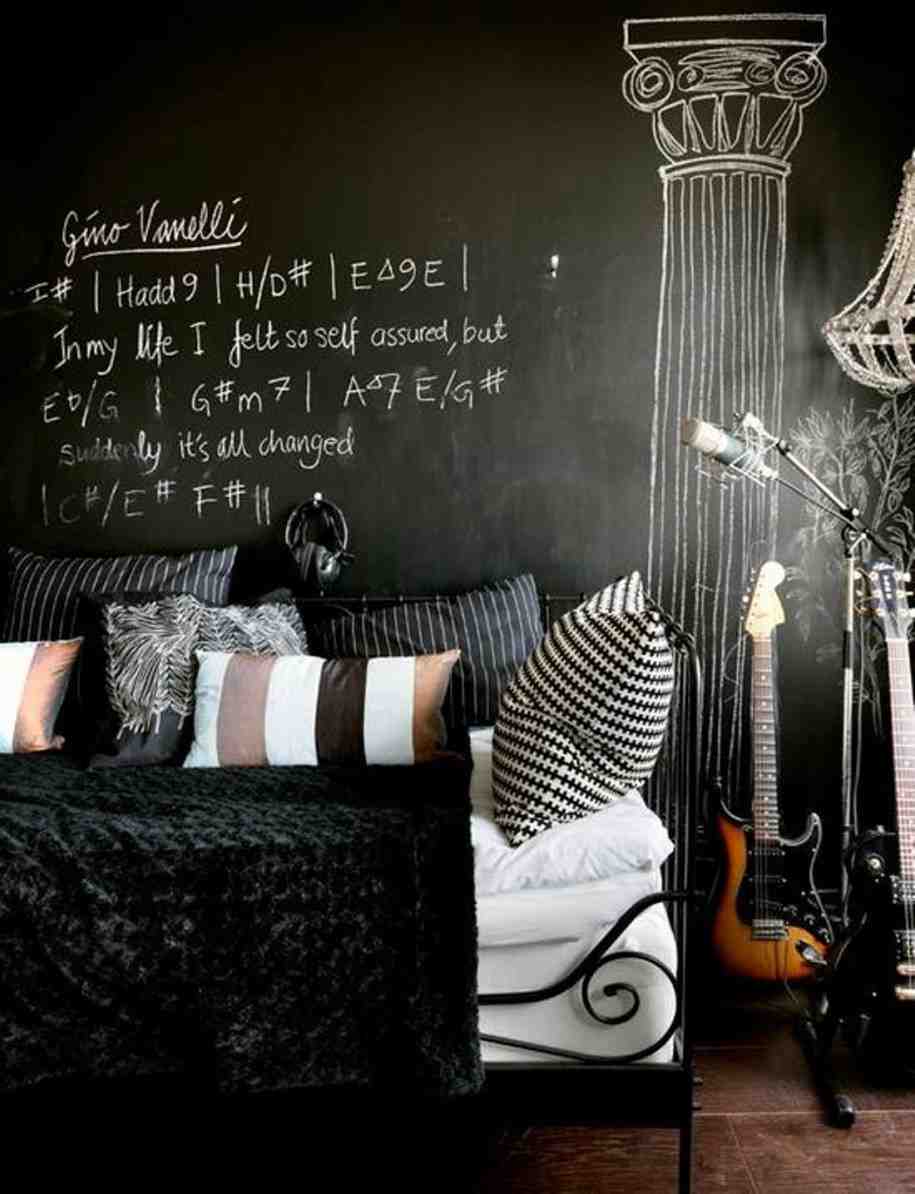 Source: Unknown
25. Add depth with empty black frames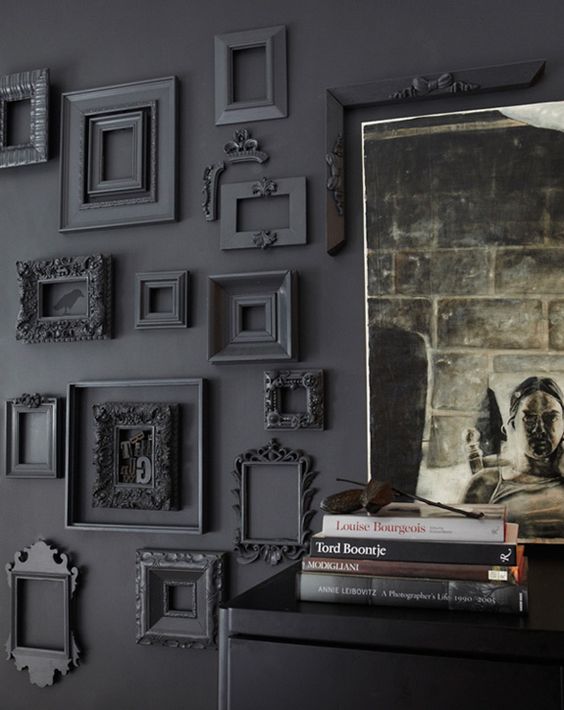 Source: Janet Lee
26. Incorporate dark maroon furniture and art into the space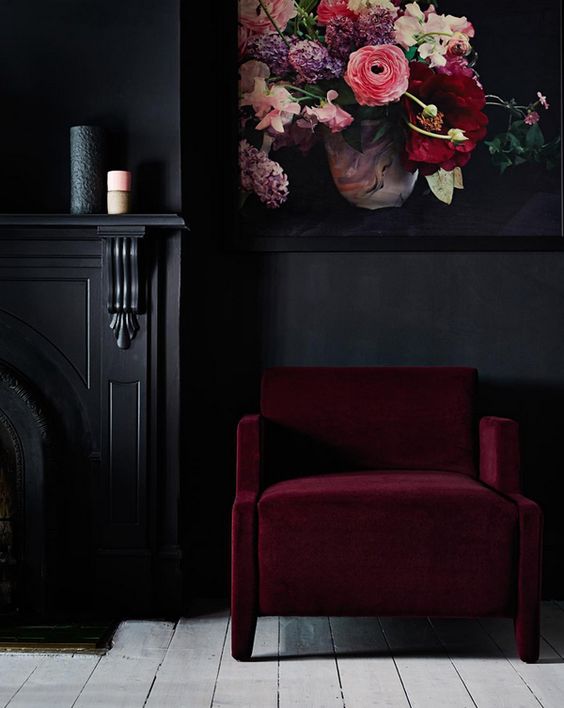 Source: Mike Baker
27. Add a pink velvet sofa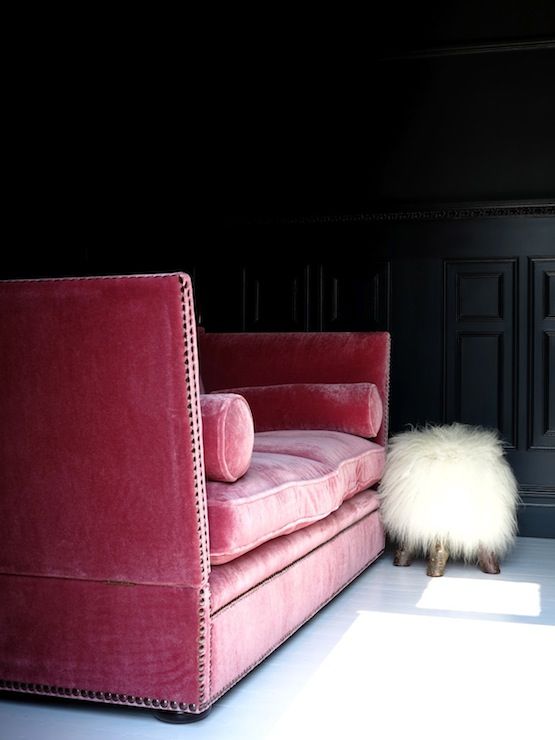 Source: 47 Park Avenue
28. Brighten and expand the space with mirrors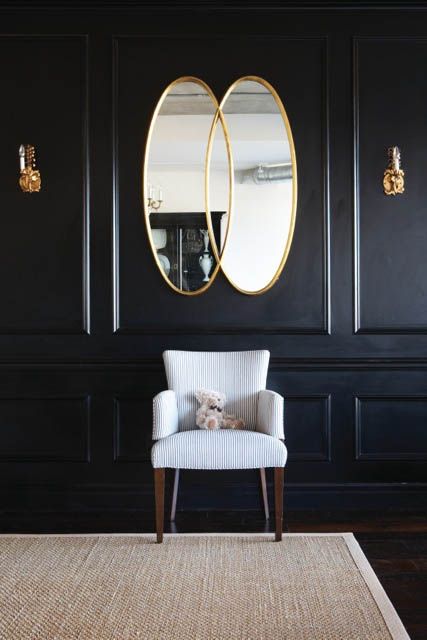 Source: Porter House Designs
As you can see, black walls can work in a variety of spaces, from living rooms, to bathrooms to bedrooms and everywhere in between. Have you incorporated a black wall into your home? What worked and what didn't?
Here are a few pieces to get you started on styling your own black wall!