The best cutting boards are thick and strong boards typically used in the
kitchen
during cooking preparation. Many people choose to cut vegetables and other food on plates, but this can be messy and damage a plate. Enter the cutting board! Wood is the most common material for cutting boards although you can also find other materials used like plastic and marble. A cutting board is truly an essential part of your kitchen so as to prevent knife marks when cutting food. The board will absorb these marks and if it's of wood, will typically "heal" over time. They come in varying widths and sizes. Below, we've rounded up 28 of the best cutting boards you can find online!
State & Country Shaped Cutting Boards
1, 2, 3.
State Shaped Cutting Boards
These state-shaped cutting boards make the perfect gifts! Each board is designed in Brooklyn, NY and produced locally in the United States. Made of sturdy bamboo, they are sure to last a long time in your kitchen. Find California, Texas, and New York, and check out all the other states here.
4. USA Board
These bamboo country-shaped cutting boards are also produced by Etsy's AHeirloom. Many different countries are available for purchase in addition to the USA and France. I love the idea of giving these as a gift for a destination wedding!
5. France Board
Studio McGee & Kate Osborne
Shaped Cutting Boards
Marble Cutting Boards
10. Marble + Wood Cutting Paddle Board
Love this sleek round marble + wood combo cutting board. The marble keeps food cool while the wood is great for slicing!
Wood Cutting Boards
At less than $12, this is one of the more affordable options for a cutting board set.
Plastic Cutting Boards
26. Antibacterial Cutting Board
Designed to prevent bacterial growth, this cutting board is made of durable polypropylene. It features a well for overflowing juices as well.
27. 3-Piece Dishwasher Safe Plastic Cutting Board Set
The rubber feet on the edges of these plastic cutting boards prevent it from sliding around on your counter.
28. KUKPO Innovative Design Cutting Board
With an innovative design, this cutting board is very unique, allowing it to fold so contents can be easily slid off without losing any! Easily wash it in the dishwasher.
Kitchen Cutting Board Ideas
Studio McGee
Sarah Sherman Samuel
Alyssa Rosenheck / SMP Living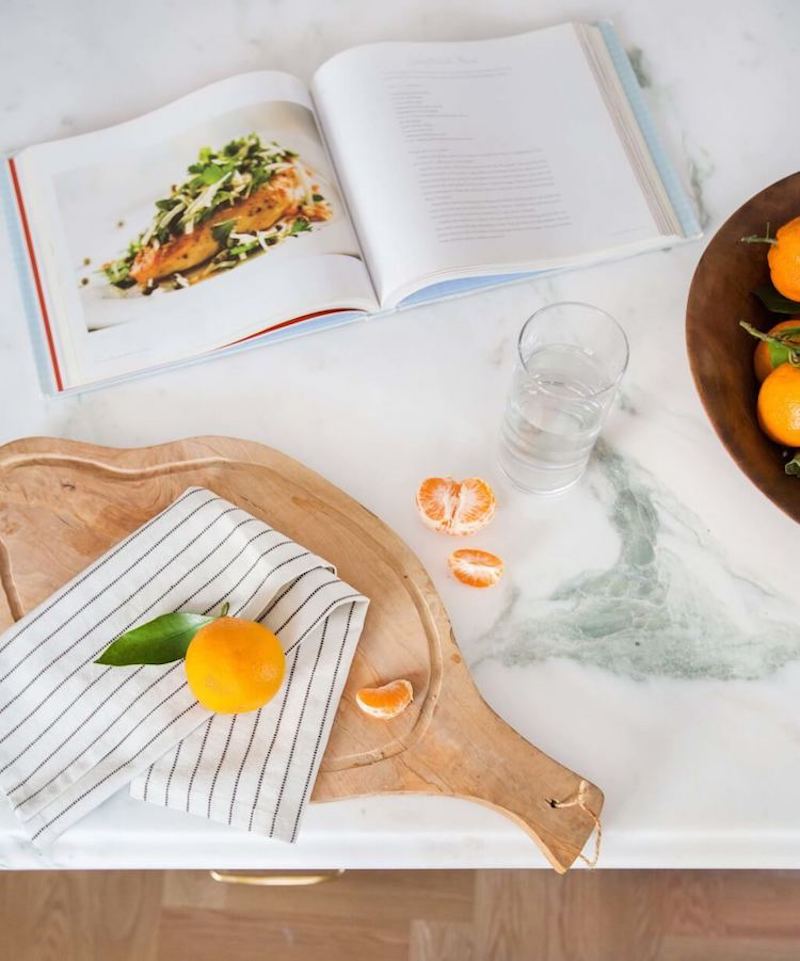 Emily Henderson
What cutting board would you recommend?