Welcome to another exciting journey into the heart of our homes—the kitchen. Today, we are taking a deep dive into a corner of the culinary world that marries style, sophistication, and performance in a way no other can: the Italian kitchen range.
Beloved by professional chefs and home cooks alike, Italian ranges are the epitome of luxury, bringing an unparalleled level of warmth, charm, and functionality into your cooking space. Whether you're whipping up a cozy family dinner or hosting a grand feast, these exquisite pieces of culinary machinery are the game-changers that can transform your kitchen from ordinary to extraordinary.
Let's embark on this culinary voyage to discover the crème de la crème of Italian ranges, and find the perfect one to elevate your kitchen decor, enhance your cooking skills, and inspire countless gastronomic masterpieces. Stay with me as we turn up the heat and set our sights on the best Italian ranges to take your kitchen to the next level!
These are the best Italian range brands that manufacture high-end ranges with sleek designs and professional-grade performance. Many of them offer precise cooking controls and customizable options.
Bertazzoni
Bertazzoni has been a symbol of Italian style and engineering excellence since Francesco Bertazzoni founded the company in 1882. He was inspired by the advent of the railway system in Emilia-Romagna, his home region, which led him to craft wood-burning stoves for local families. Today, Bertazzoni remains a family-owned business that manufactures a selection of high-end kitchen appliances. They are especially known for their beautifully designed ranges that blend tradition with innovation, offering superior functionality without sacrificing aesthetics.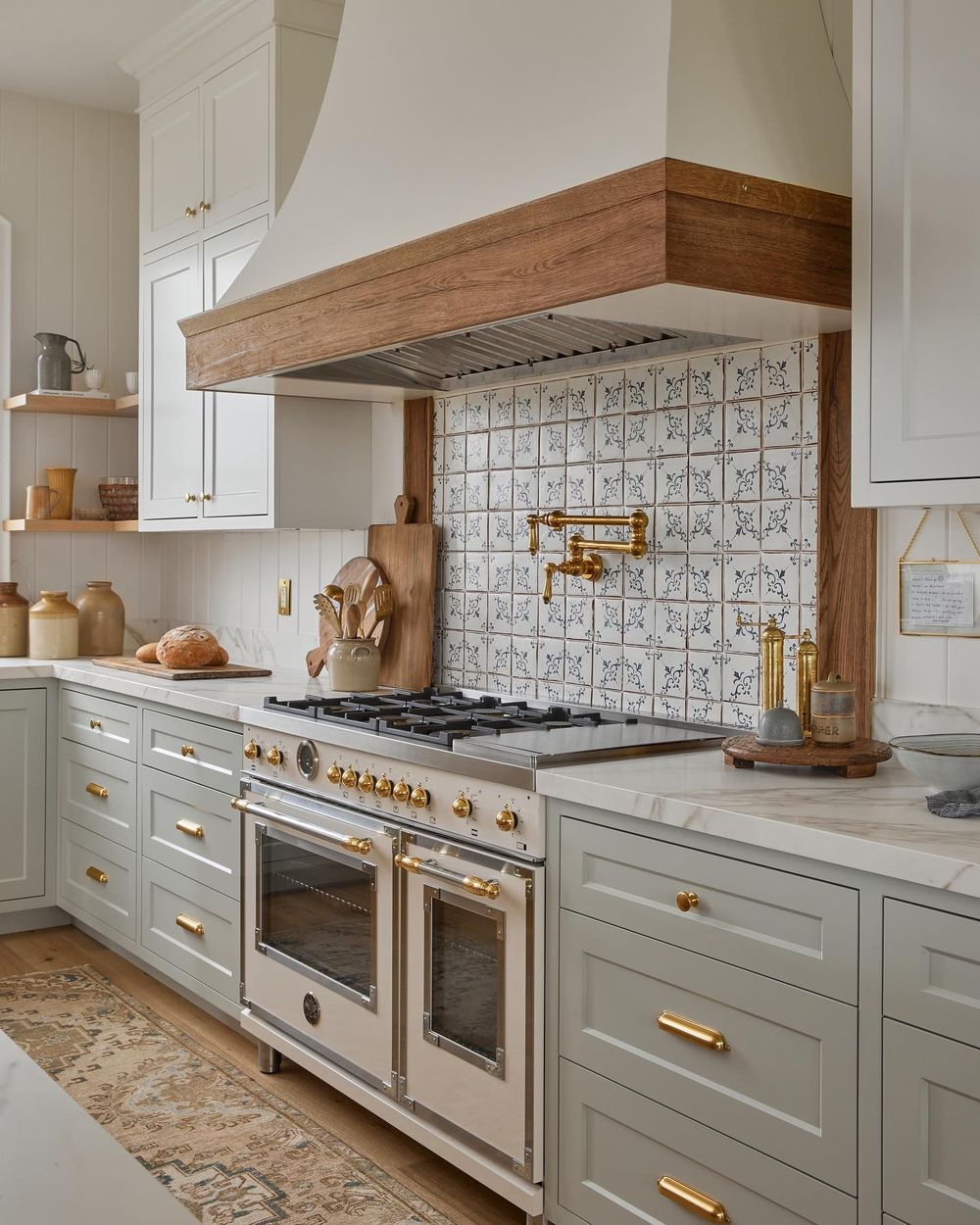 ILVE
ILVE, short for Industria Ligure Veneta Elettrodomestici, is another respected Italian brand with roots that trace back to 1952. ILVE has since carved a niche for itself in the competitive world of kitchen appliances by focusing on quality, function, and design. Their ranges are hand-assembled by a single master craftsman in their Venetian factory, reflecting the brand's commitment to personalized care and craftsmanship. ILVE ranges are selected for their high-performance burners and oven capabilities, coupled with customizable aesthetics that can match any kitchen decor.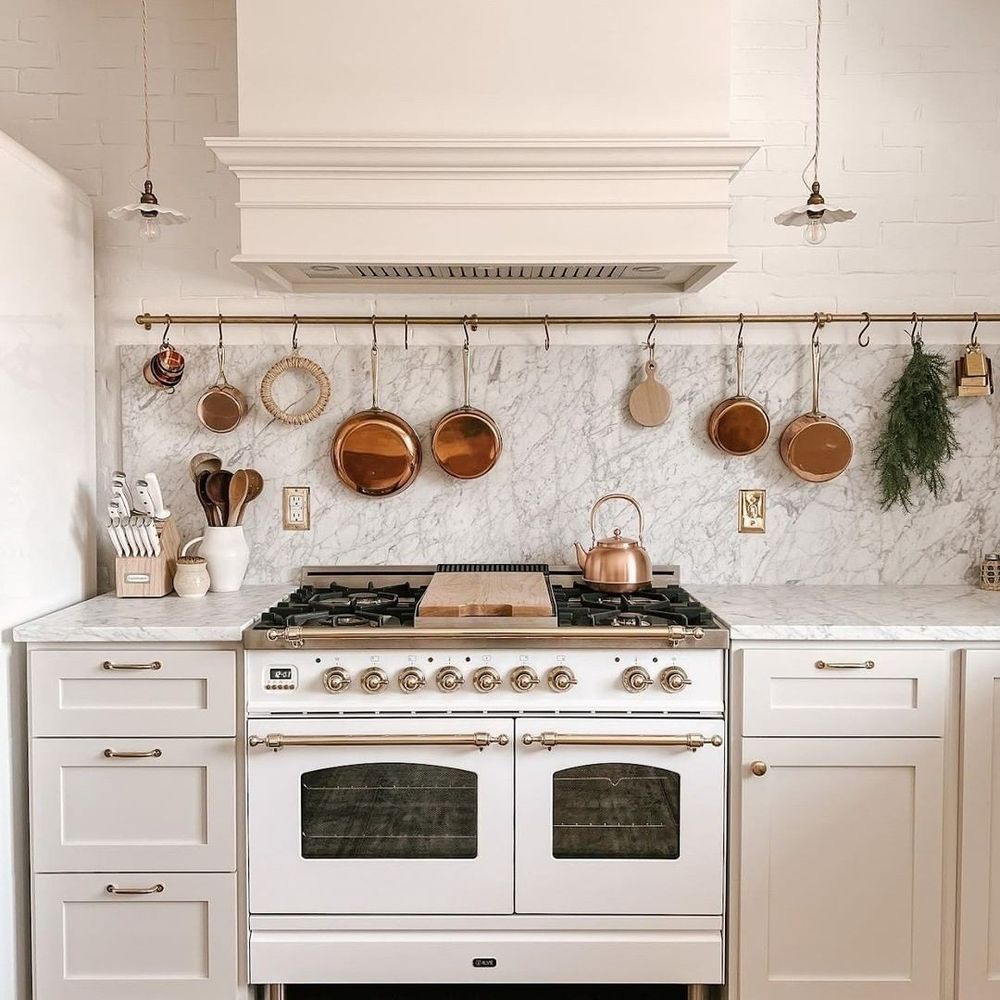 Officine Gullo
Officine Gullo represents the summit of luxury in the world of kitchen ranges. Established in Florence in the early 1950s, Officine Gullo infuses its products with the rich tradition of Italian craftsmanship. The Made-in-Italy brand is famed for its bespoke, made-to-measure ranges and kitchen accessories that seamlessly blend form, function, and fashion. Each piece reflects a unique blend of traditional design elements and modern technological innovations, creating an unforgettable culinary experience. The brand has a sophisticated, traditional aesthetic that makes it look very old money!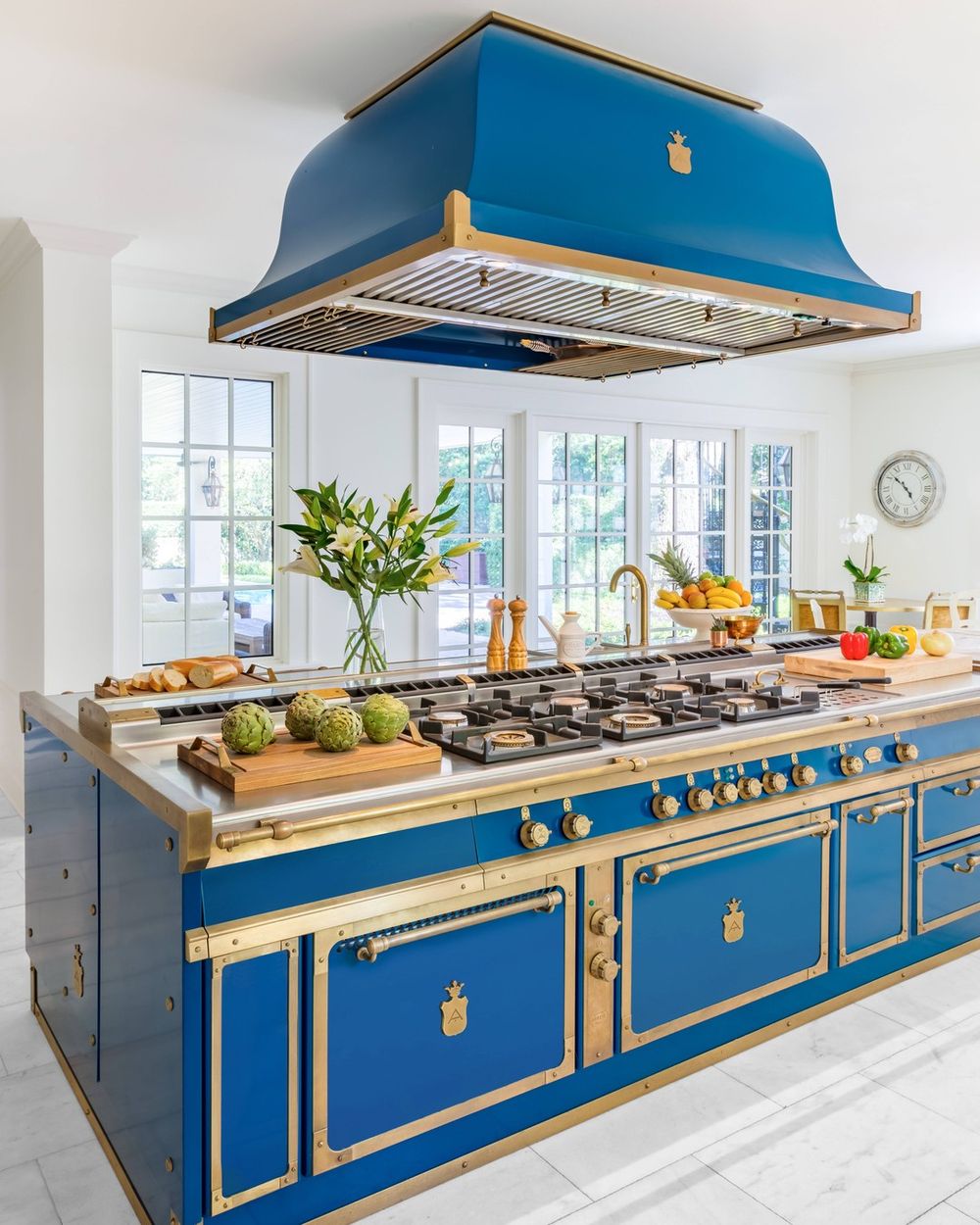 Smeg
Smeg is an iconic Italian brand that produces a variety of kitchen appliances, including ranges. Smeg ranges are recognizable for their retro-inspired designs and reliable performance.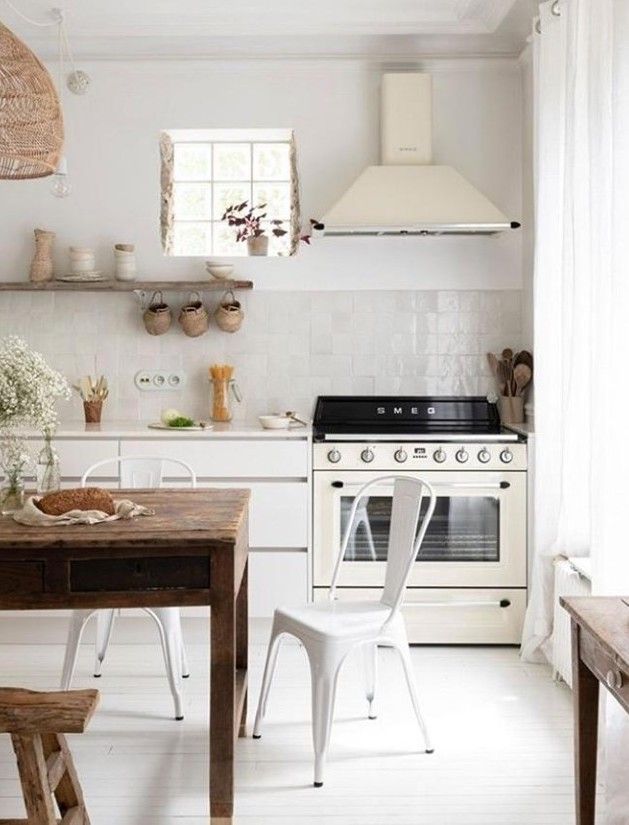 A synonym for Italian elegance and innovation, Smeg was founded by Vittorio Bertazzoni in Guastalla, a town in the Italian region of Emilia Romagna, in 1948. Known for their distinctive 1950s retro-style appliances, Smeg ranges bring a pop of color and vintage charm to any kitchen. Their ranges are lauded not only for their style but also for their user-friendly features and excellent cooking capabilities, earning the brand status as a favorite among home chefs worldwide.
Verona
Verona is an Italian brand that offers a scope of professional-style ranges at more affordable price points. They provide quality ranges with modern features and functionality.
Originating in the historic city of Verona, Italy, Verona Appliances were established over 60 years ago. Verona's ranges are characterized by their professional quality and luxurious, yet practical, designs. The brand has won accolades for its innovative dual fuel and induction ranges that promise professional-grade performance for the home kitchen. Verona's reputation rests on its dedication to innovative technologies, quality materials, and outstanding performance.
Fulgor Milano
Named after the Latin word for "glow," Fulgor Milano was established in 1949. The company's philosophy centers around a fusion of technology and style, producing kitchen appliances that stand out for their aesthetics and advanced features. Fulgor Milano's ranges are celebrated for their sleek, modern designs and advanced cooking technologies, making them a perfect addition to a contemporary kitchen setup.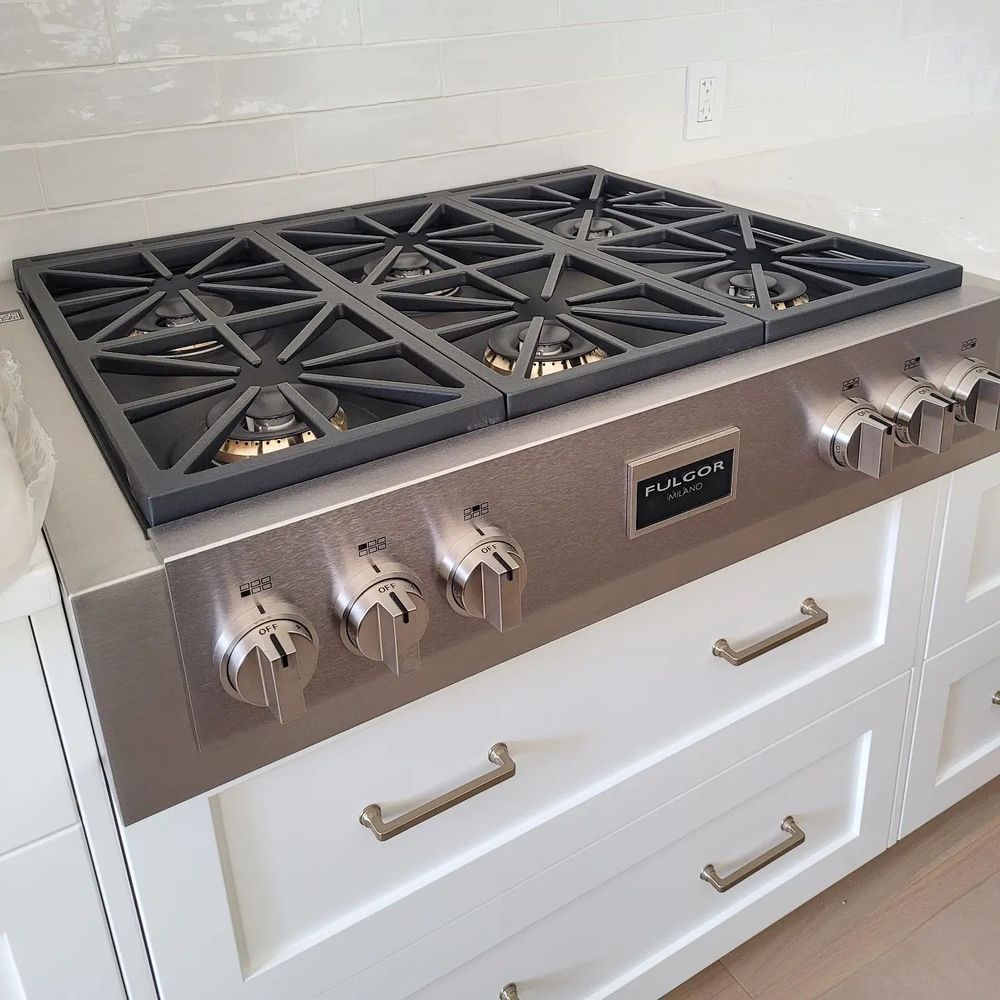 De'Longhi
Although De'Longhi is primarily known for its coffee machines and other small appliances, they also produce freestanding ranges.
Founded in 1902, De'Longhi started as a small industrial parts manufacturing workshop in Treviso, Italy. While the brand has expanded to produce a wide variety of home appliances, they are best known for high-end espresso machines and portable heaters. In the kitchen range market, De'Longhi combines aesthetic Italian design and quality into a compact, kitchen-friendly size, offering an excellent choice for those with limited kitchen space. De'Longhi ranges combine Italian style with innovative technology.
---
From traditional to modern, these brands embody the essence of Italian craftsmanship, seamlessly combining form and function. Whether you're a professional chef or a home cook, these Italian ranges offer something for everyone, making your time in the kitchen a delightful experience.