It's rare that an interior space can be so effortlessly minimal and colorful at the same time. Mixing colors in a pleasing way without overwhelming the space is hard, which makes the fact that this home was designed by a non-designer all the more impressive! Melanie Duzel-Zammit used her passion for interiors to craft herself a lovely abode in Melbourne, Australia. From the artwork to the pillows, the beauty in this space is found in the details, where Melanie opted for colorful decor. When it came to the furniture and larger items, Melanie opted for minimalism, which helps to balance the space.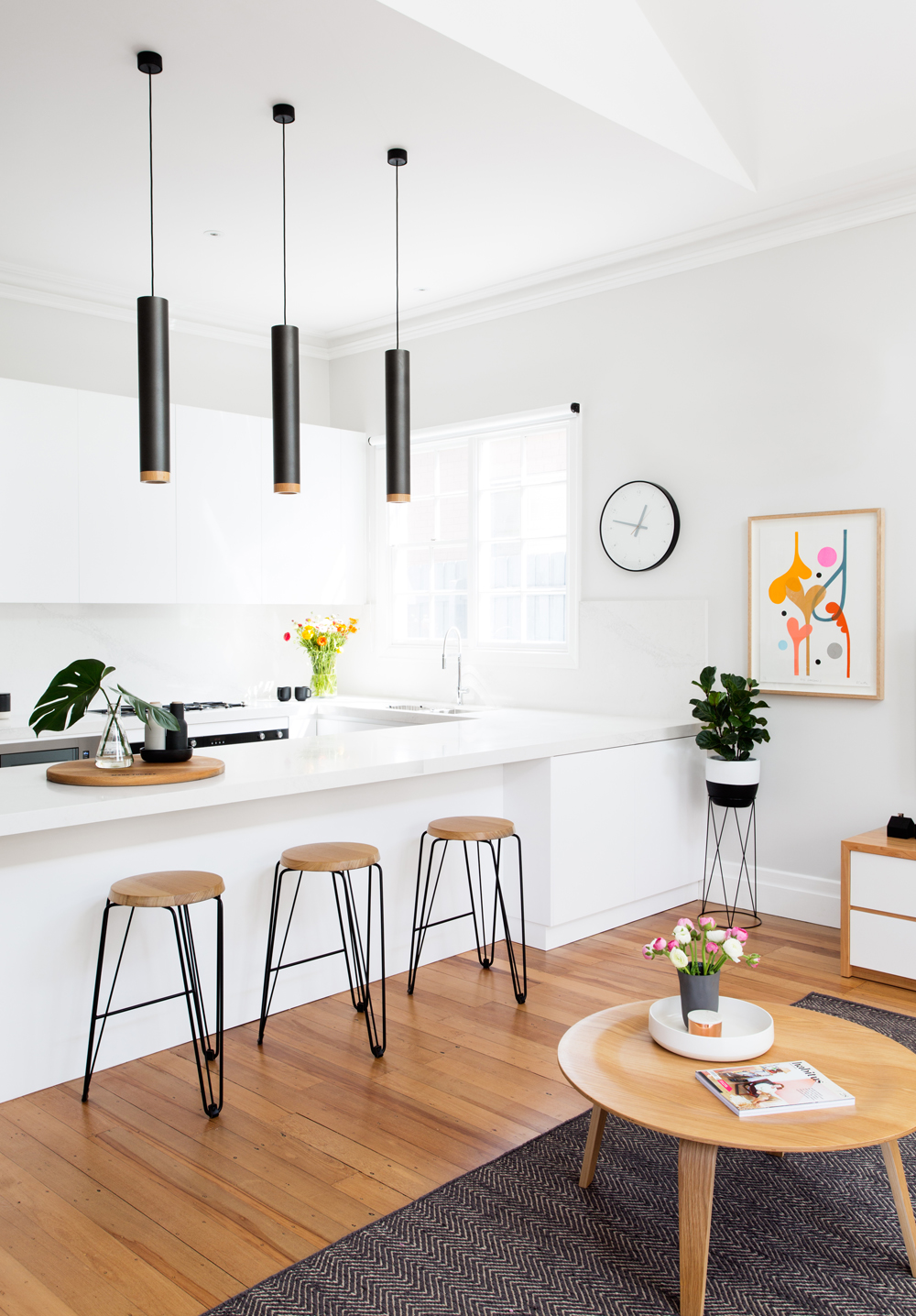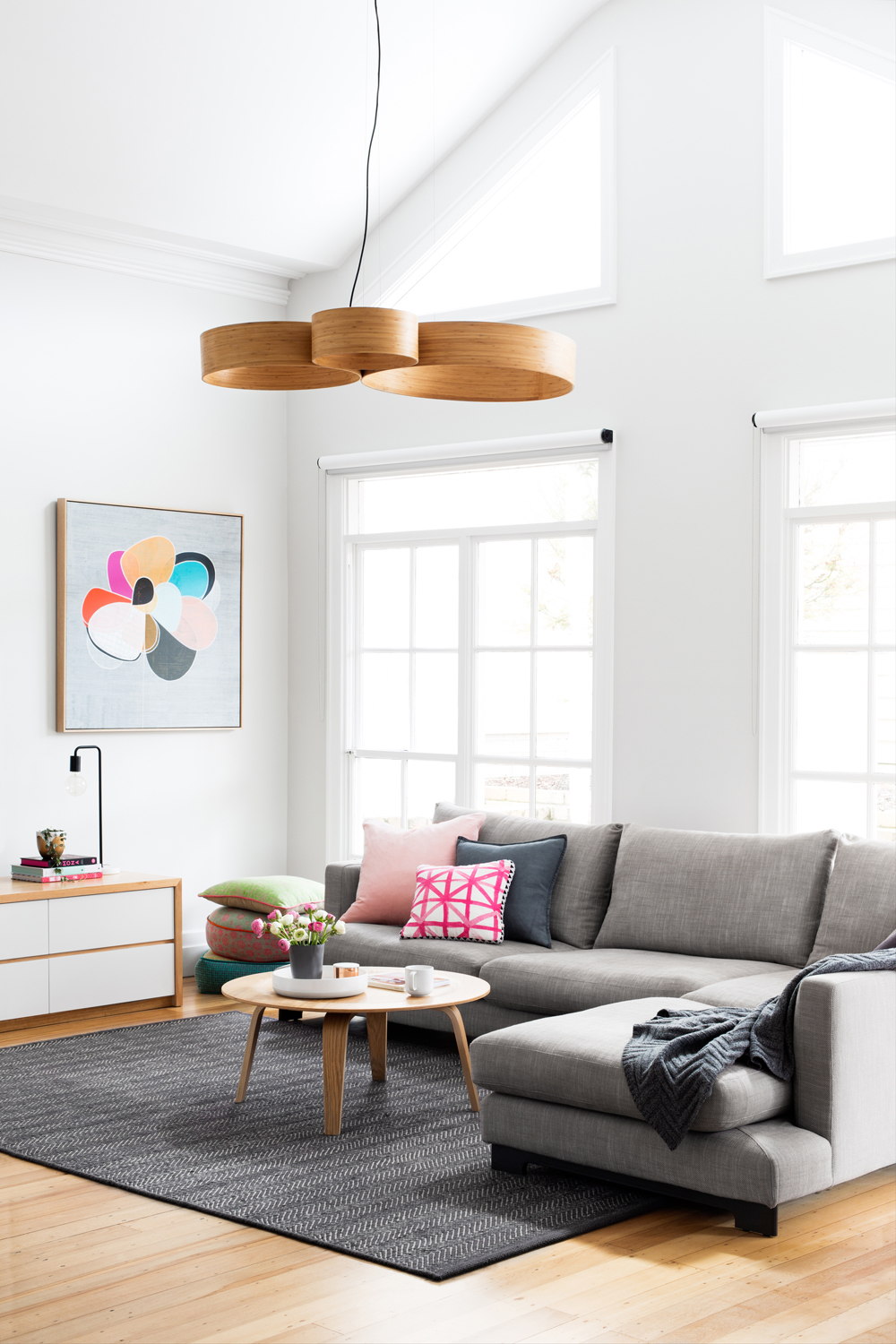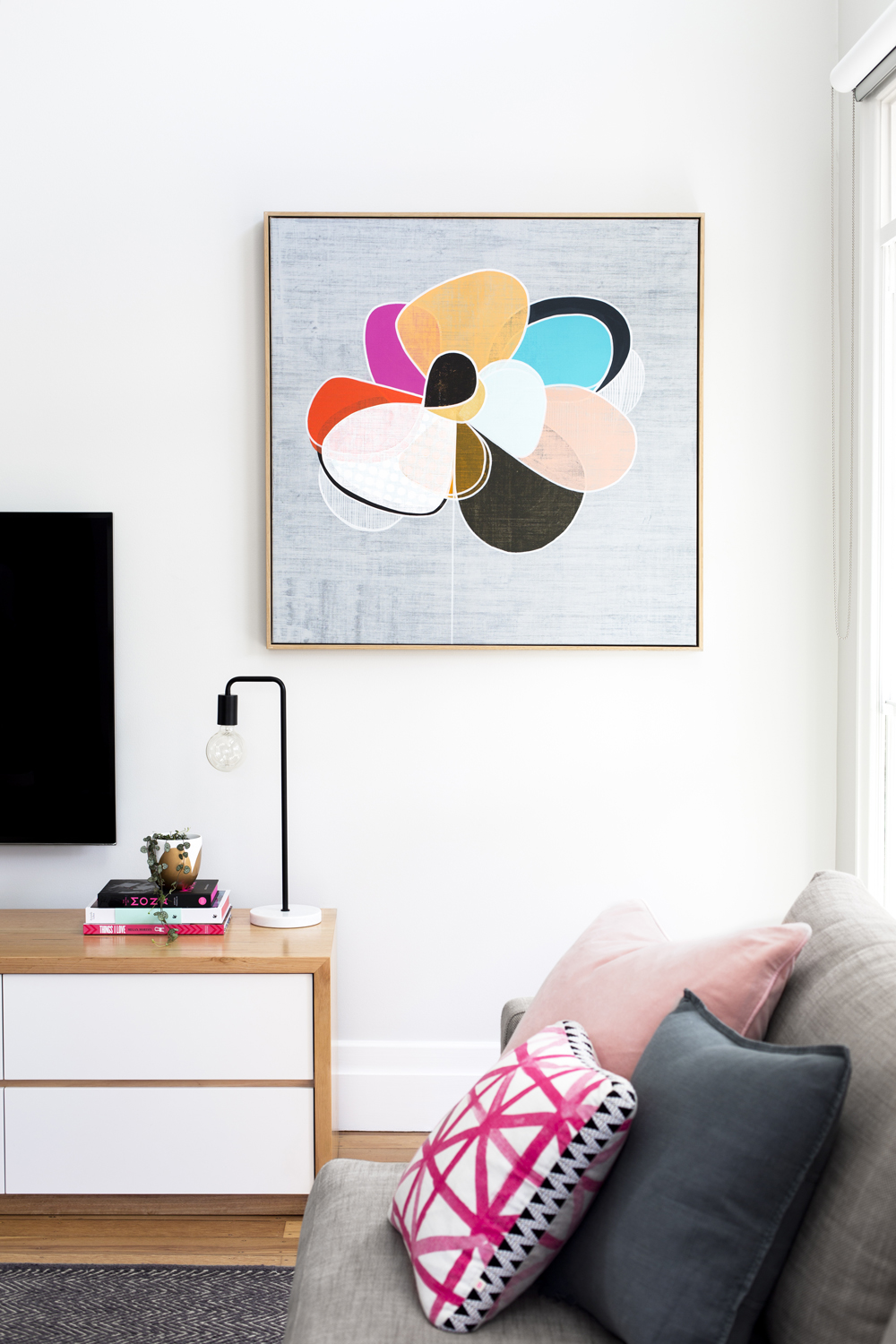 Images via Adore Magazine
What part of this space is your favorite?