Toronto-based Krystin Lee, of the blog Suburban Faux Pas, enlisted the interior design help of designer Jacquelyn Clark to design the master bedroom of her Canadian home. I'm absolutely in love with the pink and gold wallpaper that lines the walls before her room. Inside, a lovely neutral-toned color scheme gives the room a relaxing feel. The cream tufted headboard looks beautiful against the soft grey walls. A sequin throw is placed on the end of the bed giving this room just the right amount of sparkle and shine! It's clear that Clark gave this room a lot of attention to detail – from the little green cactus to the blush pink bedside books – each little decor element adds a personal touch to the space!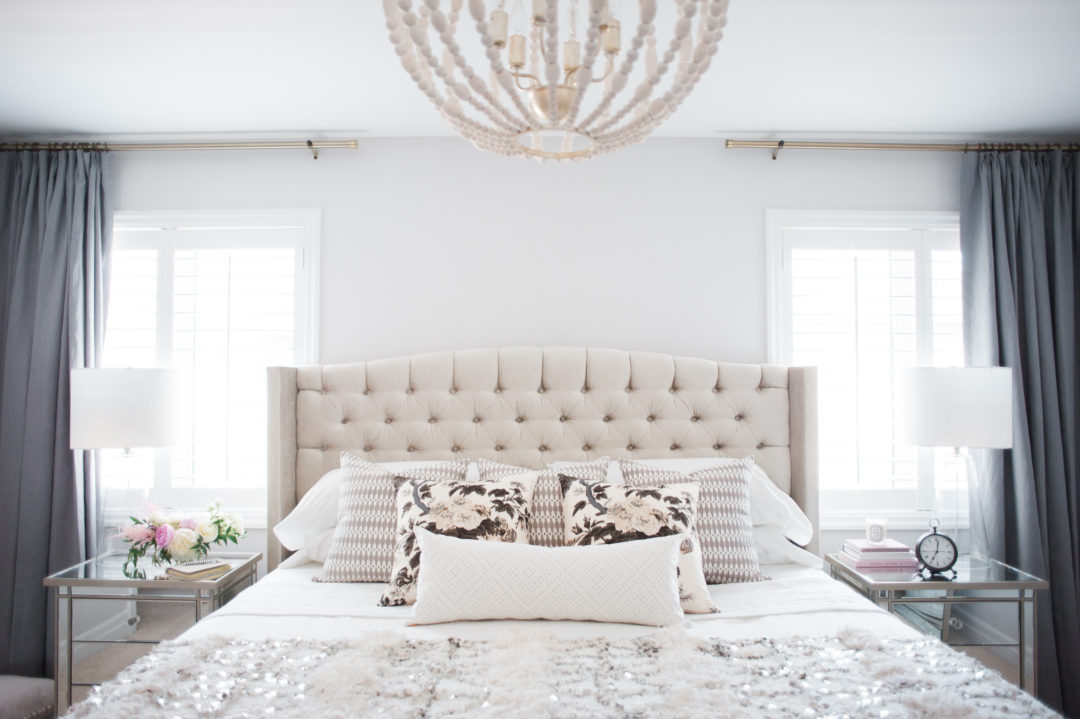 Design by Lark & Linen & PepperB / Photography by Heidi Lau
I can't wait to see what kind of beautiful design Clark has in store for us!