Wall lighting isn't always the first thing you think of when decorating your home, but these lighting fixtures can add a splash of light where you need it while creating an interesting wall decoration scheme.
Wall lights come in many shapes, sizes, and forms. From sconces to swing arm lights, there are many options to choose from if you want to add more lighting to your walls.
Where can you install wall lights? You can use wall lights in many areas of your home. They are commonly found above the nightstand next to the bed in bedrooms, along the walls in hallways, and next to the vanity mirror in bathrooms to illuminate the face. If your dining or living room is particularly large, you may want to add some wall lights along the wall for additional lighting on the outside perimeter of these rooms.
Here is a cute glass wall light installed above a corner reading nook!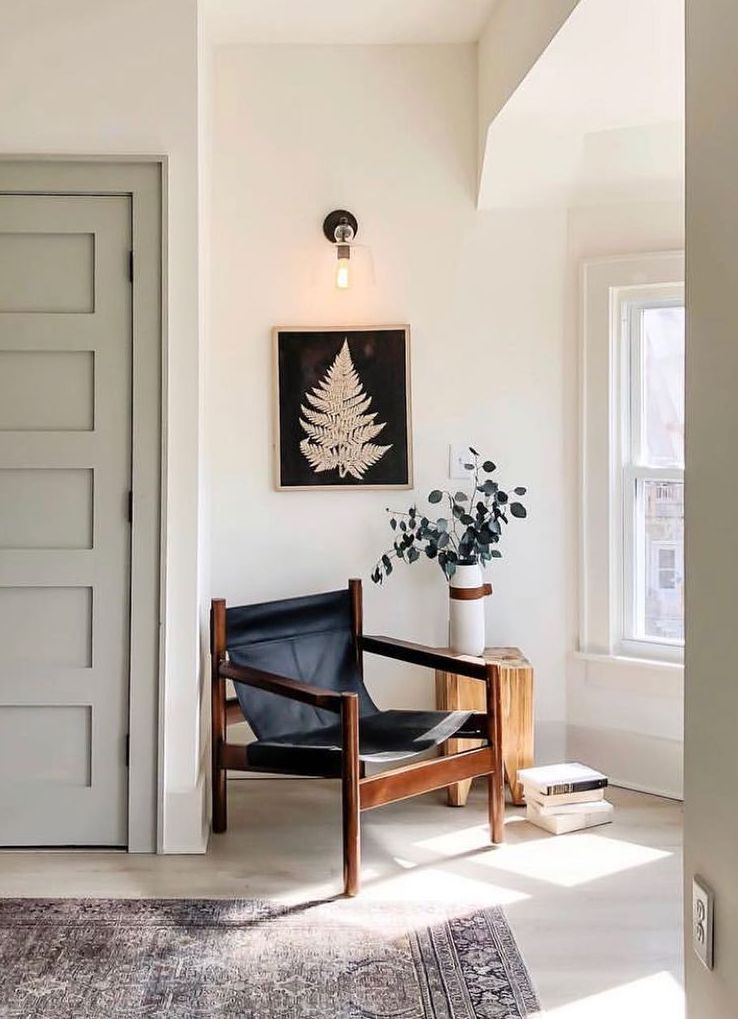 Types of Wall Lights
There are so many different wall lighting fixtures to choose from. Here is an overview of the major types of wall lights for residential homes.
Swing Arm Lights

–

Swing arm style lights have an adjustable arm that can be moved back and forth and direct light where it is needed.
Sconces – Sconces are classic pieces of wall lighting that are fixed on a wall. You could have matching sconces or even a series of them along the hallway
Picture and Artwork Lighting – These practical lights will help light up a piece of artwork hanging on your wall.
Spotlights – Spotlights direct targeted light onto an object or specific location from their place on the wall.
Uplights / Downlights – Directional lights can direct light upwards or downwards depending on your needs.
Vanity Lighting – The bathroom vanity needs adequate lighting so you can see yourself as you brush your teeth and wash your face. Installing these types of light on the wall helps disperse the light where you need it.
Wall Lights by Style
Lighting will generally follow the existing furniture in your room since it tends to be much smaller. Select the major furniture in your room before looking at wall lights. Once you have the style of your room down, then it's time to select wall lights based on your aesthetic.
You can find a huge variety of lights crafted in different styles and designs. Here are a few ideas:
Modern Wall Lights – A simple and elegant choice for any home. Modern style lighting fits in perfectly and doesn't draw too much attention away from the rest of the room. It's a go-to choice, for sure!
Farmhouse Wall Lights – If you love country living, then farmhouse-style wall lighting will work perfectly in your cottage home or modern farmhouse abode.
Scandinavian Wall Lights – Minimalist in design, and high on practicality, this style of wall lighting would fit any nordic style home.
Mid-century Wall Lights – The mid-century style has become popular in homes across California and beyond. I can imagine these types of lights in a mid-century bungalow in Palm Springs, for example.
Traditional Wall Lights – Classic in design, these types of lights would work well in an older, family home.
We're sure you can find a lighting fixture that fits your style and taste! Keep checking back on our site for more guides on decorating and furniture.