Browsing through Kate La Vie's gorgeous blog, it's clear she has a keen eye for design and home decor. Her site has been on my reading list for quite some time, so I thought I'd compile a list of my favorite photos showing her beautifully curated home in Glasgow!
Bedroom
The gold gilded mirror is absolutely my favorite element of the bedroom. It pairs wonderfully with Kate's wooden night stand and the white headboard nearby. The blush pink fuzzy pillow really pops against the black-and-white one!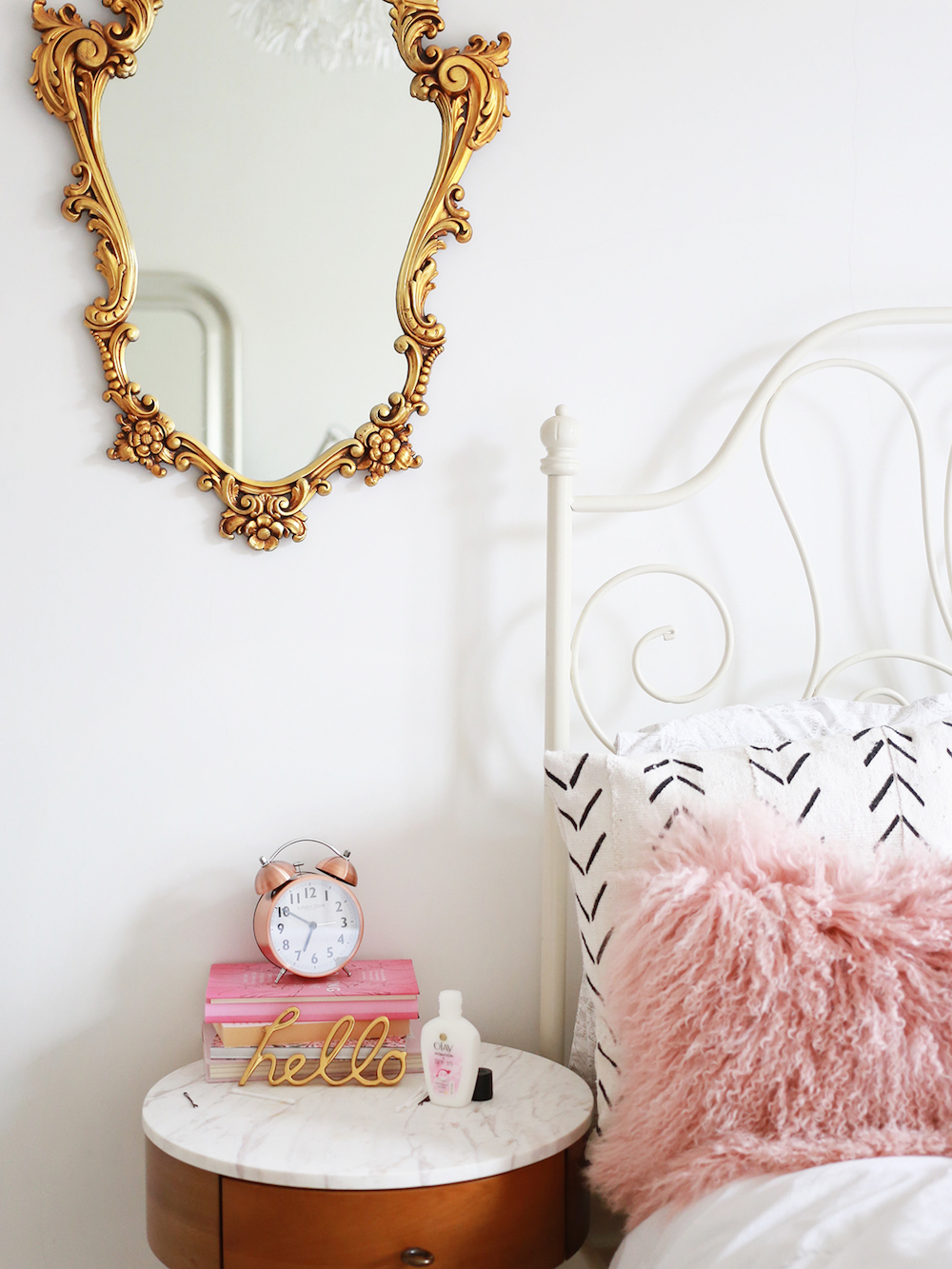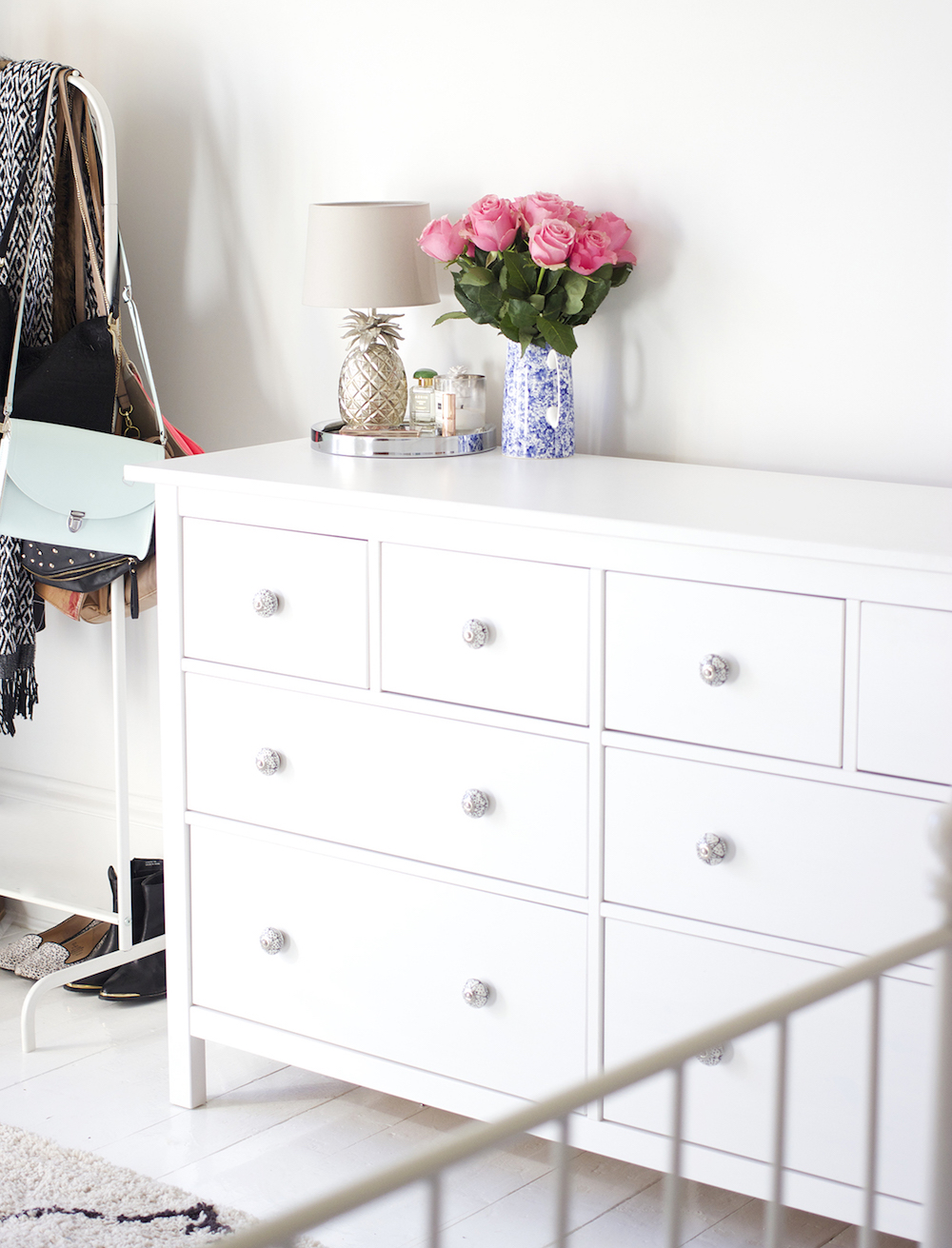 Living Room
I love how Kate continued the black, white and blush theme into the living room. This plush ottoman looks wonderful against a flokati rug and blush pink chair. The art on the radiators are minimal yet striking, especially with the black frame against the white one. Her shelf styling is beautifully balanced with books, pineapple bookends, a swan sculpture, a cactus and plants! The little golden bar cart fits perfectly in the corner.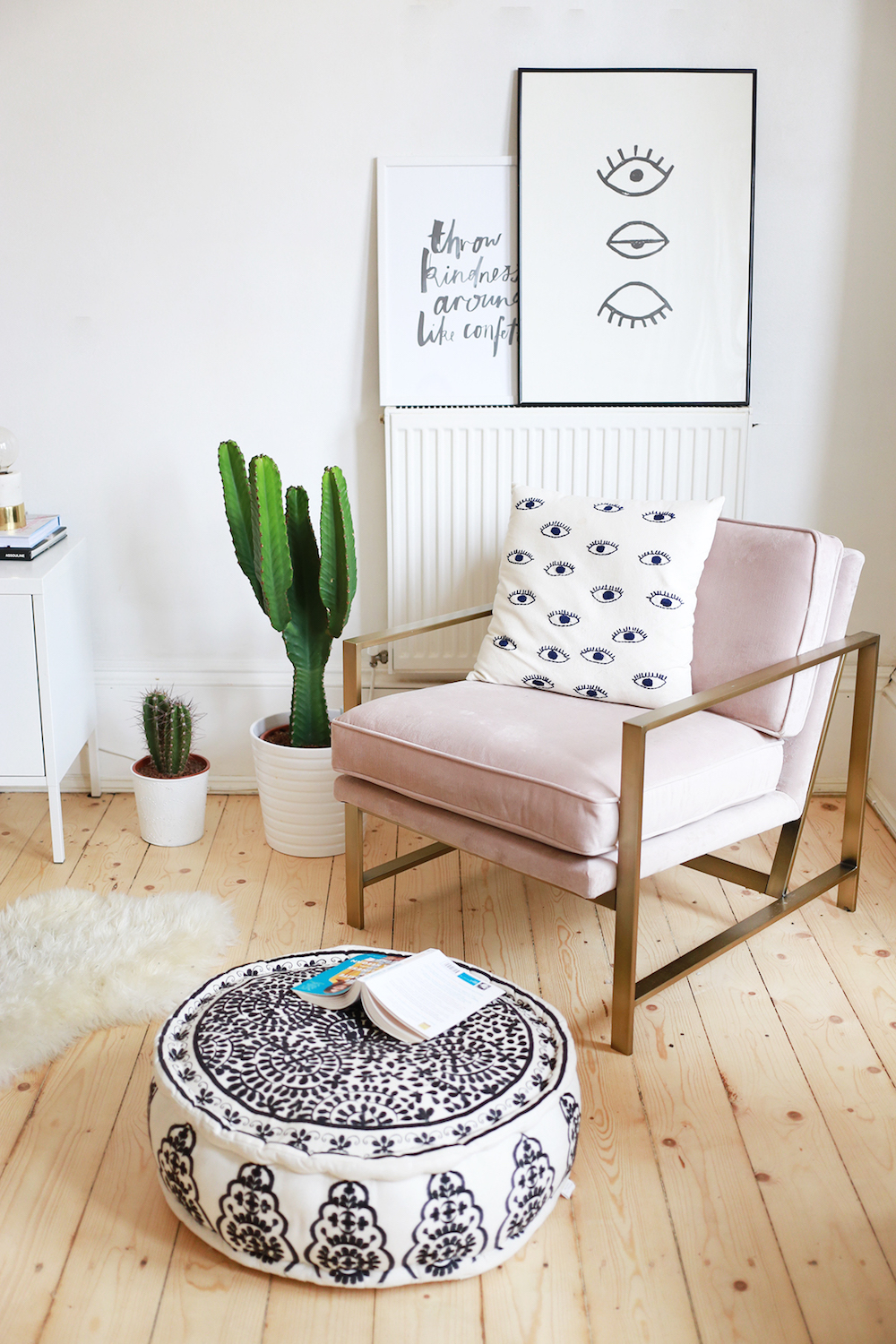 Vanity
The vanity Kate chose is minimal yet practical. The soft green color is calming and understated, perfect for those sluggish mornings before coffee!
Office
Kitchen
I am in love with this mint green SMEG refrigerator that Kate put next to her beautiful white sink!
Décor
Bathroom
Closet
It looks like Kate will be redecorating again soon so I can't wait to see what's in store for her apartment! Be sure to check out Kate's blog KateLaVie.com and follow her on instagram!