If you're looking for girls' bedroom decor ideas, we've got you covered. From playful to sophisticated, there's something for every taste. The most important rule for decorating a kids' room is to keep it fun! Here are the top girls' room decor ideas.
Girls' Bedroom Design Tips
1. Make it fun and playful. Girls' bedrooms should be a place where they can play, imagine, and be themselves. Add elements that encourage her to be creative, such as a chalkboard wall or a DIY play fort. For a touch of whimsy, try hanging fairy lights around the bed or adding a chandelier. Add a few ruffled pillows and some girly artwork, and you're good to go.
2. Consider her interests. Does your daughter love animals? Sports? Music? Use her interests as inspiration for the room's design. For example, if she loves horses, you could add equestrian-themed artwork and bedding.
3. Keep it organized. A girl's bedroom can quickly become a cluttered mess. To keep it looking neat and tidy, provide plenty of storage options, such as toy chests, dressers, and shelving.
4. Incorporate personal touches. Add items that reflect your daughter's personality, such as photographs, trophies, and favorite mementos.
5. Use soothing colors. Soft, calming colors are ideal for a girl's bedroom. Stick with light hues like lavender, pink, or mint green.
Girls' Bedroom Decor Ideas
Here are the most unique and creative girls' bedroom themes to consider when designing your daughter's room at home!
Gold Canopy Bed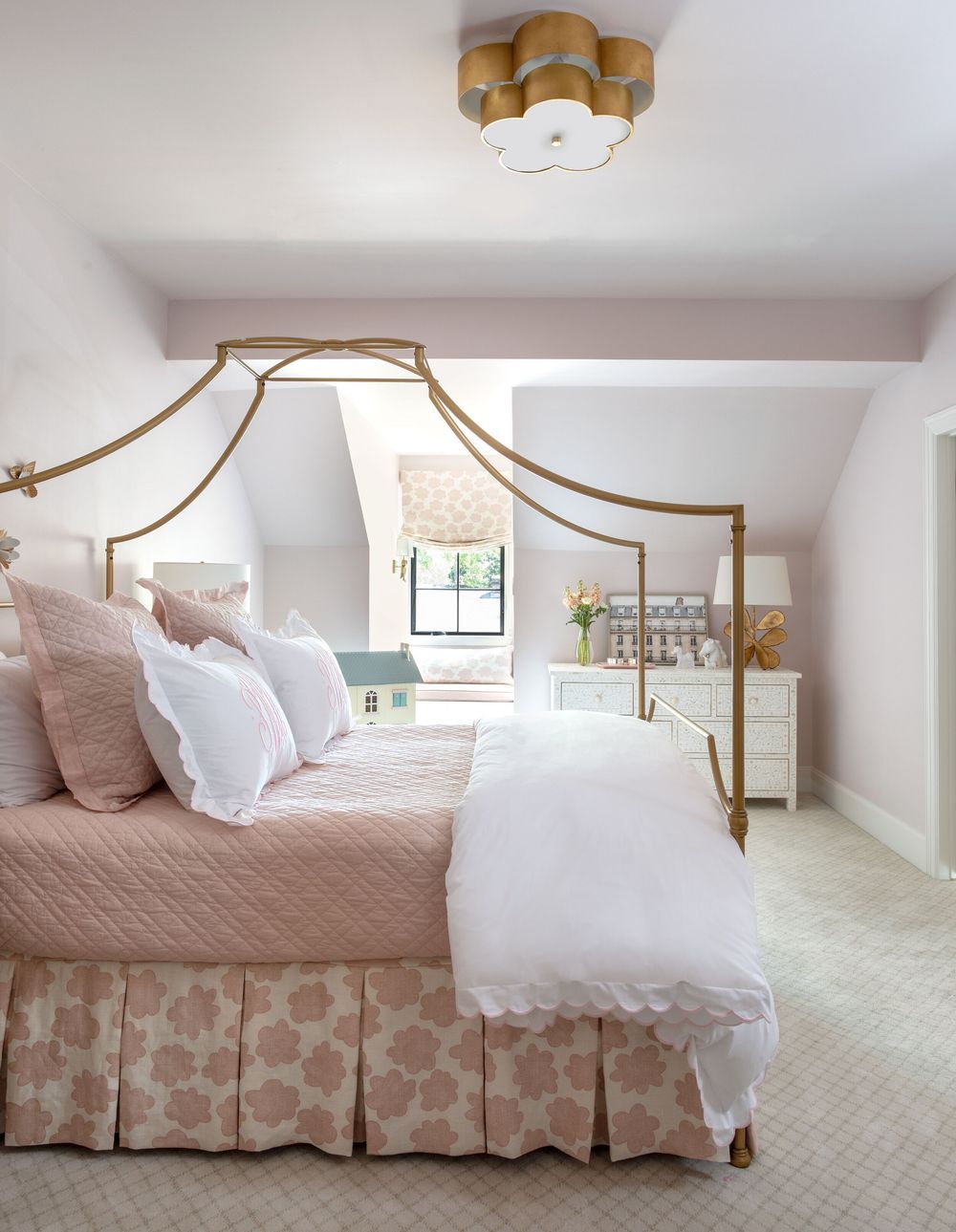 Purple Play Loft with Slide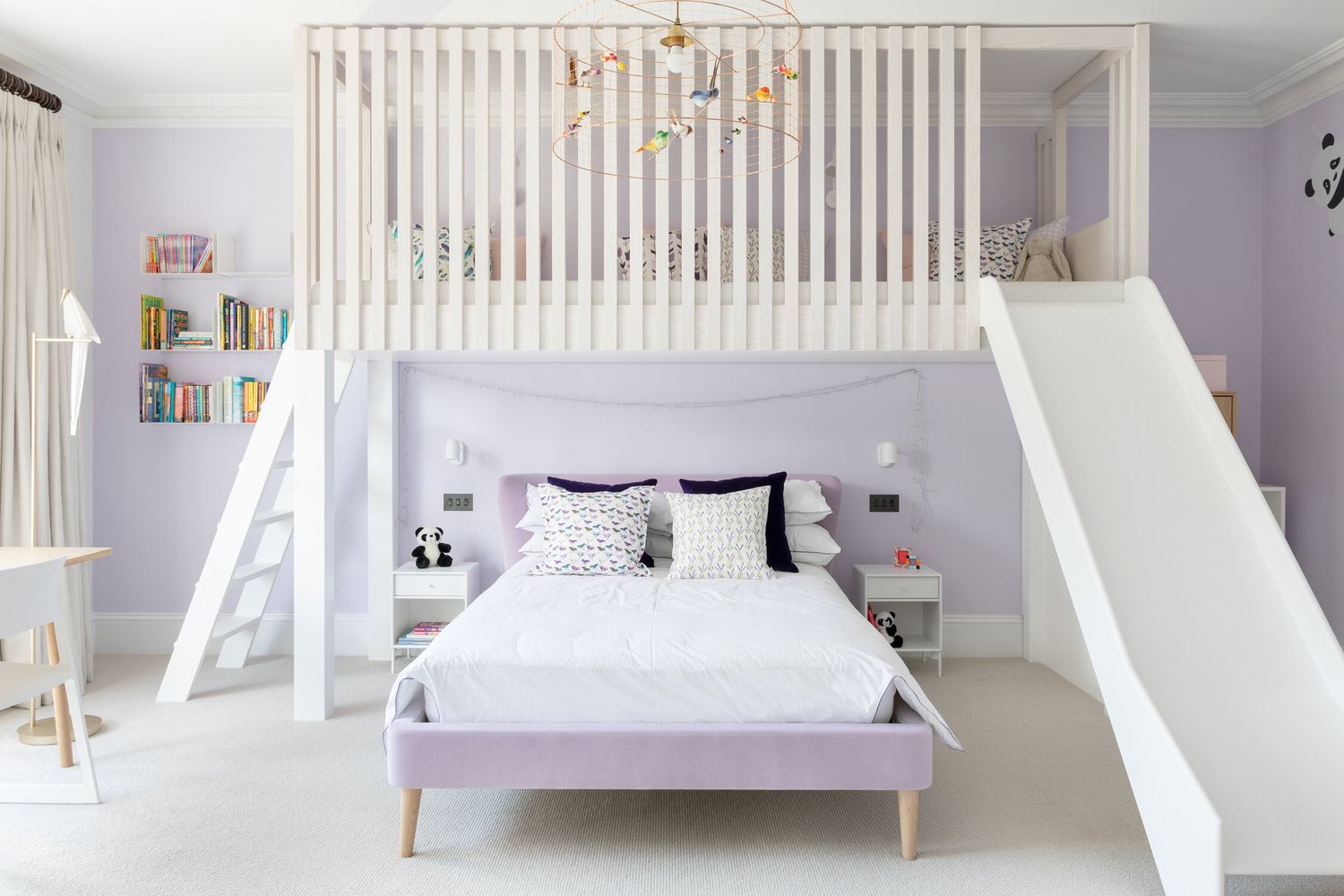 Plush Pink Accent Chair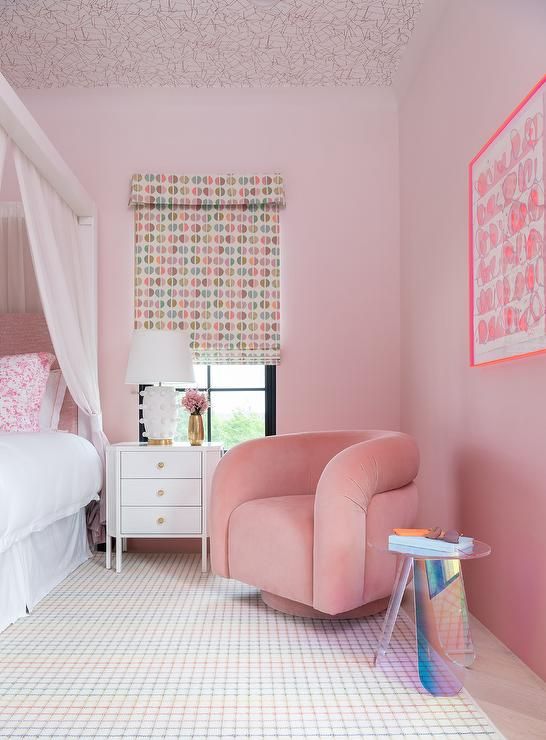 Rock Climbing Wall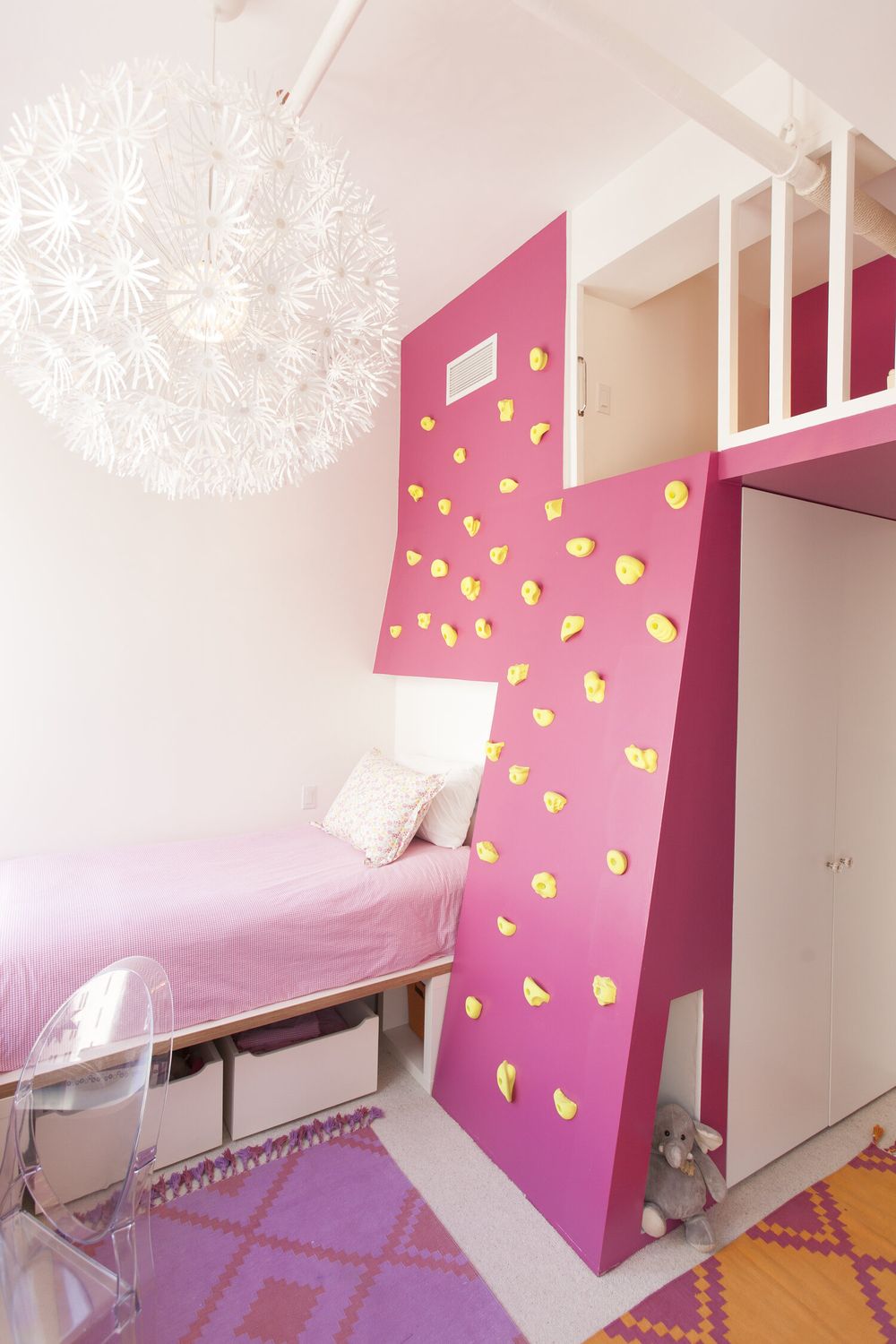 Indoor Ceiling Swing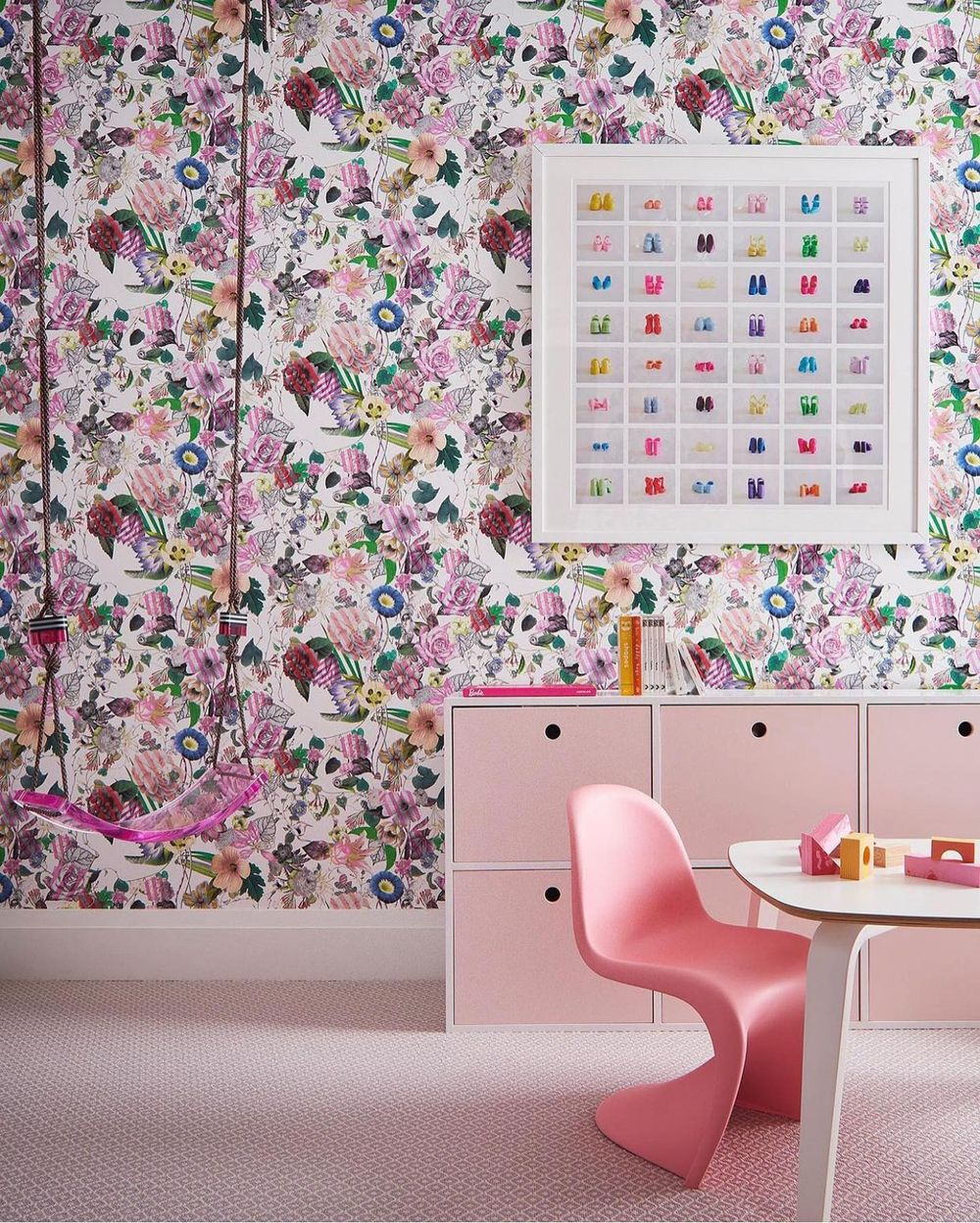 White Swan Wall Mural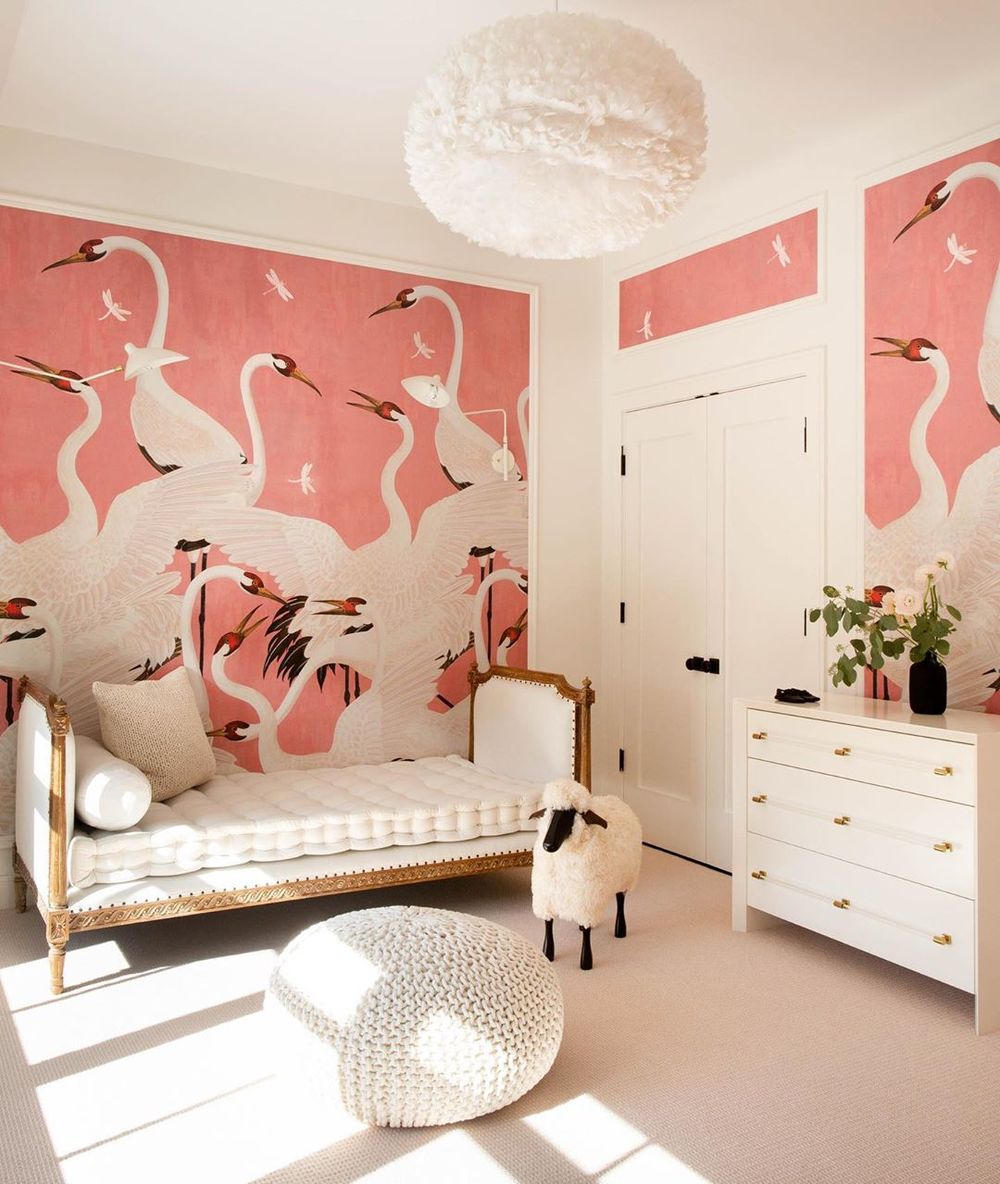 Cottage Style Bedroom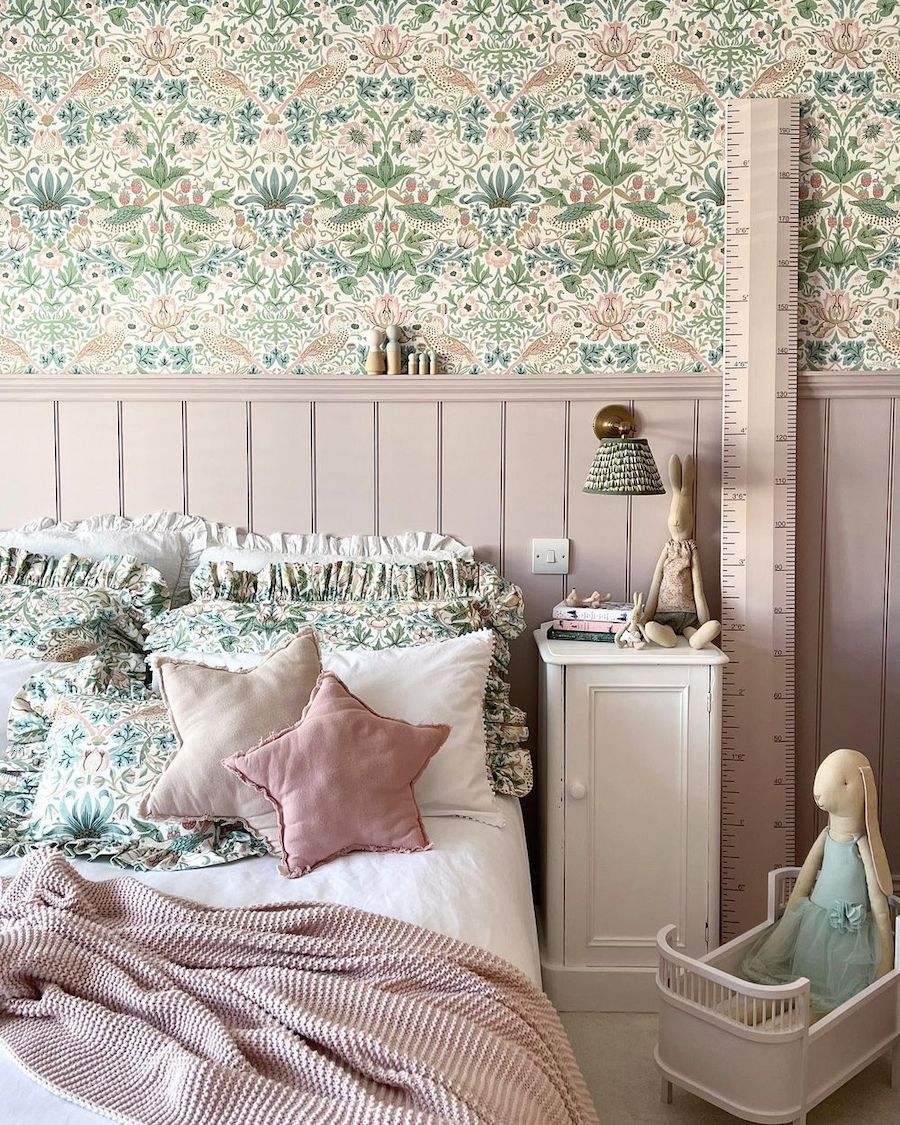 Sophisticated Bedroom Window Seat with Bench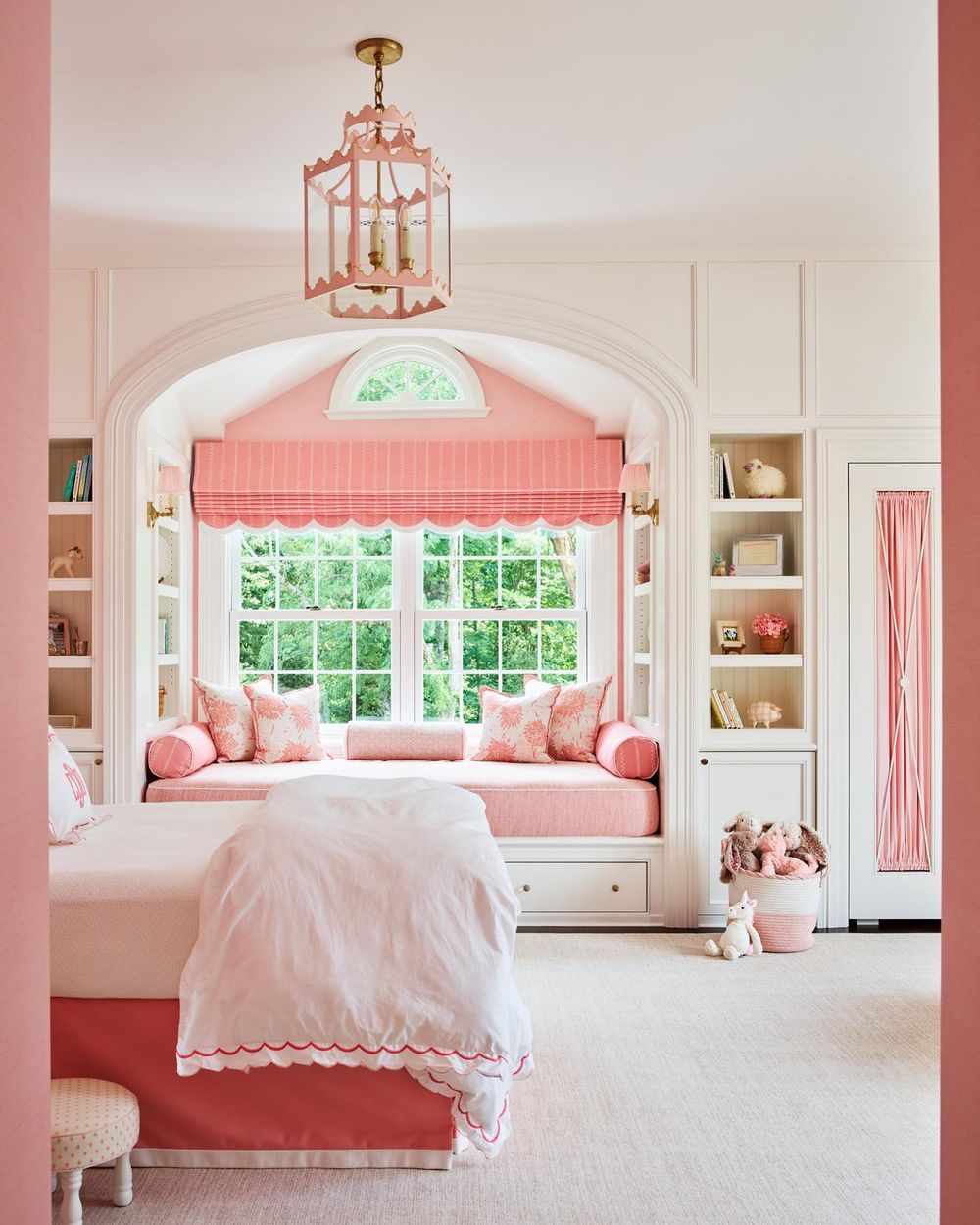 Pink Cloud lighting fixtures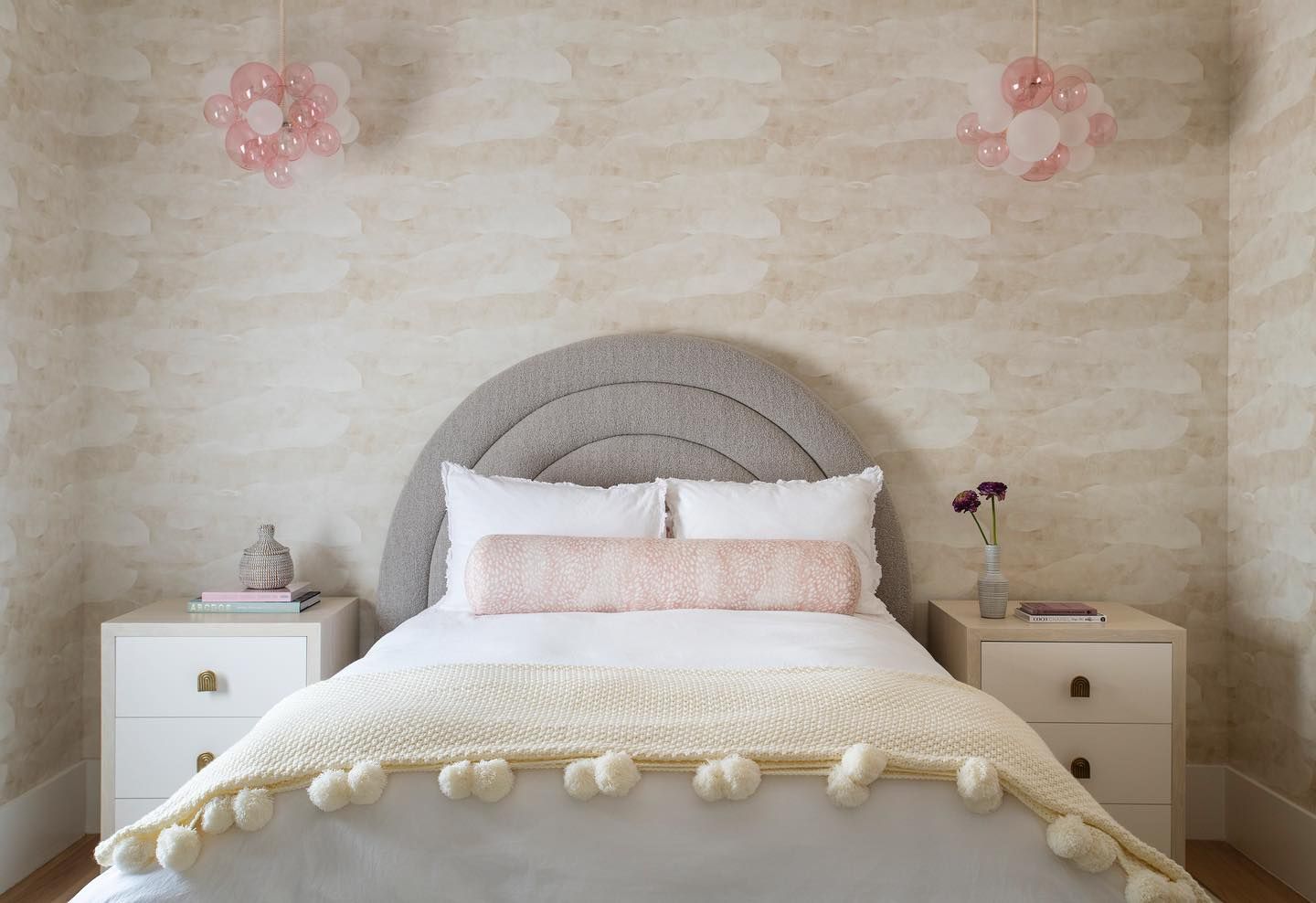 Double Beds with Cherry Blossom Wallpaper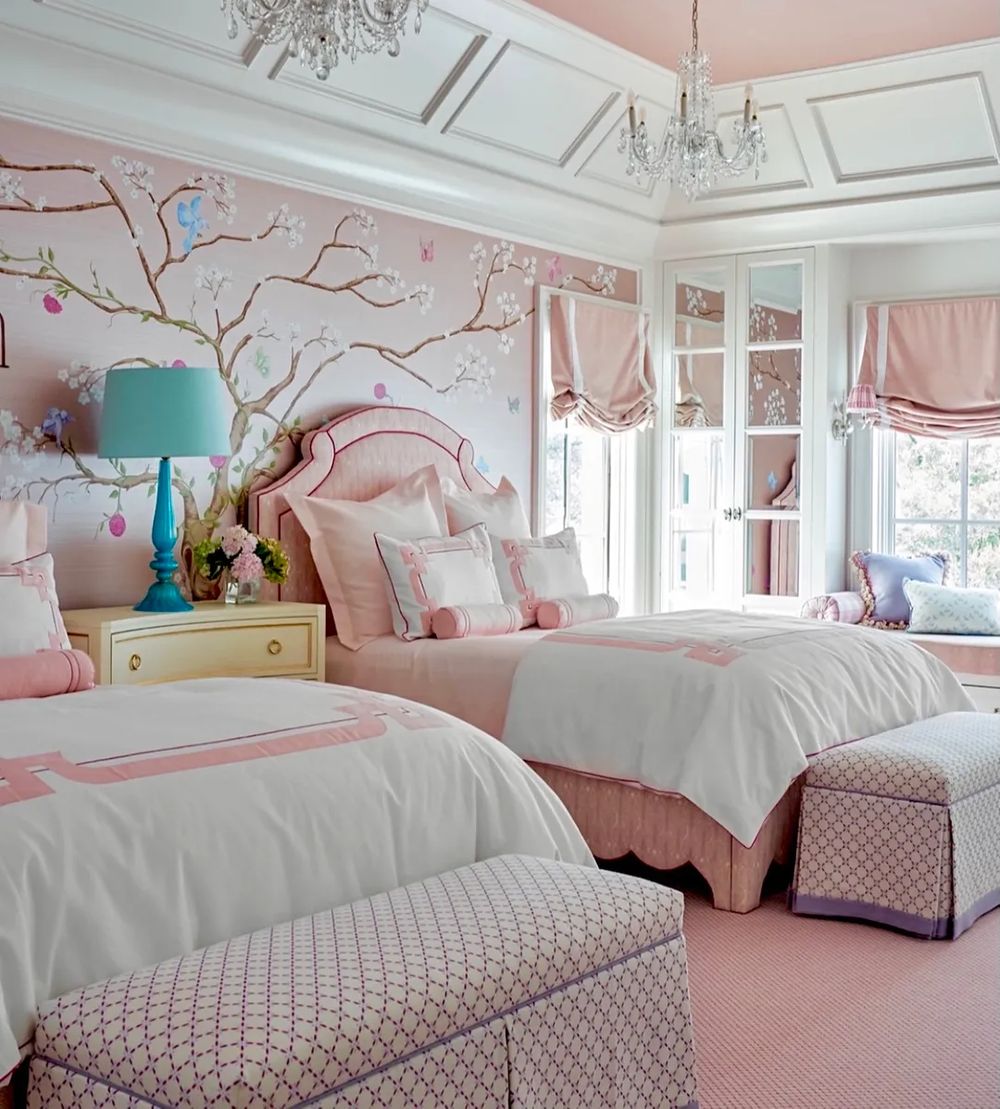 Lavender Theme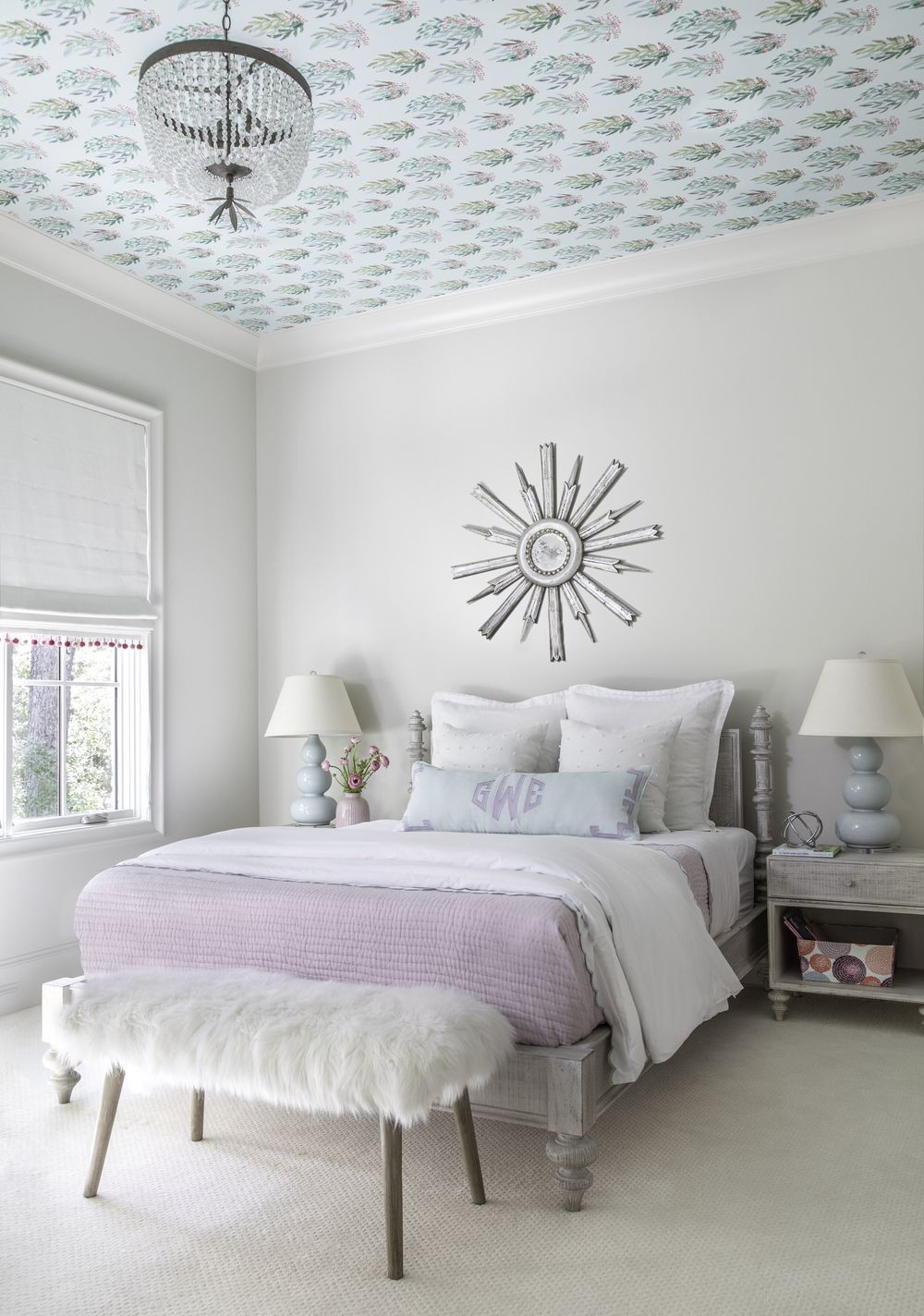 Hot air balloon canopy bed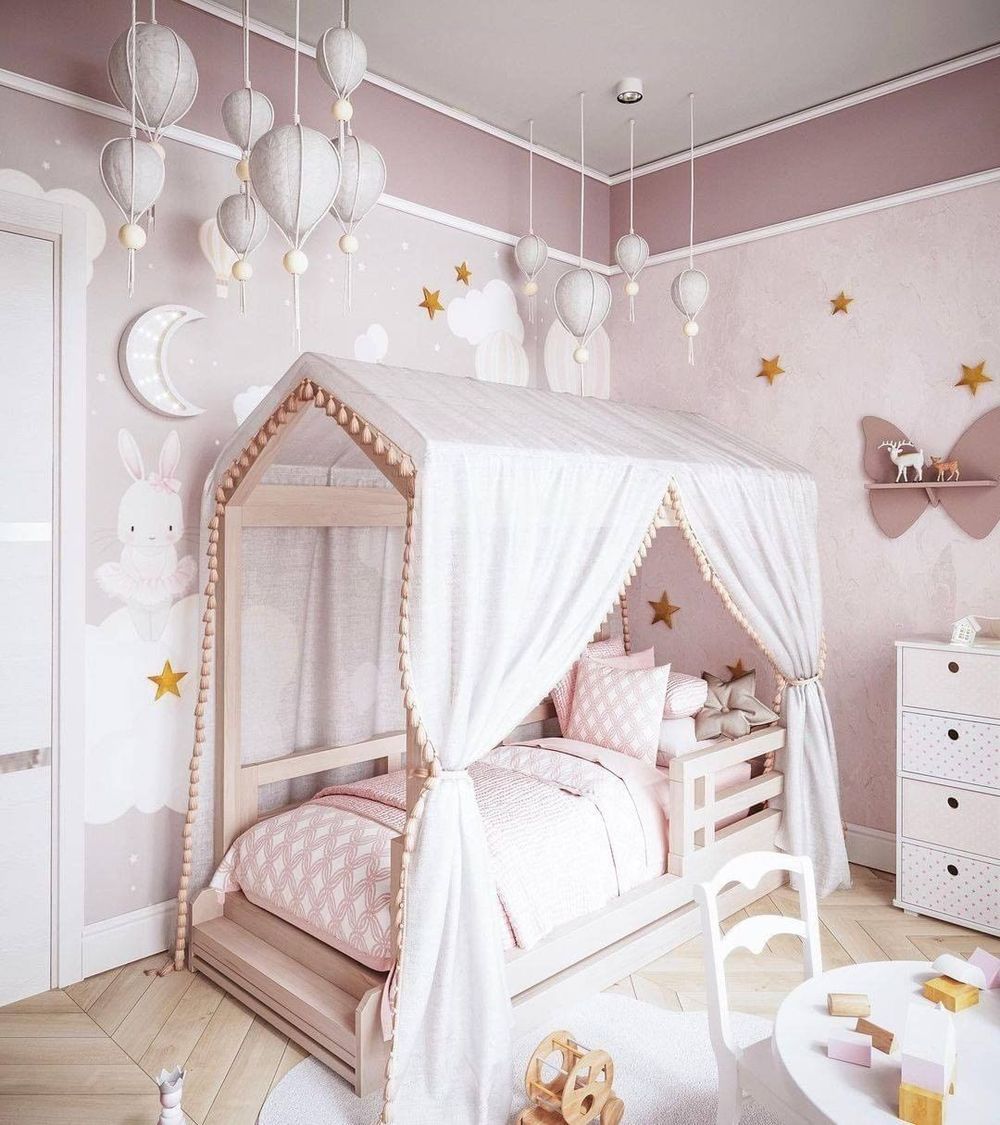 Lofted Playhouse Bed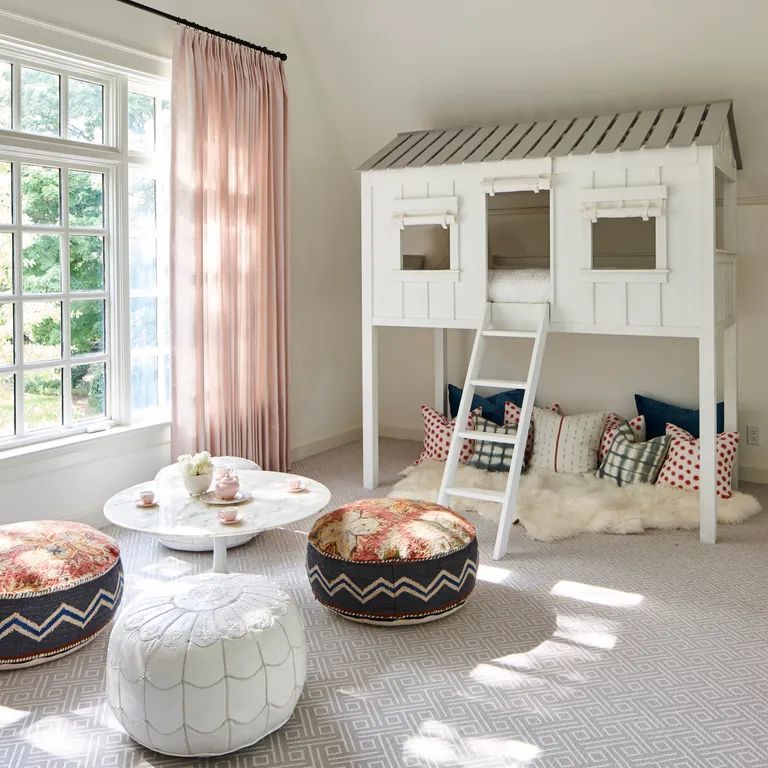 Floral wallpaper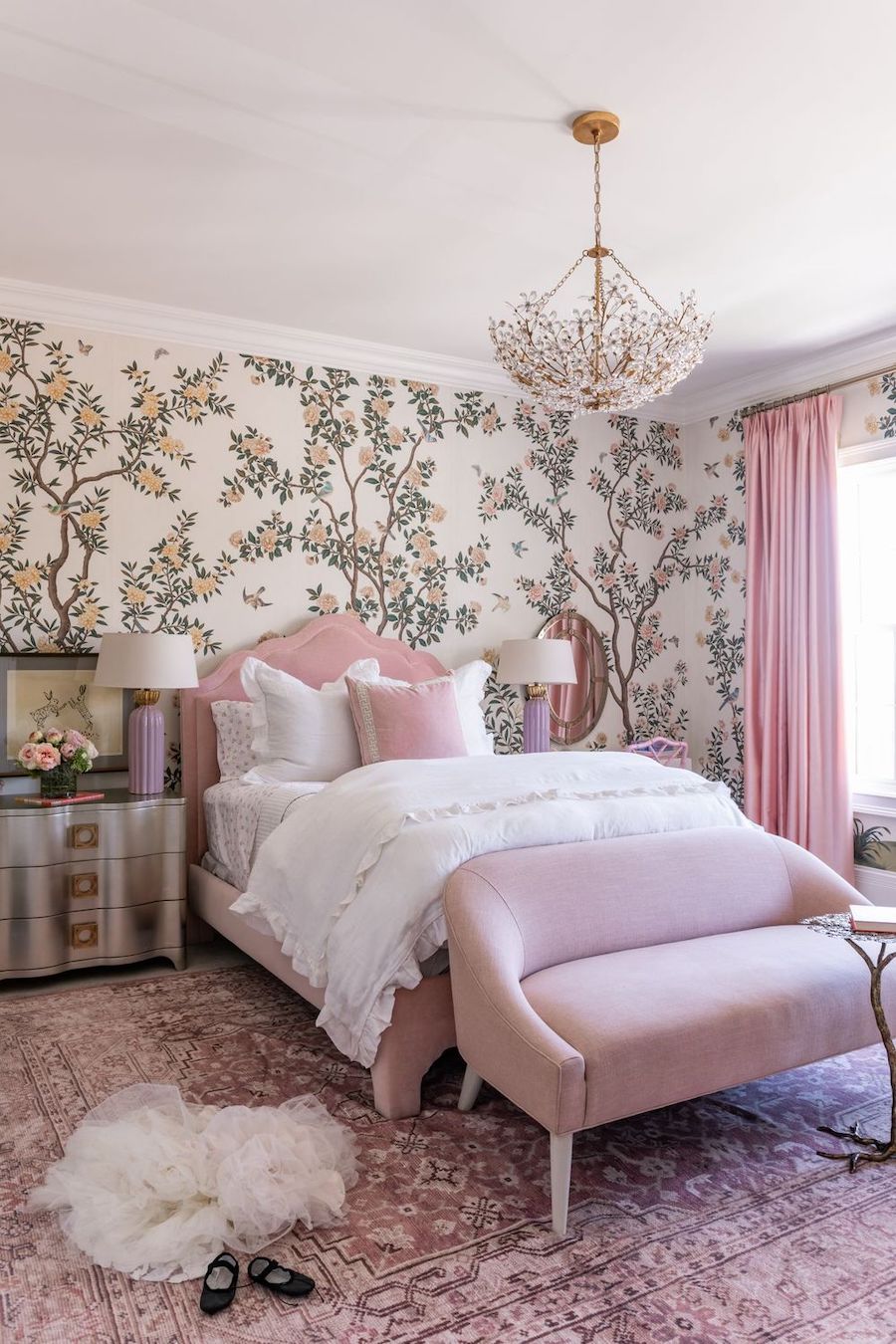 Dusty rose paint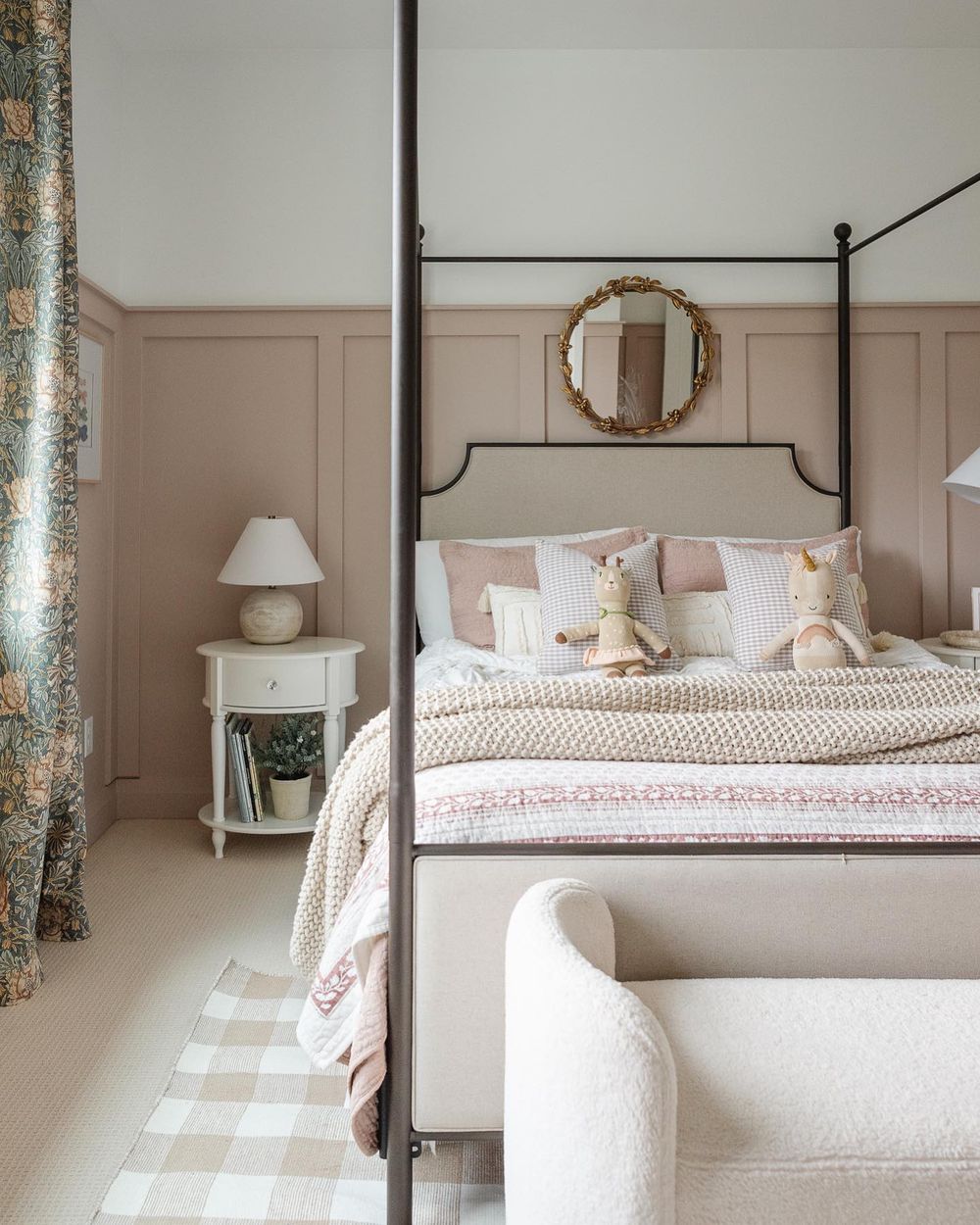 FAQ
Here are some common girls' bedroom decor questions.
What should a girl have in her bedroom?
There's no one-size-fits-all answer to this question, as every girl's bedroom should be tailored to her specific interests and needs. However, some essential elements for a girls' bedroom include a comfortable bed, plenty of storage, and soothing colors.
How do you style a girls' room?
Some girls' bedrooms are styled with a specific theme in mind, while others are more eclectic. Whichever approach you take, be sure to incorporate personal touches and elements that reflect your daughter's personality.
How do you style a teenage girl's bedroom?
Teenage girls' bedrooms should be both stylish and functional. Incorporate elements that support her studies, such as a desk and an comfortable chair. For a touch of fun, add some colorful accessories or funky artwork. Most of all, a teenage girls bedroom should reflect her interests and personality!