With spring fast approaching, it's a great time to start thinking about updating your bathroom – one of the easiest rooms in the house to update! It's a small space so you can be more daring when it comes to bold interior spaces knowing it's not a place where you're spending a ton of time. After combing through Pinterest, here are fourteen of the most inspiring ways we've found to update your bathroom.
1. Add a glamorous chandelier
This chandelier really makes the room in my opinion. It's perfectly framed by the white curtains and adds a touch of glamor to this space.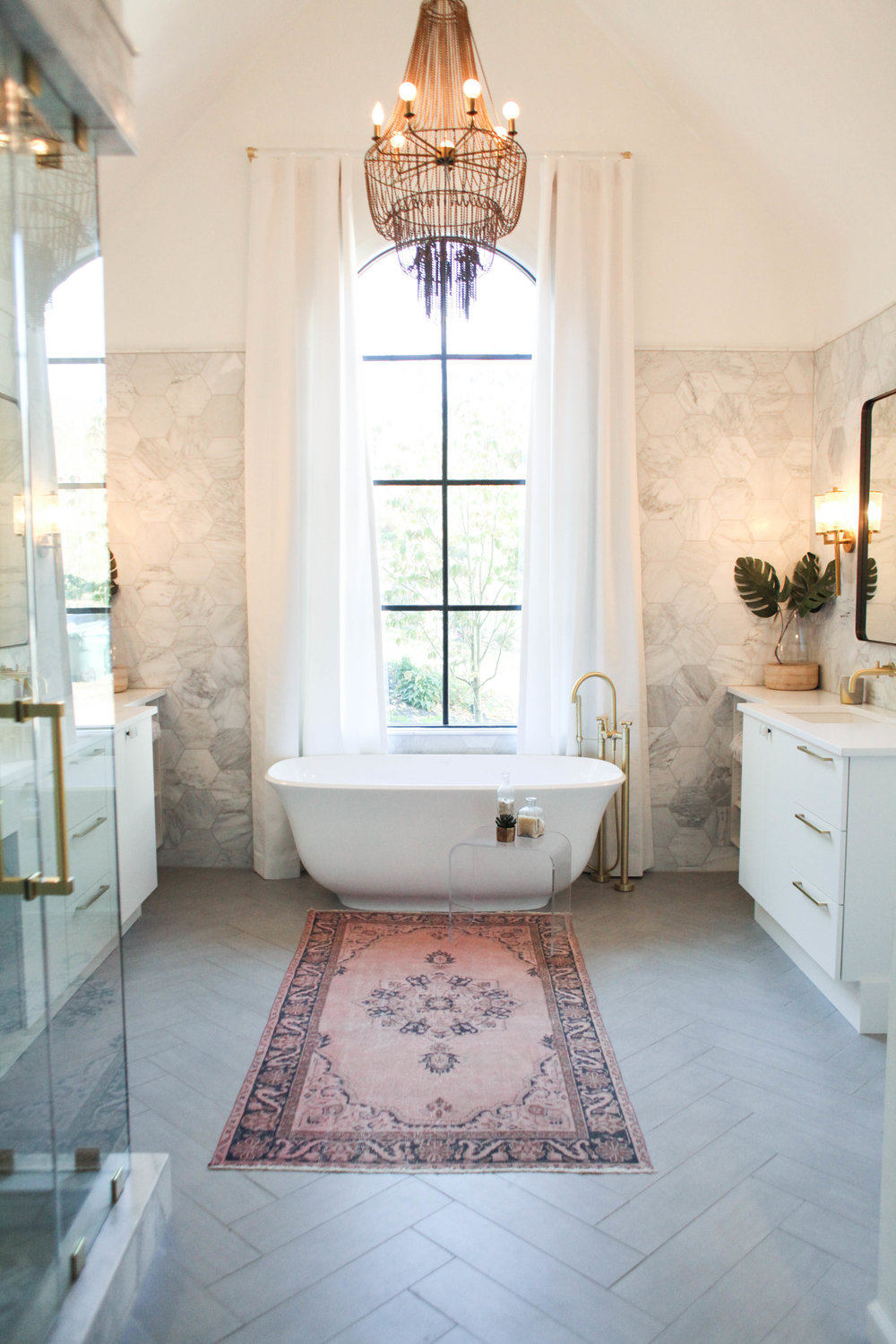 Redo Home and Design
2. Use black and white floor tiling
In an otherwise minimal bathroom, this black and white tiling adds some much-needed character to this space.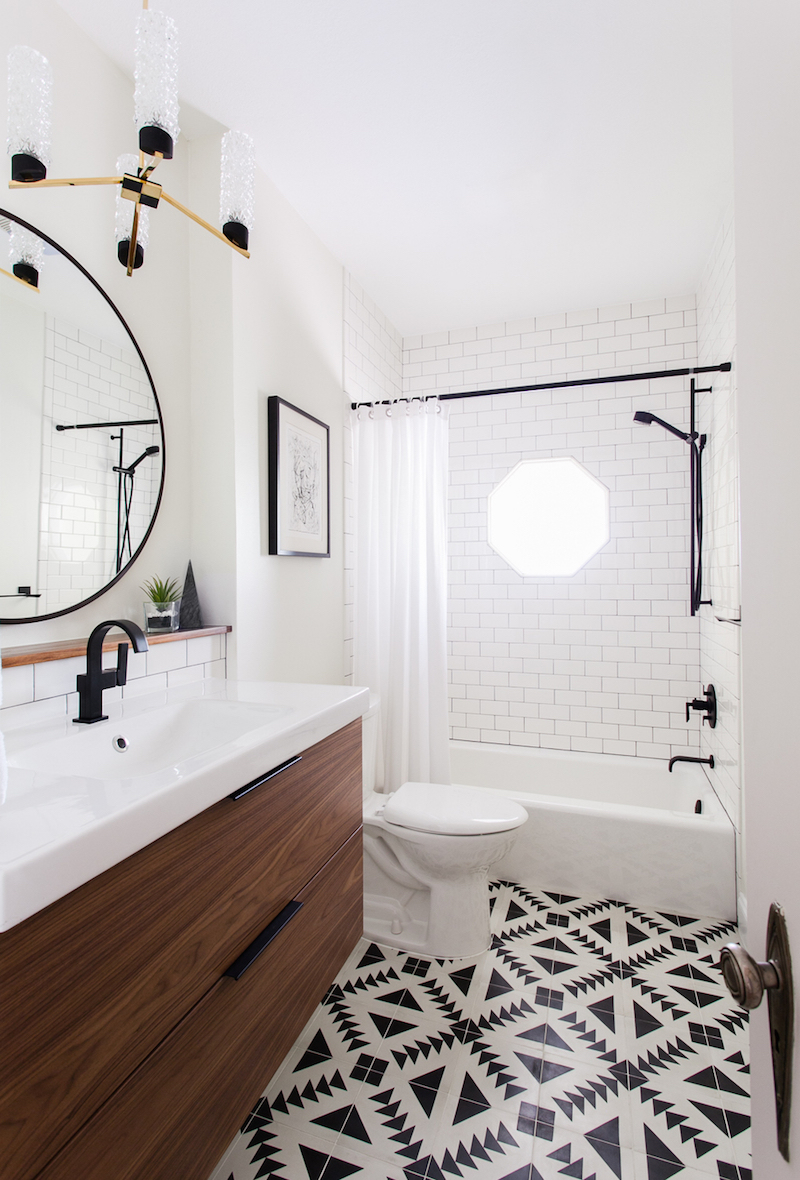 Maggie Stephens Interiors
3. Add bold patterned wallpaper
Wallpaper is one of the easiest ways to update your bathroom. Go for a patterned paper to make the boldest change.
Little green notebook
4. Install hardwood floors in the bathroom
People have a tendency to either cover up bathroom floors with a rug, or put down hard tiles. I love that this floor remains naturally exposed.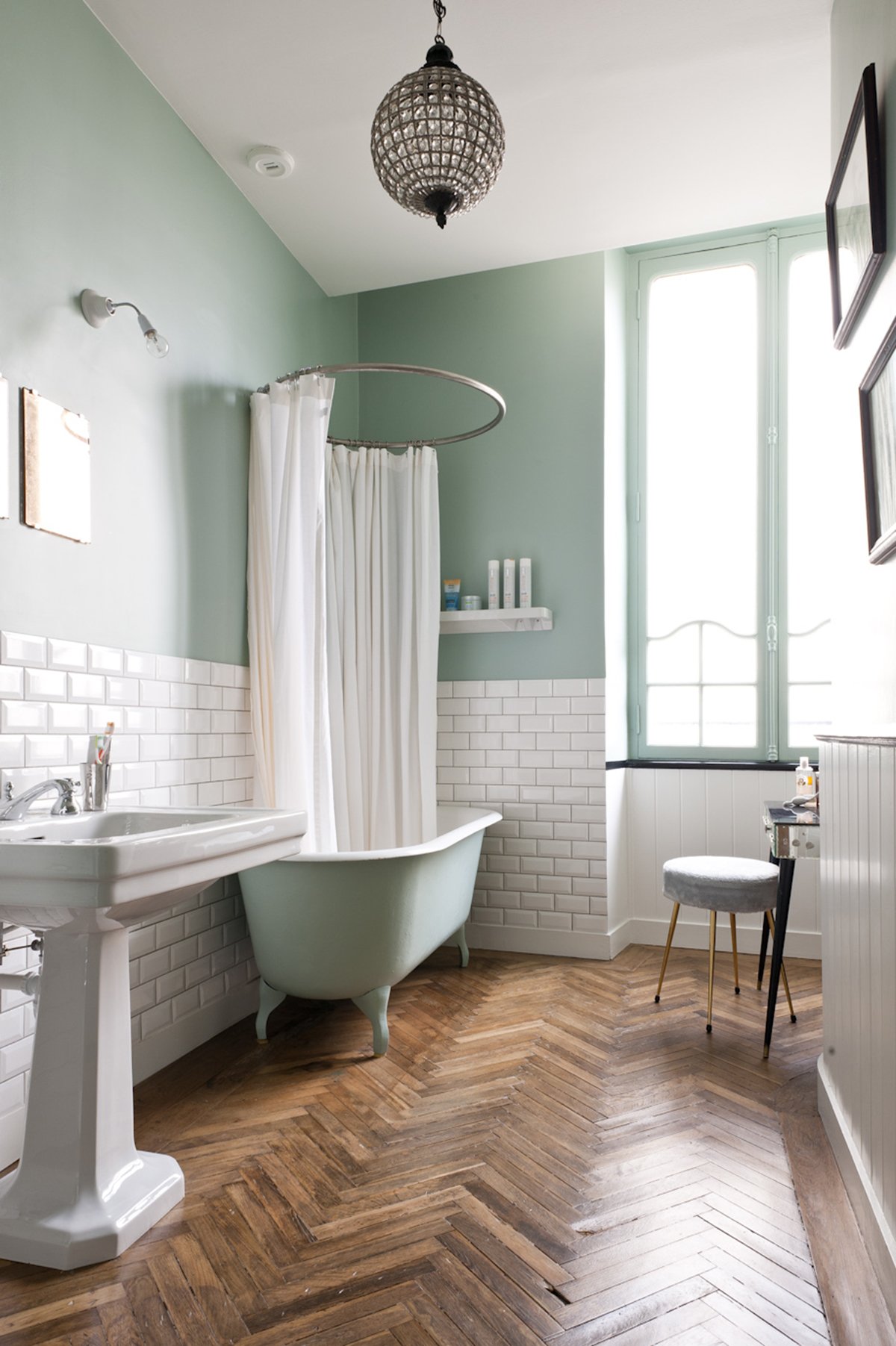 Unknown
5. Add an oriental rug
Tired of those terrycloth rugs everyone puts in their bathroom? Us too! Try a dark and contrasting oriental one.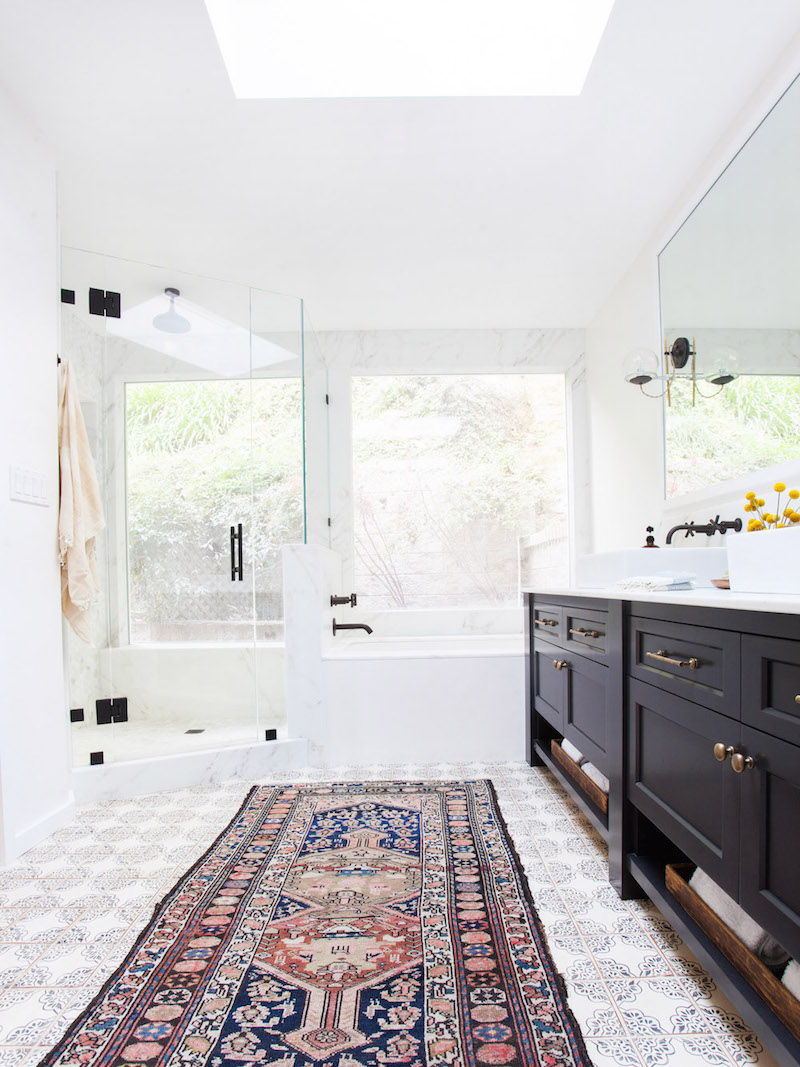 Amber Interiors
6. Use black grout with your white subway tiling
Black grout is really having a moment. Instead of going with a boring white grout, use a striking dark one!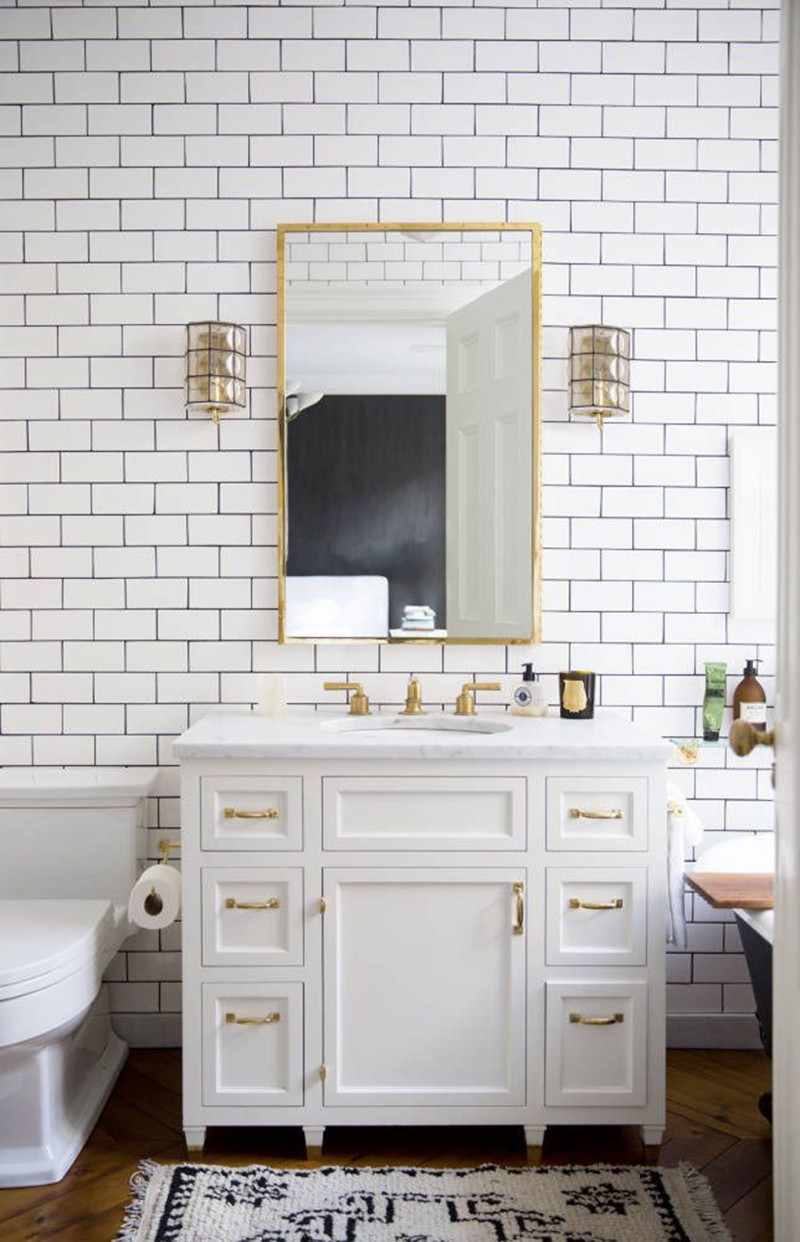 Unknown
7. Try a pink half-tone wall
Half-tone walls are really popular in bathrooms these days. They're a great way to inject some color into a bathroom without completely changing the look!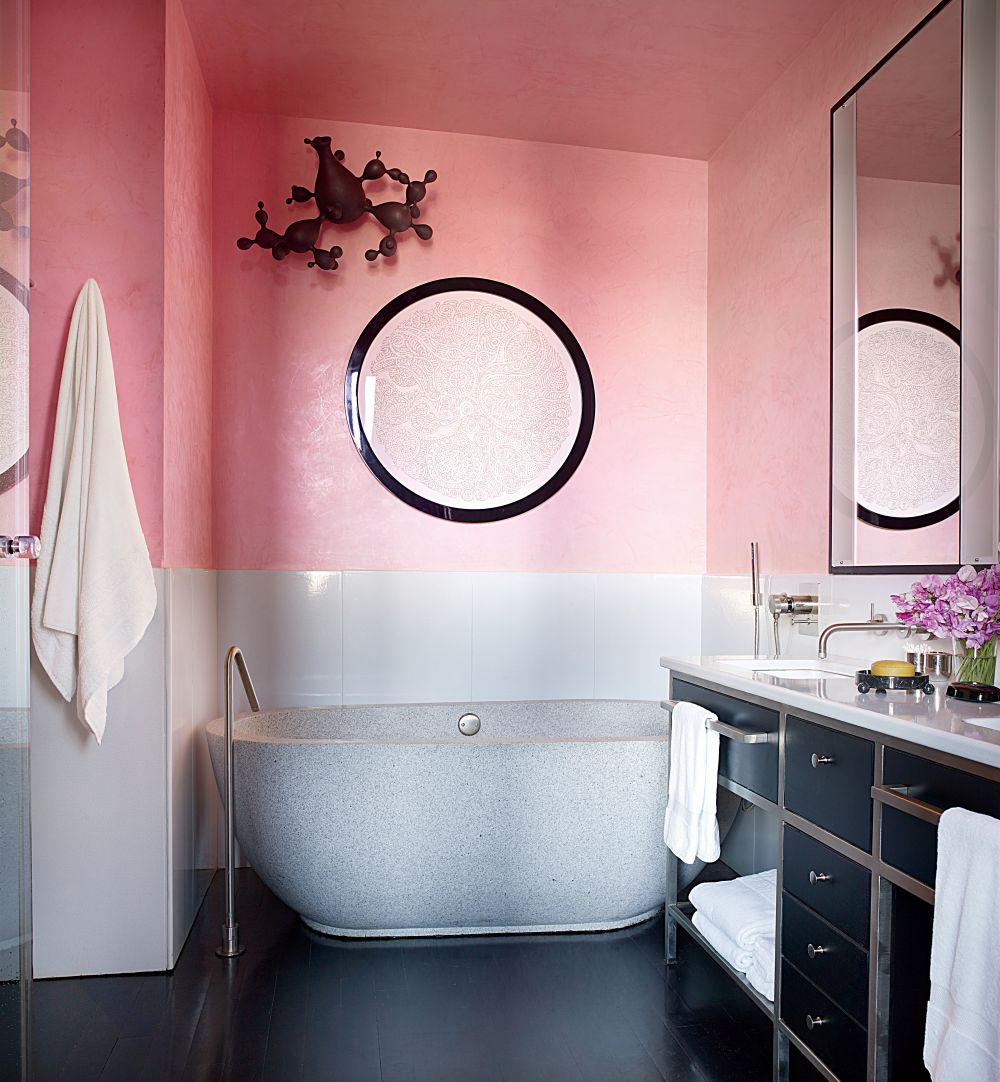 Architectural Digest
8. Paint your vanity turquoise
In an all-white bathroom, a colorful vanity is an easy update. This soft turquoise vanity nicely blends into this white marble space.
Artisan signature homes
9. Try a grey-tiled accent wall
Accent walls look great in bathrooms, especially when they serve as a backdrop for a free standing bathtub! Because this wall has a large window, the accent wall is actually very subtle.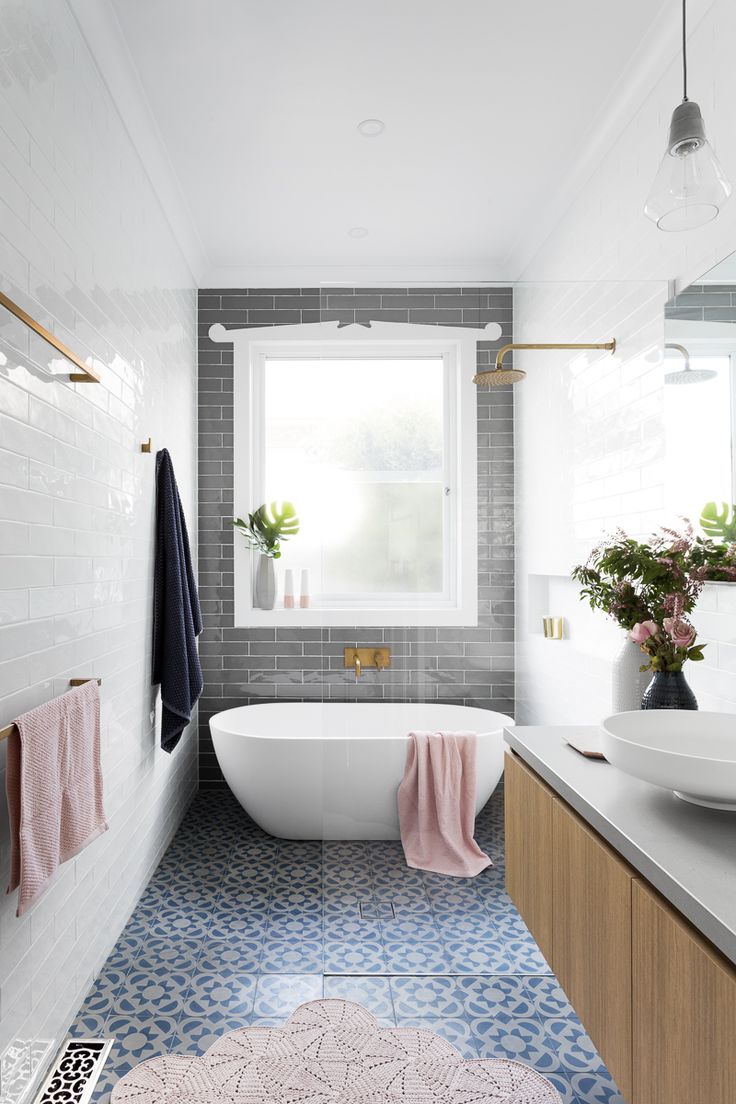 @tara_fidanian
10. Go for monochrome decor!
Bathrooms are the perfect place for a monochrome interior because they are so small that it doesn't feel too overwhelming to use one color.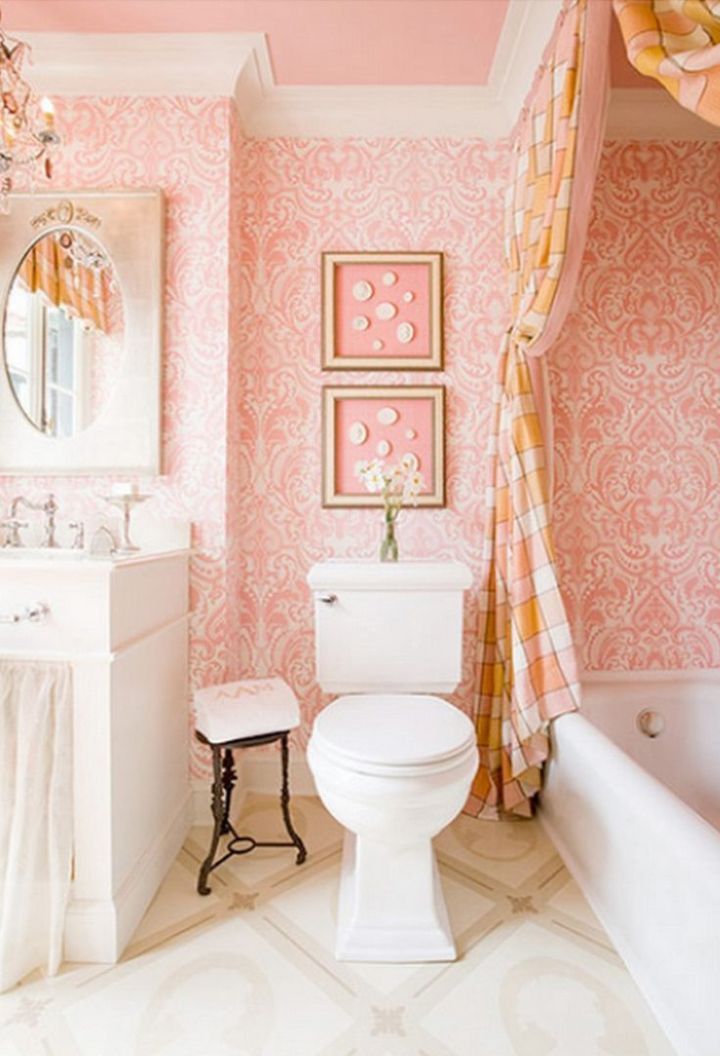 Unknown
11. Install marble flooring
What's more beautiful than marble flooring in a clean bathroom?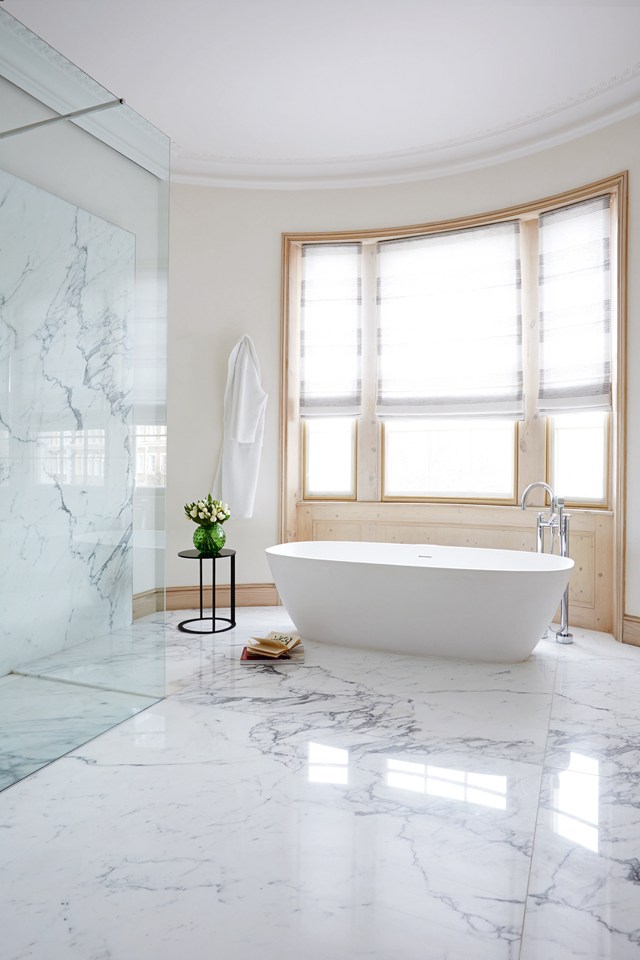 Unknown
12. Try a vintage wood vanity
Another non-traditional bathroom decor pick: a vintage-style console table serving as a bathroom vanity.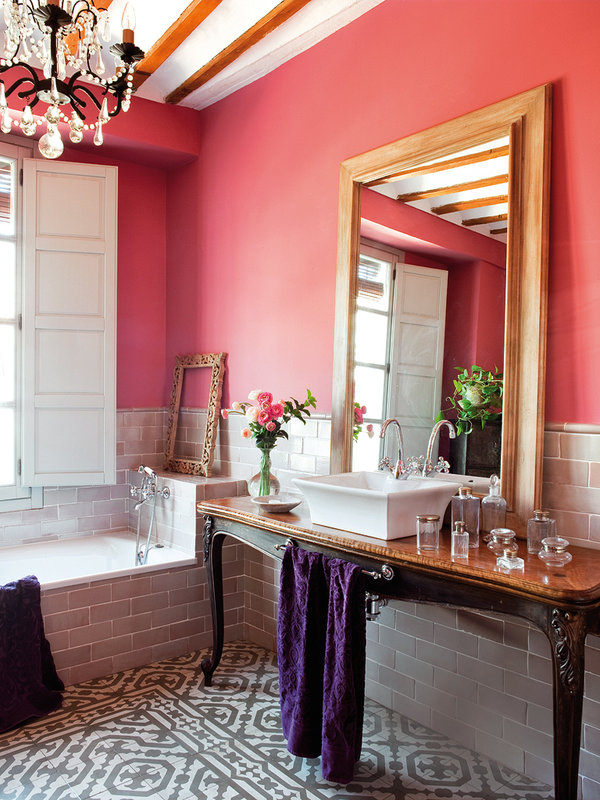 Nuevo Estilo
13. Install a marble bathtub
Installing a fully marble bathroom isn't super affordable, so try choosing a section of your bathroom to incorporate this gorgeous surface.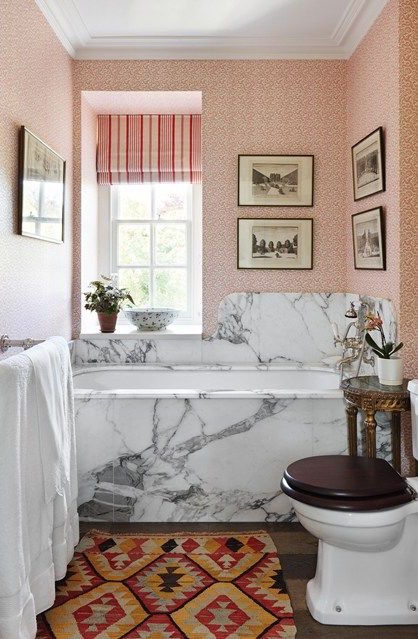 Unknown
14. Add a colorful stool
One of the easiest ways to inject some color into a boring white bathroom is to add a brightly colored stool!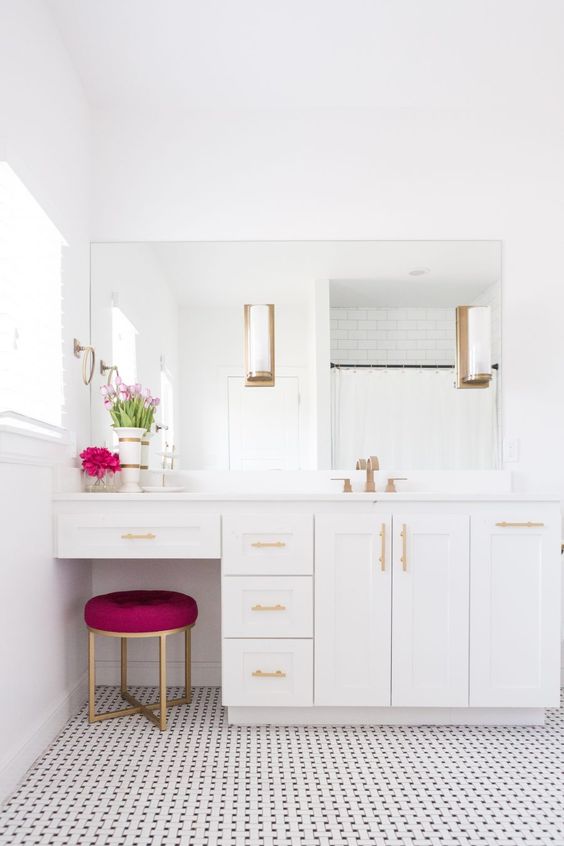 Unknown
What's your favorite bathroom update?