When it comes to decorating your bathroom, choosing the right bathroom vanity can make all the difference. The vanity is often the focal point and helps set the tone for the whole space.
While single vanities have their purpose, today I want to convince you that two is better than one by sharing some of my favorite double bathroom vanity ideas. With the right design, a double vanity can add storage, functionality, and style to your bathroom.
A double vanity allows two people to get ready at the same time in the mornings and gives you his and hers sinks. You'll have plenty of countertop space for beauty products and other items.
I'll walk through different configurations, materials, and styles to inspire your next vanity purchase or remodel. From modern to traditional, these double vanity ideas are sure to jumpstart your bathroom creativity. Let's dive in!
Vintage Style Double Vanity
Here's an example of a gorgeous custom vintage-style double vanity with a porcelain double sink. A vintage-style double vanity can add timeless elegance to your bathroom remodel. Antique finishes, ornate hardware, and classic cabinetry designs are common features that capture a nostalgic aesthetic.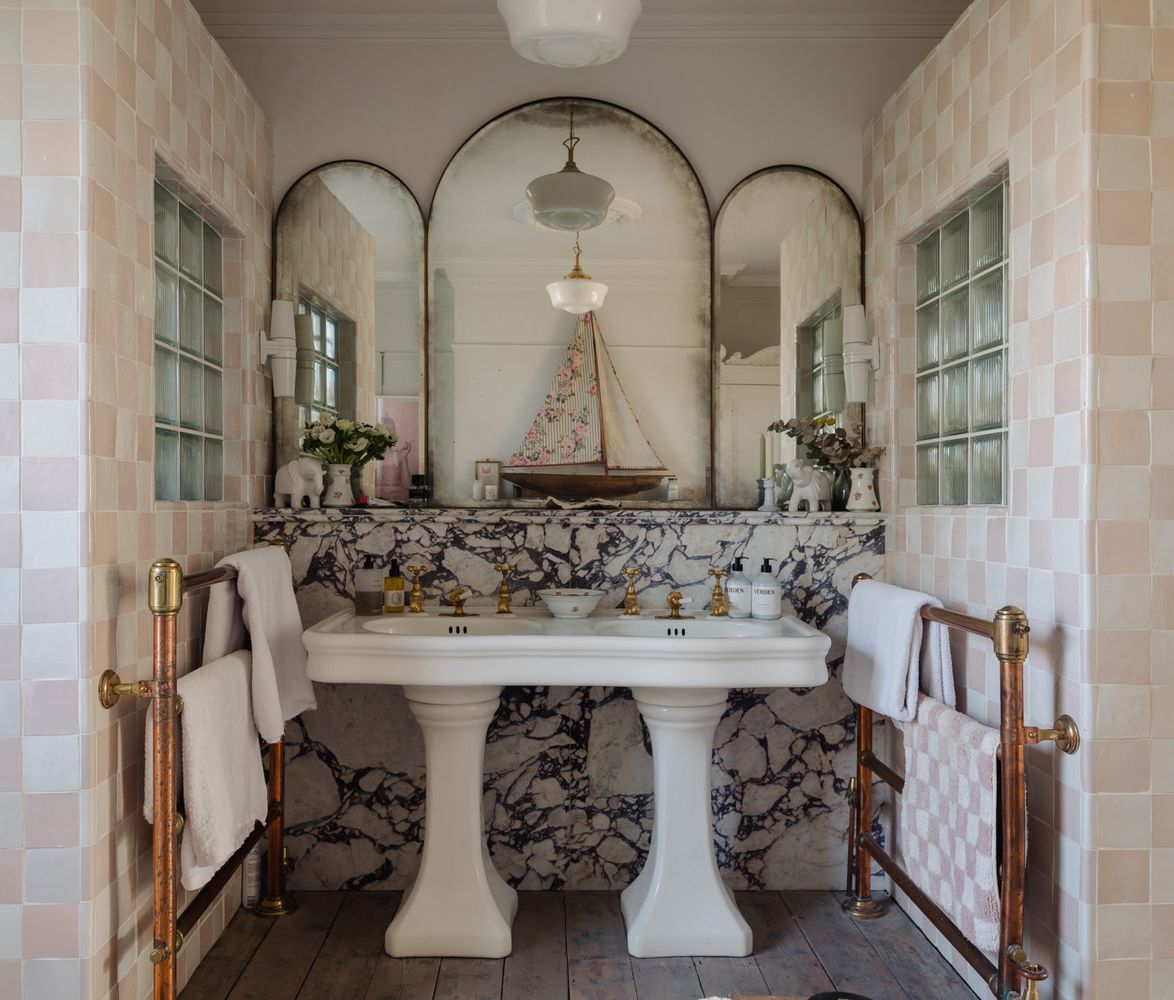 Double Bathroom Vanity with Drawers
Opting for a double vanity with drawers can significantly enhance your storage capabilities. Drawers are more organized than open shelves and can be easier to access, making them a practical choice for daily use.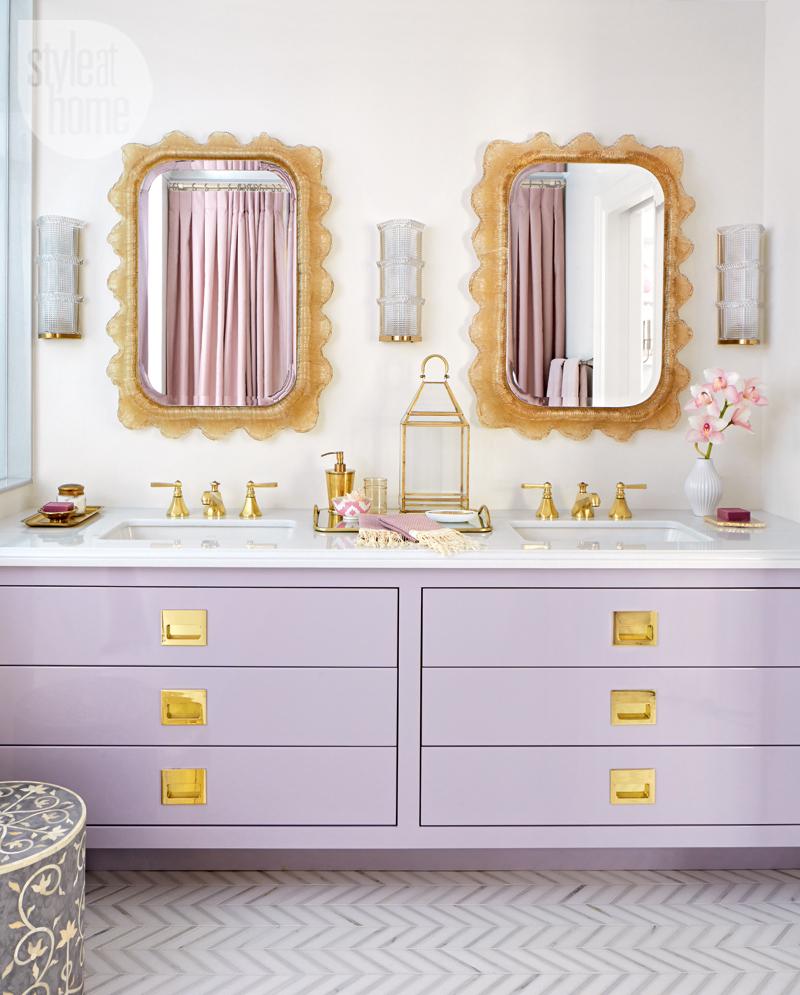 Built-in Double Bathroom Vanity Example
A built-in double vanity is integrated into the bathroom structure and often spans from wall to wall. This design offers a seamless look and maximizes countertop and storage space, making it suitable for larger bathrooms.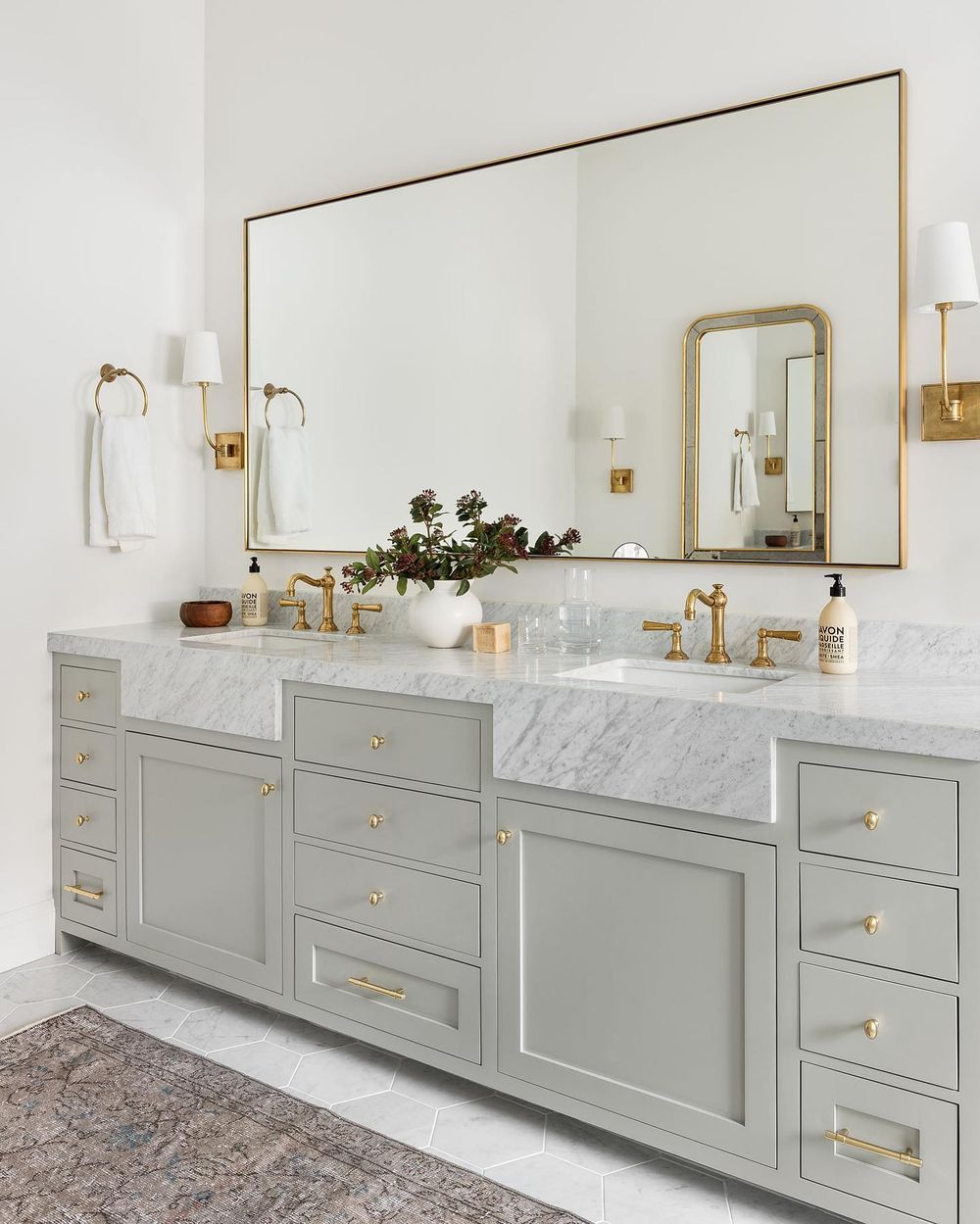 Modern Double Bathroom Vanity
For a contemporary touch, a modern double vanity often features clean lines, minimalist design, and innovative use of materials like glass or metal. The sleek aesthetic can make your bathroom feel more open and airy.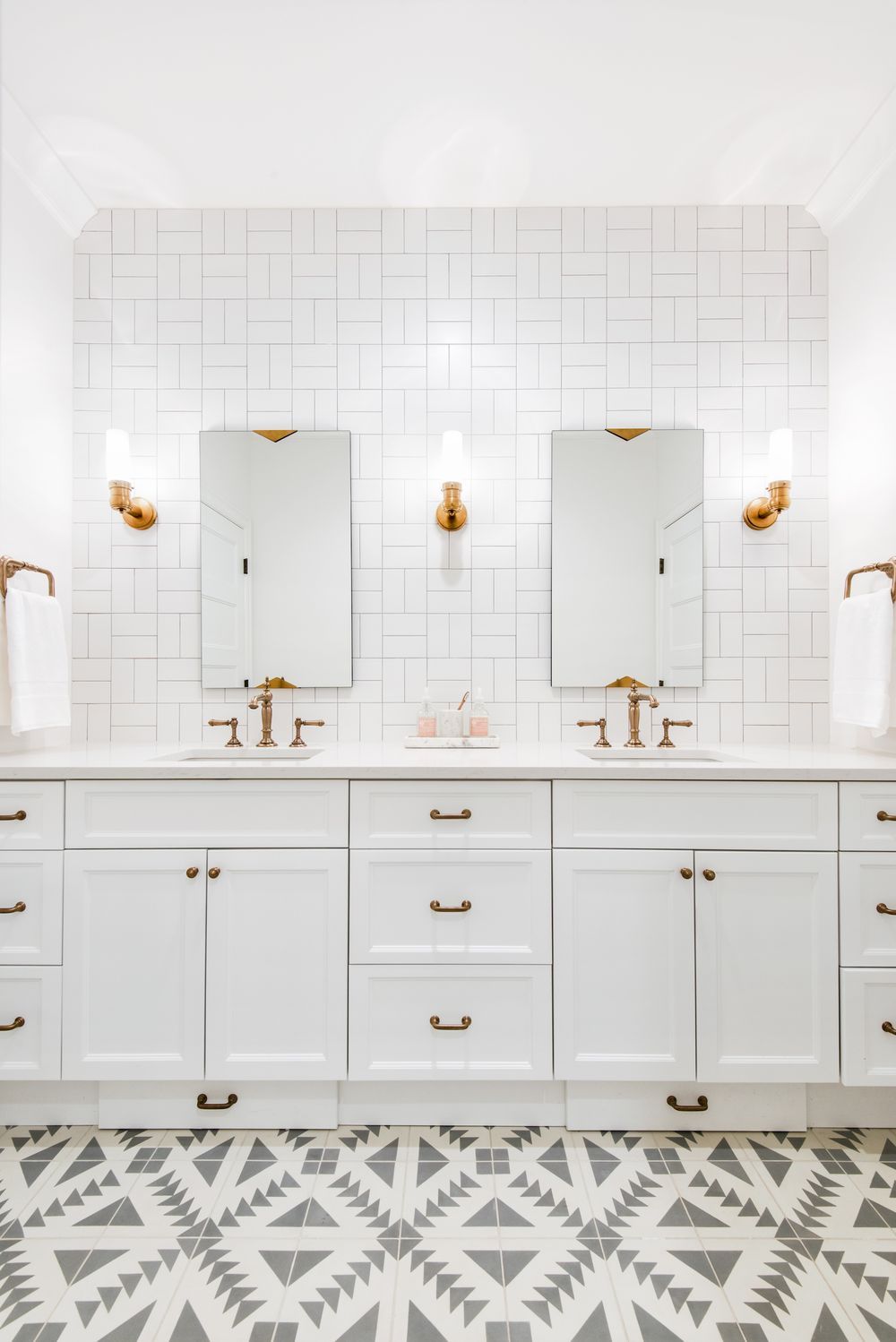 Separated Twin Bathroom Vanities
Separated twin vanities offer each user their own independent space, often with a gap between the two units or even placing them on opposite walls. This layout provides more personal space while still maintaining the benefits of a double vanity.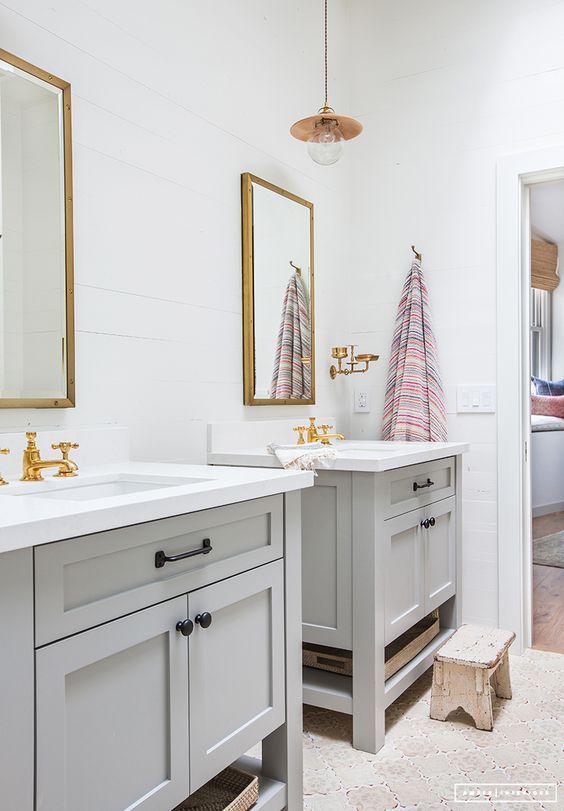 Double Vanity Size Requirements
For a bathroom to comfortably accommodate a double vanity, you'll generally need a space that is at least 60 inches wide. This allows for two 24-inch vanities and provides 12 inches of space between them for ease of movement and cleaning. Depth is also a consideration, and you'll need at least 21 inches for each vanity to fit comfortably, not including any additional clearance for walking space.
However, the ideal size can vary depending on the layout of the bathroom. If your bathroom is smaller but you still wish to install a double vanity, consider custom sizes or wall-mounted options to save space.
Putting Two Vanities Together
Can you just put two bathroom vanities together? Placing two bathroom vanities side by side is a design strategy that can be both practical and stylish. This arrangement is particularly useful in master bathrooms, where two people often need to use the space simultaneously. A dual vanity setup eliminates the need for taking turns and provides individual storage for personal items.
To achieve a cohesive look, it's essential to choose vanities that are either identical or complementary in style and size. Make sure to also account for enough space between the two units for cleaning and maintenance.
Consult a professional for proper installation to ensure that plumbing and electrical work meet local building codes!