You'd never know by looking at this home that it was actually in a bustling metropolis like London! From the rustic wooden dining table to the French country toile print wallpaper, the apartment of writer Skye McAlpine (of From My Dining Table) is chock full of country-home interior style. I came across the dining room on Pinterest, and completely fell in love with the soft and peaceful vibe. I never would have guessed the room belonged to a city-dweller! Take a peek at the lovely space below: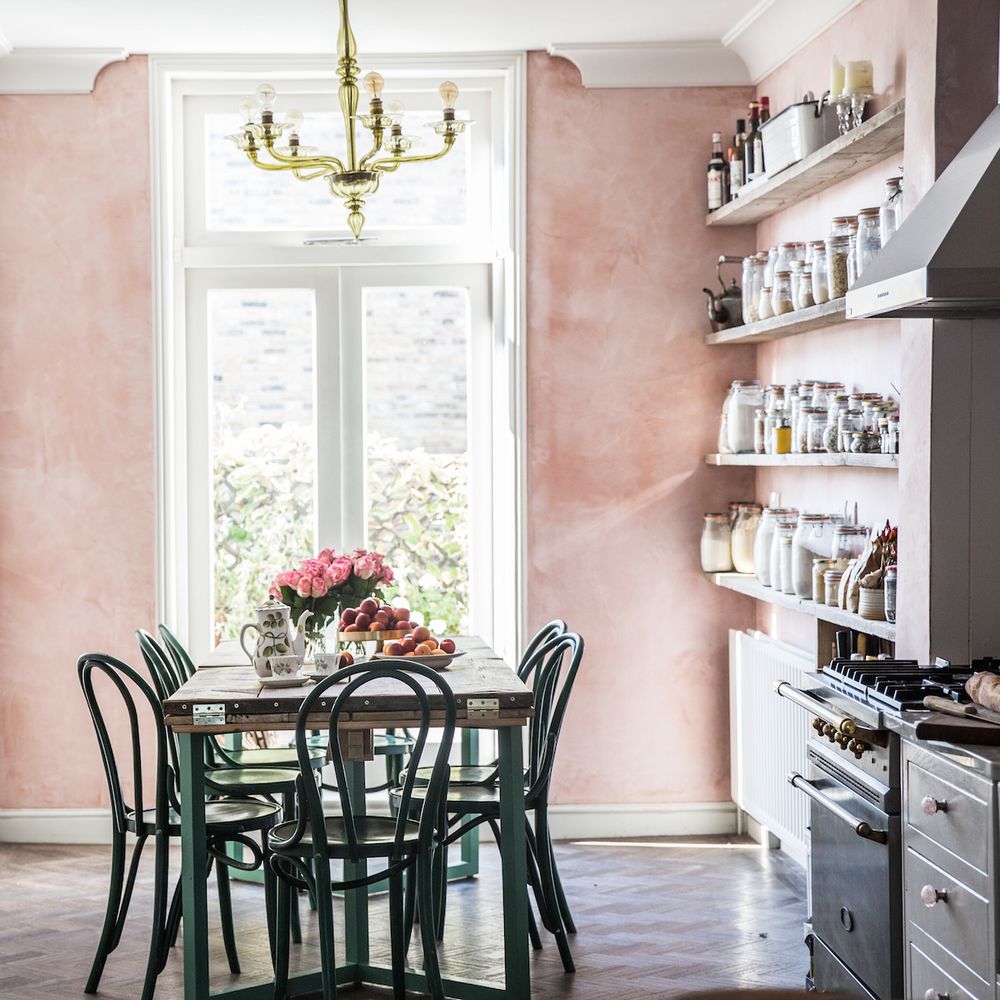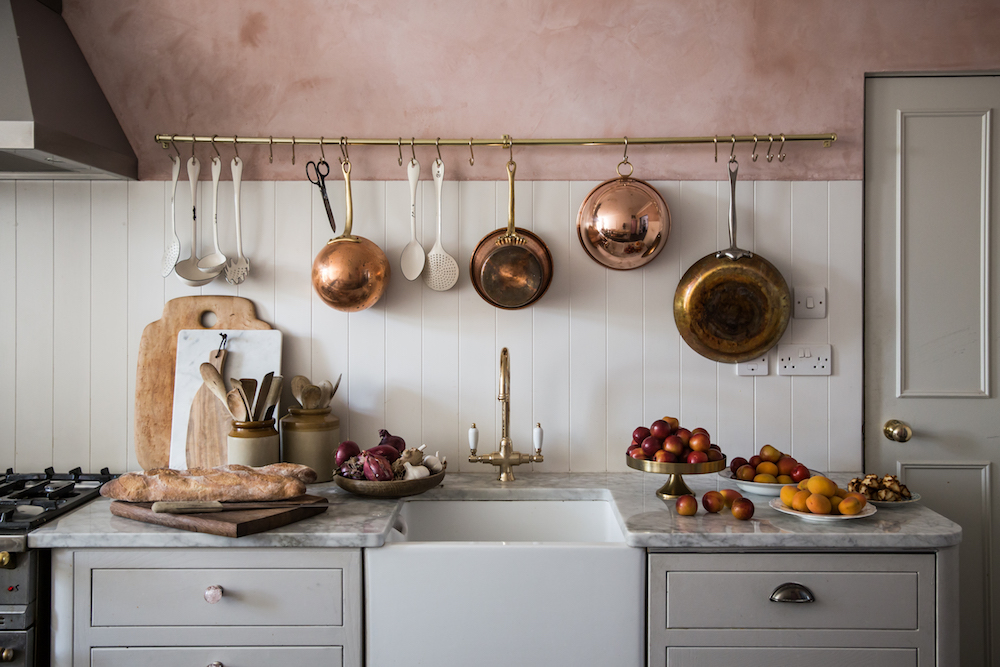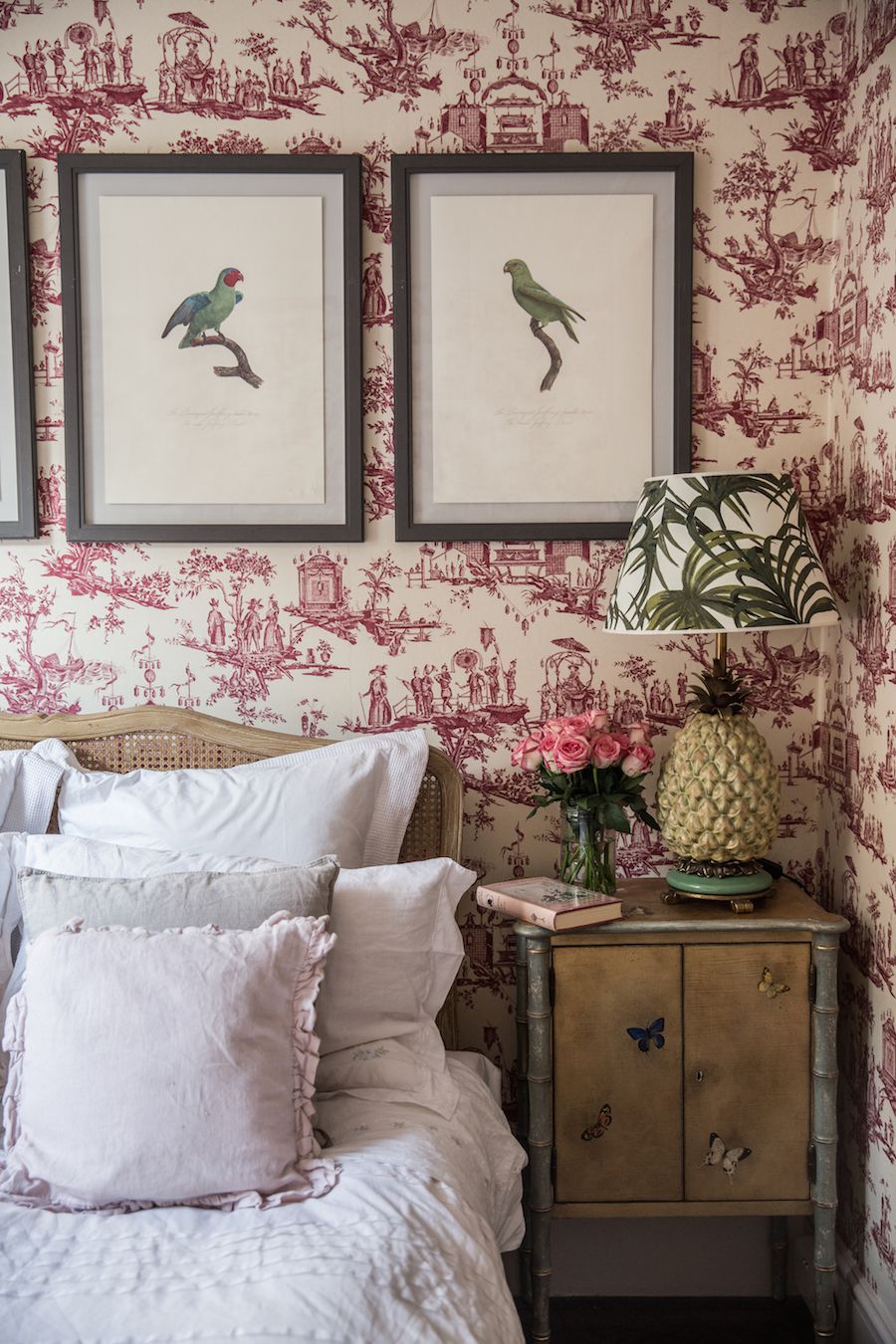 All images via Cup of Jo / Design by Jersey Ice Cream Co
Without a doubt, my favorite room in this apartment is the dining area! I just love that soft blush wall coloring and rustic wooden table. The bentwood dining chairs only add to the magic of the space. Lovely work! Which part is your favorite?