Cottage kitchens are all about creating a cozy, homey space. One way to achieve this is by incorporating lots of natural elements into your kitchen design. Think rustic wood beams, stone fireplace surrounds, and sisal rugs. Another cottage kitchen must-have is plenty of light. Large windows and skylights help to create a bright and airy feel in cottage kitchens.
If you're looking for cottage kitchen decor inspiration, look no further. Here are ten classic cottage kitchen ideas to get you started.
1. Exposed beams and rustic woodwork are cottage home decor staples. If your cottage kitchen doesn't have any exposed beams, consider adding some rustic wood accents like wainscoting or a reclaimed wood kitchen island.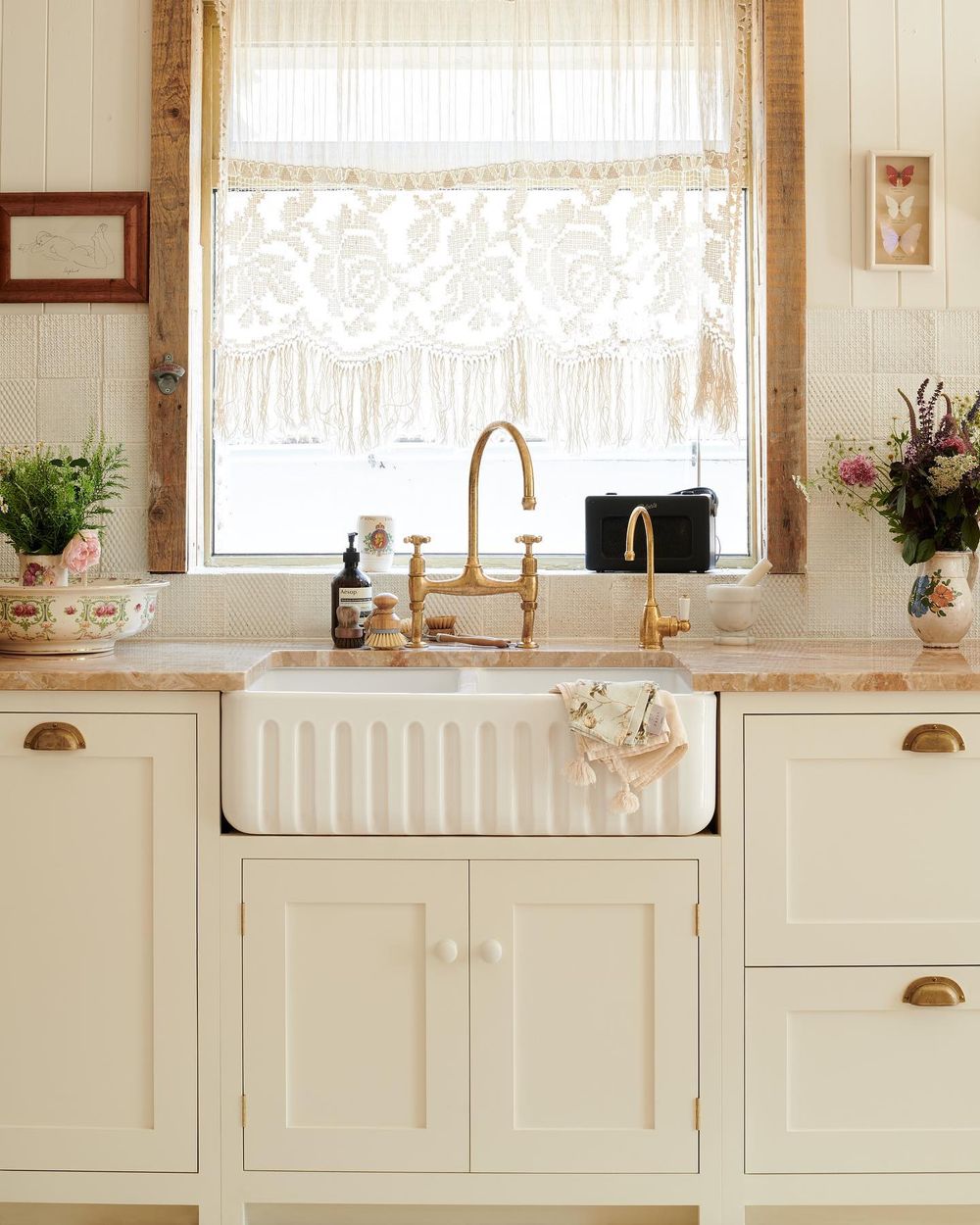 2. A brick or stone fireplace is another common cottage kitchen element. If you don't have a real stone fireplace, you can achieve a similar look with a brick or stone wallpaper or mural.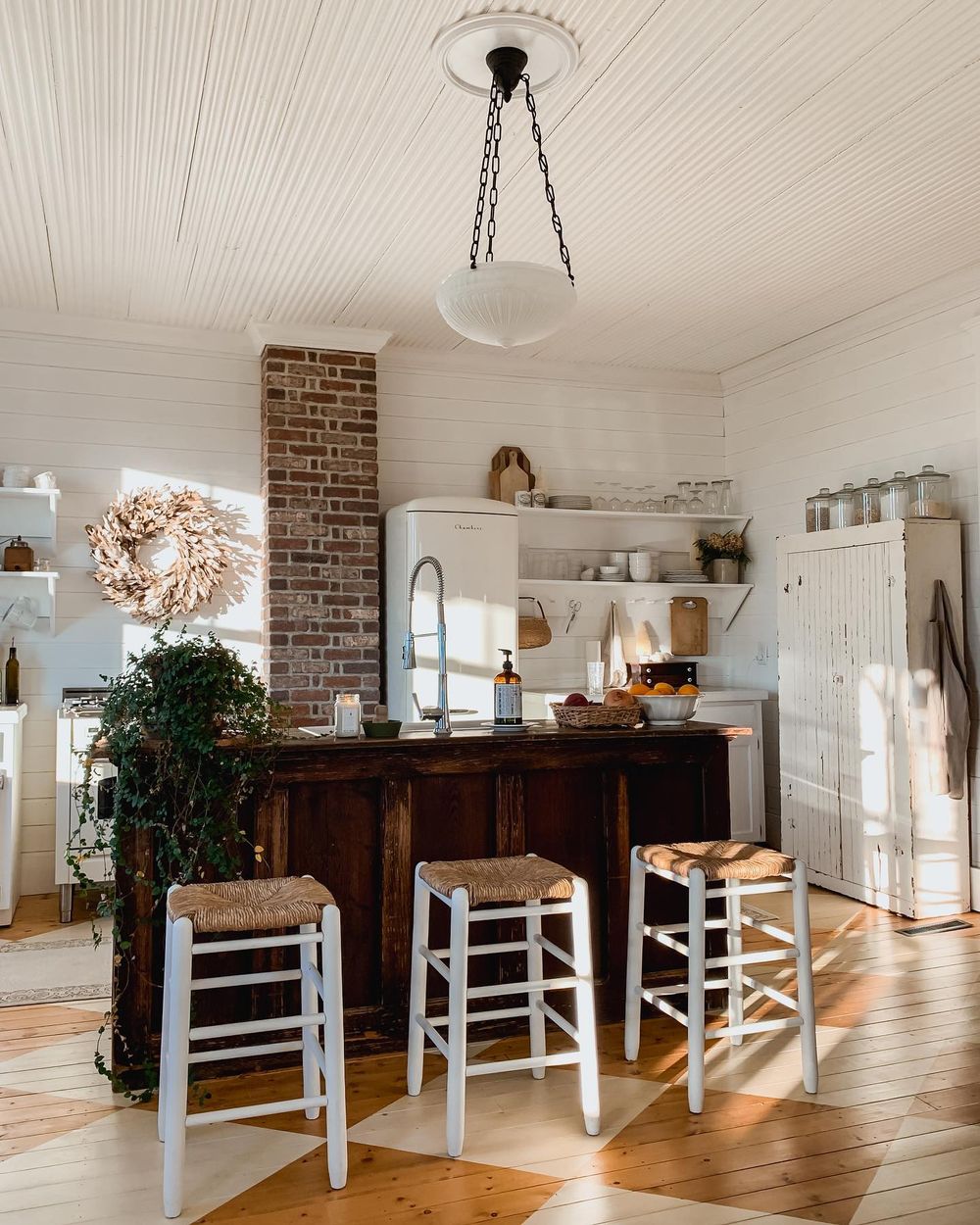 3. Cottage kitchens are all about being cozy and inviting. To achieve this, incorporate lots of soft floral fabrics and textures into your design. Think plush rugs, chenille throws, and velvet cushions.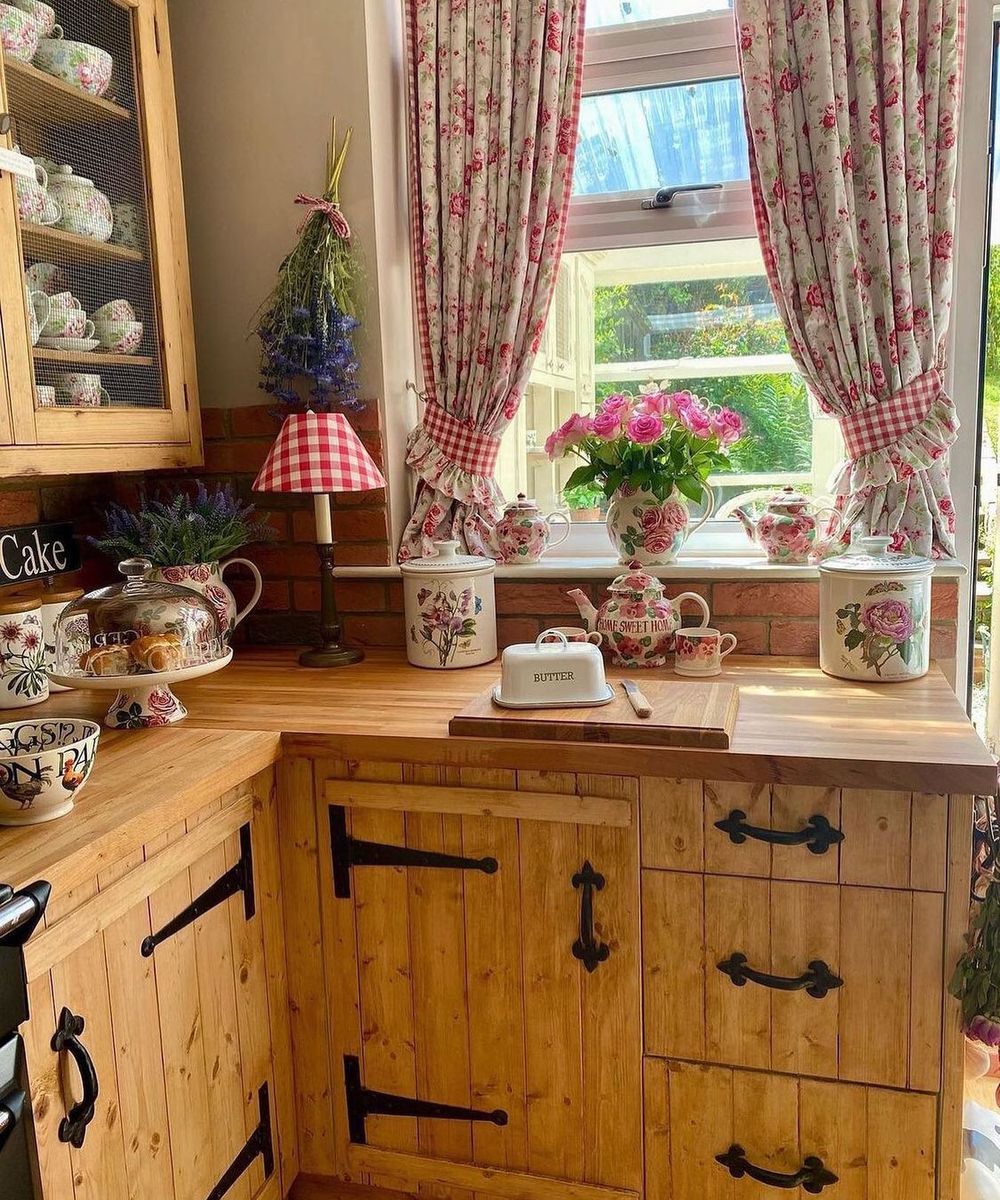 4. The kitchen is the heart of the cottage home, so make it a welcoming space with plenty of seating. A farmhouse table is a perfect addition to any cottage kitchen.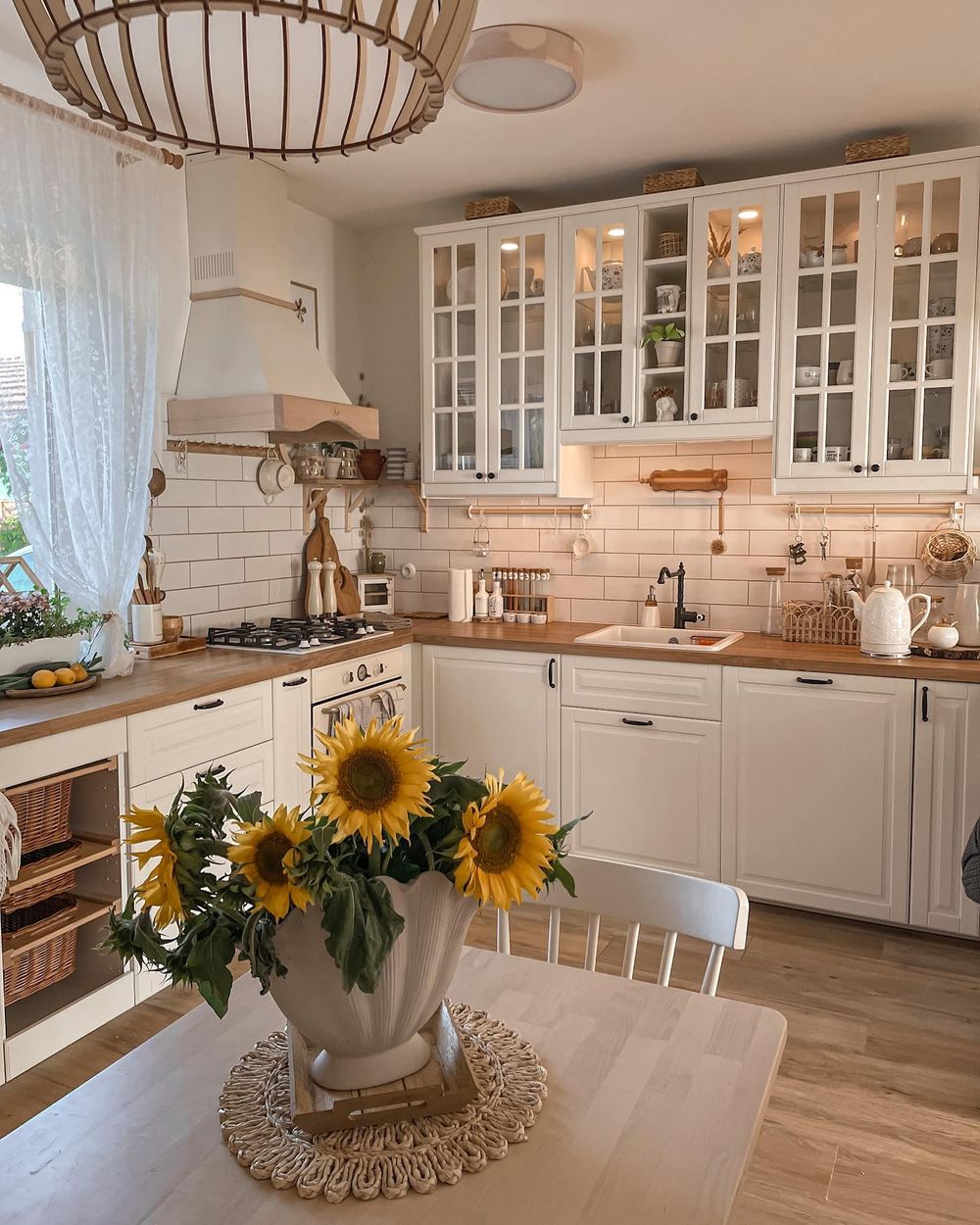 5. A cottage kitchen wouldn't be complete without some vintage-inspired elements. Look for antique dishware, glassware, and pottery to add a touch of cottage charm to your kitchen.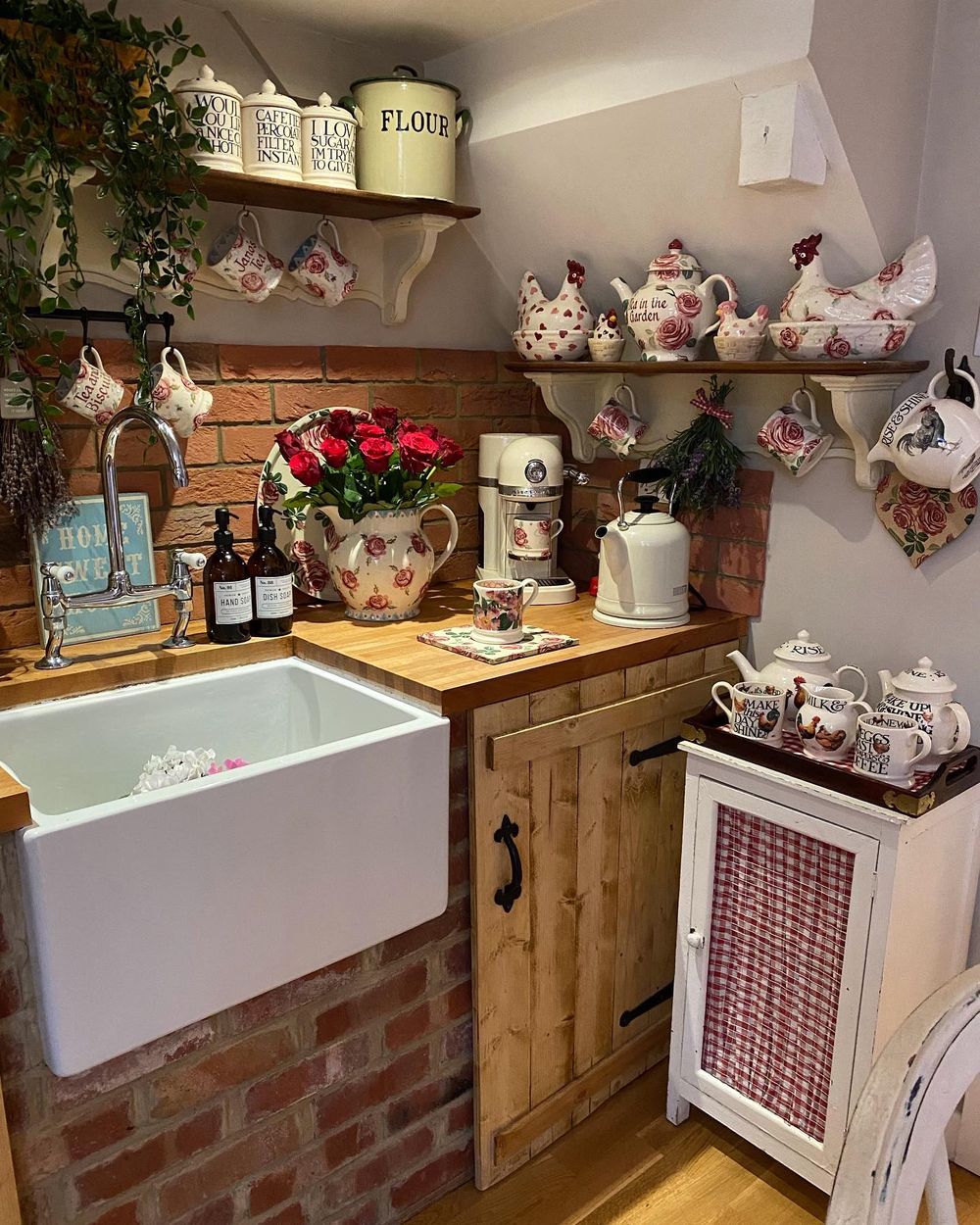 6. One way to add cottage style to your kitchen is with a farmhouse sink. Choose a white apron front sink that fits with the overall cottage aesthetic.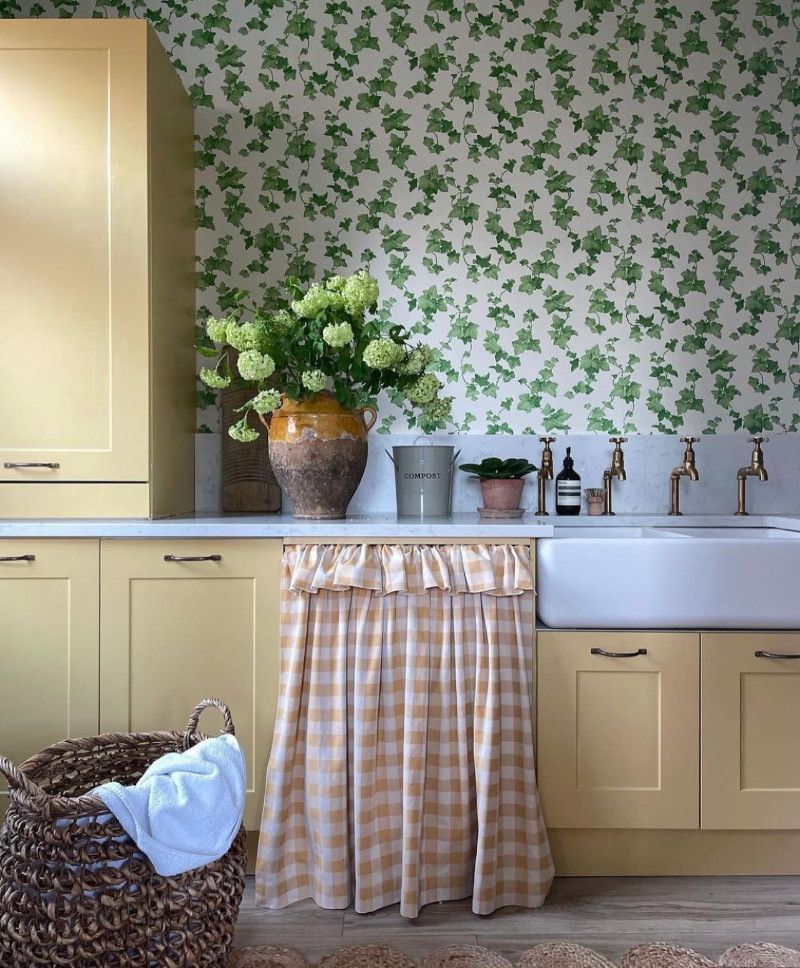 7. Cottage kitchens are all about country charm, so don't be afraid to go bold with your color palette. A cheery yellow or soothing blue will help to create a cottage-inspired space.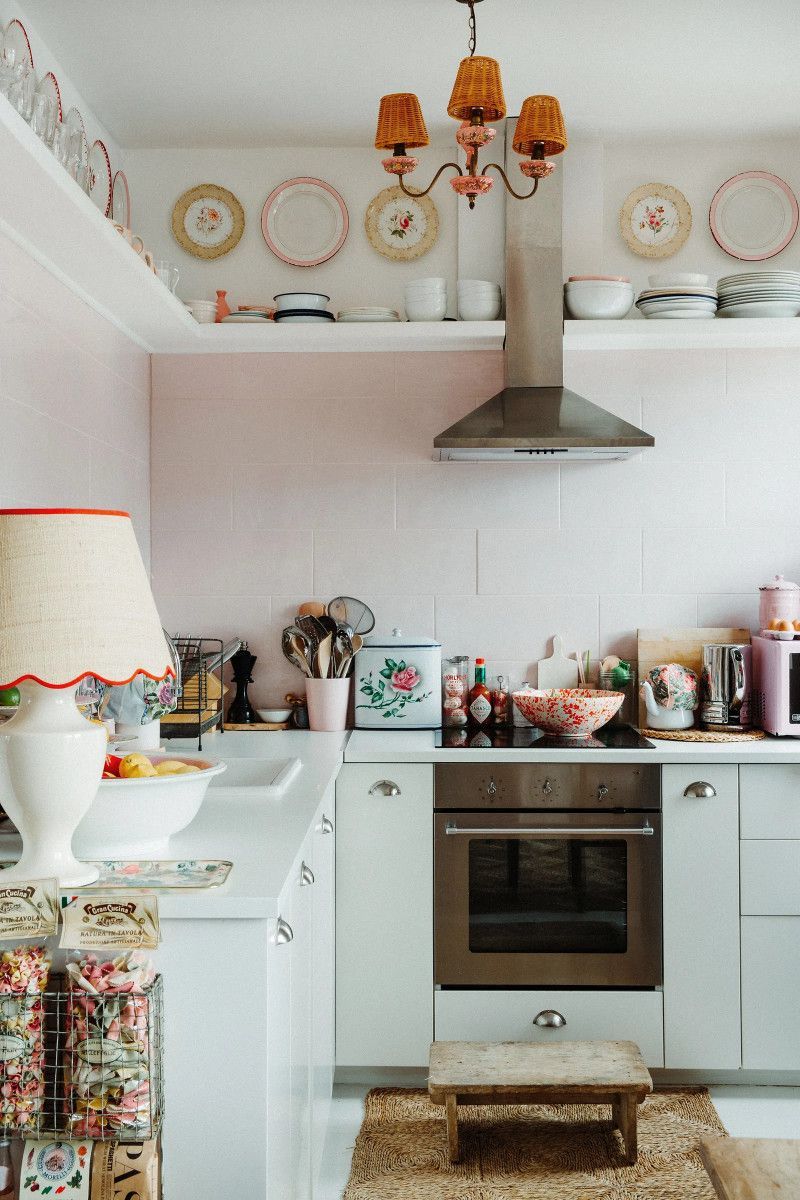 8. To really bring the cottage feel into your kitchen, incorporate natural materials like stone and wood, painted in neutral, light colors.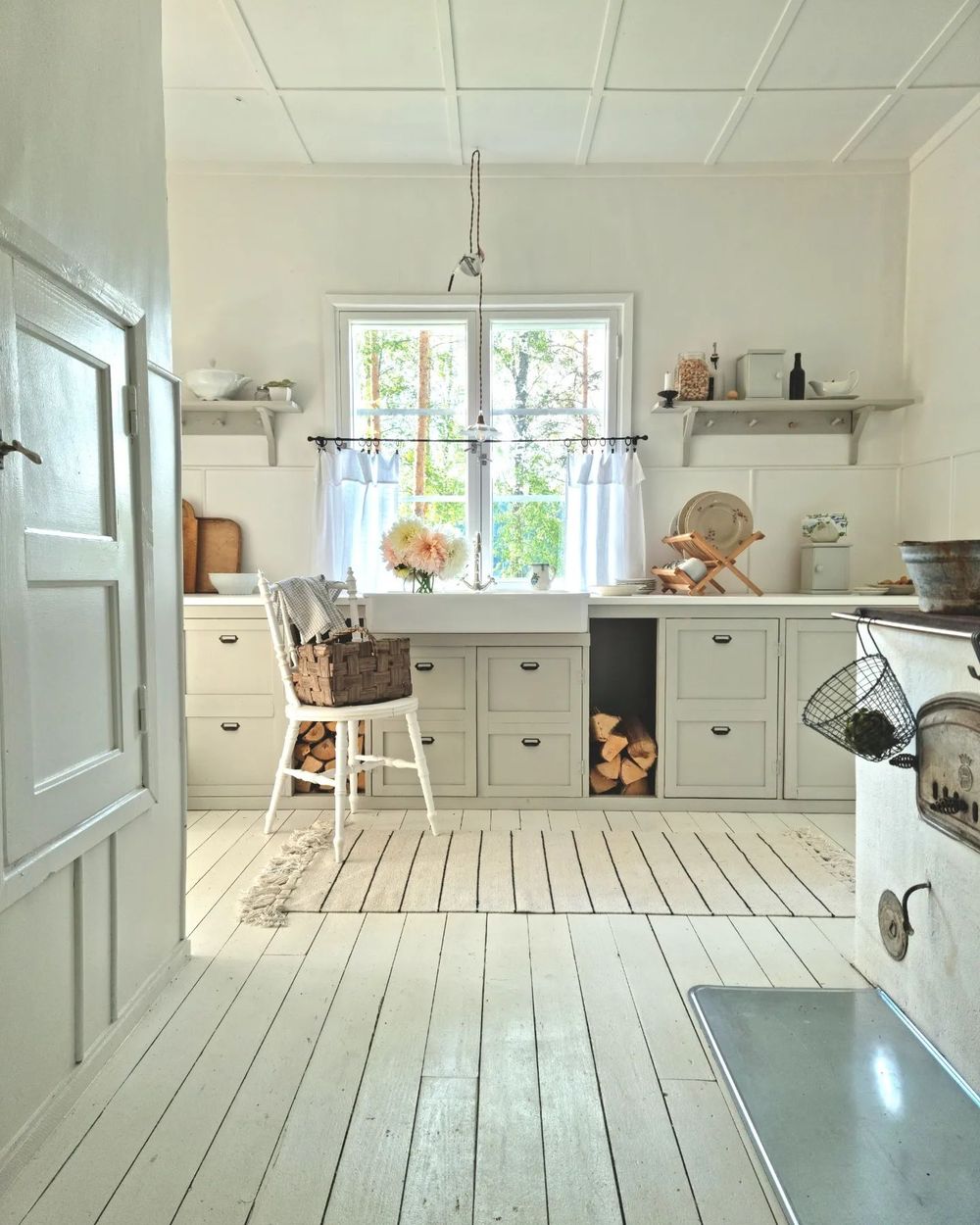 9. Cottage kitchens are known for their cozy, homey feel. To achieve this, keep the kitchen clutter-free and add some personal touches like family photos or cute signs.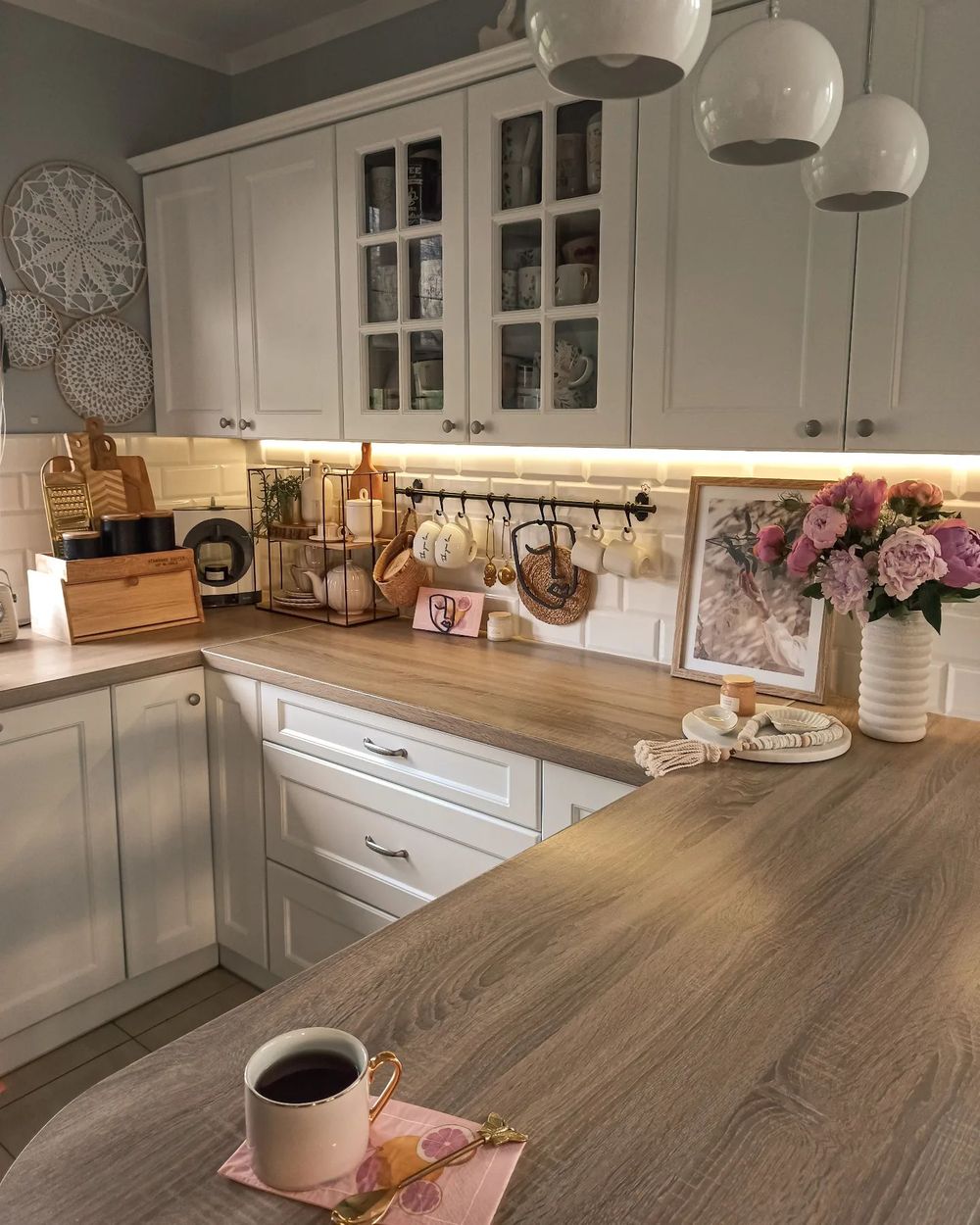 10. Use beadboard as kitchen backsplash in your cottage style kitchen decor.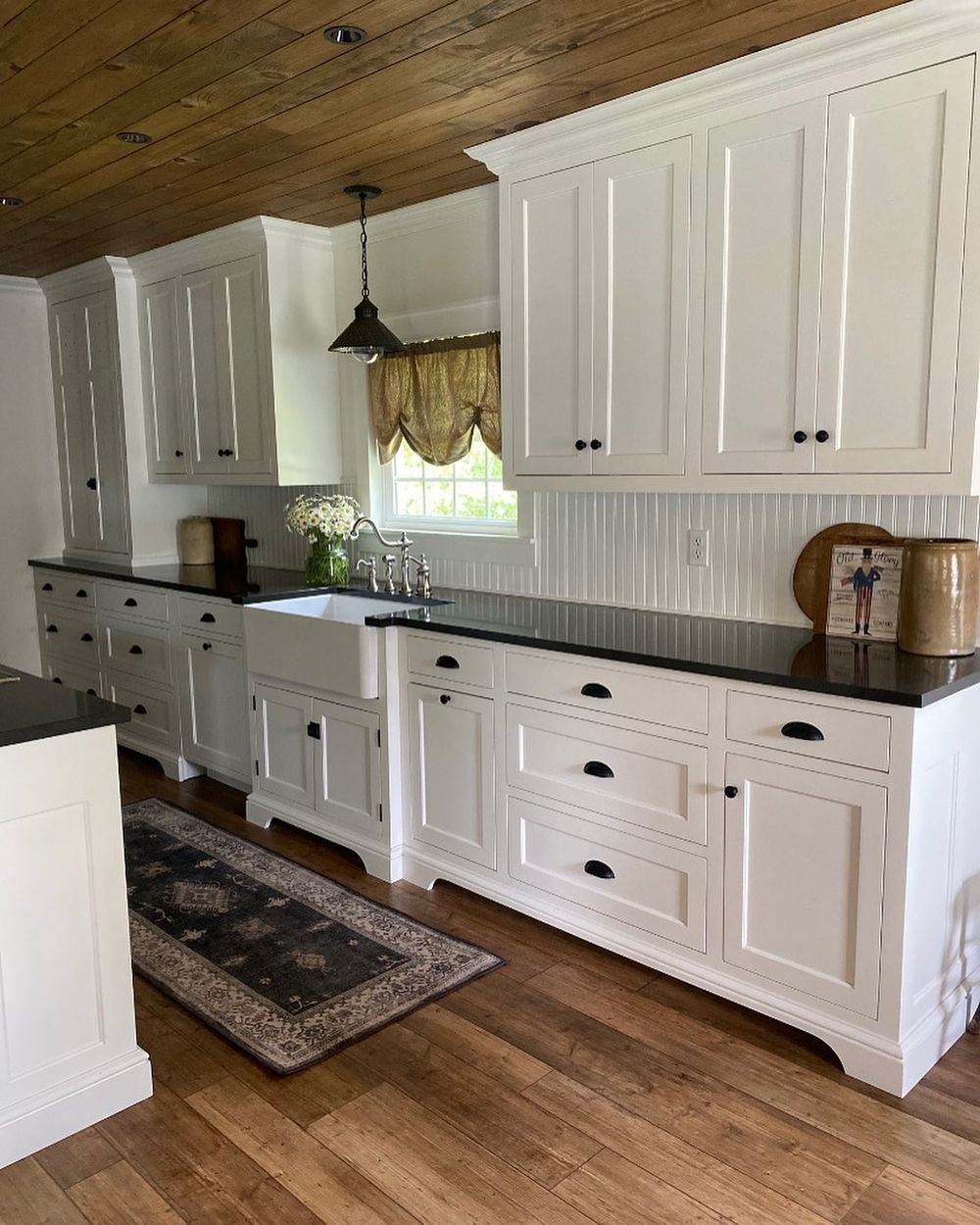 11. Pale yellow kitchen cabinets are a popular choice for cottage kitchens. They are the same tone as butter!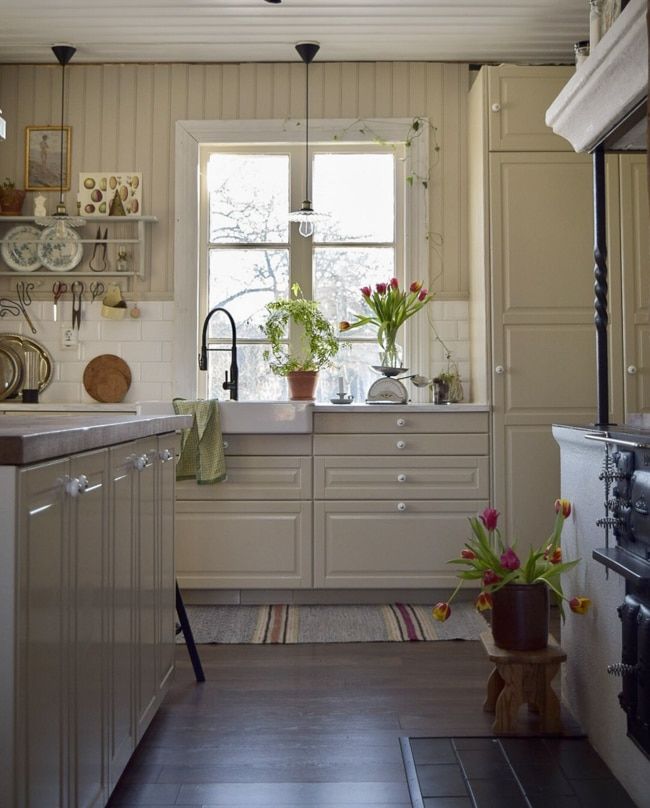 12. Smeg appliances like refrigerators and toasters are often found in vintage cottage kitchens!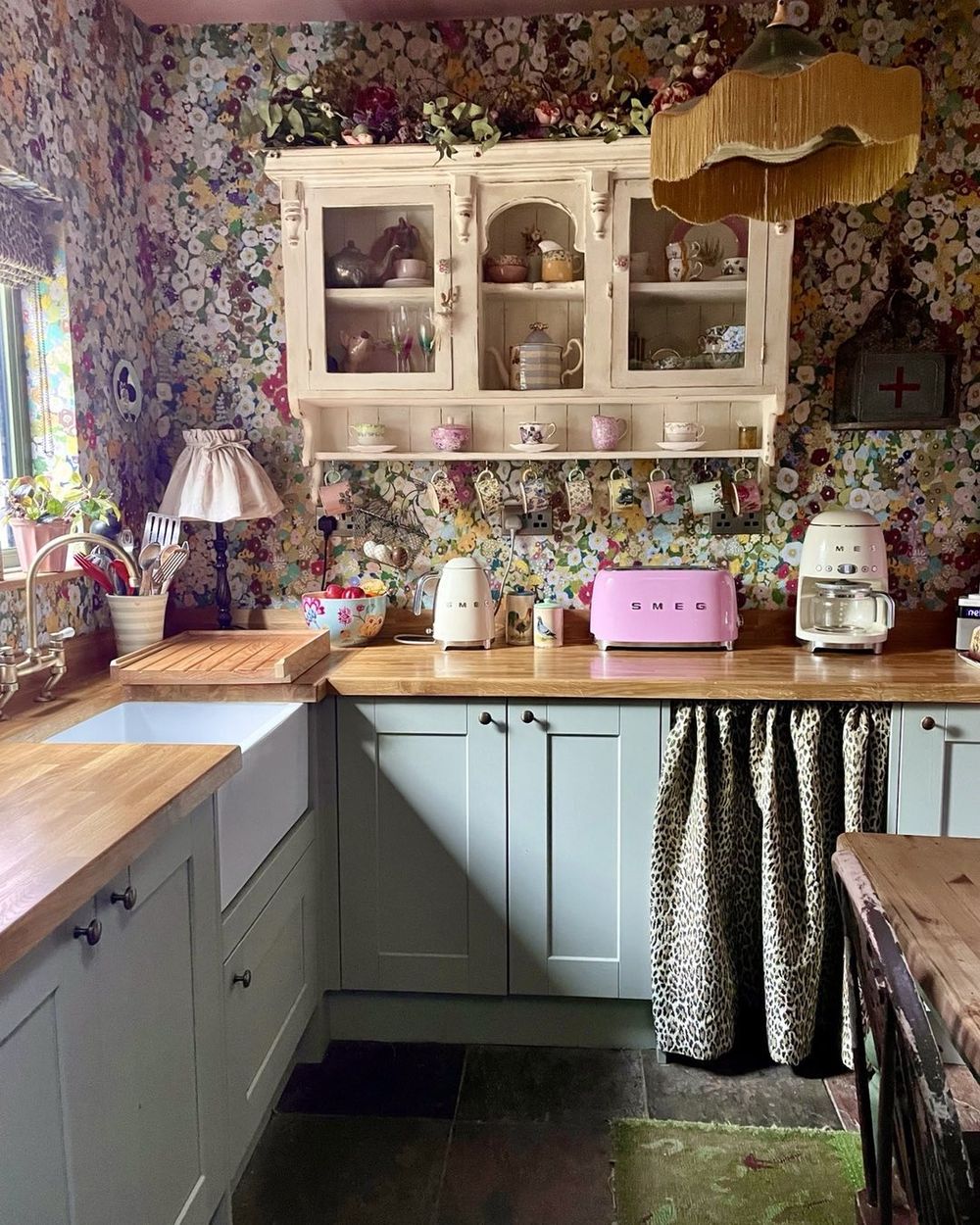 13. Sage green cabinets are an earthy choice for cottage kitchens.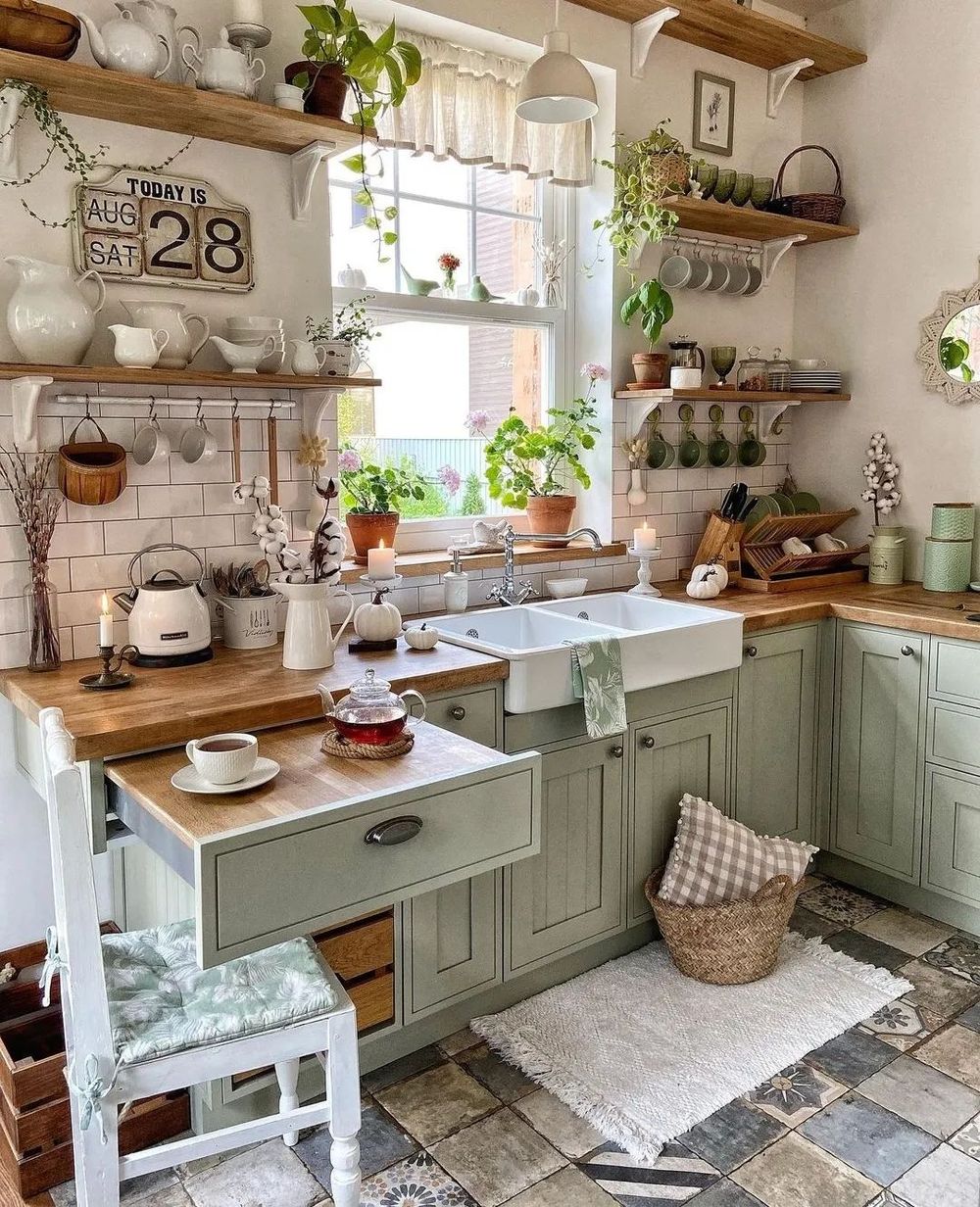 14. Copper hardware is often found in cottage kitchens and displayed out in the open. From copper pots and pans, antique cookware is popular in cottage homes.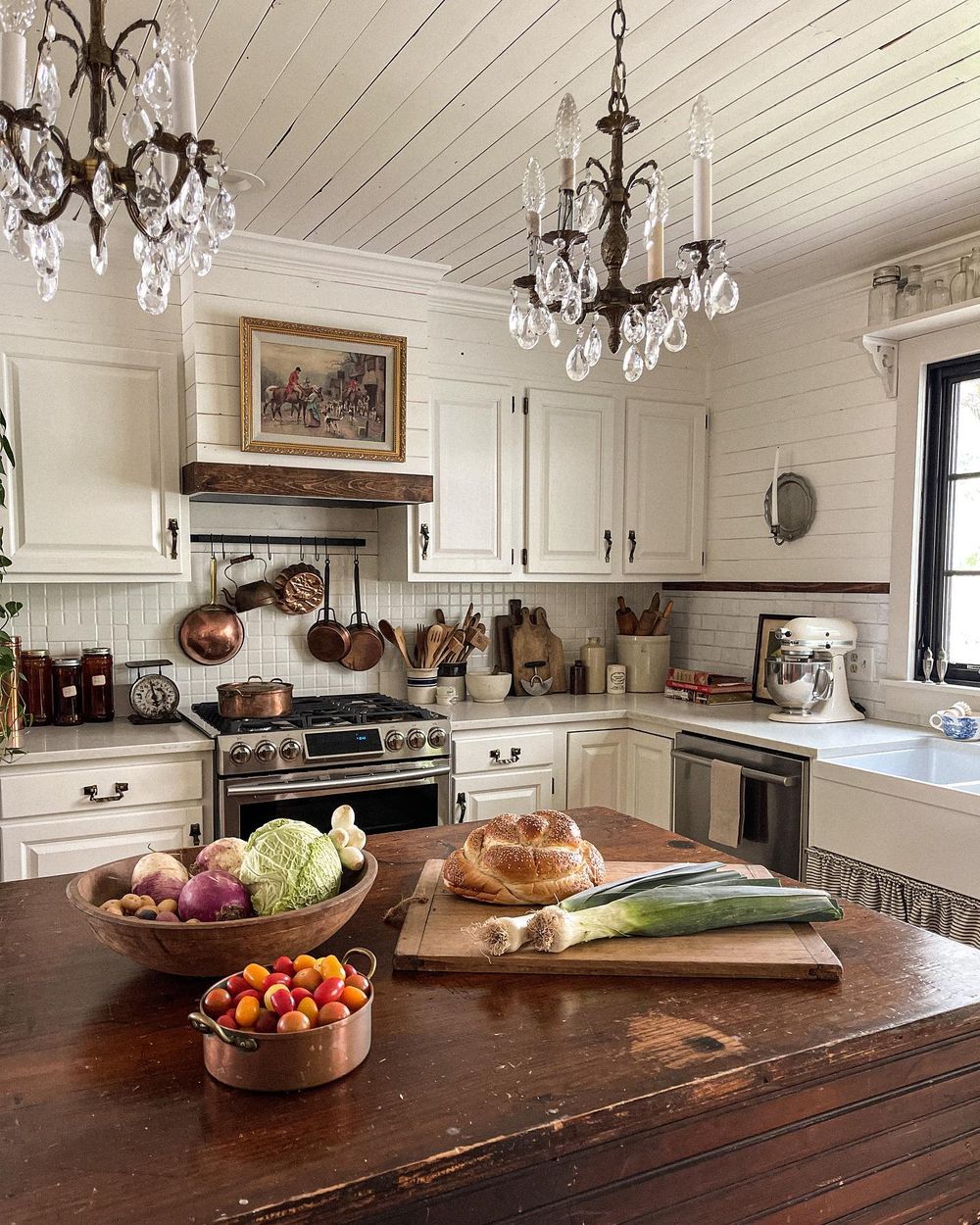 15. Last but not least, cottage kitchens wouldn't be complete without some fresh flowers. Add a pretty bouquet to your kitchen table or windowsill to bring a touch of cottage charm into your home.