This post has been kindly sponsored by Walmart.
Summer is in full swing here on the Atlantic coast of the U.S. and we couldn't wait to celebrate the warmer temperatures by updating our patio with some outdoor-friendly furniture and home decor.
I love getting some fresh air first thing in the morning before the sun comes out in full force. Getting fresh air is so important to our health, and having a deck is something I'm so grateful for!
I wanted to create s summer-friendly oasis to enjoy my morning coffee before heading off to work for the day. Walmart was an amazing retailer to partner with on this post. They had so many cute outdoor patio pieces to help curate a functional and stylish summer deck! We also found lots of decorations that work well both indoors and out.
I love shopping at Walmart Home for the amazing selection of products, affordability, and fast shipping. I order my household essentials fairly often from Walmart, so it's nice to see the home decor category offering to expand! I always come across lots of affordable furniture and decor and items when I browse the site.
Yellow Citrus Inspired Patio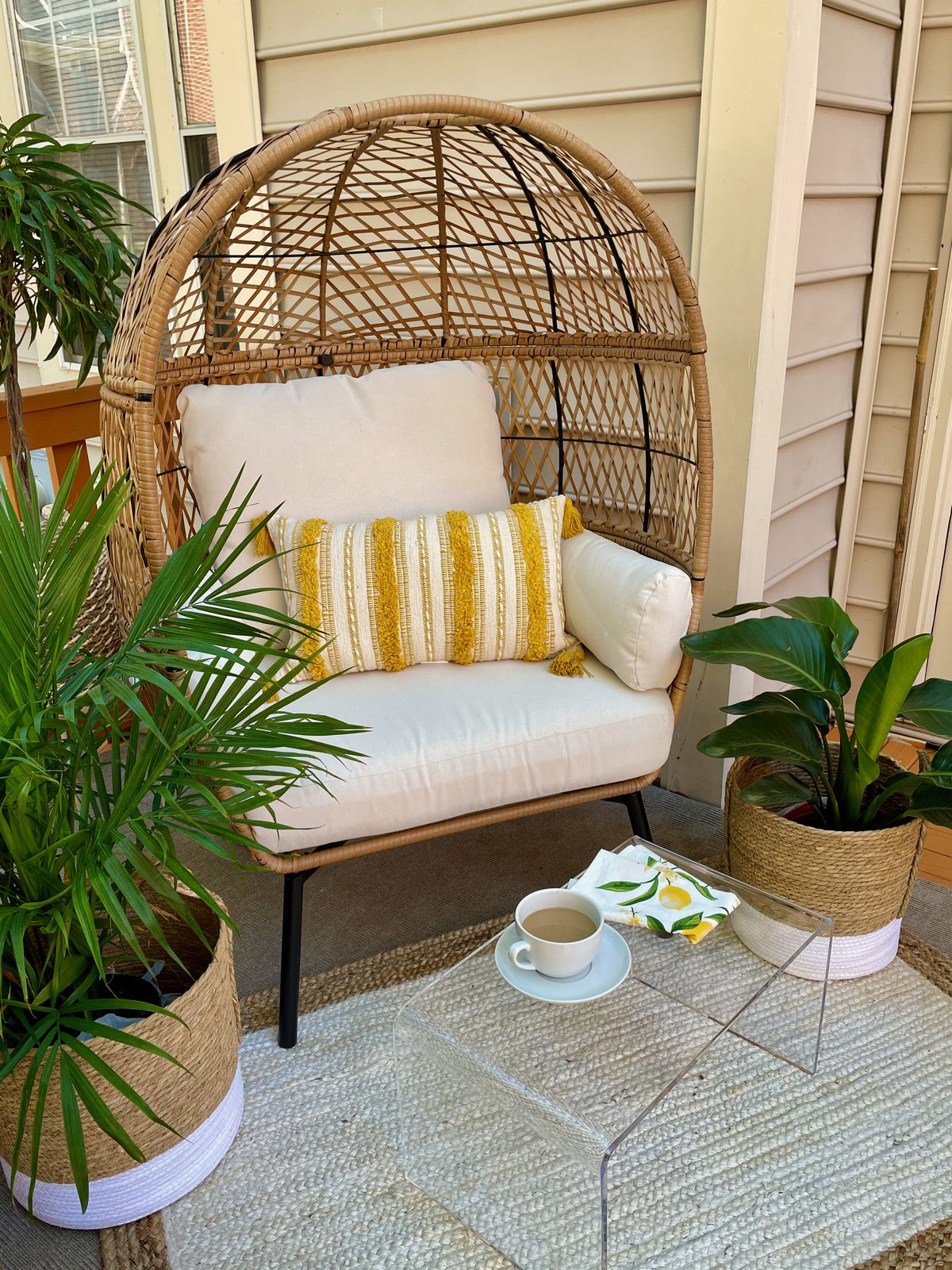 I think the pops of yellow really work on the otherwise neutral patio color palette! I wasn't sure how large the yellow striped throw pillow would be, but it's actually bigger than it appeared on the website!

The acrylic table is such a good piece to have because it goes with any style of decor and as a bonus, you can actually use it two ways: as a coffee table (like I did) or as a side table near the sofa. You just have to flip it up vertically and it stands on the short side. It's going to be great for getting work done while watching TV! I can't wait to use it both ways as needed.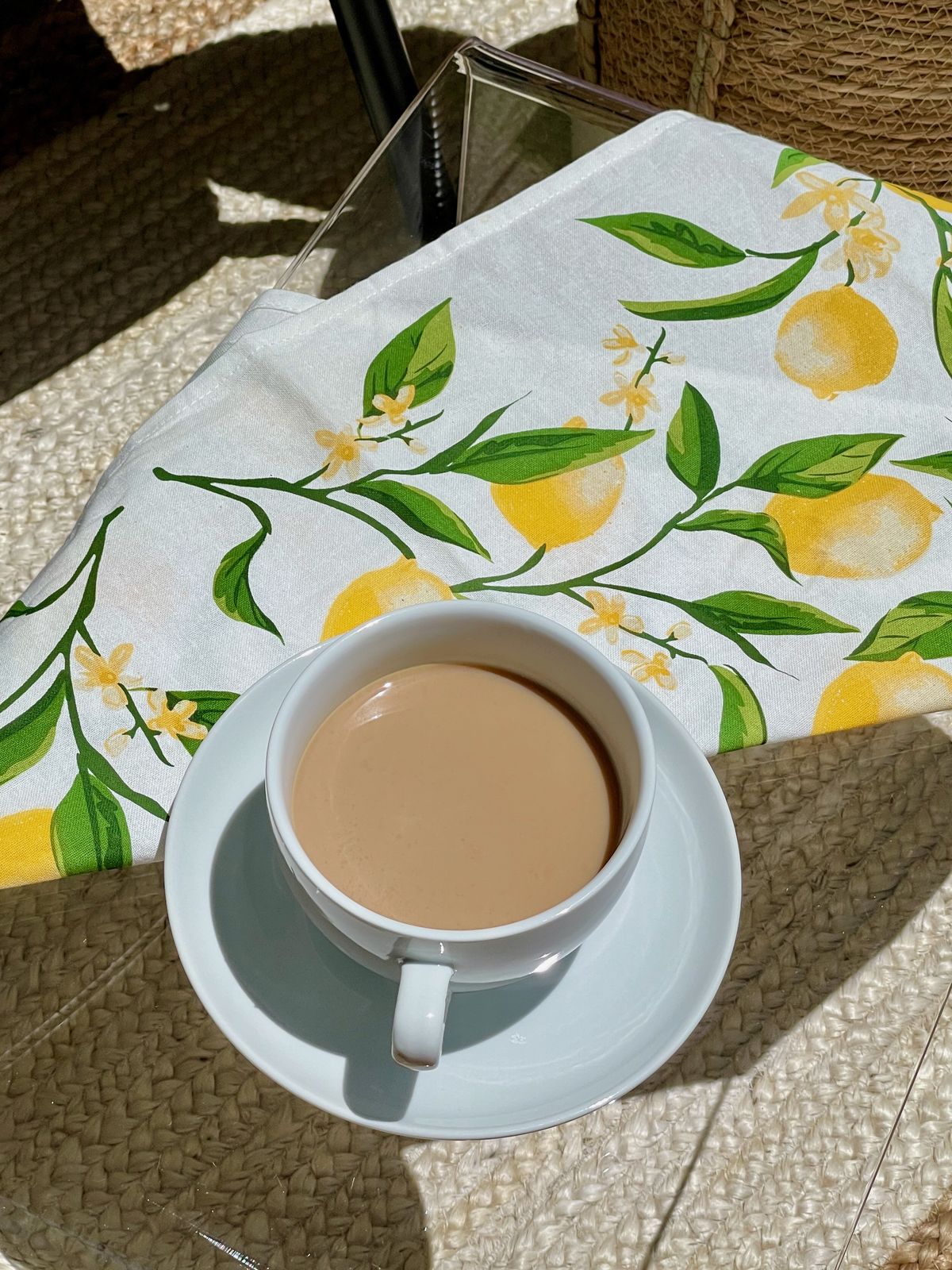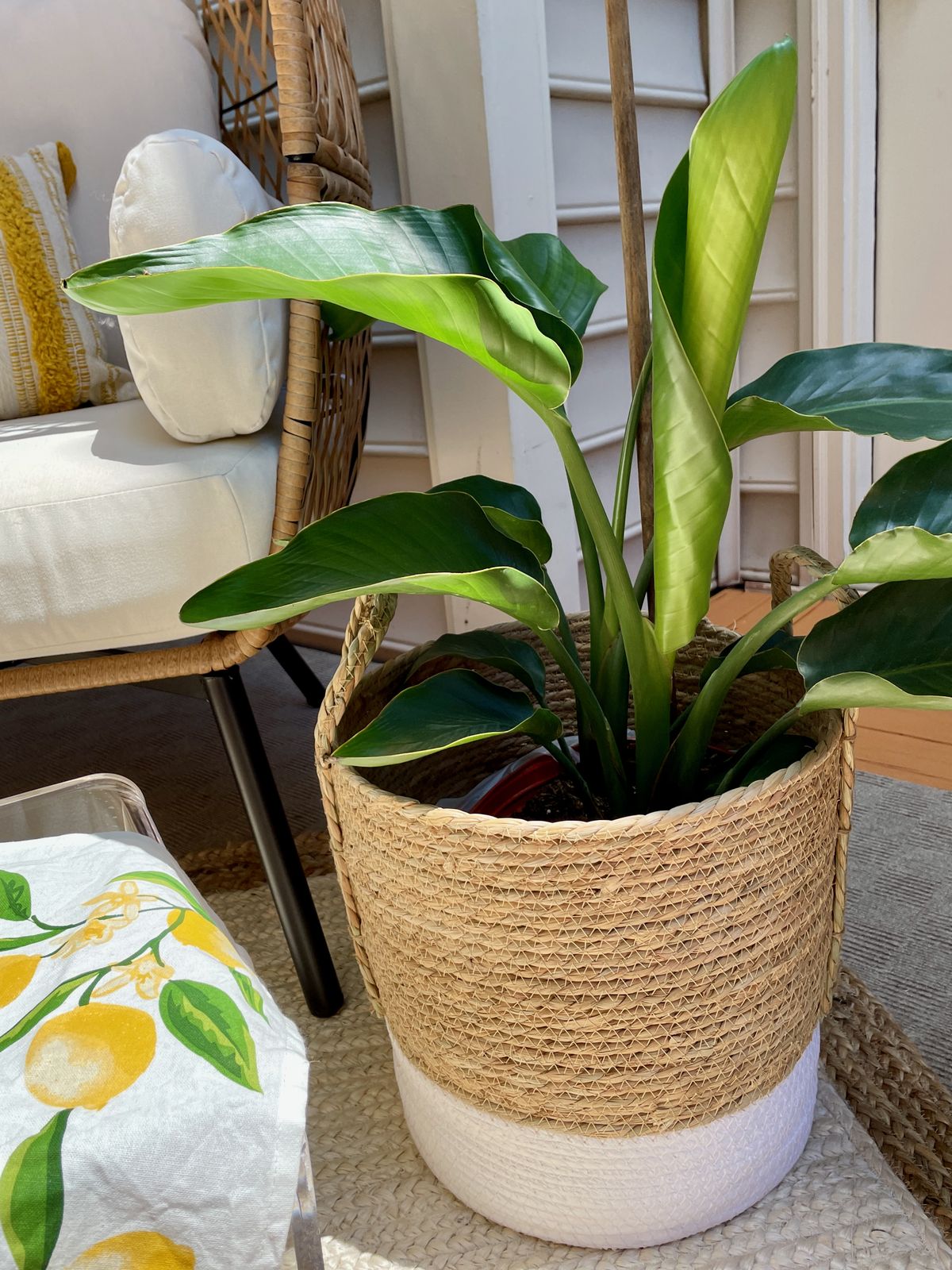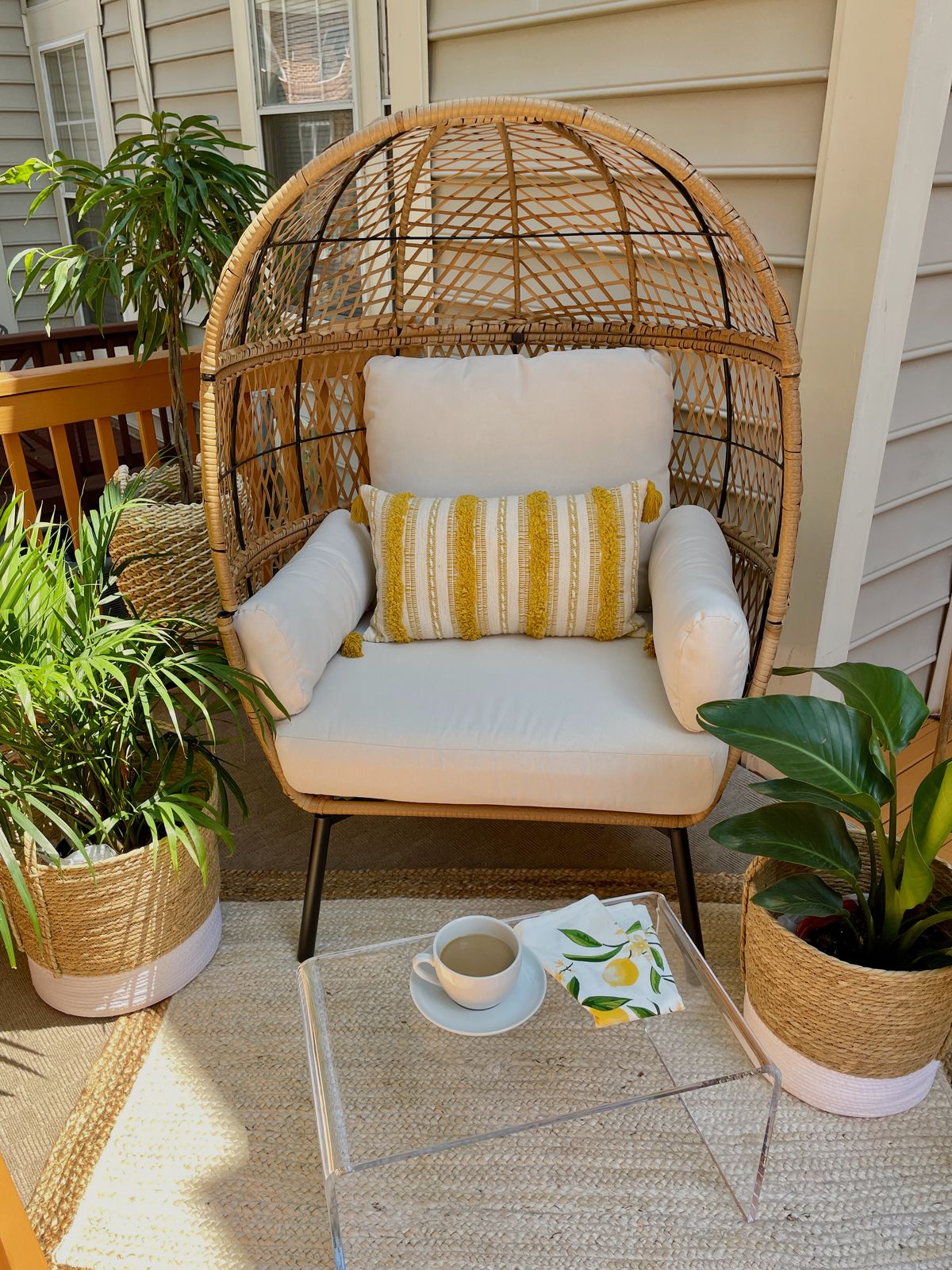 Overall, I'm super happy with the way this little mini patio redesign turned out! I can't wait to spend my mornings sipping coffee on the deck and enjoying my new patio egg chair!