To achieve a luxurious, timeless or contemporary dining space, black marble dining tables can work wonders and help you achieve the glam look you imagine. Black marble is a fine material for a chic contemporary dining table.
For some families, the dining room is just a rarely used space. It's the room where Mom keeps her best dishes and where holiday meals are shared with whatever family members make it there that year. For other households, the dining room is an entertainment space that hosts parties every weekend or every third Tuesday. There are also homes where every meal is shared at the dining room table. No matter how or when the spaces surrounding these tables are used, the look of a home's dining table is what sets the atmosphere for dinner, parties or holidays.
Here are a few gorgeous ideas paired with the perfect table for each. There are two tables for each theme; the first is pricier and the second is more frugal. But all of the following tables are beautiful, quality products.
Black Marble Dining Tables
One of the most amazing ways to give the dining room a glamorous and luxurious feel is to implement shining metallic accents. Below are the best tables to pair first with silver, then with rose gold. From mirrors to silverware and even the chairs around them, there is an abundance of possibilities to make these tables shine. Any of these tables would look perfect in a glam dining room design.
Contemporary Color Pops
Any bright, bold jolt of color can be complementary to black marble dining tables. That is true both with traditional styles and modern tables. The brighter the color, the more fun the space can be, especially when incorporated into patterns and designs.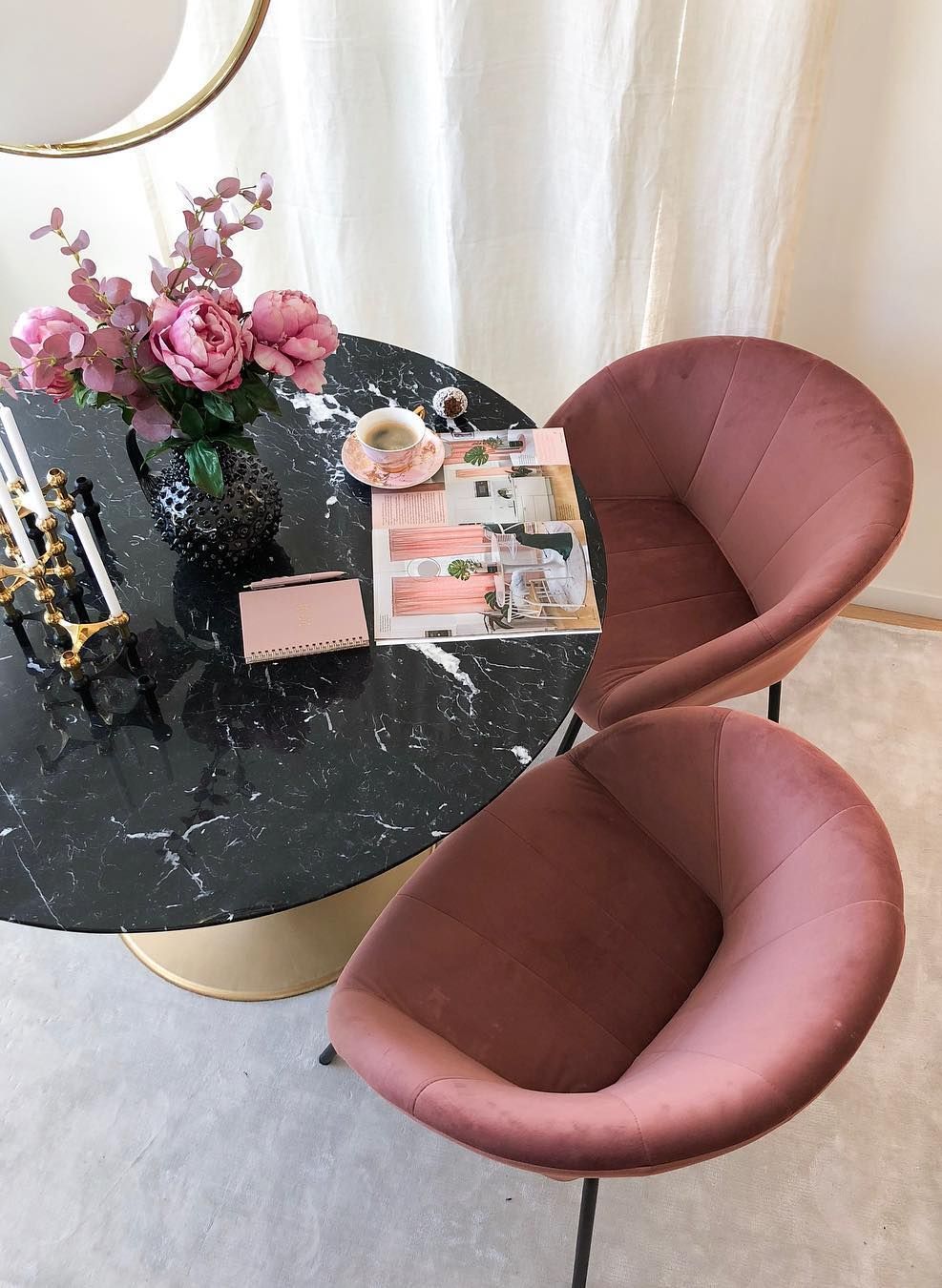 Luxurious, Timeless Aesthetic
The soft feminine touch of light pastels give a dining room a sense of comfort. Of course when these subtle colors accompany the classic look of black marble dining tables, the contrast explodes with excitement. Gentle hints of color can be featured by the china on the table, the paint coating the walls, a rug or the curtains.
I hope you found a great dining room table for your home thanks to this post!