Curious about how to decorate a beige kitchen? Beige is far from bland; it's the epitome of timeless elegance. In the heart of the home, a beige kitchen can create a warm and inviting ambiance that truly resonates with the beauty of plainness. Whether you're aiming for a chic contemporary design or a cozy country charm, beige offers a versatile palette that blends seamlessly with many styles and tastes.
In this article, we'll explore inspiring beige kitchen decor ideas that can transform your cooking space into a tranquil haven, reflecting both functionality and understated grace. From countertops to curtains, the understated tones of beige and warm brown will unlock a world of creativity, turning your kitchen into a soothing sanctuary that embraces a classic, yet profoundly modern aesthetic. Join me as we delve into the serene world of beige, where simplicity meets sophistication.
Beige Cabinets
Add some texture to your beige kitchen cabinets with vertical wood slats.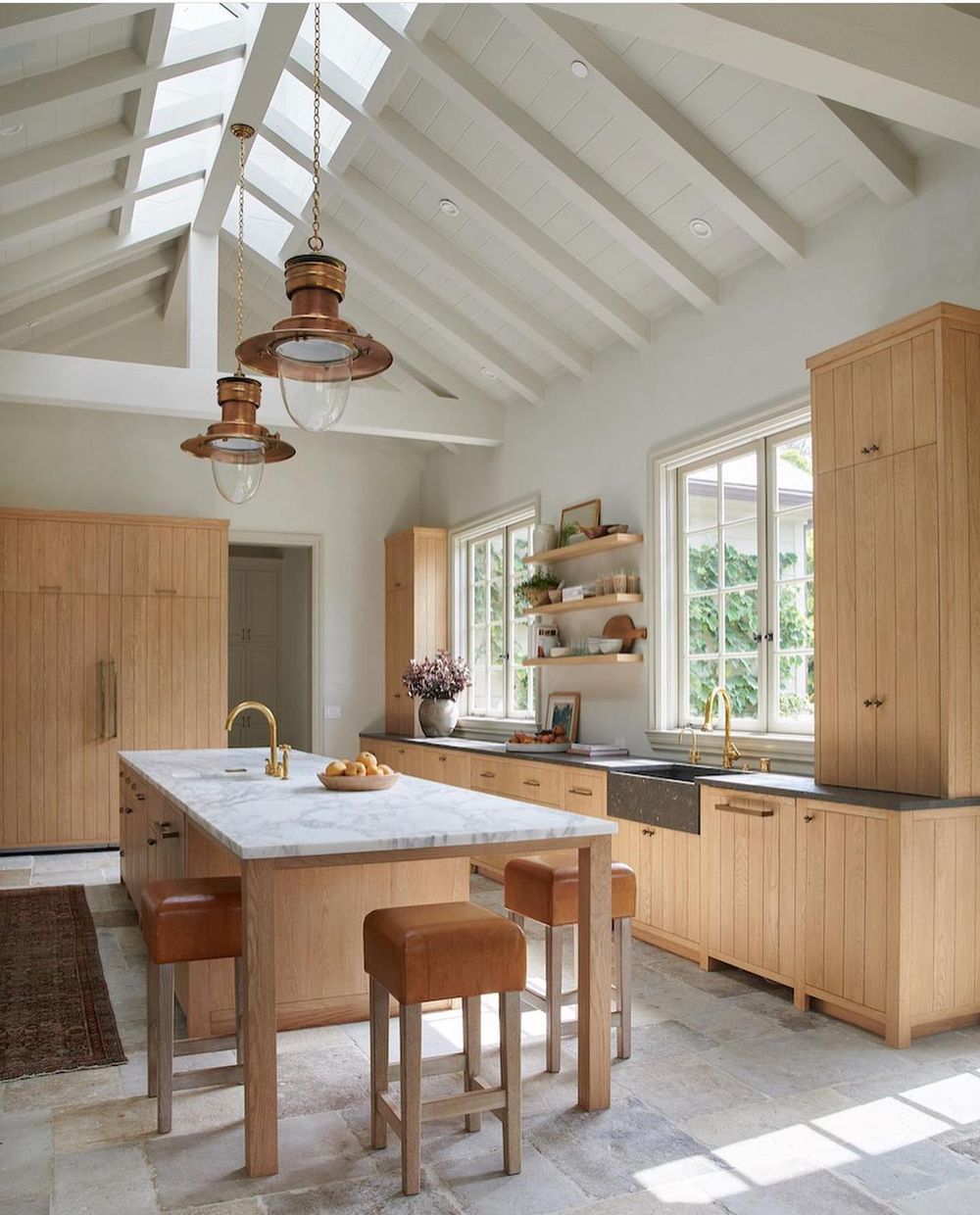 Warm Brown Cabinets
Beige helps you create a cozy, warm, and inviting mood. The marble backsplash of this kitchen adds visual interest.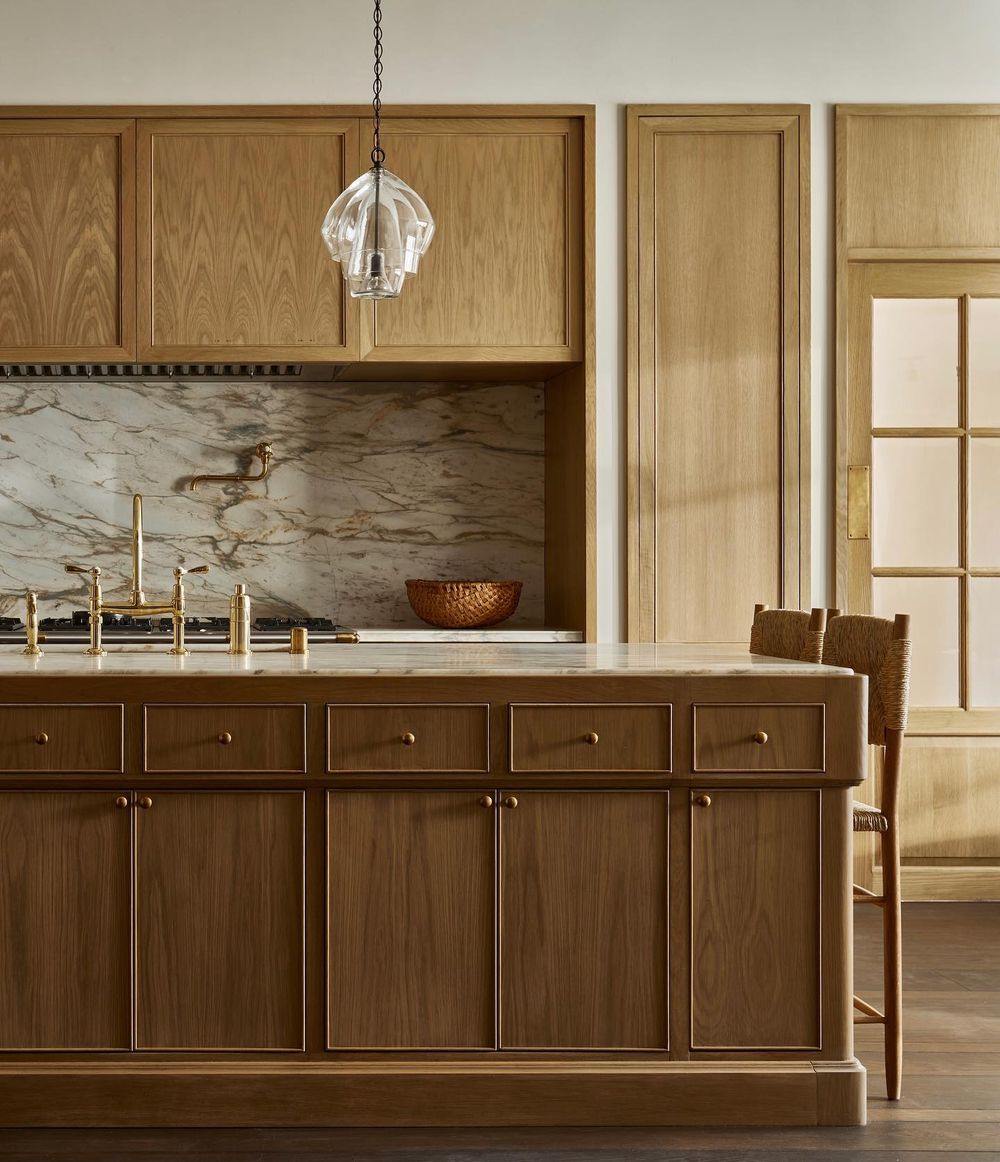 Black Counter Chairs
Add some contrast to your beige kitchen design with black counter chairs.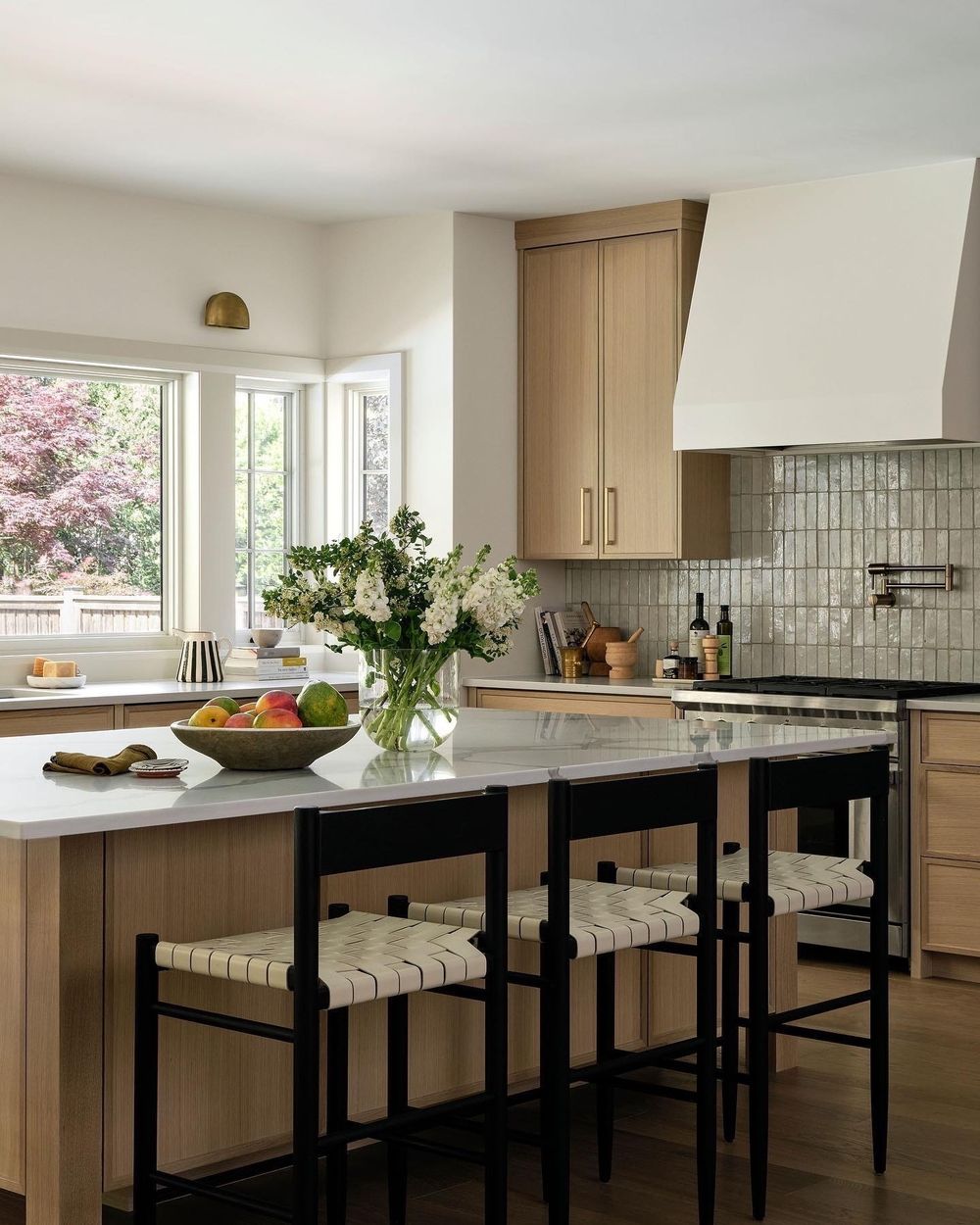 Greige Cabinets
Gray + beige is a winning color when it comes to kitchen design.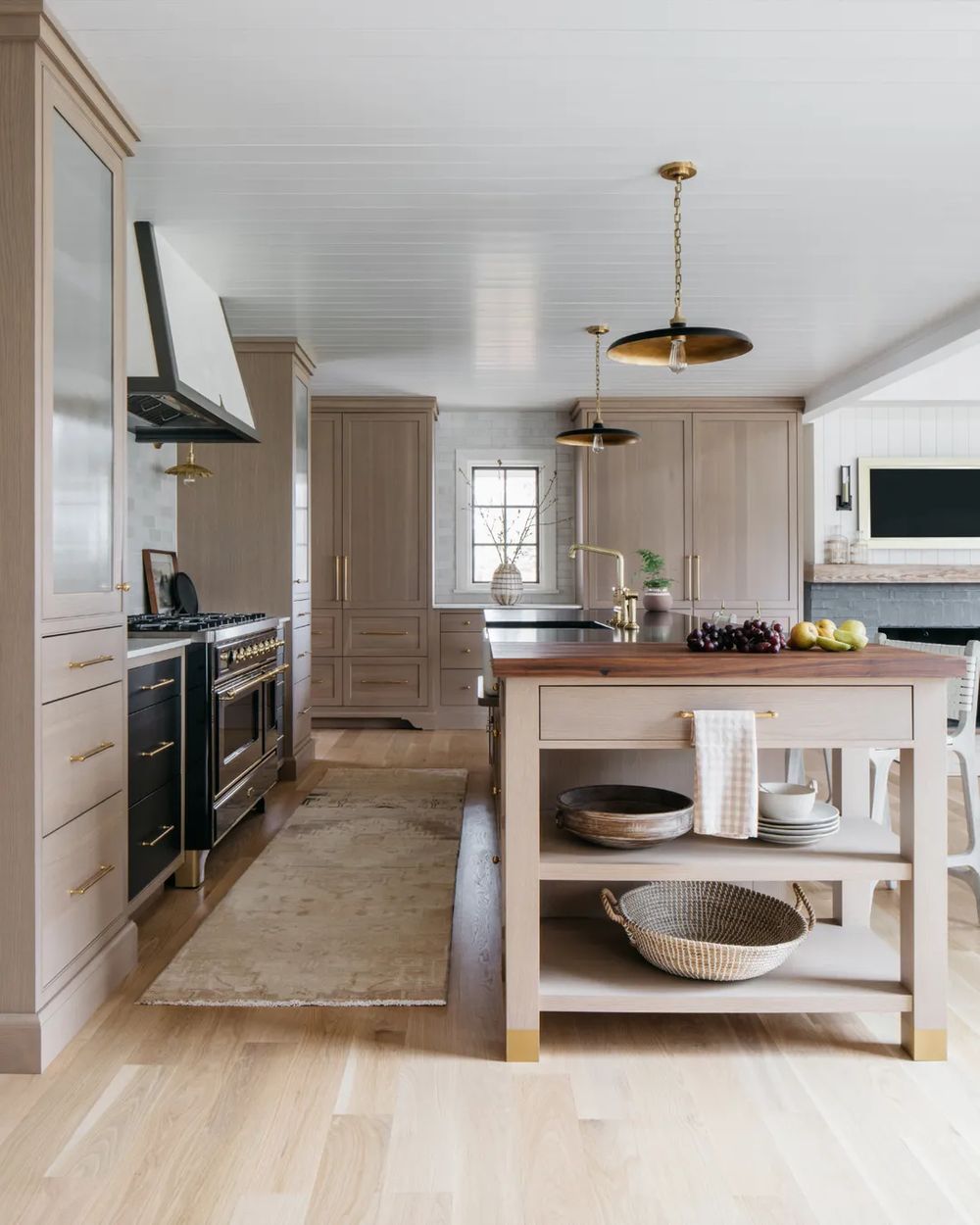 Pearly Backsplash
The pearly off-white backsplash tiling was the perfect way to complete this beige kitchen design.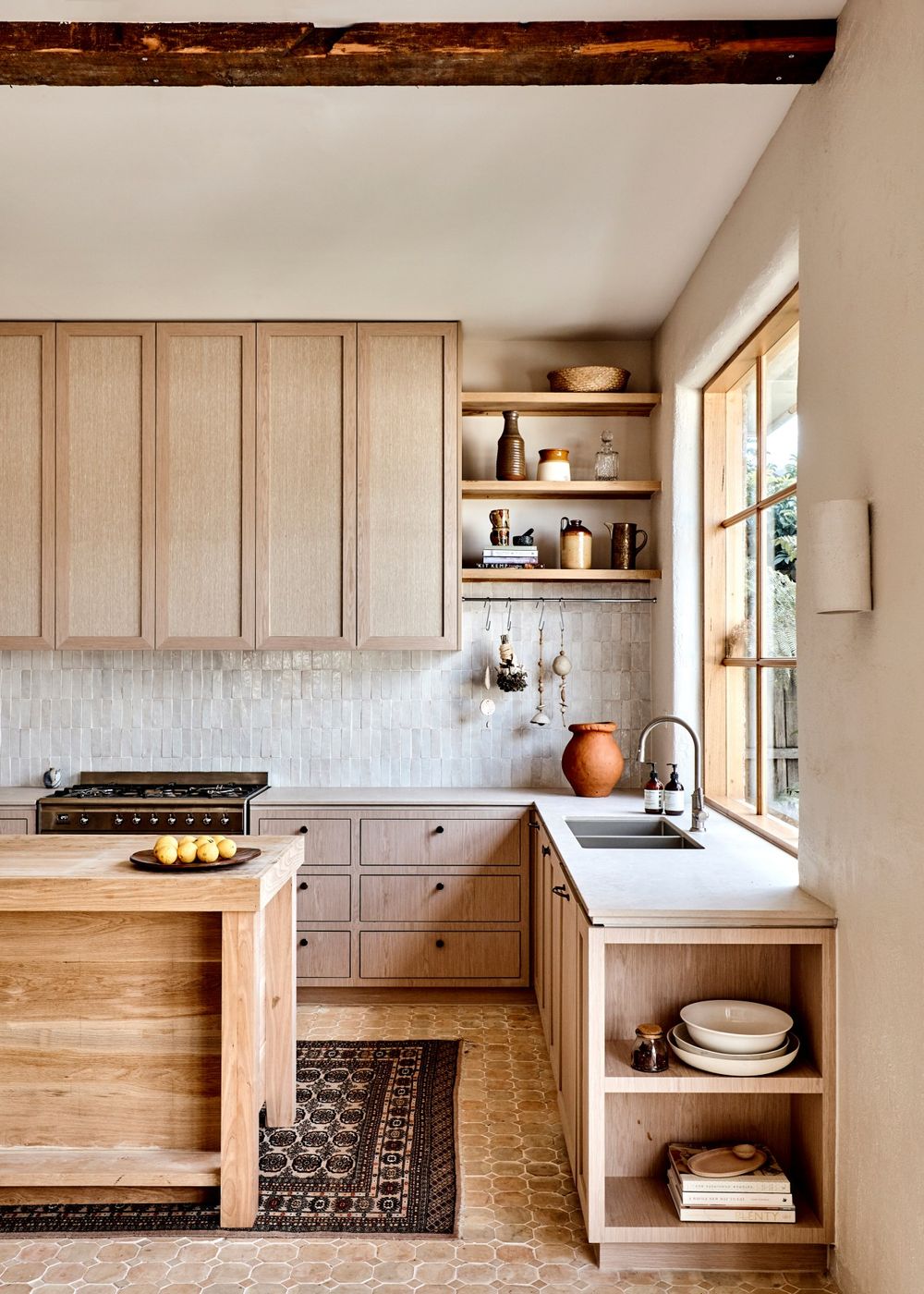 Are you sold on beige kitchens?