Accent tables are as versatile as they are useful when it comes to furniture. An accent table is any table on the smaller side that adds character to a space. You can use an accent table near your sofa for holding drinks, books, and lamps, or you can use an accent table in your bedroom as a nightstand. You could also place an accent table next to an accent chair to form a reading nook, or in the bathroom to hold toilet paper or your cell phone.
Styles
Accent tables come in many different styles to match your existing decor. Here are our favorite affordable accent tables by style:
1. Mid-Century
This simple, warm, mid-century accent table is the perfect choice.

2. Parisian
Pretend you're in Paris with this marble bistro accent table!

3. Farmhouse
We love Farmhouse style for its homey feel.

4. French Country
I love the feminine flair of French country accent tables.

5. Country
The cottage feel of this accent table will fit in perfectly in your country home.

6. Coastal
This coastal accent table made of a light-wash wood will give a beachy feel to your summer home.

7. Scandinavian
This Scandinavian accent table has a Nordic vibe we love.

8. Modern
Looking for a modern accent table? We got you covered!

9. Feminine
This table is subtly feminine, the perfect addition to a girly space.

10. Glam
Going for glam? Try this mirrored glamorous accent table.

11. Minimal
Keep it discreet and minimal with this basic three-leg table.

12. Bohemian
I love this gorgeous boho peacock accent table with storage!

13. Vintage
This table has classic vintage vibes.

14. Industrial
The metal and wood combination of this accent table is a beautiful Industrial look.

15. Rustic
The natural wood of this table gives it a rustic feel.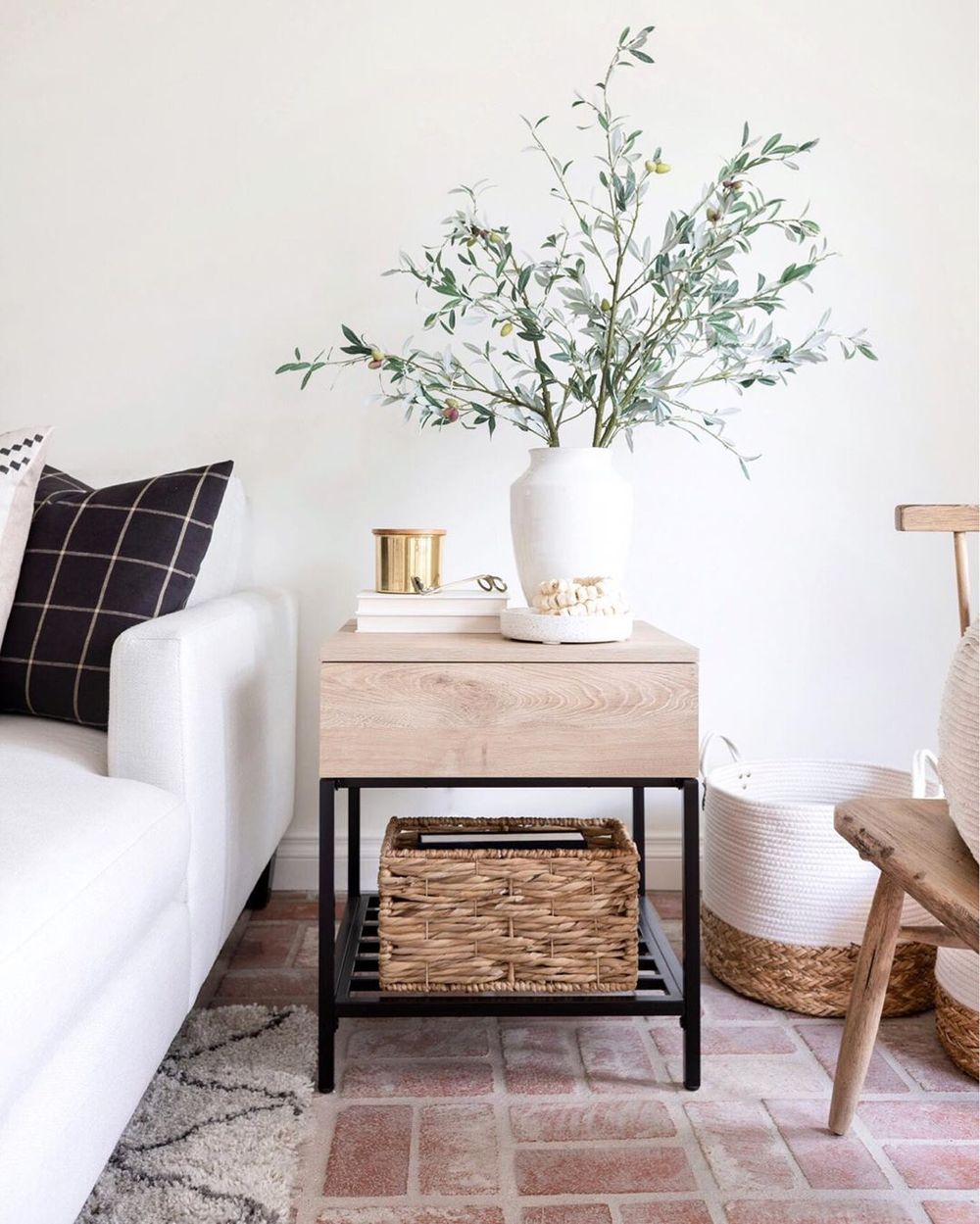 Materials
You can also find a variety of accent tables in different materials. The most common accent table materials include wood, marble, metal, and glass.