Are you into Dutch doors? Because it seems like just about everybody is these days! Let's dive into this interior design classic.
Dutch doors, also known as stable doors, are doors that are divided horizontally so that the top half can be opened while the bottom half remains closed. This design allows for ventilation and light while still providing a barrier for animals or children. They are definitely one of the coolest door styles available.
History of Dutch Doors
The history of Dutch doors dates back to the 17th century in the Netherlands. At the time, the Dutch were known for their innovative use of space and design, and the Dutch door was one of their many creations. Dutch doors were originally used in farmhouses to keep animals in or out of certain areas while still allowing fresh air to circulate through the space.
As the design gained popularity, Dutch doors became more ornate and were used in other buildings such as churches, homes, and businesses. In the 18th and 19th centuries, Dutch doors were especially popular in the United States, where they were used in colonial and Victorian architecture.
Dutch Front Door Design Ideas
Today, Dutch doors continue to be popular, especially in areas with mild climates. They are often used as front doors, back doors, or patio doors, and can be made from materials such as wood, metal, or fiberglass.
Dutch doors can be painted or stained to match the surrounding architecture and decor and can be customized with personalized hardware options such as knobs, handles, and hinges. Here are a few ideas for how to design your home with dutch style doors!
Blue Wainscoting Door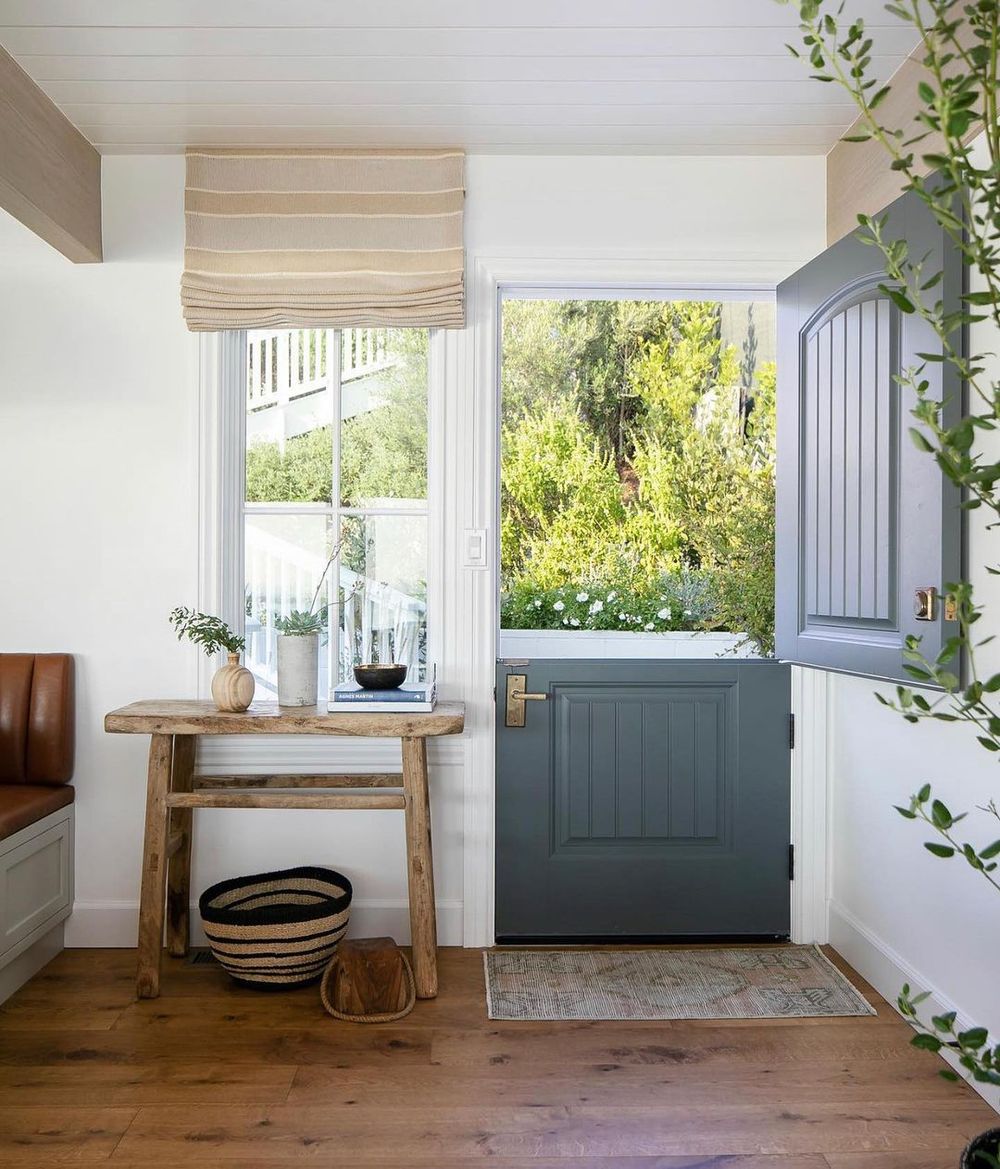 Glass Paneled Dutch Door
Pretty Peach Dutch Front Door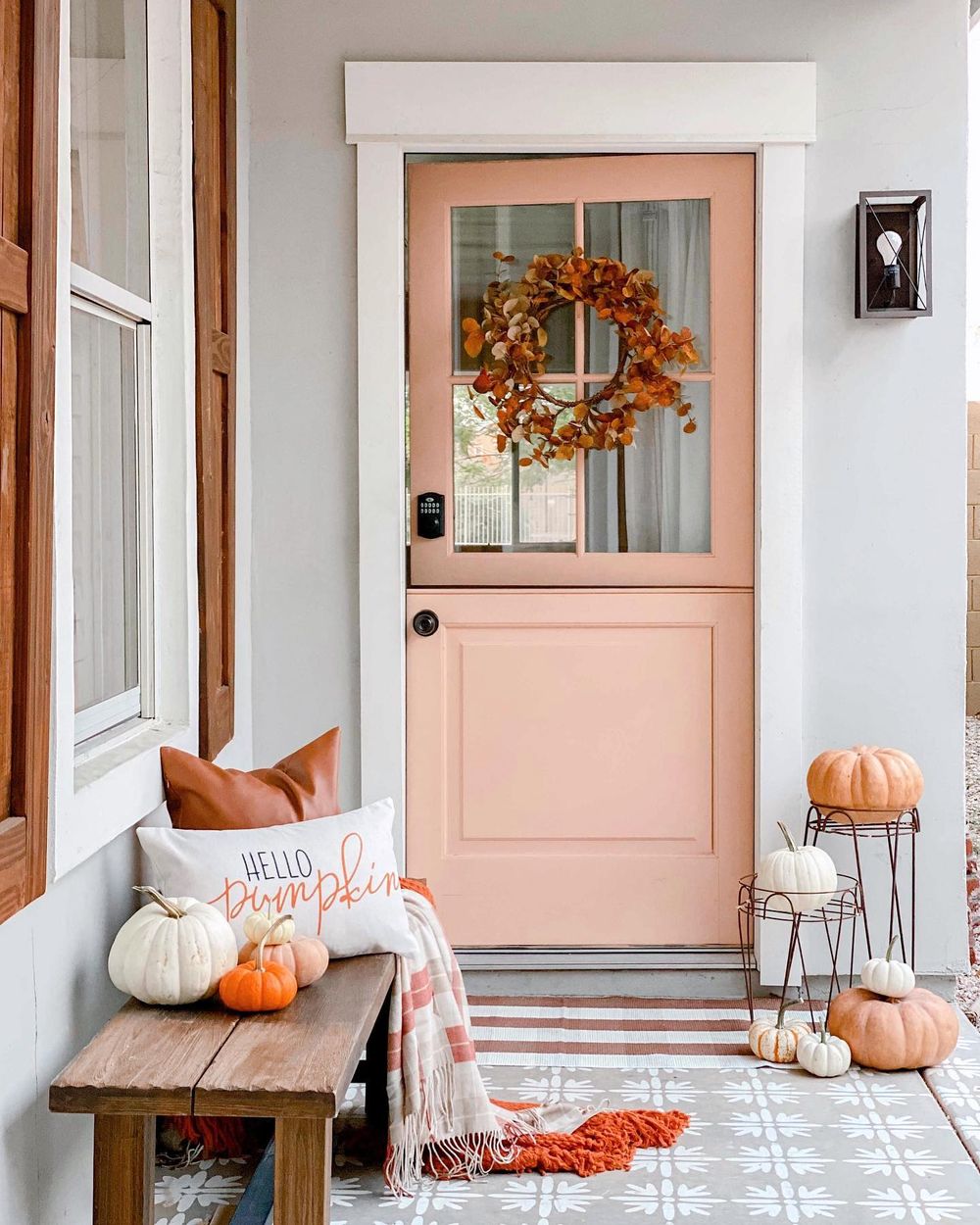 Dutch doors have a long and rich history, originating in the Netherlands and spreading throughout Europe and the Americas. They make a lovely choice for your front door, even if you don't live in Europe!