What are the major interior design colors of the year 2023? Here are the colors that interior design and paint professionals believe will wow us in the year ahead! There's a clear theme of red, pink, and blush tones in this year's color trend selections.
Benjamin Moore Raspberry Blush
Benjamin Moore has selected Rasberry Blush as its color of the year. Raspberry Blush is a deep pink color. The Light Reflectance Value (LRV) of Raspberry Blush is 12. This color has a warm and inviting feel, making a room feel cozy and inviting.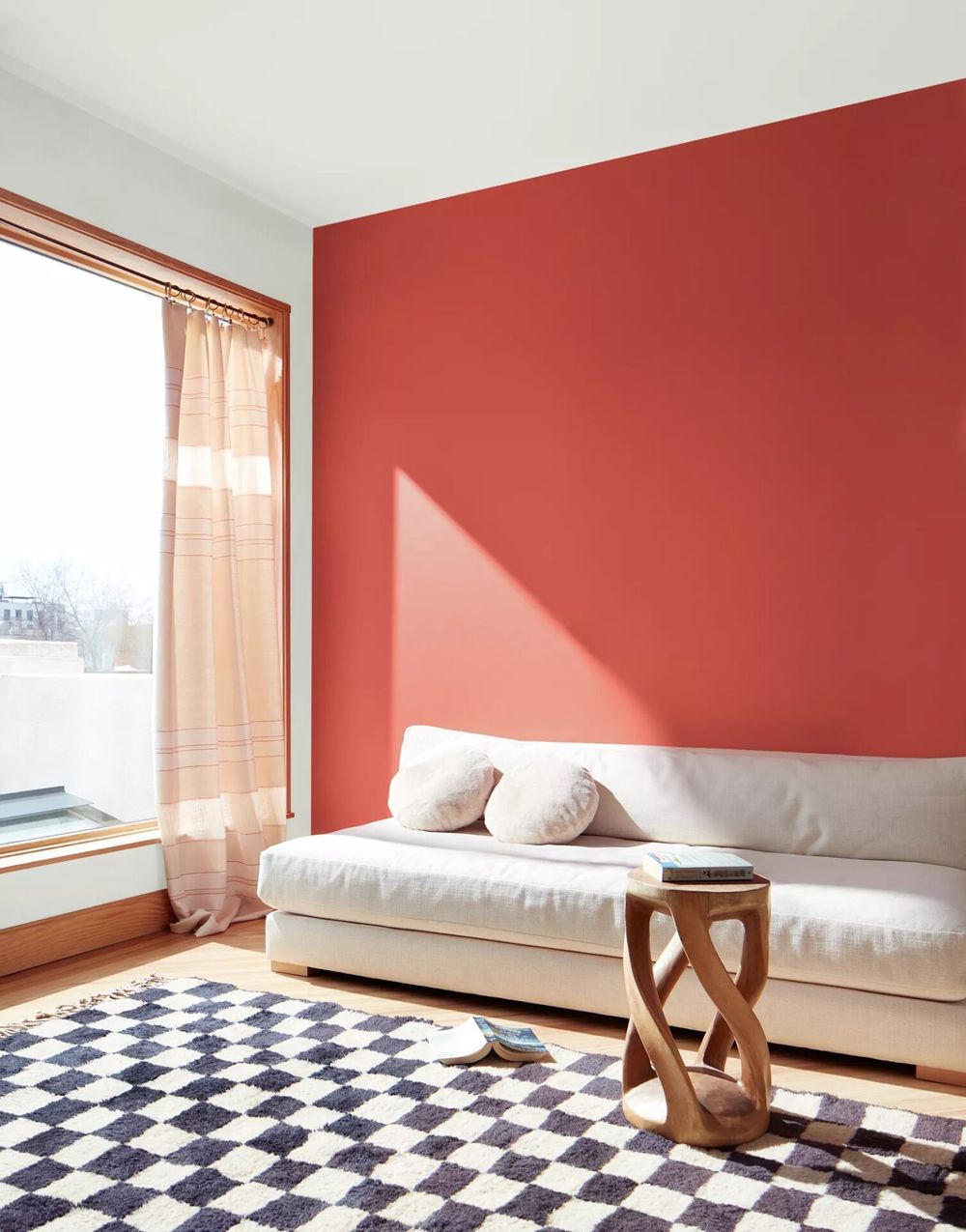 Whites and off-whites that pair nicely with Raspberry Blush include creamy whites, soft grays, and off-white shades. Lighter shades of 2008-30 Raspberry Blush include blush pinks, light pinks, and peaches. Darker shades of 2008-30 Raspberry Blush include rose, terracotta, and magenta. The undertones of Raspberry Blush are pink, red, and orange.
Sherwin Williams Redend Point
The faded pink Redend Point color chosen by Sherwin Williams is relaxing and earthy.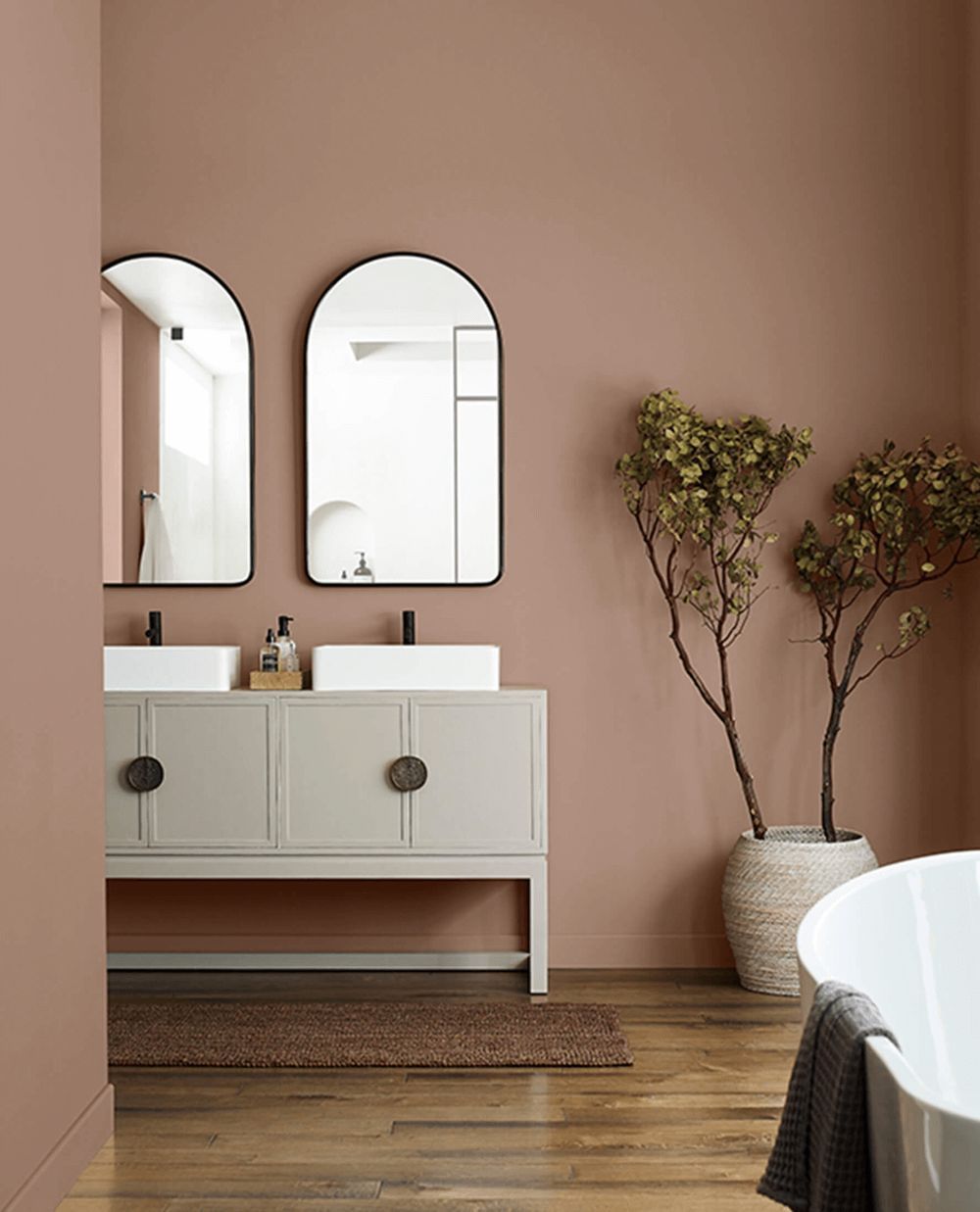 Pantone Viva Magenta
Pantone has chosen the bright Viva Magenta as its color of the year.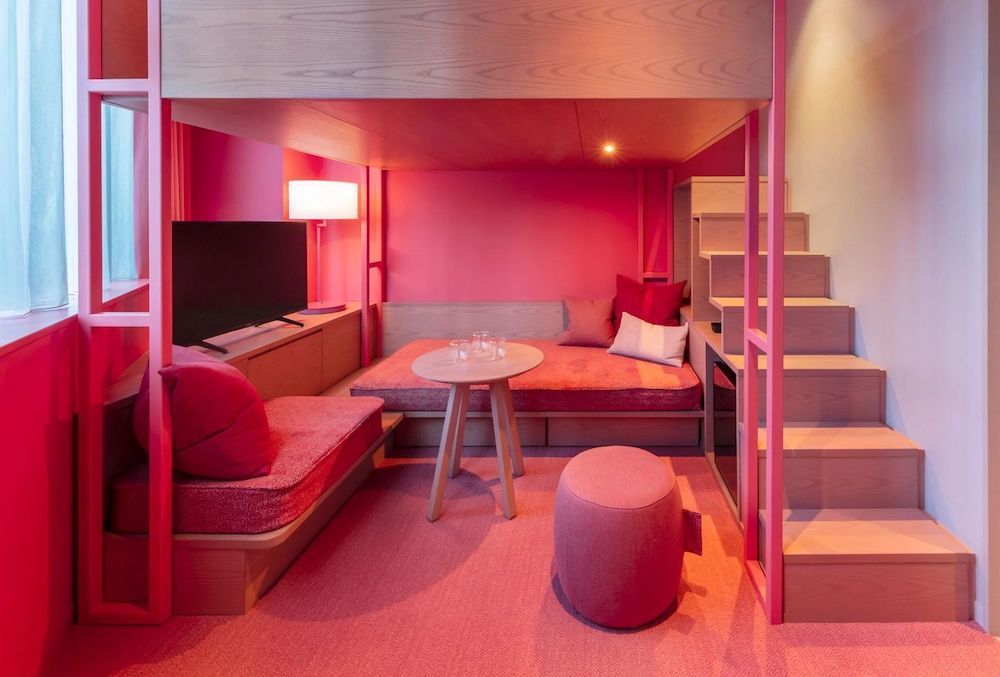 Dunn Edwards Terra Rosa
The Terra Rosa hue picked by Dunn Edwards is a faded subtle pink tone.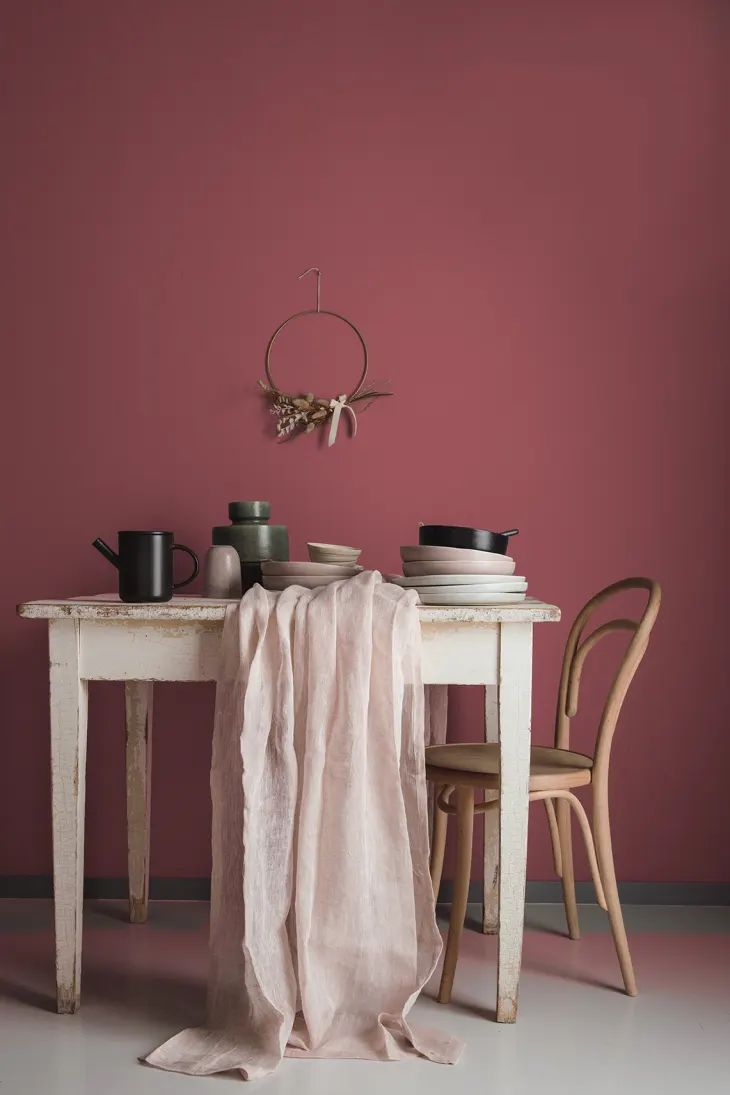 Canyon Ridge by Better Homes and Gardens
To round out the colors, BHG has chosen the warm orange hue Canyon Ridge as its color of the year. BHG makes its own line of paint and primer in collaboration with Walmart.