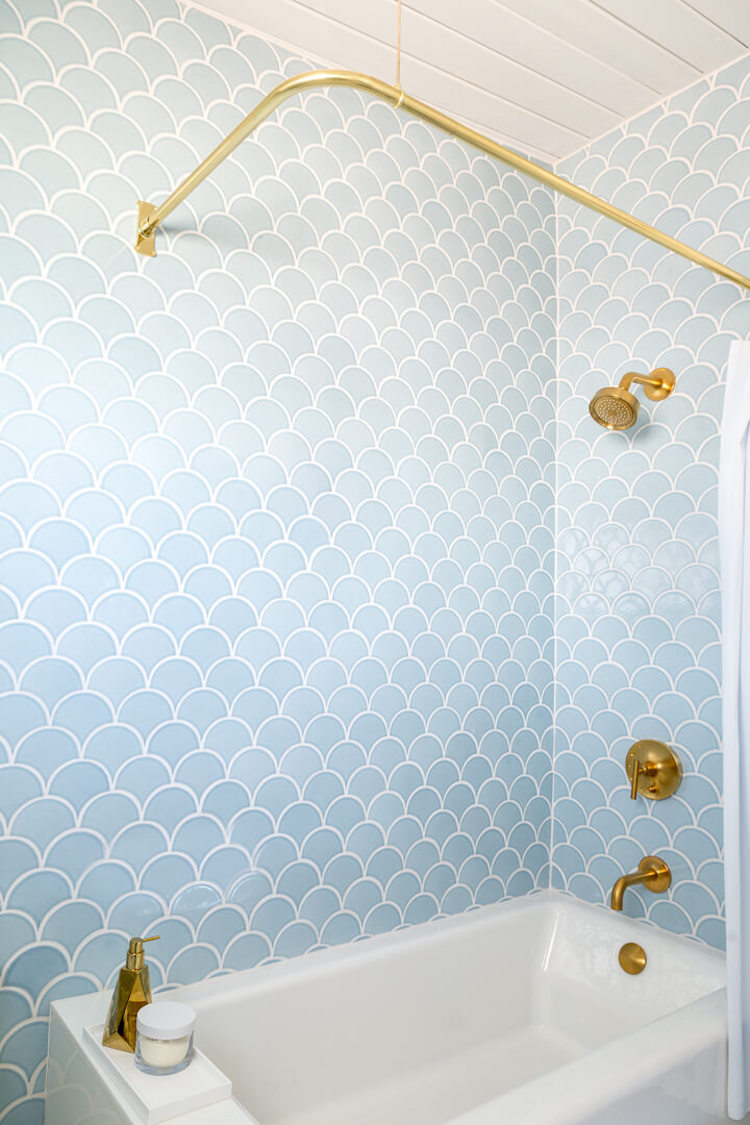 I'm currently loving the Fireclay soft blue scallop tiles Emily Henderson chose for her renovated bathroom.
These tiles, also called fish scale tiles or mermaid tiles can be used on walls in kitchens and bathrooms alike.
The pastel blue color with white grout looks wonderful next to the white tub and vanity. Henderson did a half-tone wall near the vanity and a full-tile wall around the bathtub.
The brass hardware and bathroom accessories give the space a classy feel. Awesome tile work, Emily!
Scallop Tiles We Love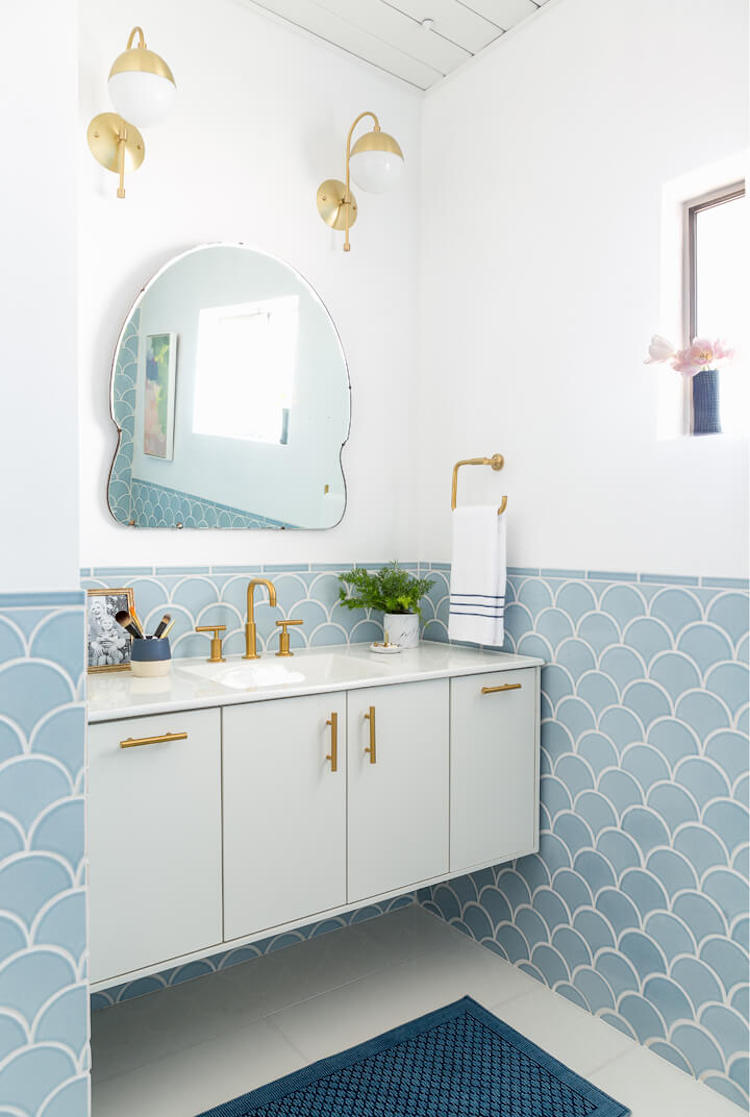 Have you used scallop tiling in your bathroom or home?