Blue is one of the best color choices you can use for your bathroom design. It's been a popular color theme in bathrooms for decades!
Blue is often associated with calmness and serenity, which makes it an appropriate color for a space that is meant for relaxation and self-care.
The hue of blue is a cool color that can visually make a room feel more spacious and open, which is beneficial in bathrooms, especially those that are small or have little natural light.
Blue is a versatile color that can be found in many shades, easily paired with various other colors, and seamlessly incorporated into different decor styles and color schemes.
Plus, blue is also commonly associated with water and the ocean, which ties in well with the concept of a bathroom as a place for cleansing and rejuvenation.
Here are some ideas for how to decorate a stunning blue bathroom at home.
Blue Floral Wallpaper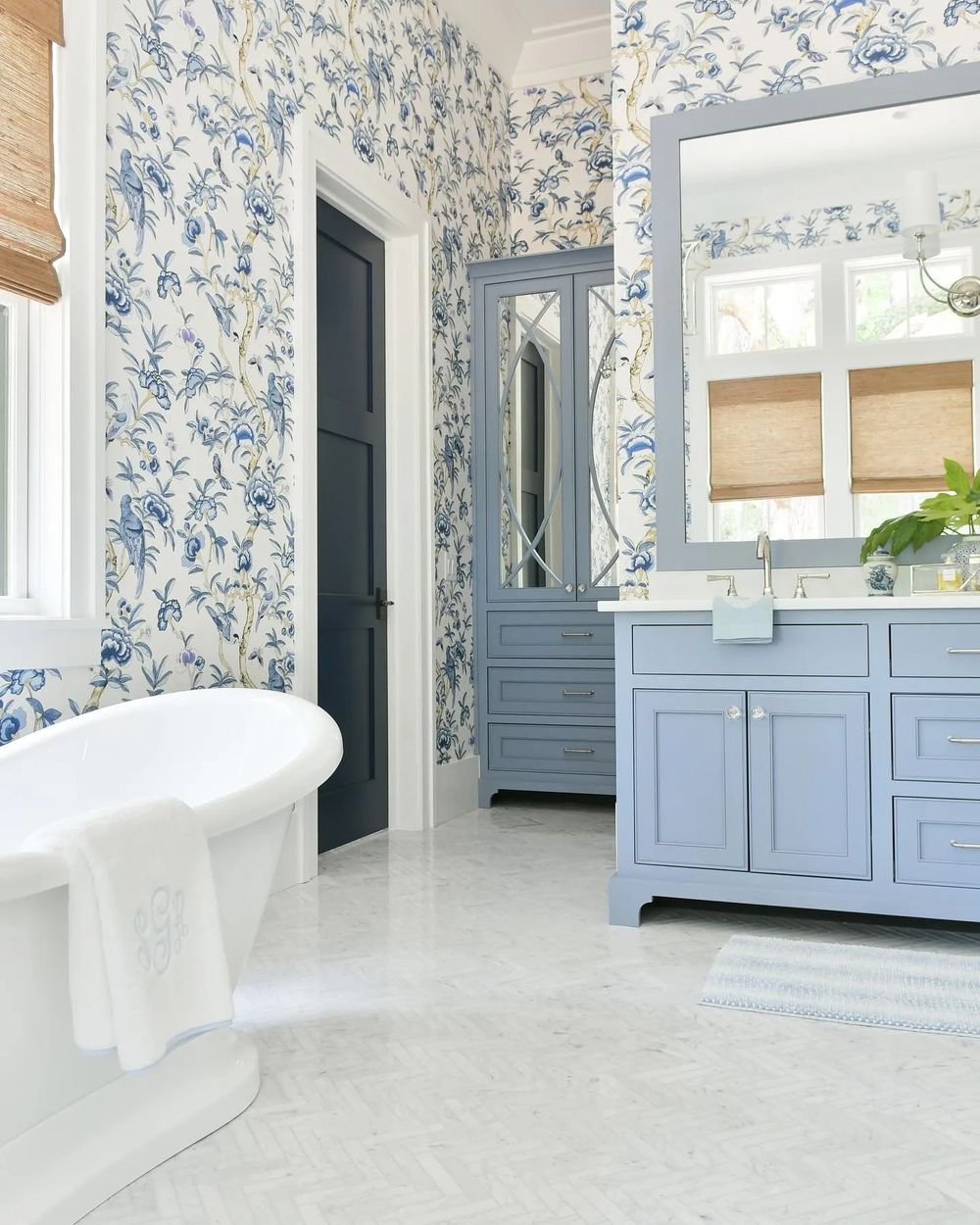 Bright Blue Vanity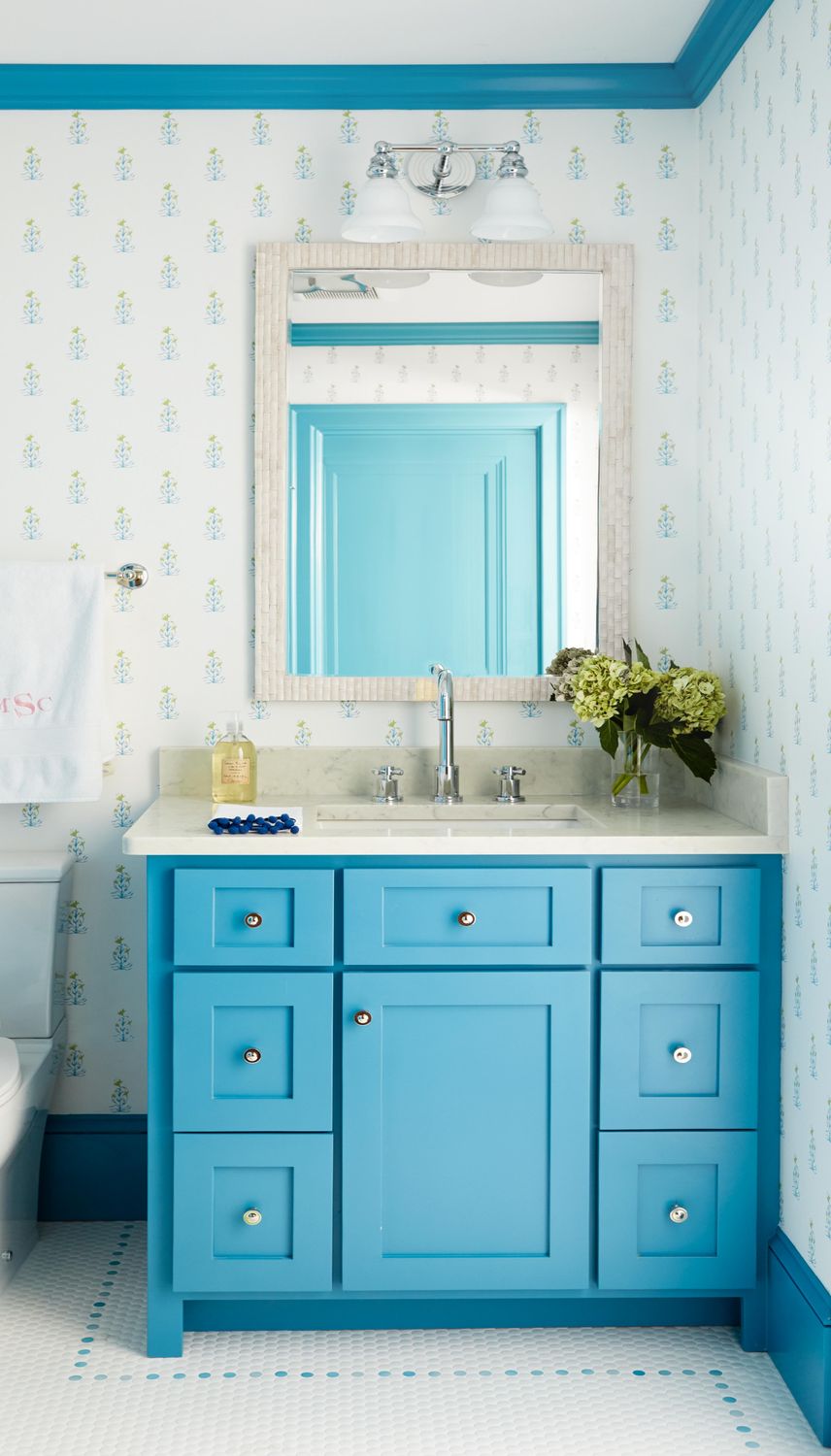 Blue Patterned Shower Tiles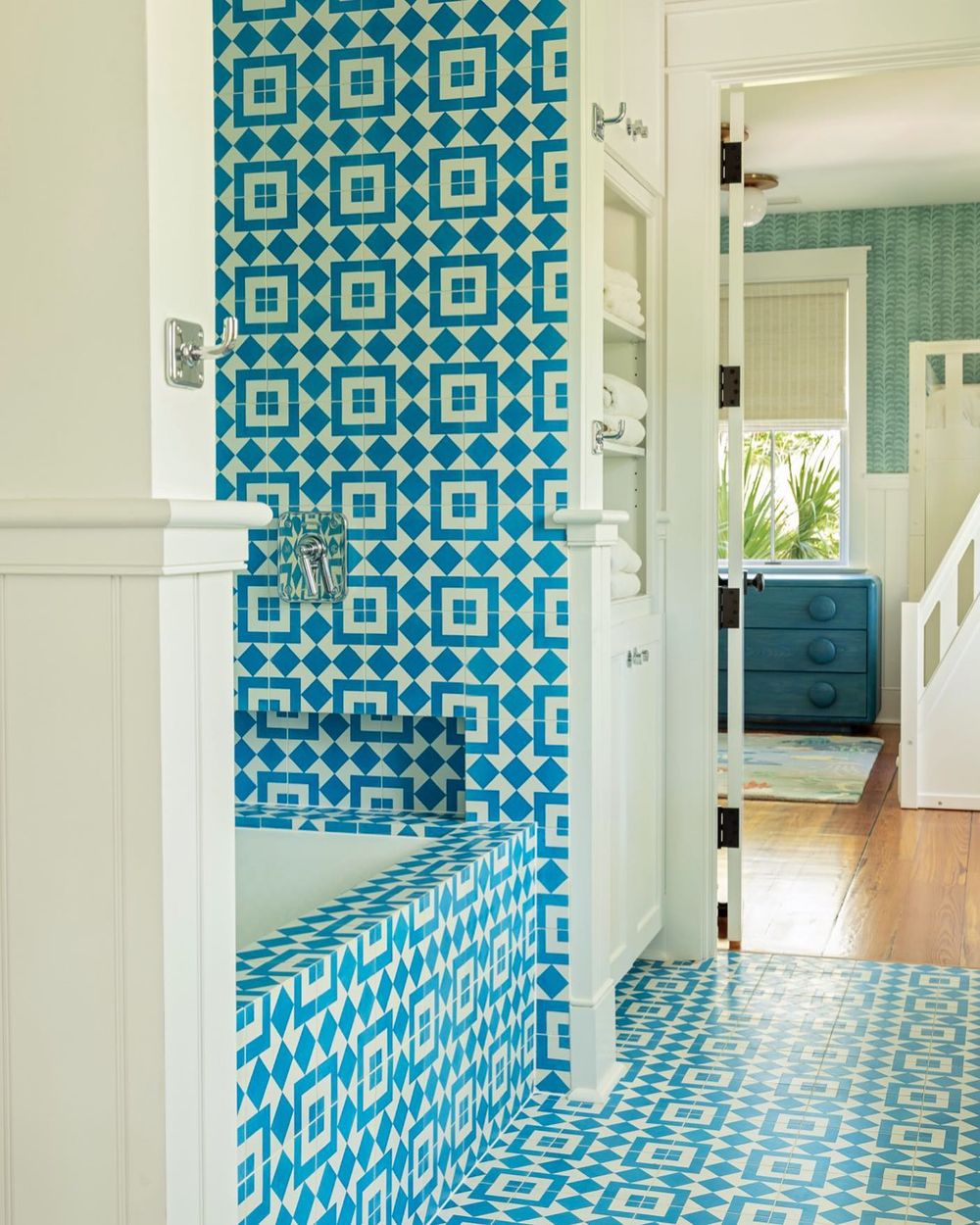 Ocean Blue Backsplash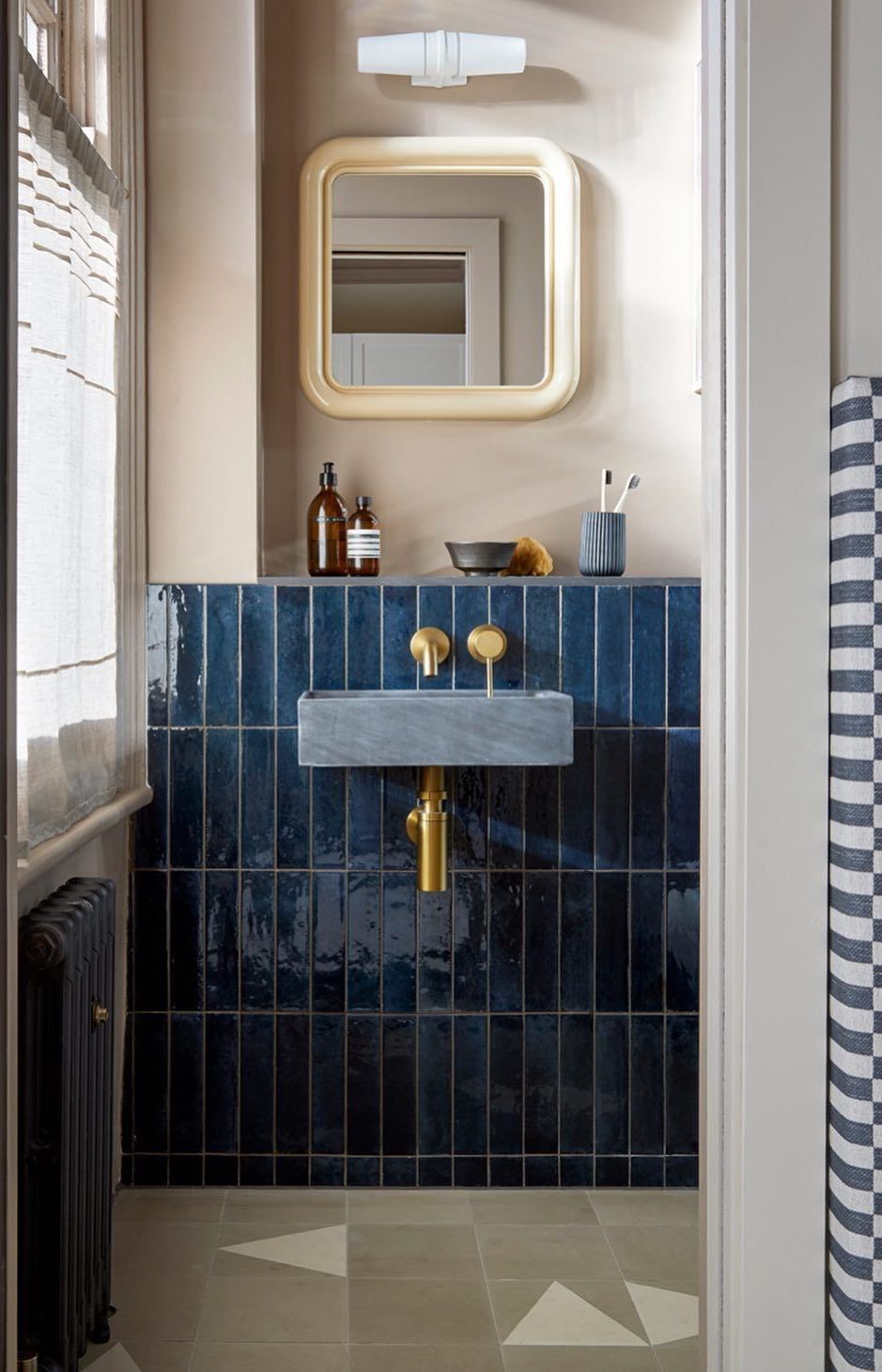 Blue Patterned Floor Tile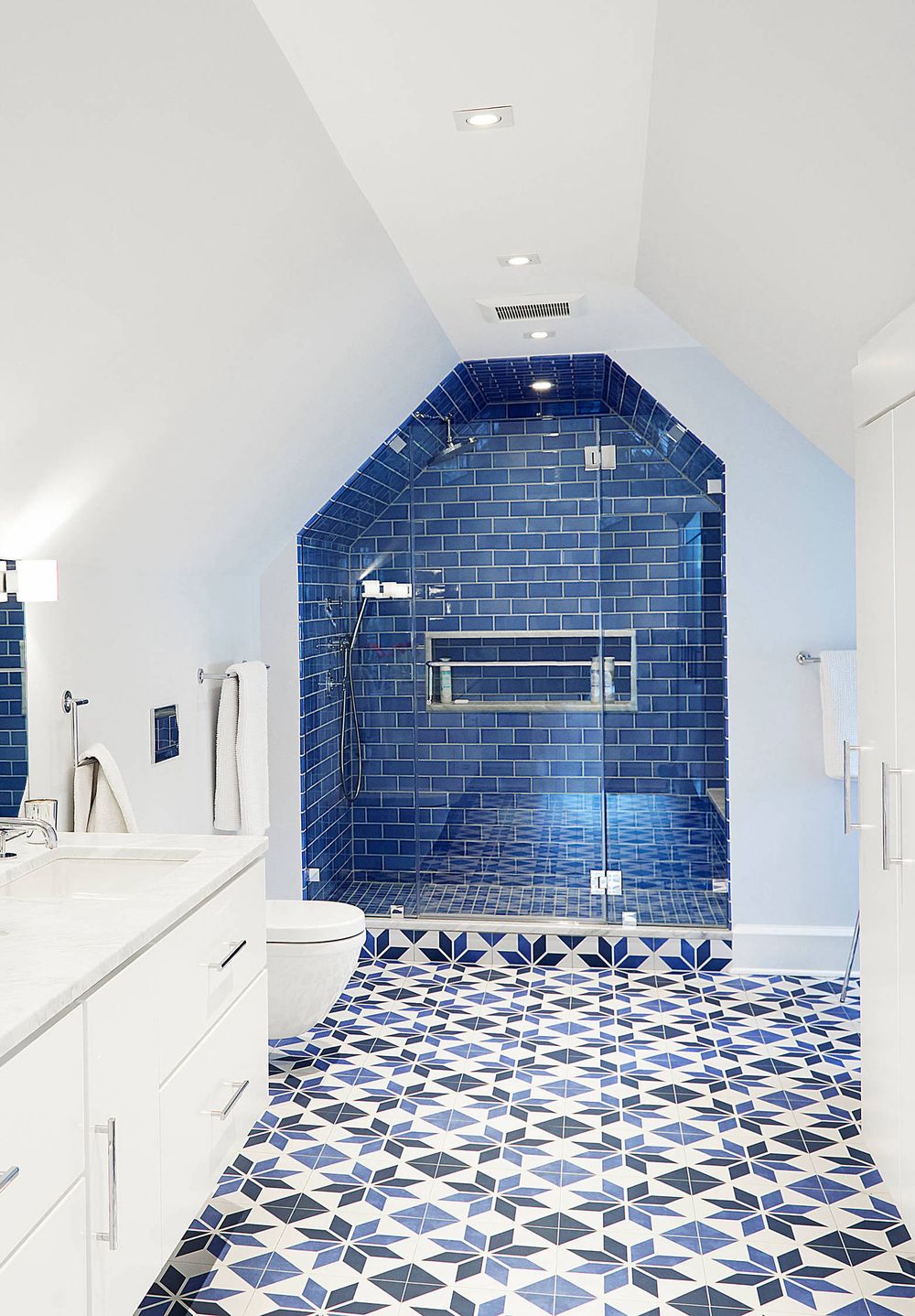 Blue Tinted Marble
This is one of the most luxurious blue bathroom ideas. This bathroom features blue tinted marble on the walls, floor, and ceiling of a bathroom that has an oversized window and direct view of the ocean.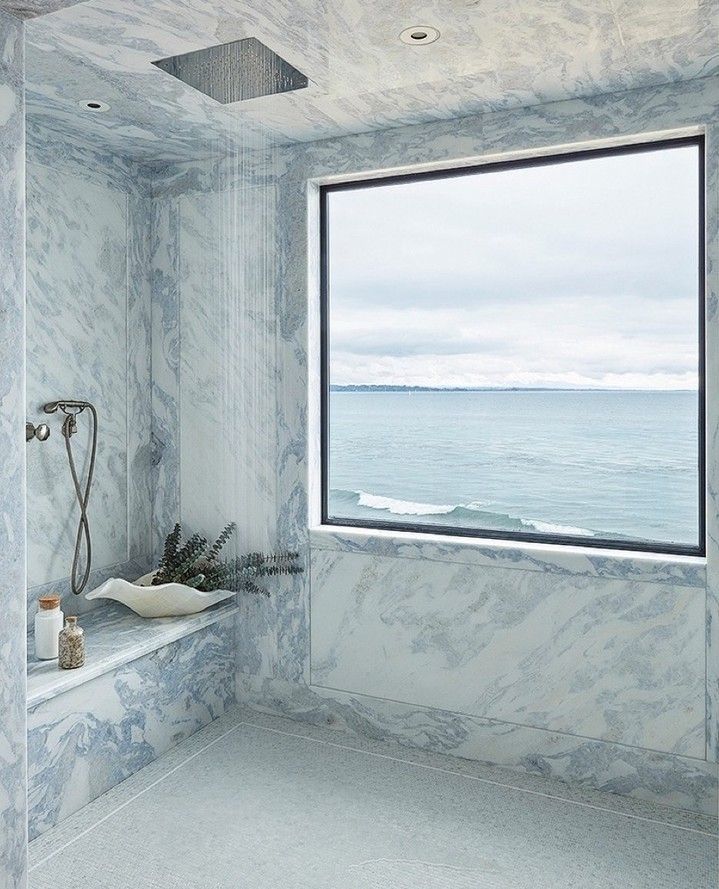 Periwinkle Blue
Don't be afraid to experiment with off-shades of blue like periwinkle, which has a purple tint to it. Classic blue colors like sky blue and baby blue are somewhat tiresome. This unique shade of blue will make for a memorable and stand-out bathroom design.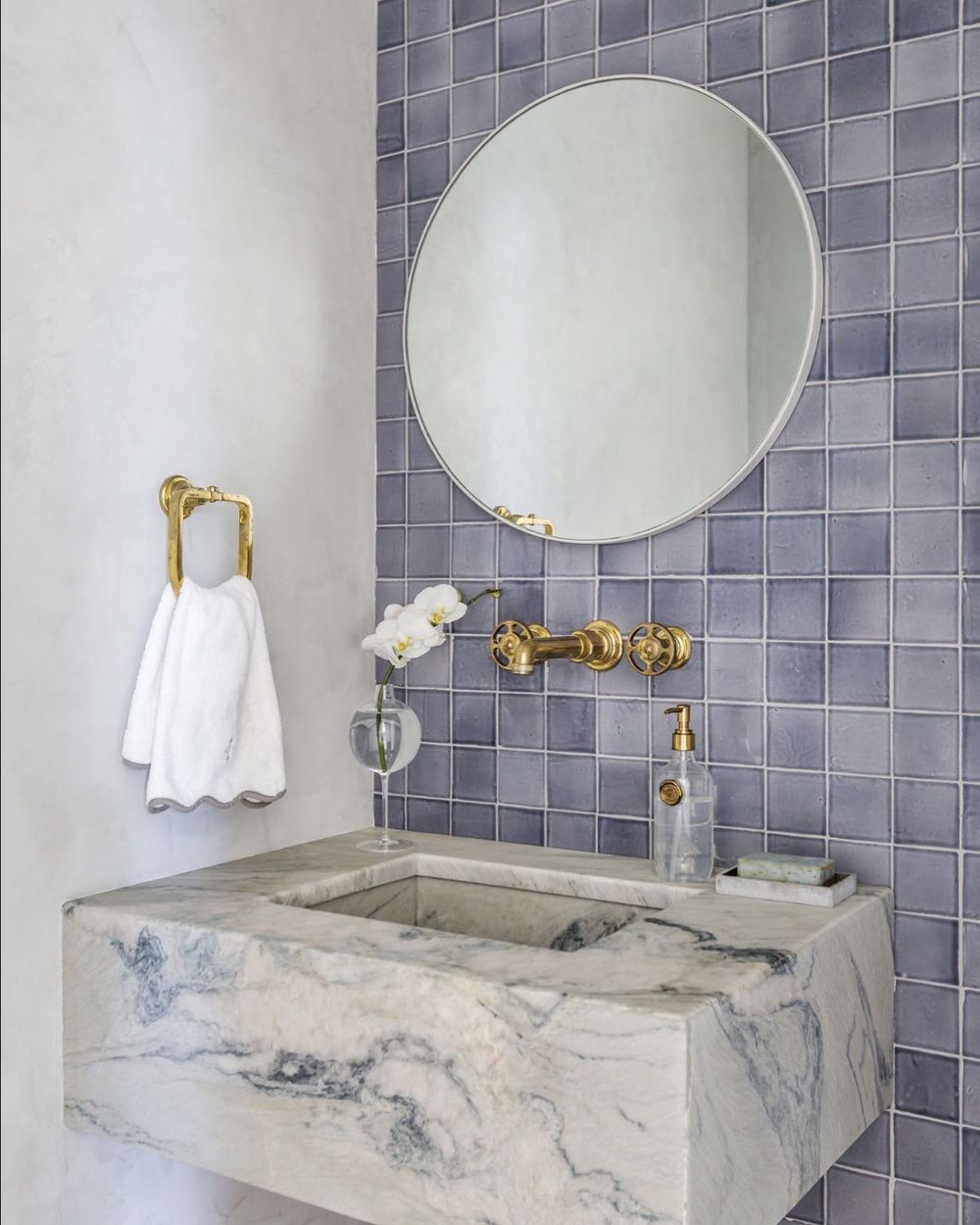 I hope these blue bathroom ideas inspired you greatly!