Working as a design assistant in New York City doesn't exactly give you the means to live in a sprawling apartment. Need some advice on how to make it work? Ask Danielle Armstrong of Tilton Fenwick, who managed to style her tiny NYC apartment in a feminine and glamorous way!
Her blush pink walls, neutral couch and white dresser are all the perfect canvas for some seriously beautiful decor – a pink patterned artwork, vintage kitchen accessories, and pastel patterned pillows.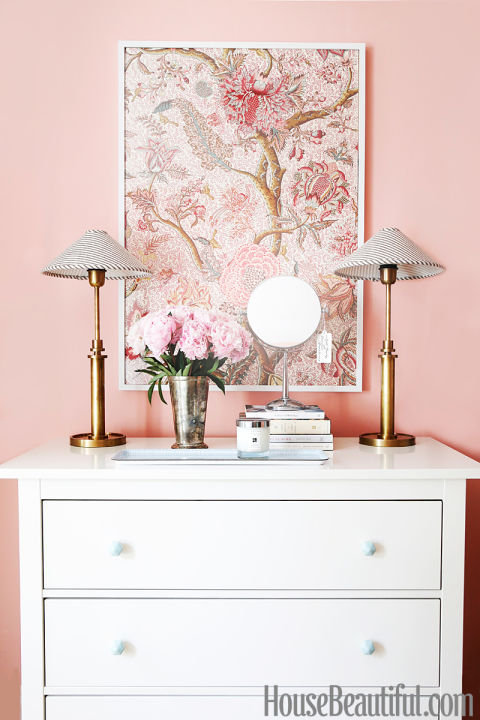 Images via House Beautiful
So there you have it: Stick to the basics when it comes to the larger purchases, then go all out on decor to spruce up the space!