You probably known Emily Jackson from Instagram, where she shares her impeccably styled outfits with over 300 thousand followers. Well, you wouldn't be surprised to know that Emily's Utah home is just as beautifully designed as her wardrobe! Jackson has been revealing the designs of her home slowly and each post is more thrilling than the last. Here, I gathered some of my favorite shots from Jackson's blog, The Ivory Lane to share the best of her home redesign.
Consisting mainly of neutrals like white and grey with some gold and metal accents, the home is a tad more edgy than her pink-obsessed sister, fellow blogger Rachel Parcell. I'm absolutely in love with the royal blue dining room chairs she chose alongside designers Caitlin Creer and Alice Lane Home. The touches of color in the dining room help bring life to an otherwise muted color palette. Be sure to check out the awesome beaded chandelier in the bedroom – surely an item to add to your wish list of dream decor!
Emily Jackson House Tour
Living Room Decor
Kitchen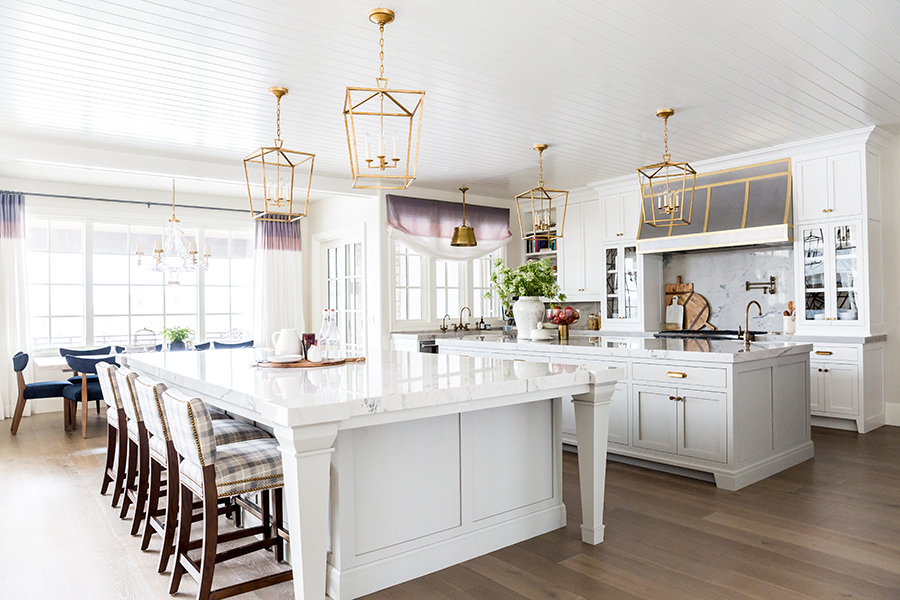 Dining Room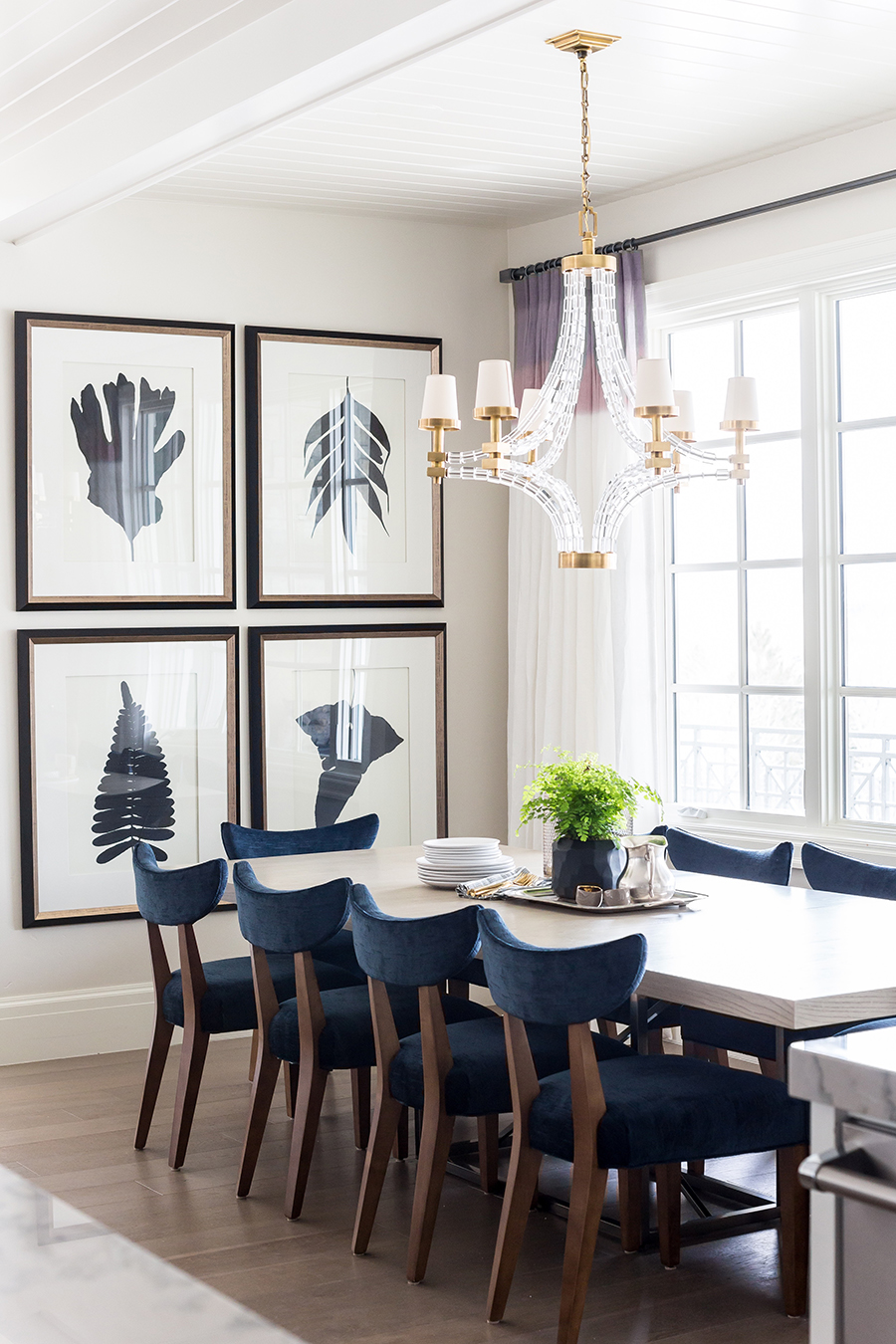 Entryway
Decor
Bedroom
Bathroom
Closet
Laundry Room
Outdoors
Images via The Ivory Lane / Photography by Lindsay Salazar
Which room is your favorite? Would you do anything differently?