Have you thought about putting a daybed in your home? Perhaps you need help deciding which daybed is right for you. Let us guide you through selecting the right daybed for your home!
What is a Daybed?
A daybed is a multi-purpose piece of furniture that comes in handy to most homeowners. It is a neat combination of a bed and a sofa. It can serve multiple purposes depending on your needs. Daybeds are a great option for rooms without a lot of space. They can be used as seating when needed and of course for sleeping as necessary. You can recognize a daybed by the headboard that extends around three sides of the seat cushion itself. Most daybeds are similar in size to a twin size bed, though different sizes can be found.
Daybeds typically pull out to expand a second part of the mattress which can be used to create a double-sized bed when needed. Often, drawers are found beneath the mattress which you can use to store sheets, pillows and blankets.
Where to Put a Daybed
You may be wondering what rooms a daybed is suitable for. Well, since daybeds are so practical, you can put them just about anywhere you need some extra seating or sleeping space! Because they tend to be on the smaller size, many people put them where a full-sized bed will not fit. Daybeds are often found in studio apartments or small guest bedrooms. They also make great beds for kids. Outdoor daybeds provide a quiet place to relax outside your home, on your deck, patio, or even in your sunroom.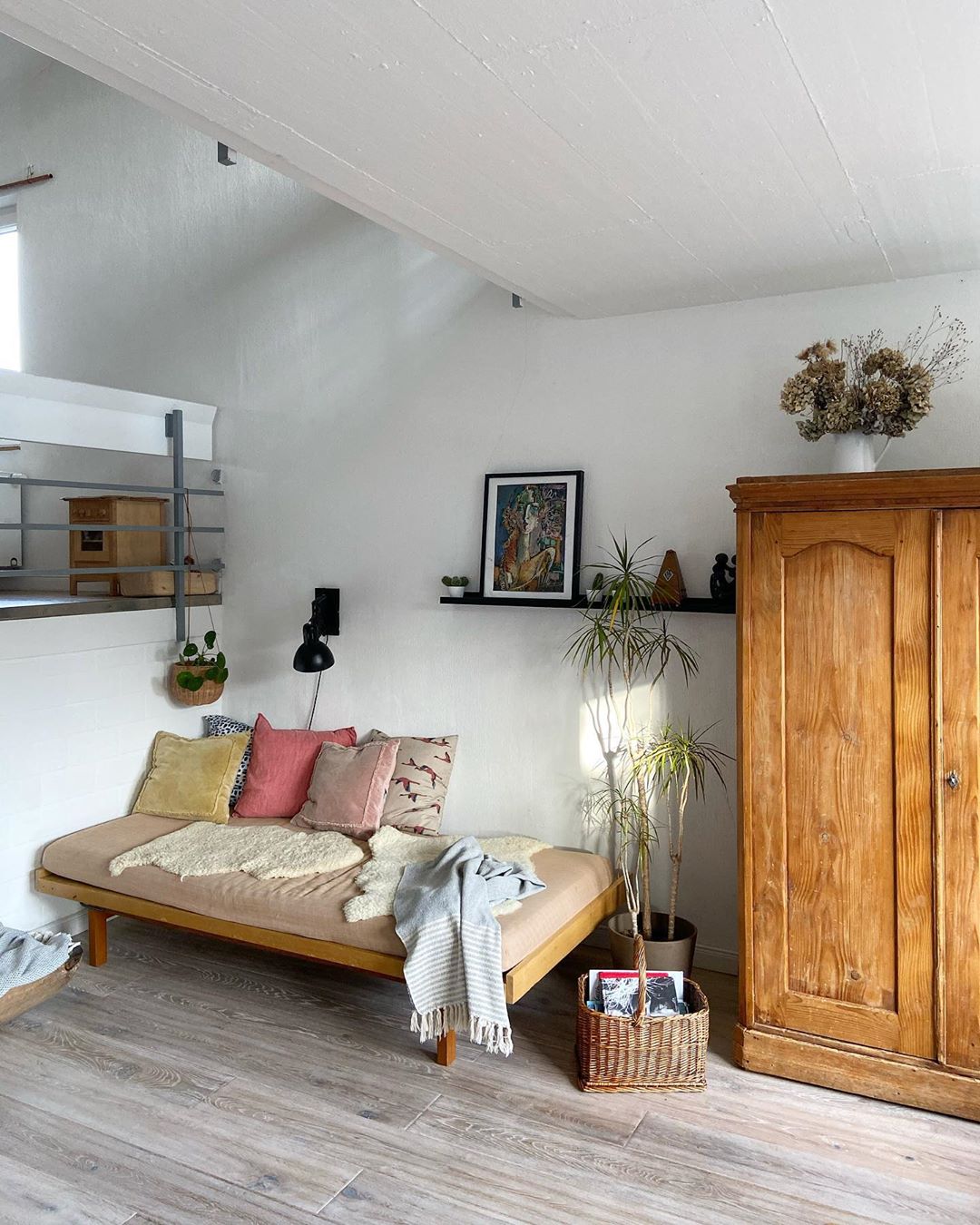 Types of Daybeds
The main decision you will have to make when purchasing your daybed is the kind of frame you wish to have. Just like any bed, you can choose from wood or metal when it comes to the bed frame. This is an important choice and may depend on the type of decorating style in your home.
Here are a few highly rated Daybeds:

Amazon is a great place to find daybeds, too: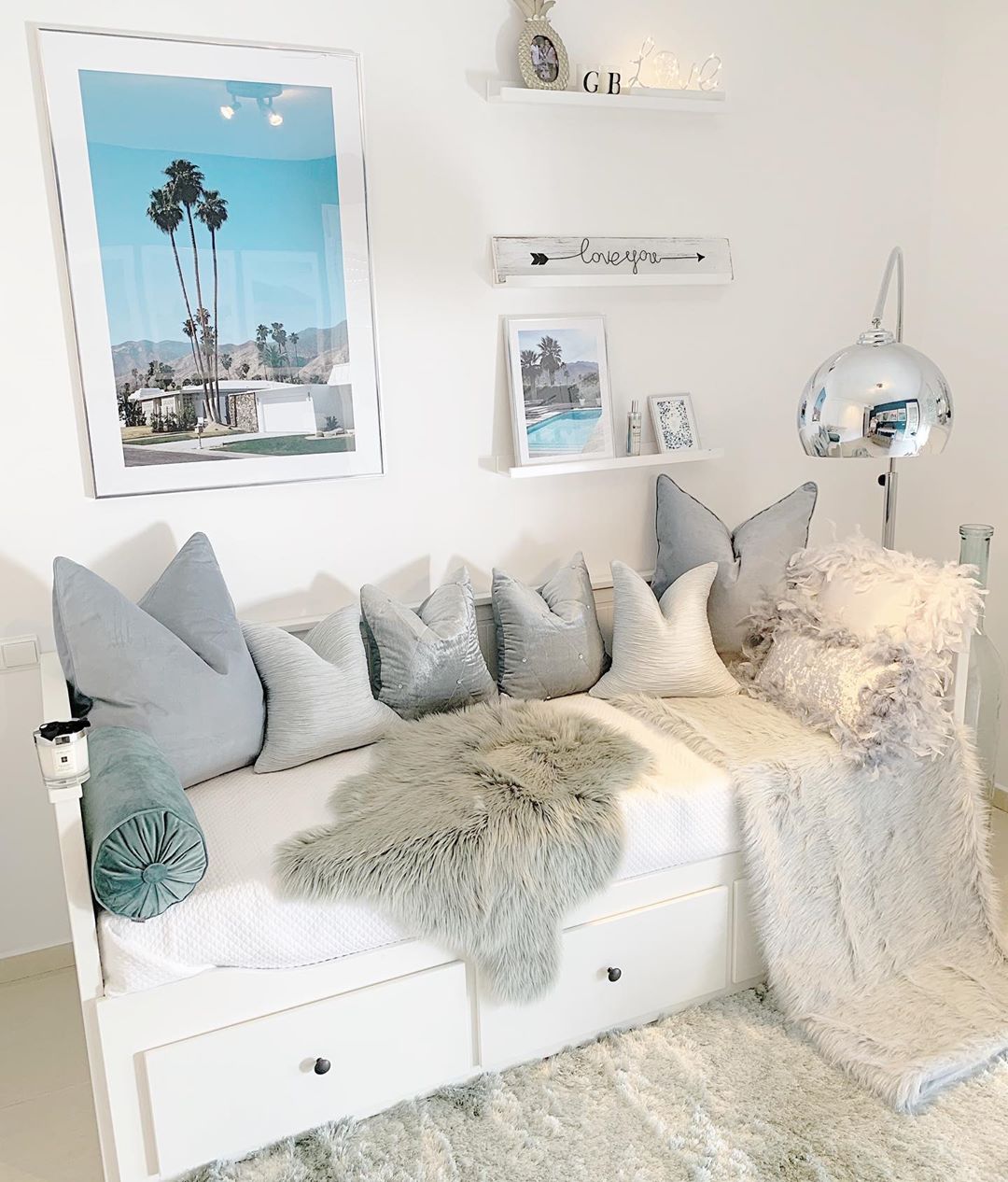 Decorating a Daybed
When it comes to decorating your daybed, you can decorate it just like you would any other sofa or bed. Adding throw pillows and blankets will provide comfortable support to your family and guests. Slipcovers can totally change the look of the daybed as you wish.