These days there's nothing more classy than white marble dining tables. We've fallen completely in love with marble, as it works beautifully in so many rooms! Here we've chosen ten marble dining tables that we think would be a fabulous addition to any home. Each is unique in its own way and we can't wait to hear which are your favorites!
Simple yet elegant, this table brings the right amount of gold to a long marble table made for a large family!

This gorgeous marble table's base has a gold finish made of a beautiful geometric style pattern.

As you know, gold works beautifully with marble. If the round golden base was too much for your taste, then this another great option with less gold.

This option is priced a little bit less as it's made from artificial marble, though you'd never know by looking at it!

White Marble Dining Table Ideas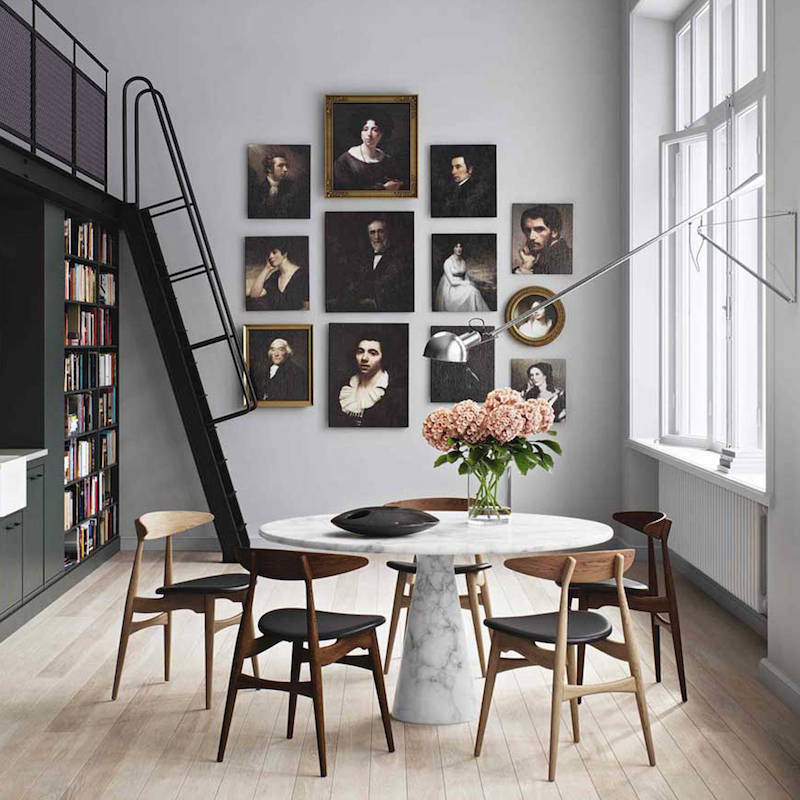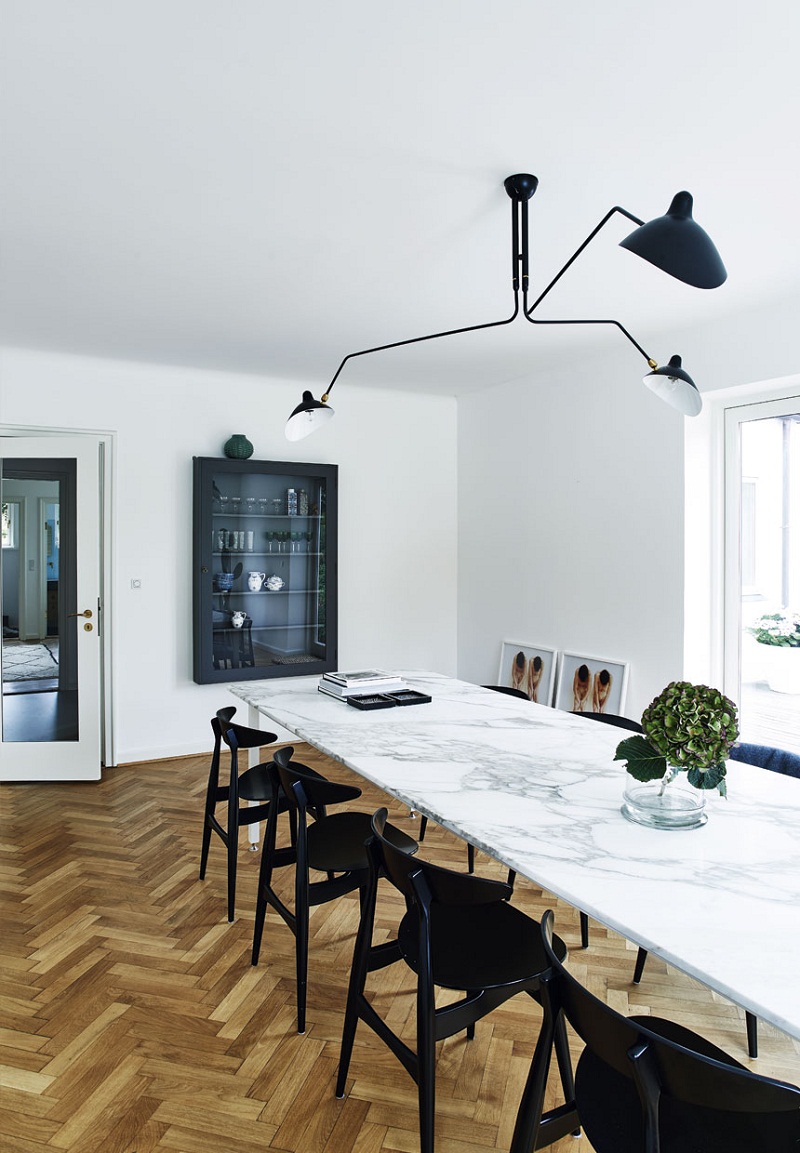 Unknown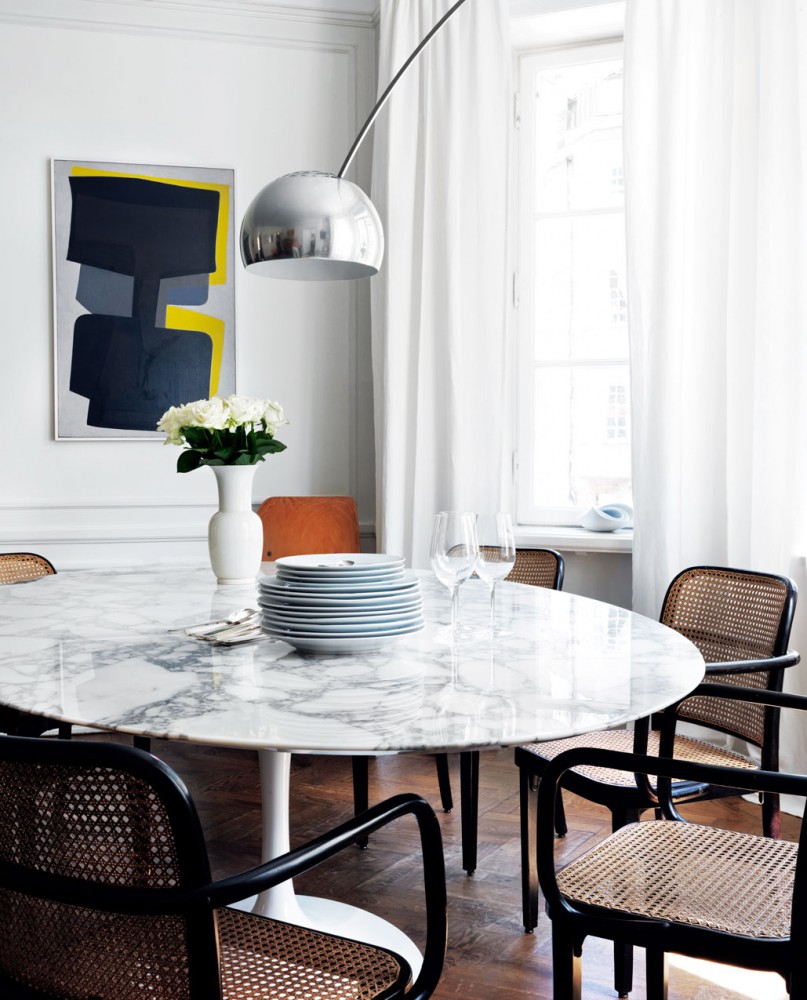 Jonas Ingerstedt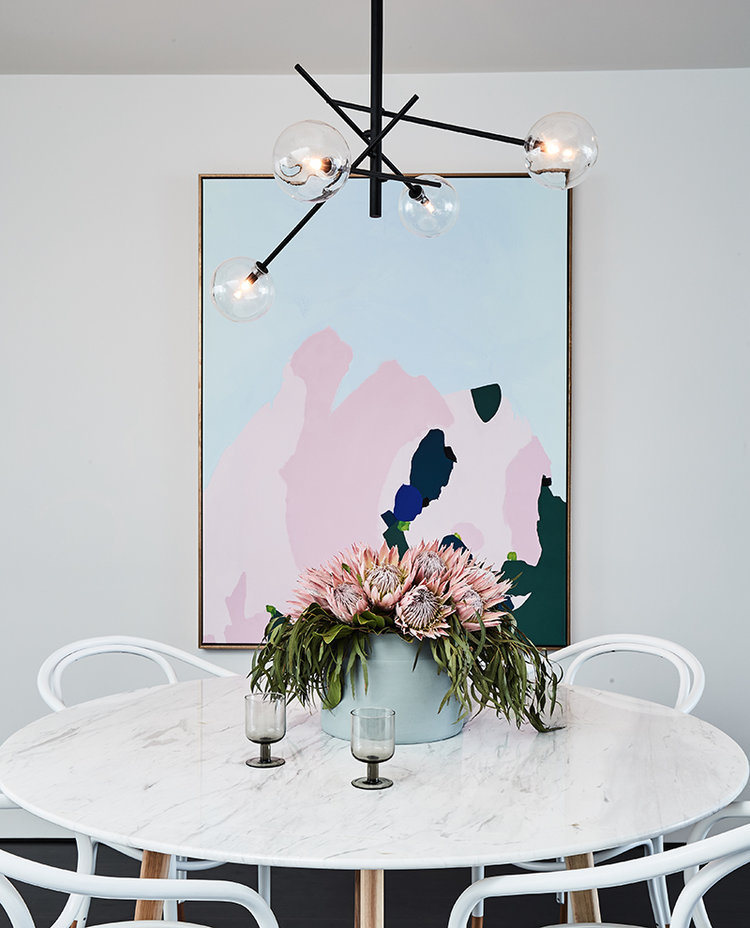 James Geer / Rebecca Judd Loves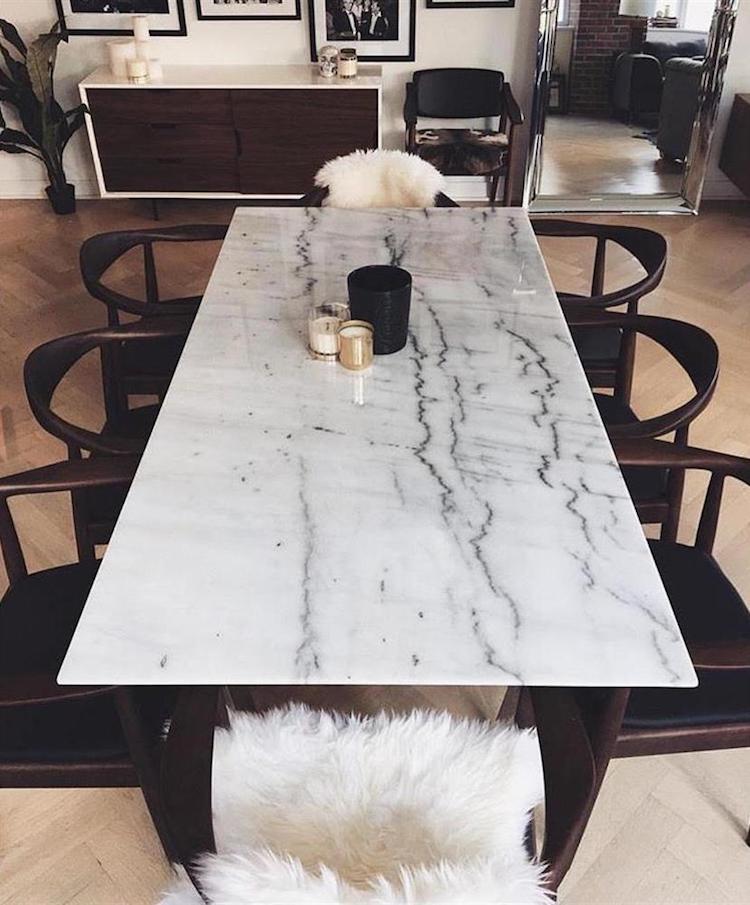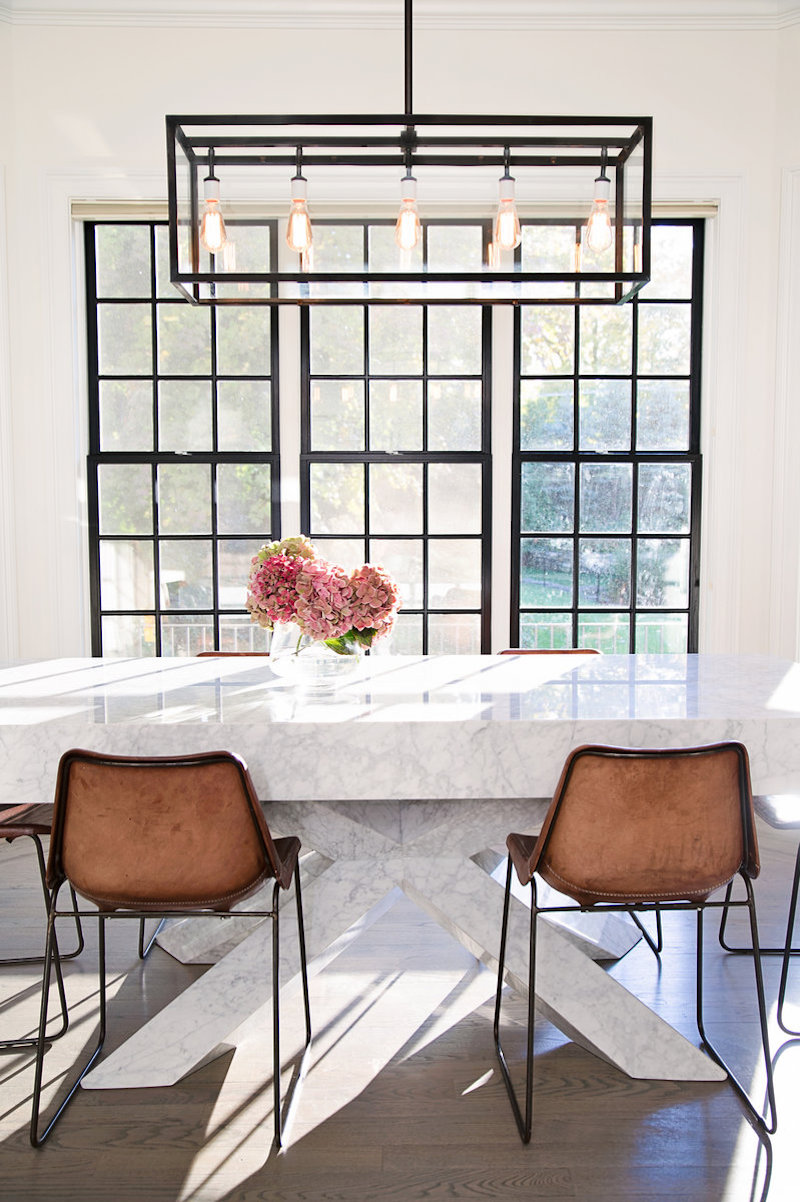 Gurusurya Photography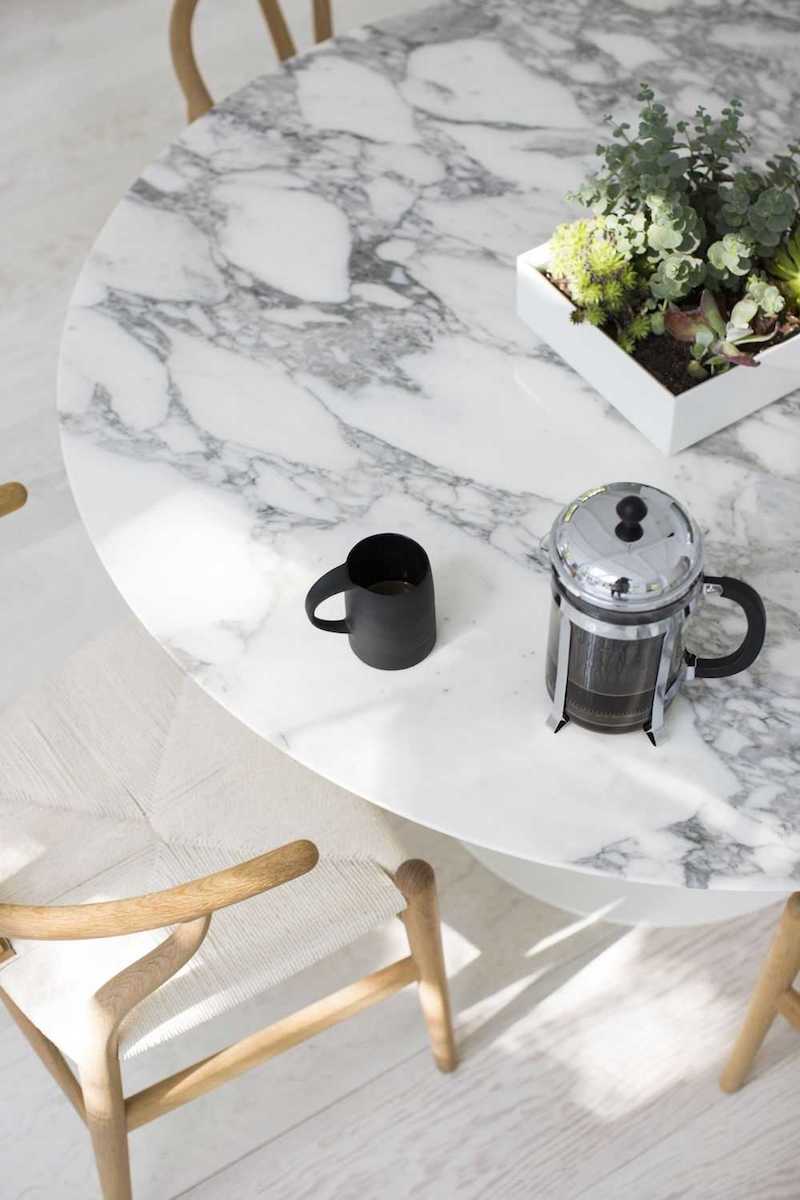 Unknown
Do you have a white marble dining table at home?