10 White Marble Dining Tables You'll Adore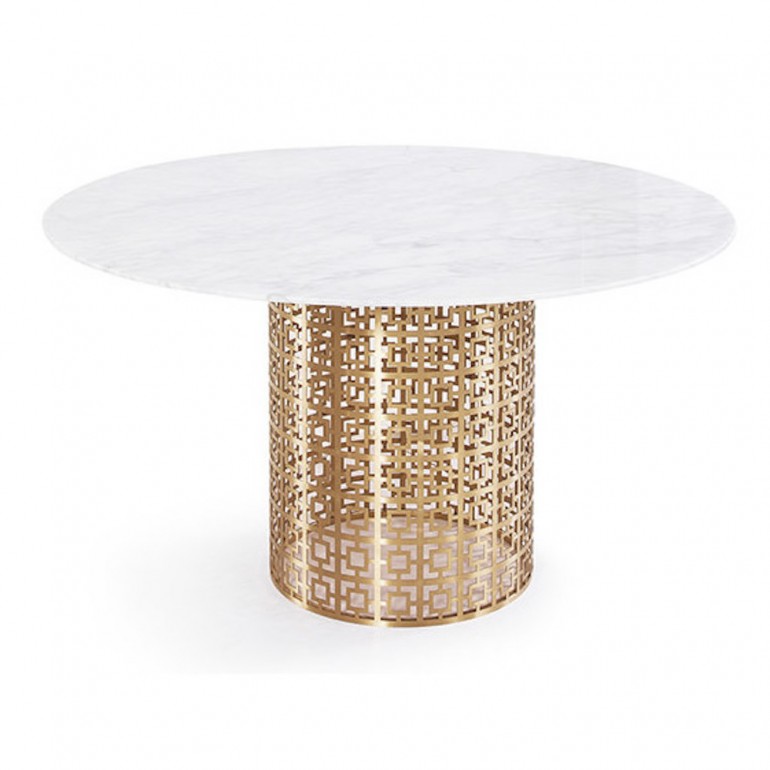 These days there's nothing more classy than white marble dining tables. We've fallen completely in love with marble, as it works beautifully in so many rooms! Here we've chosen ten marble dining tables that we think would be a fabulous addition to any home. Each is unique in its own way and we can't wait to hear which are your favorites!
Simple yet elegant, this table brings the right amount of gold to a long marble table made for a large family!

This gorgeous marble table's base has a gold finish made of a beautiful geometric style pattern.

The most unique of the bunch, this vintage iron table is a wonderful way to bring French countryside style to your home.

This solid white marble table will go perfectly in a brightly colored room!

As you know, gold works beautifully with marble. If the round golden base was too much for your taste, then this another great option with less gold.

We love the French-style design of this table, almost like it came straight from a brasserie in the center of Paris!

The iron base gives this table a chic, vintage feel.

This option is priced a little bit less as it's made from artificial marble, though you'd never know by looking at it!

We love how the black legs of this table balance the contrast of the bright white marble.

Round or rectangular marble tables are fairly common, but we've yet to see a square marble table as beautiful as this one!

Did you love these white marble dining tables? Pin an image below to save this article!