How to Style the Anthropologie Gleaming Primrose Mirror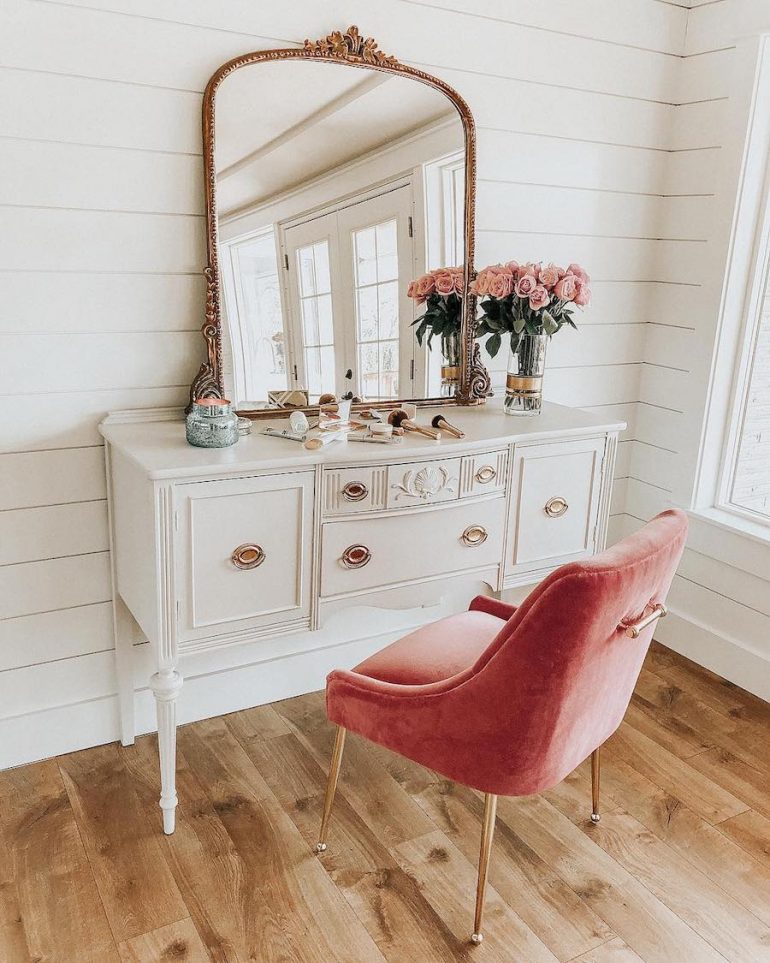 If there's one decor item I'm currently majorly crushing on, it's the
Anthropologie Gleaming Primrose Mirror
in gold. It comes in three sizes: 3 feet, 5 feet and 7 feet. The mirror is a rounded at the top with a gilded vintage frame – kind of like the style you'd find in a charming Parisian flat.
1. On the vanity
I love love love this mirror on top of a vanity. I think it works great with both vintage-style vanities (as seen below) and more modern minimal ones to create contrast.
PS. Grab the pink velvet chair here!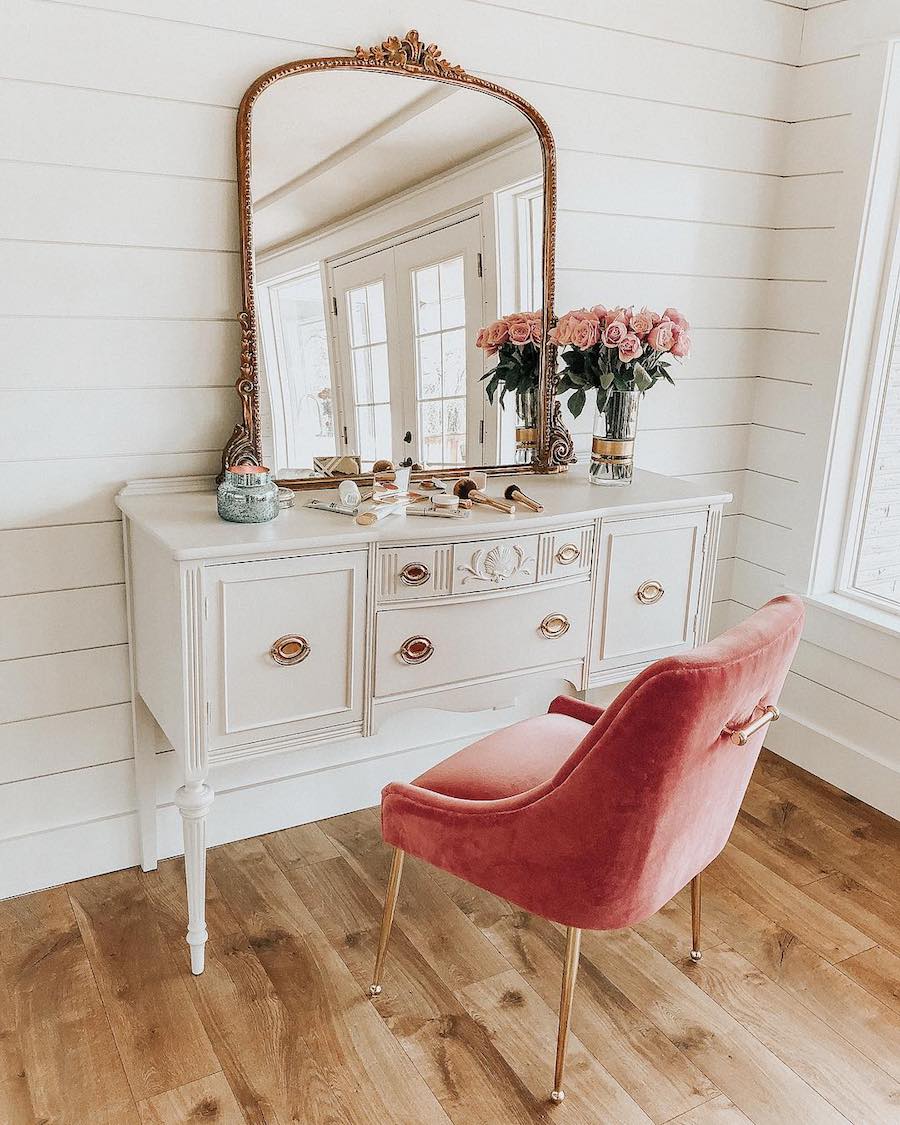 2. On the fireplace
I love how Camille styled this mirror on top of her studio fireplace. Just gorgeous!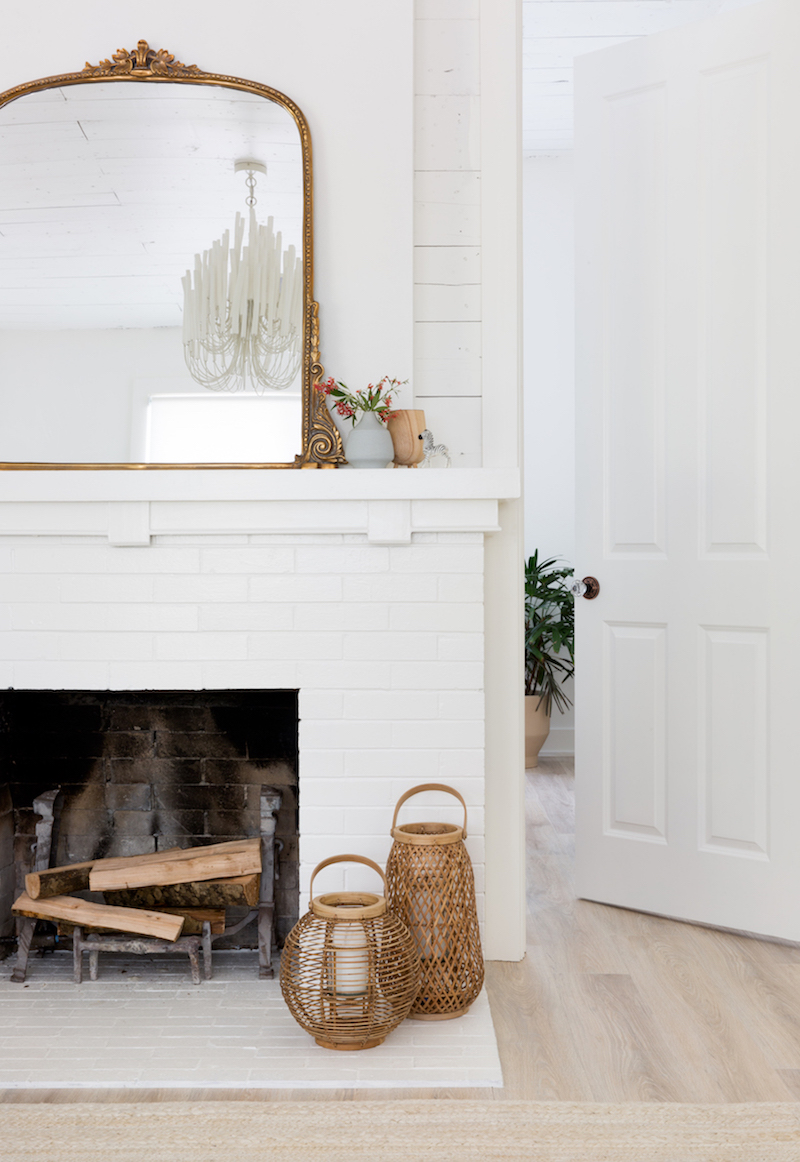 3. On the floor
This styling works best with the 7-foot mirror. What an awesome way to incorporate a floor-length mirror into your home!
PS. Grab the blush pink chair here!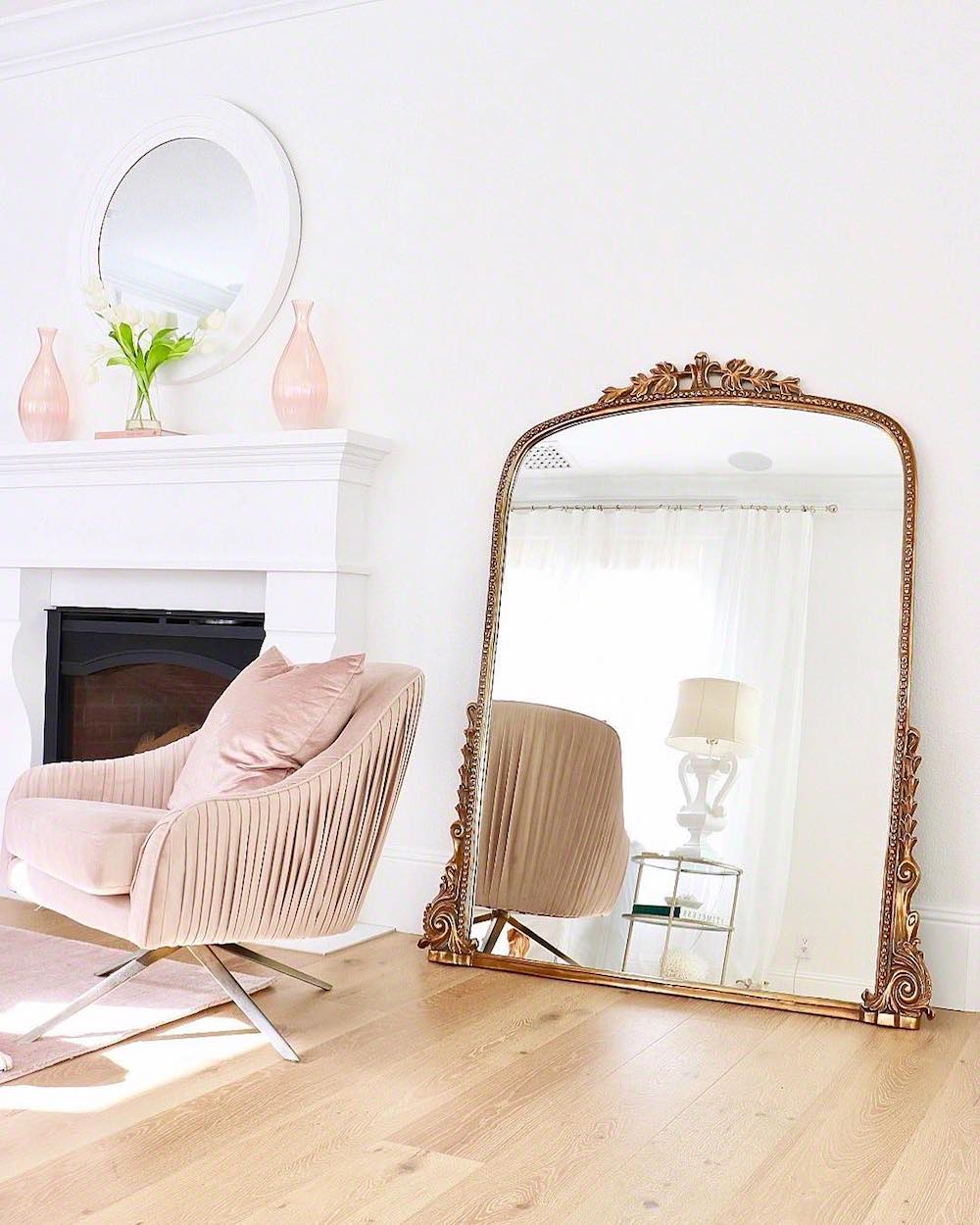 Those are three wonderful ways to style the Anthropologie Gleaming Primrose Mirror in gold… Have you styled it in a creative way?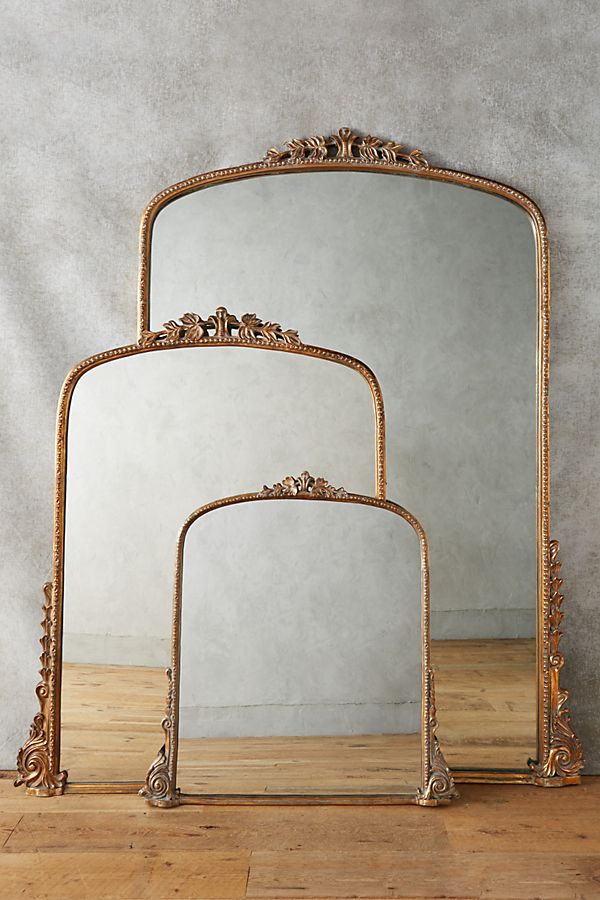 More Gleaming Primrose Mirror Styling Inspiration
Check out some more Gleaming Primrose Mirror inspiration below!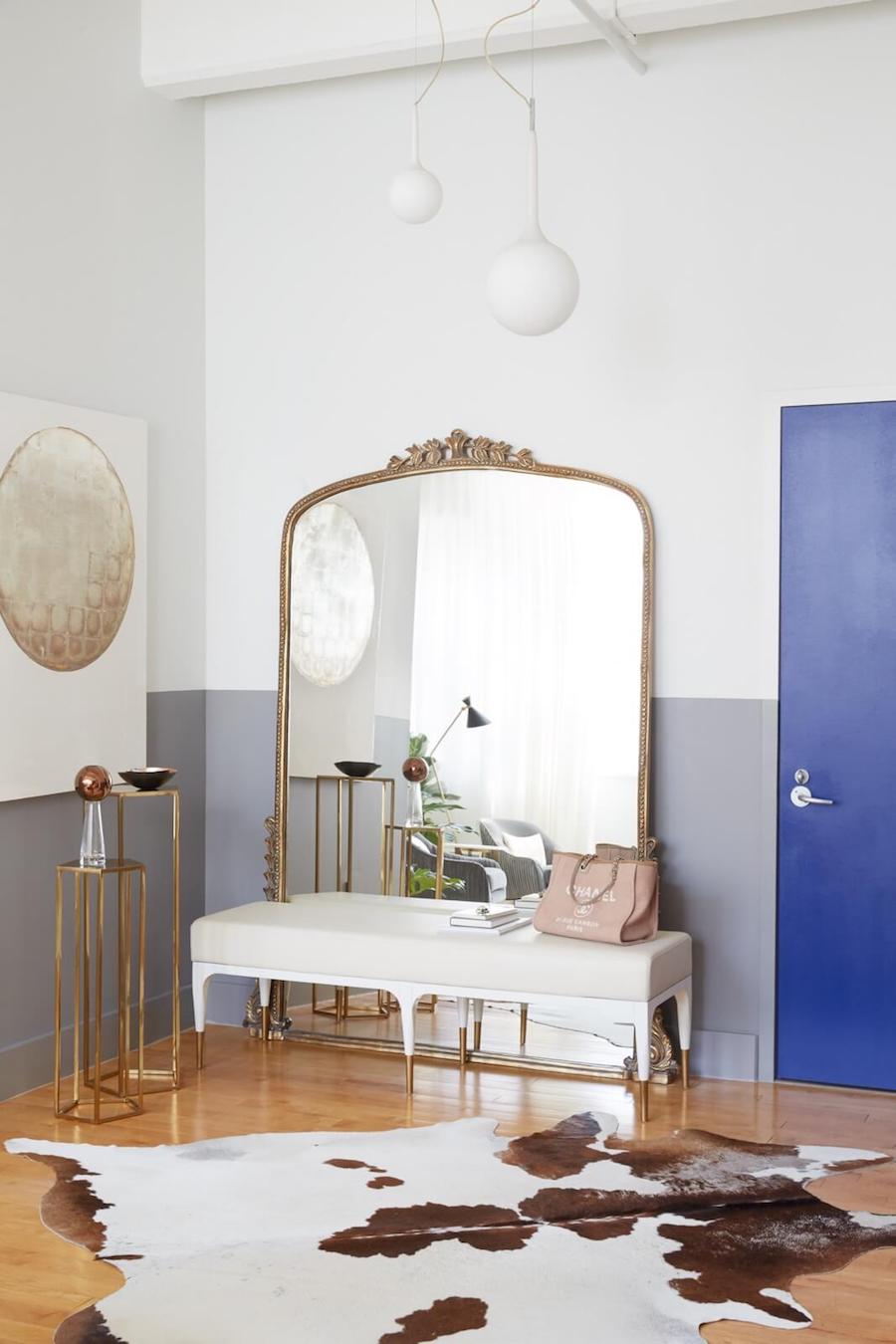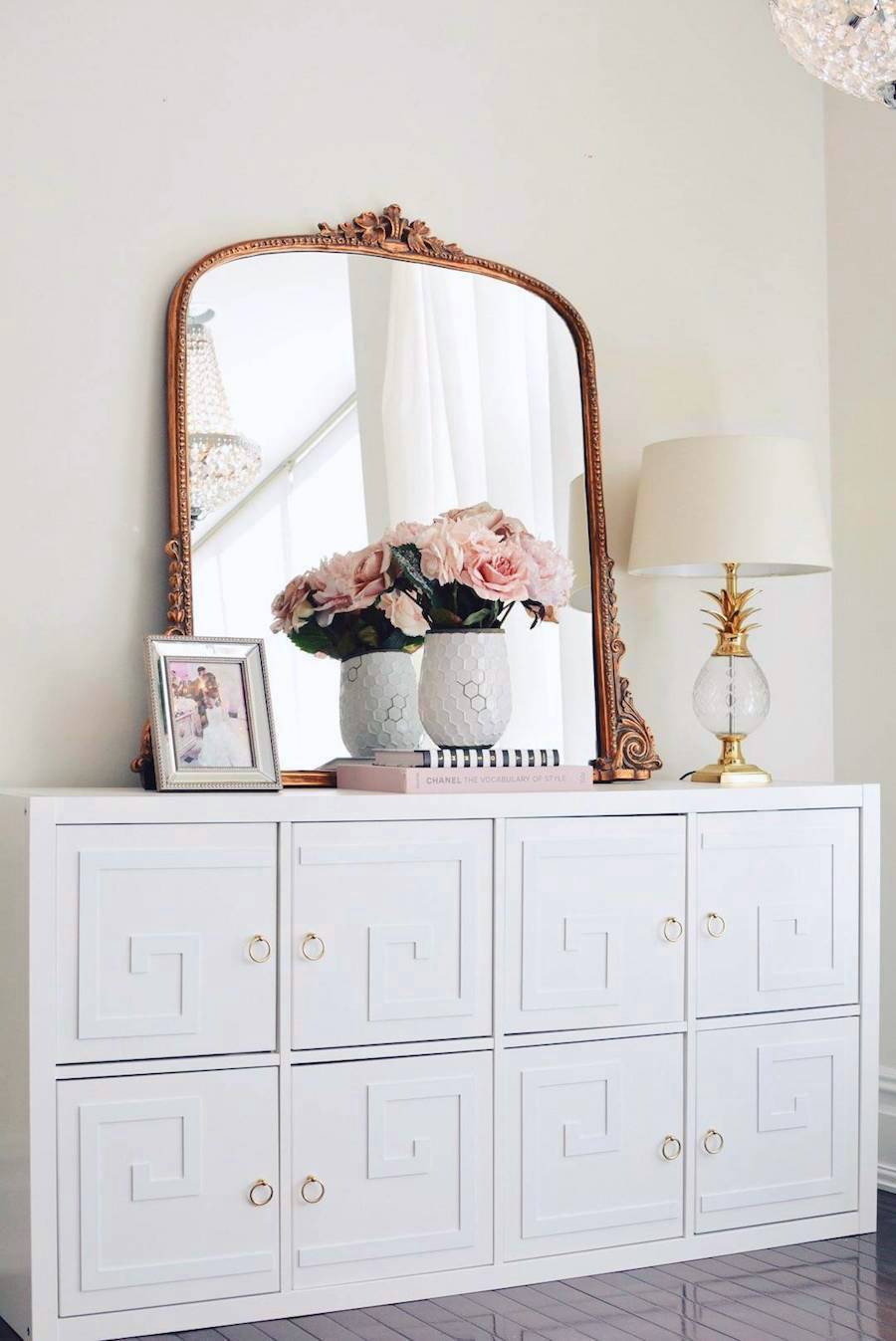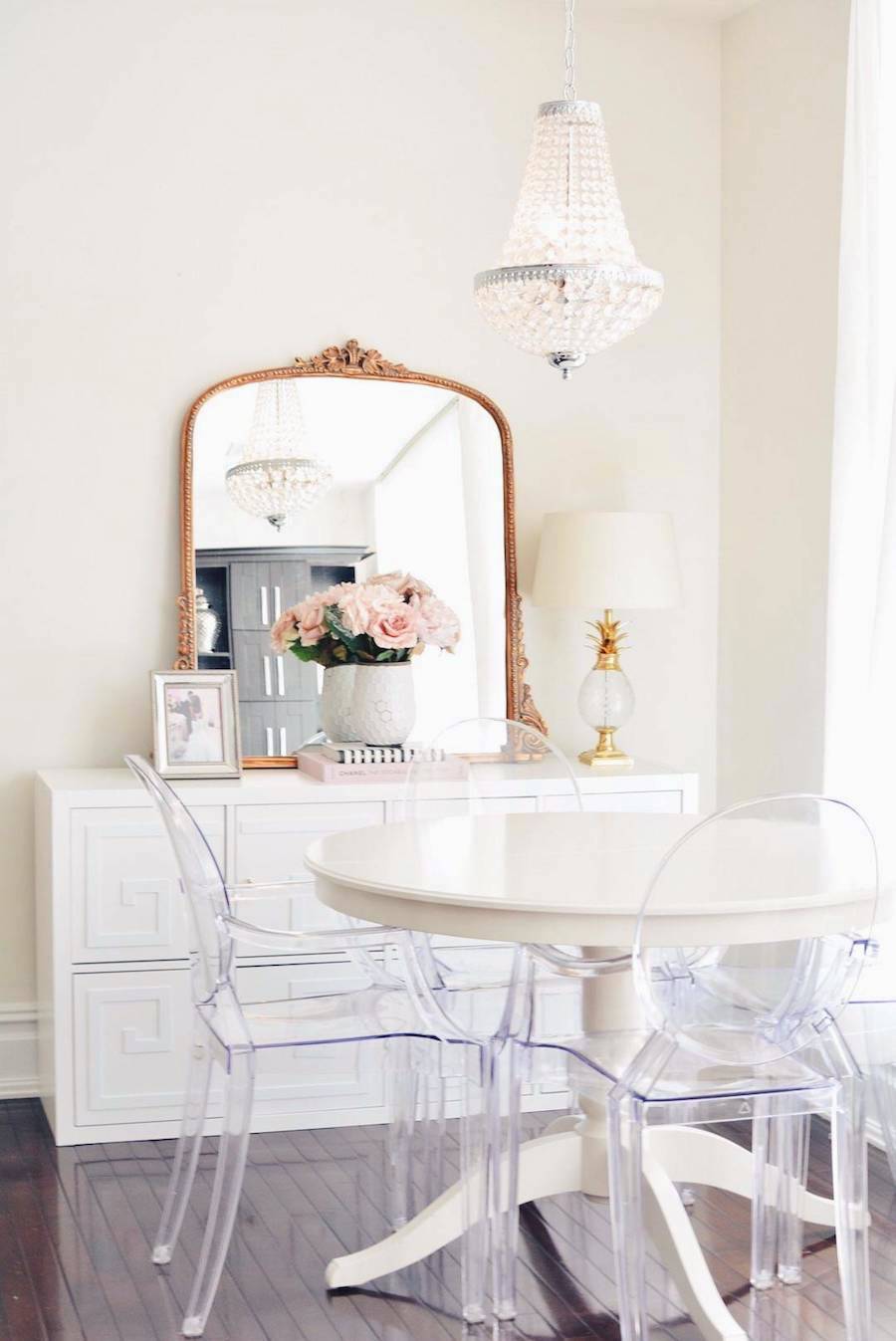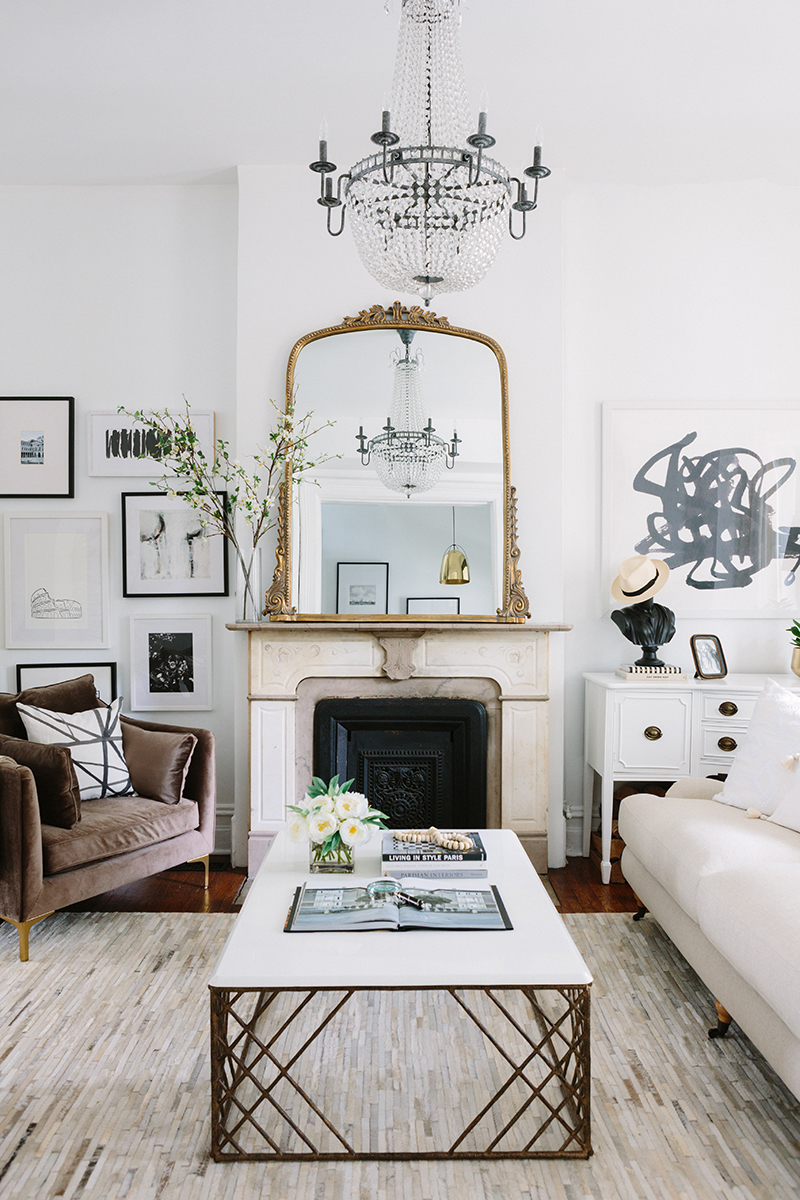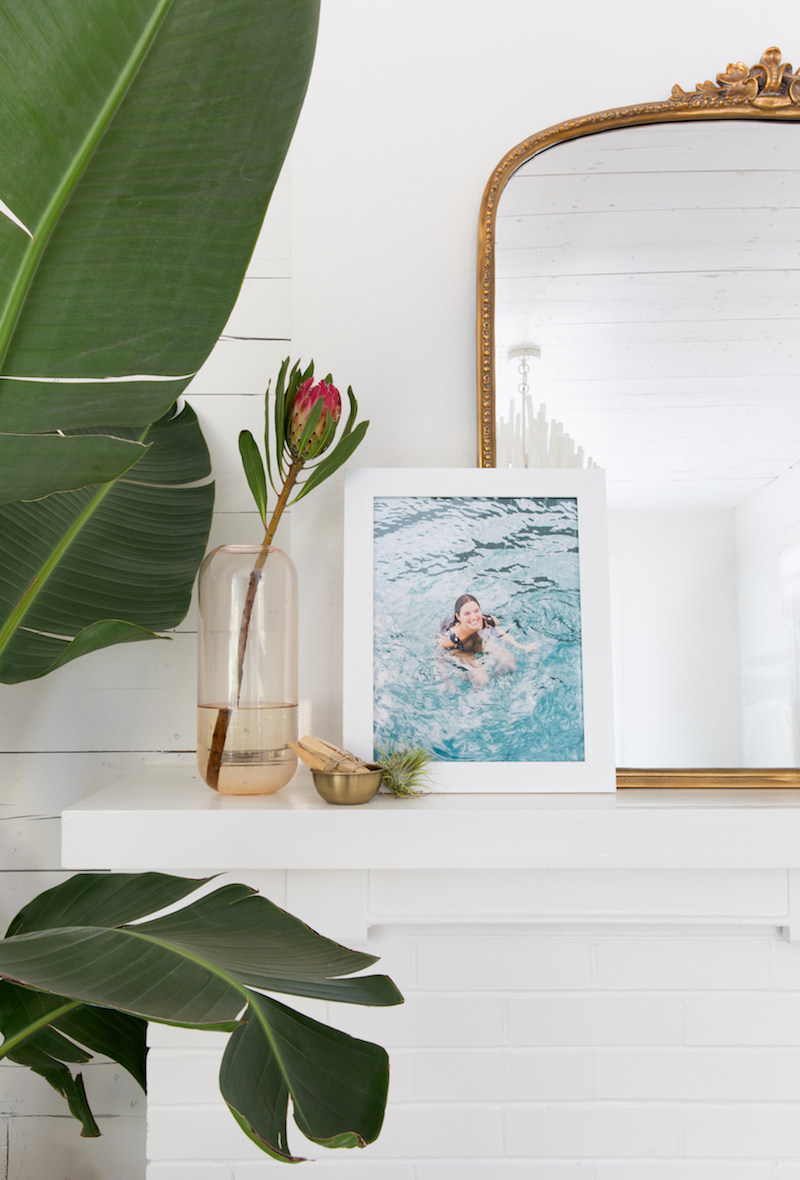 Camille Styles