Blush Pink & Copper Home Decor is a trend I've seen around
Pinterest
for quite some time now. I really love matching this shiny metallic color with a relaxing dusty pink shade that creates a serene environment with a touch of shimmer! I notice that gray seems to be a popular third color which is added to this fabulous decor duo.
What do you think of pink and copper decor?
Blush Pink & Copper Accents

Blush Pink & Copper Decor Inspiration
Copper Hexagon Mirror Cluster with Pink Decor Accents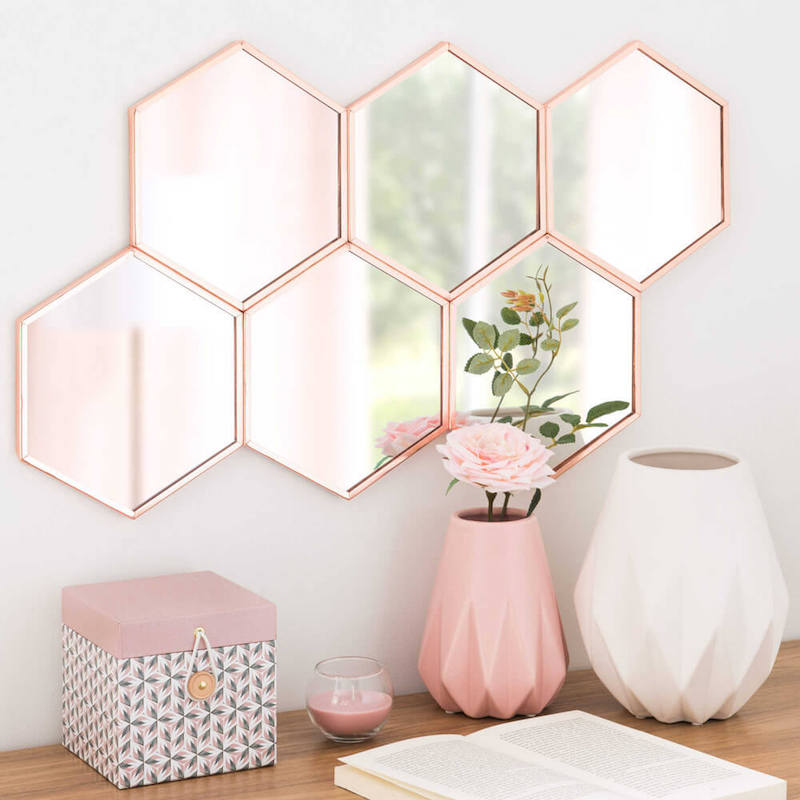 Unknown
Blush pink vintage trunks with copper handles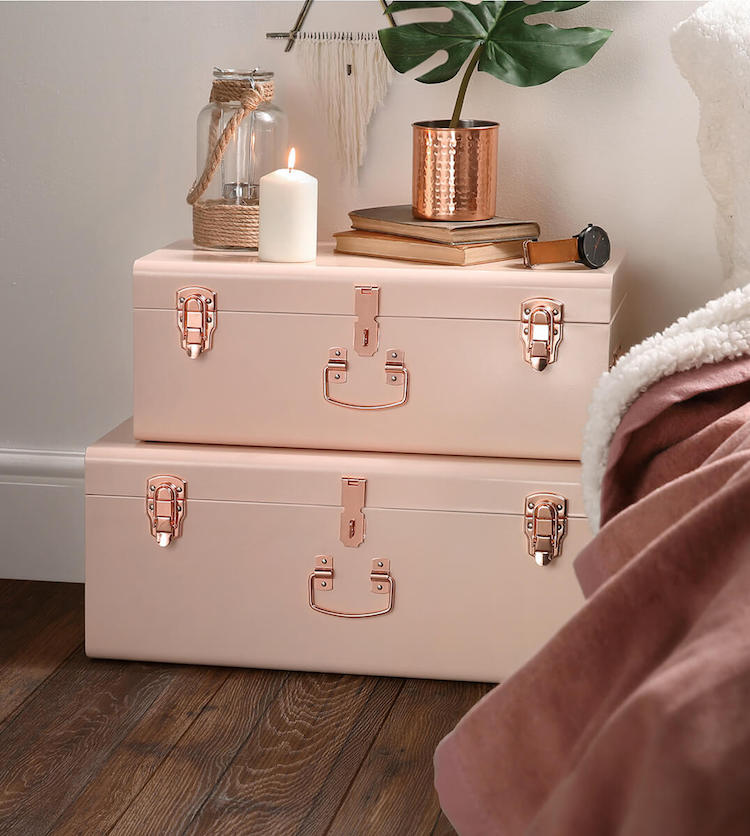 Blush Pink sofa with copper marble table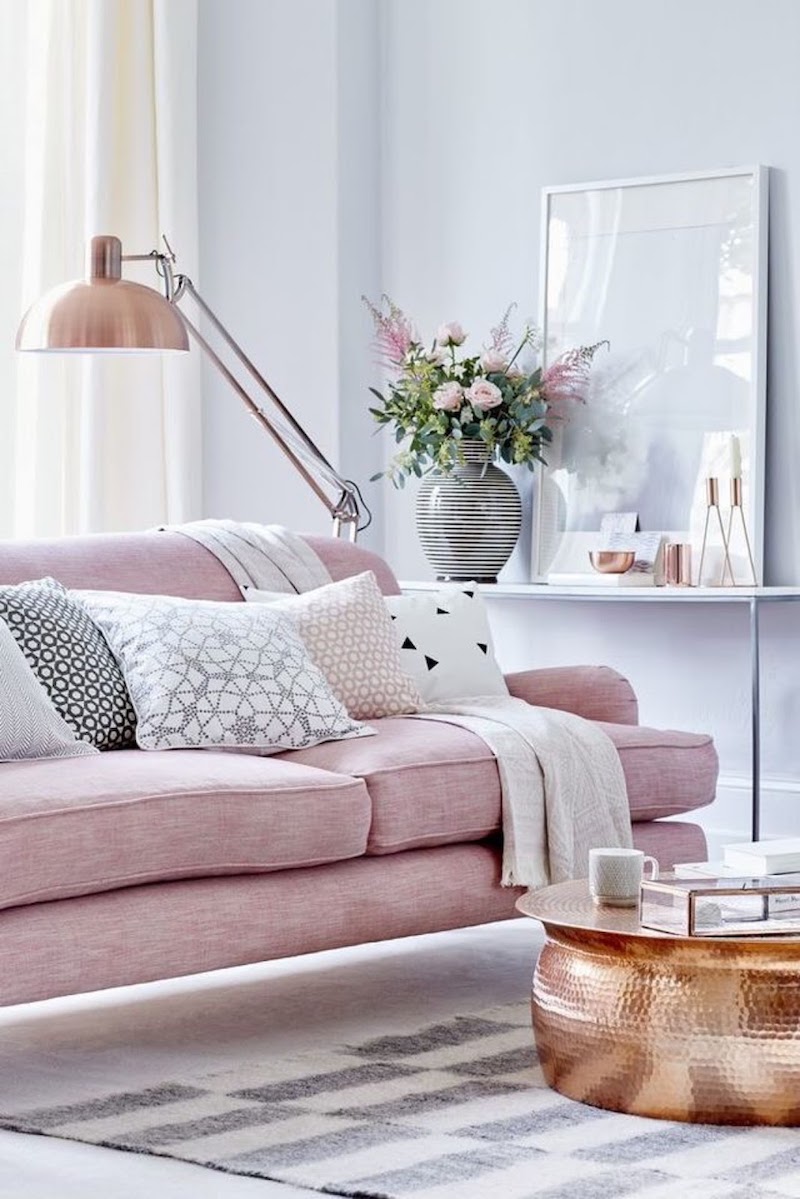 Unknown
Copper pendants and accents against blush pink wall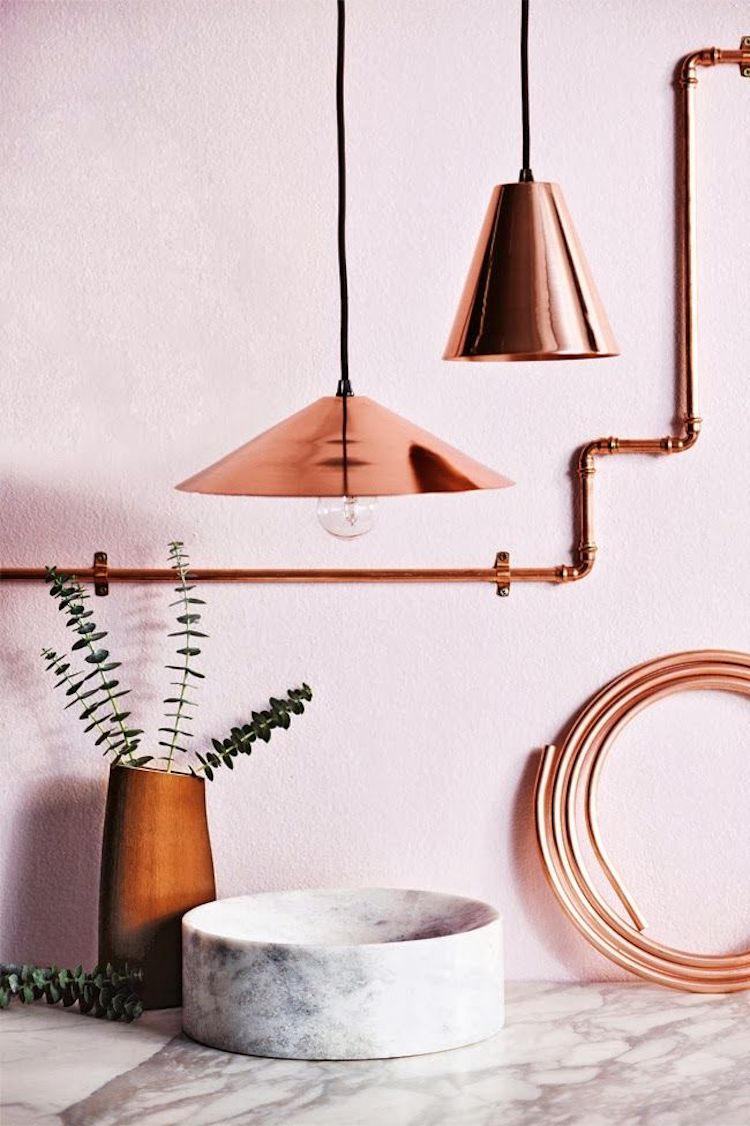 Unknown
Kitchen with copper pendant and pink tile backsplash
Unknown
Copper bathroom mirror and copper soap dispenser in blush pink wall bathroom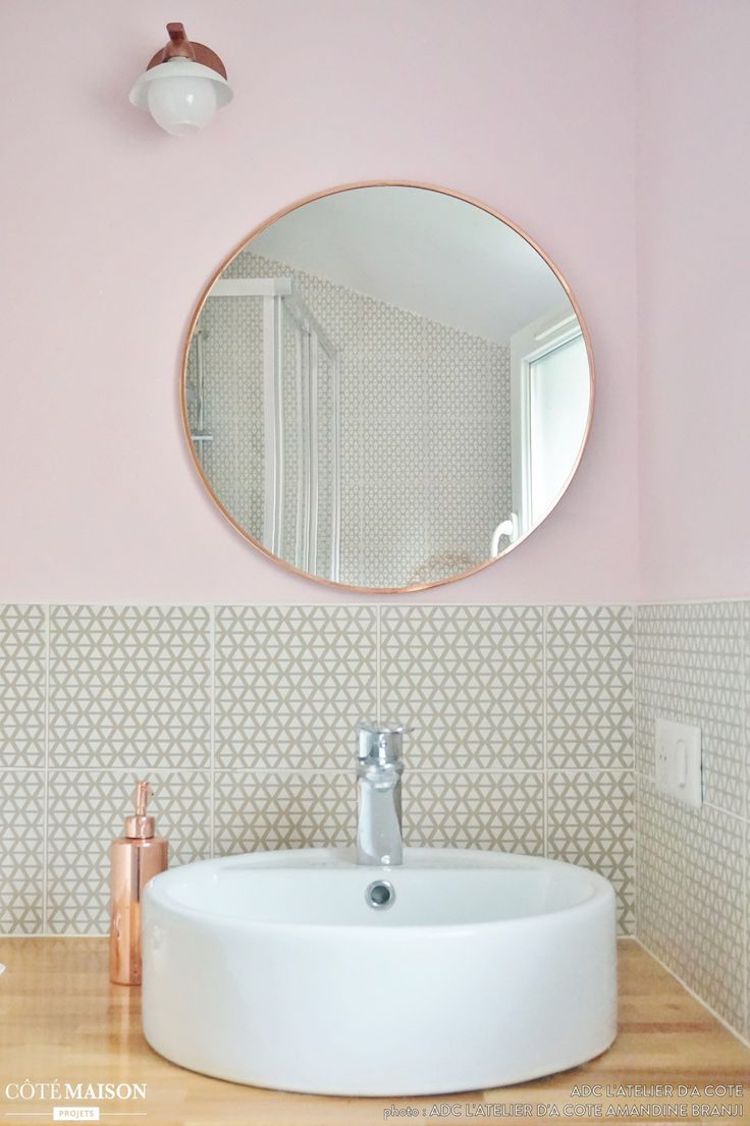 Unknown
Pink bedroom walls + sheets with a large copper pendant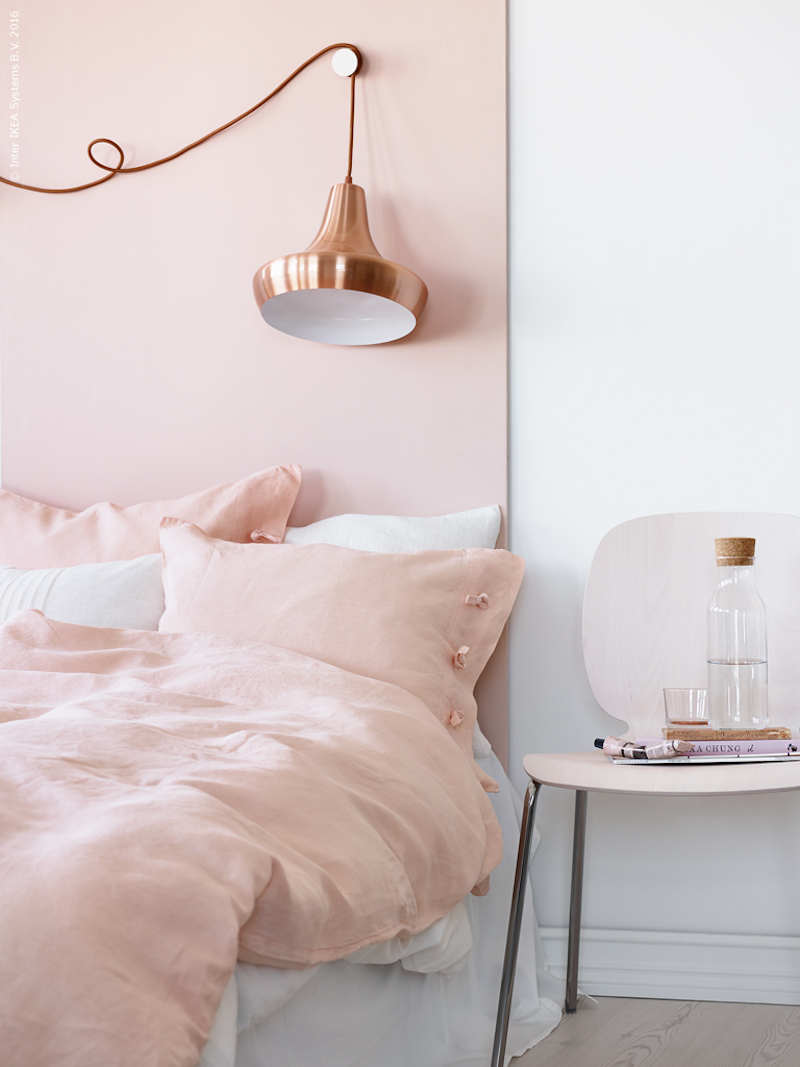 Large copper pendants hanging above a dining room table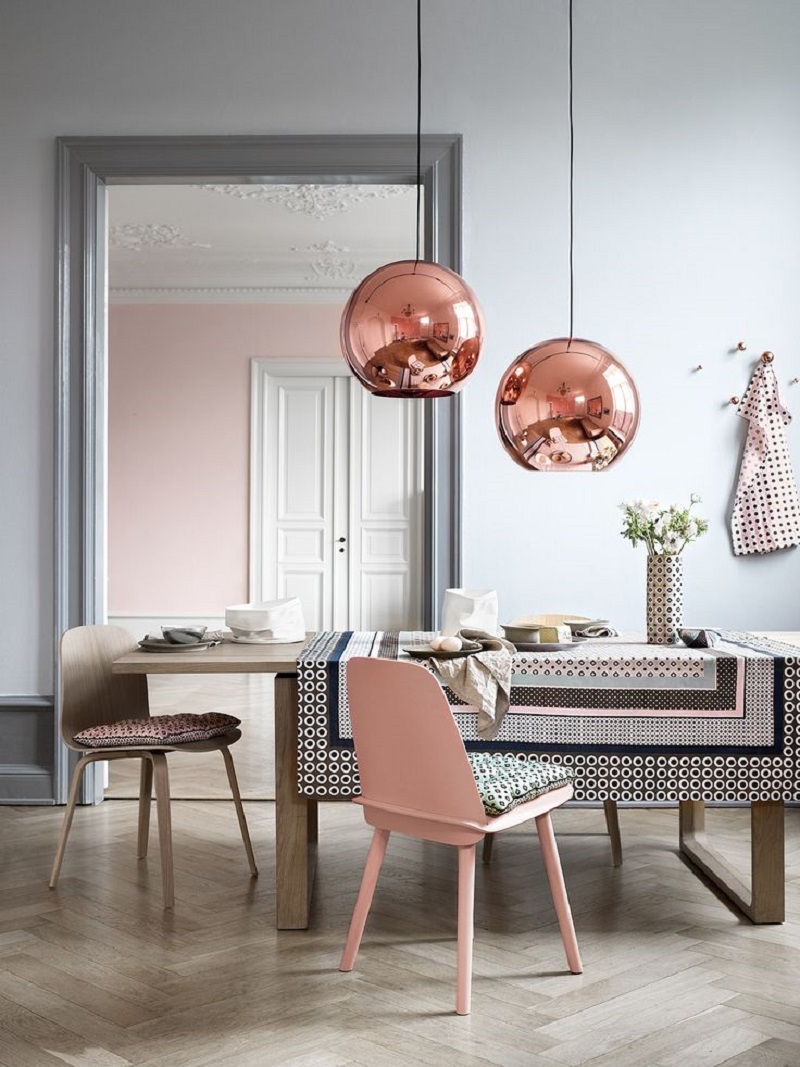 Townsend London
Dusty pink kitchen wall with copper kitchen accessories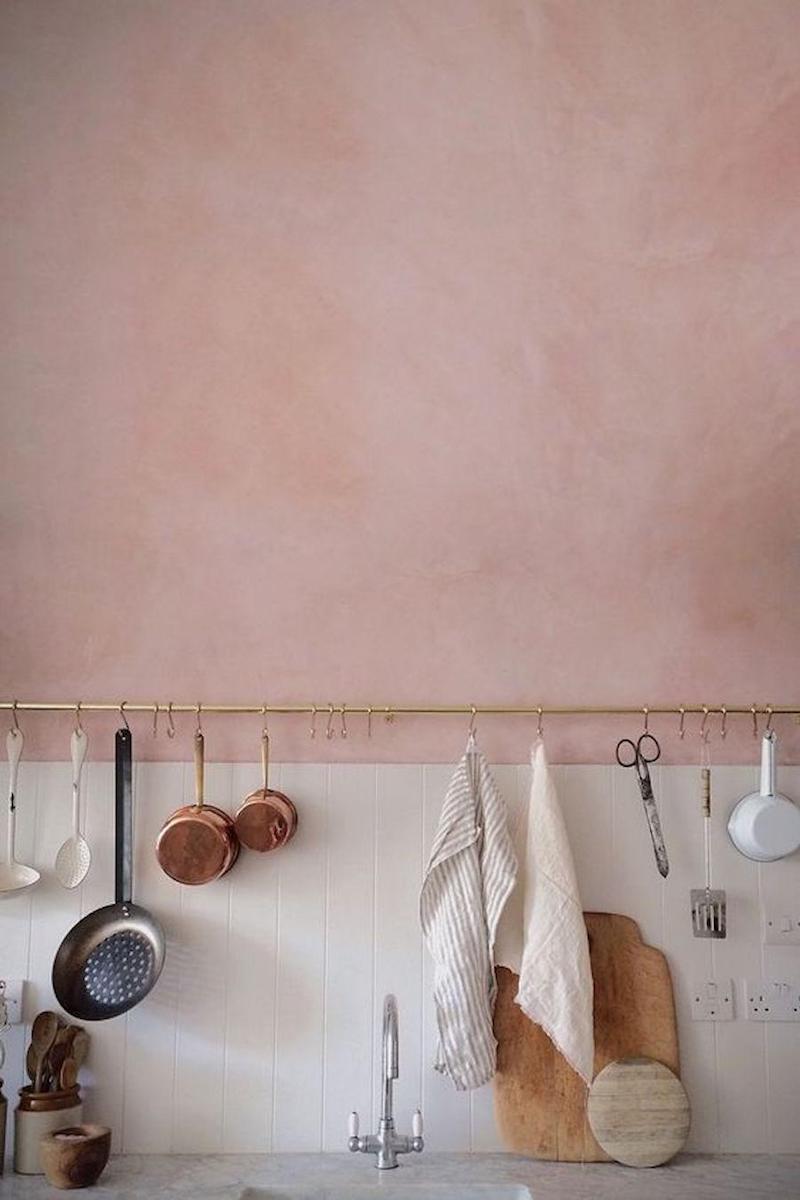 Skye McAlpine
Copper bed frame against soft pink wall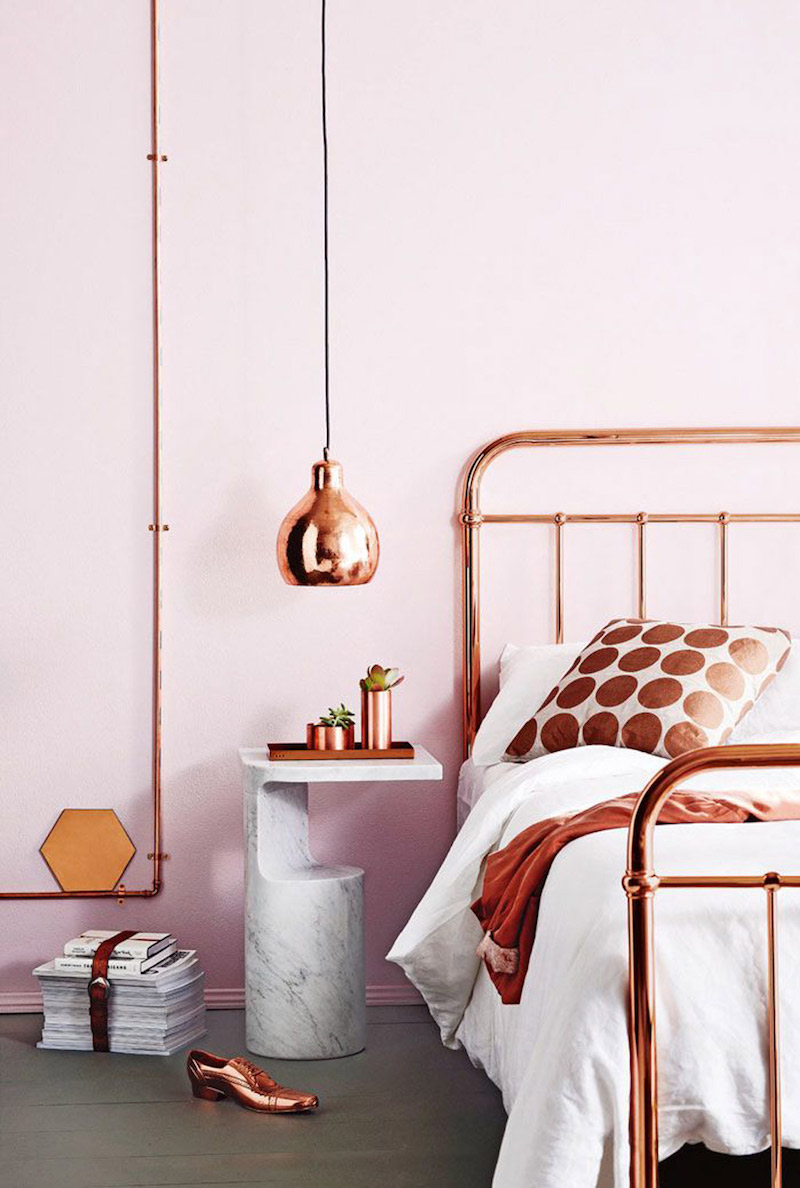 Unknown
Tall pink armoire with copper accents on top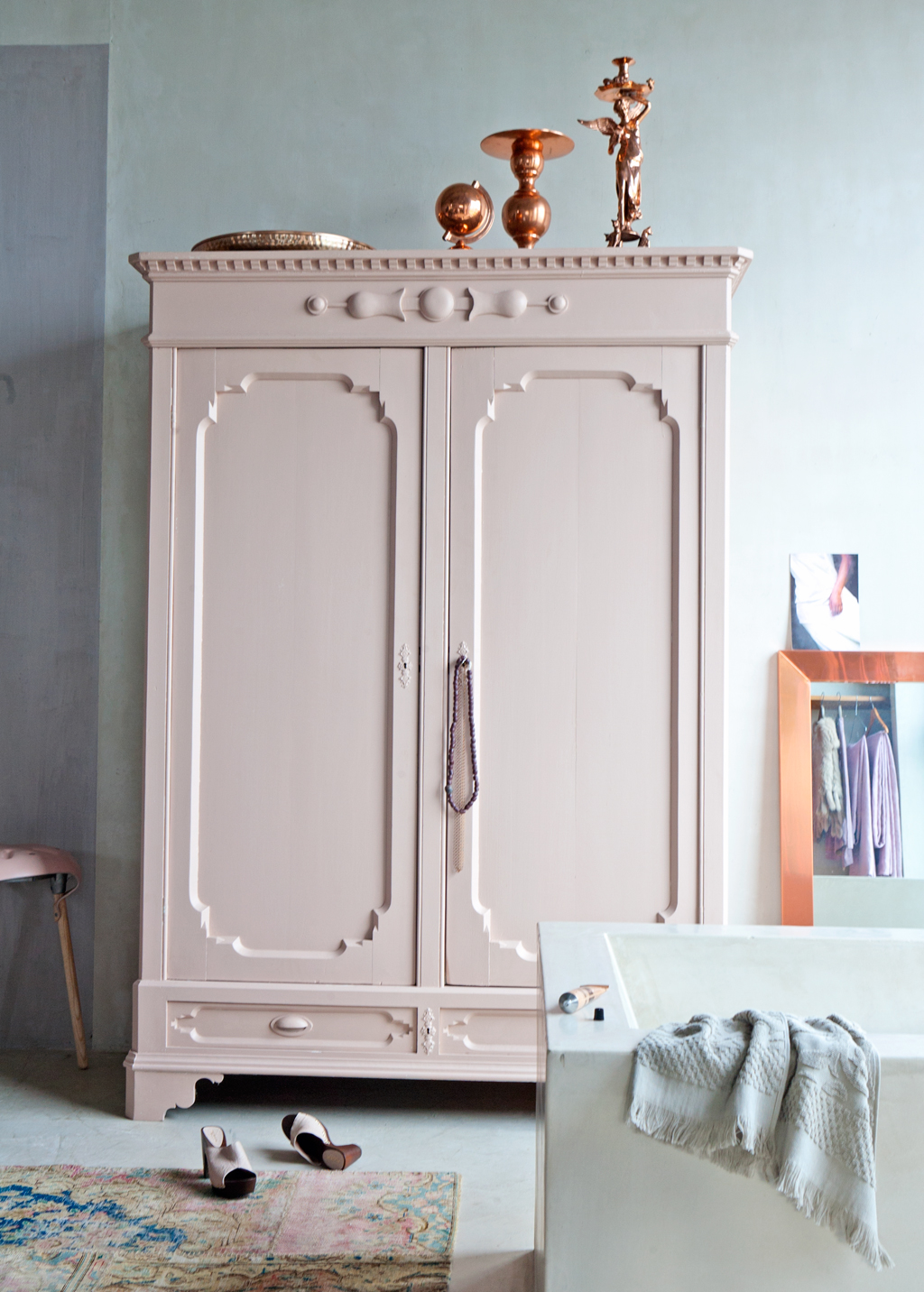 Unknown
Copper kitchen backsplash adjacent to a pink kitchen wall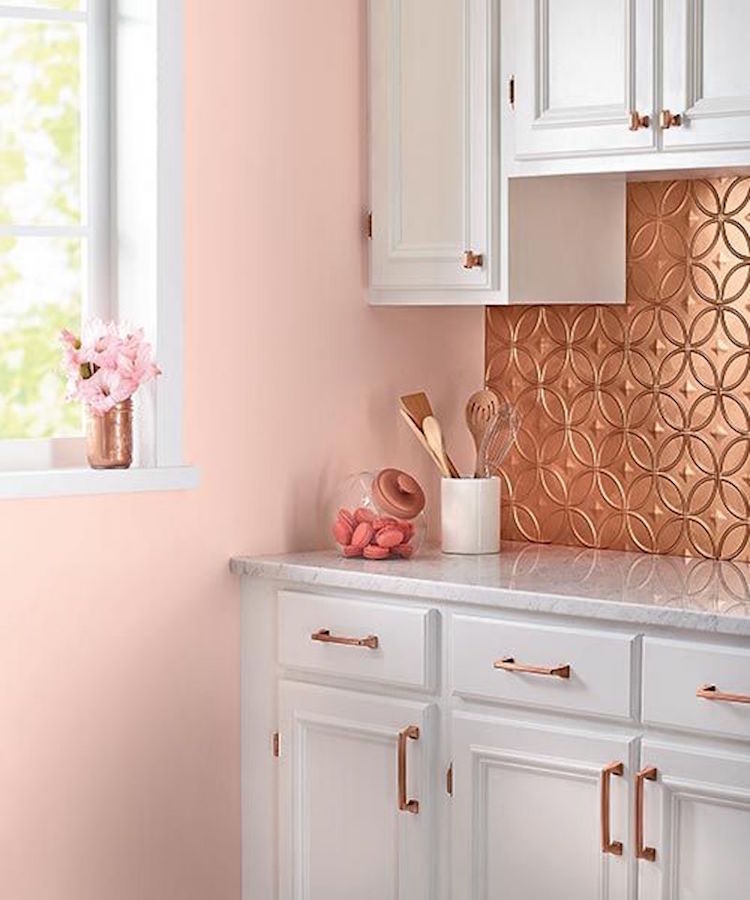 Unknown
Twin copper pendant lighting in white kitchen with pink appliances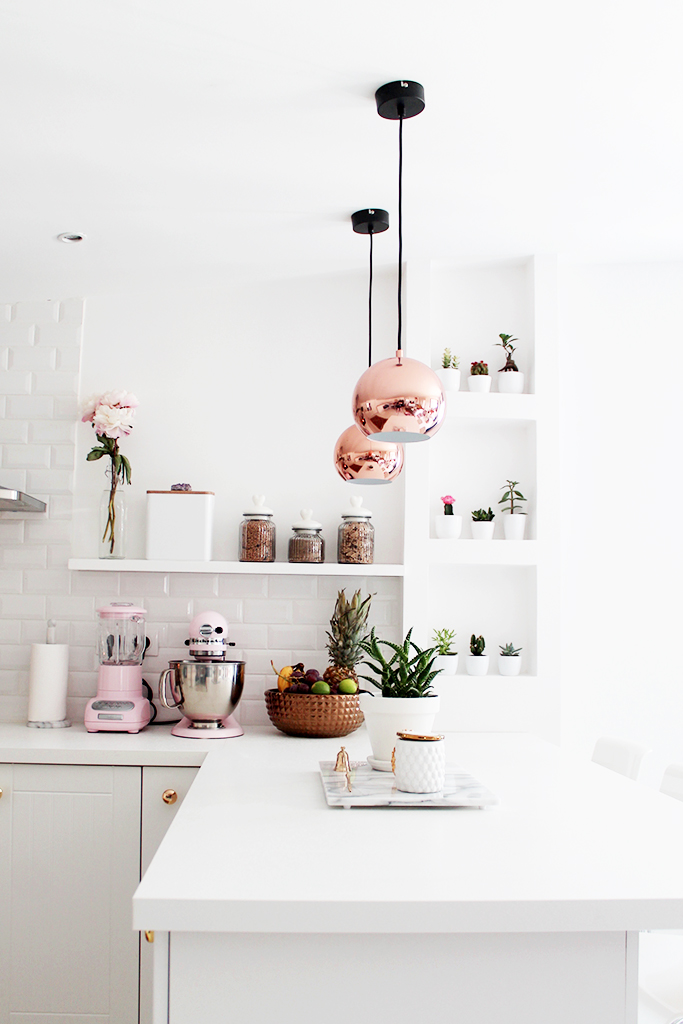 L'appartement Living
Copper pendant light bedside in bedroom with pink walls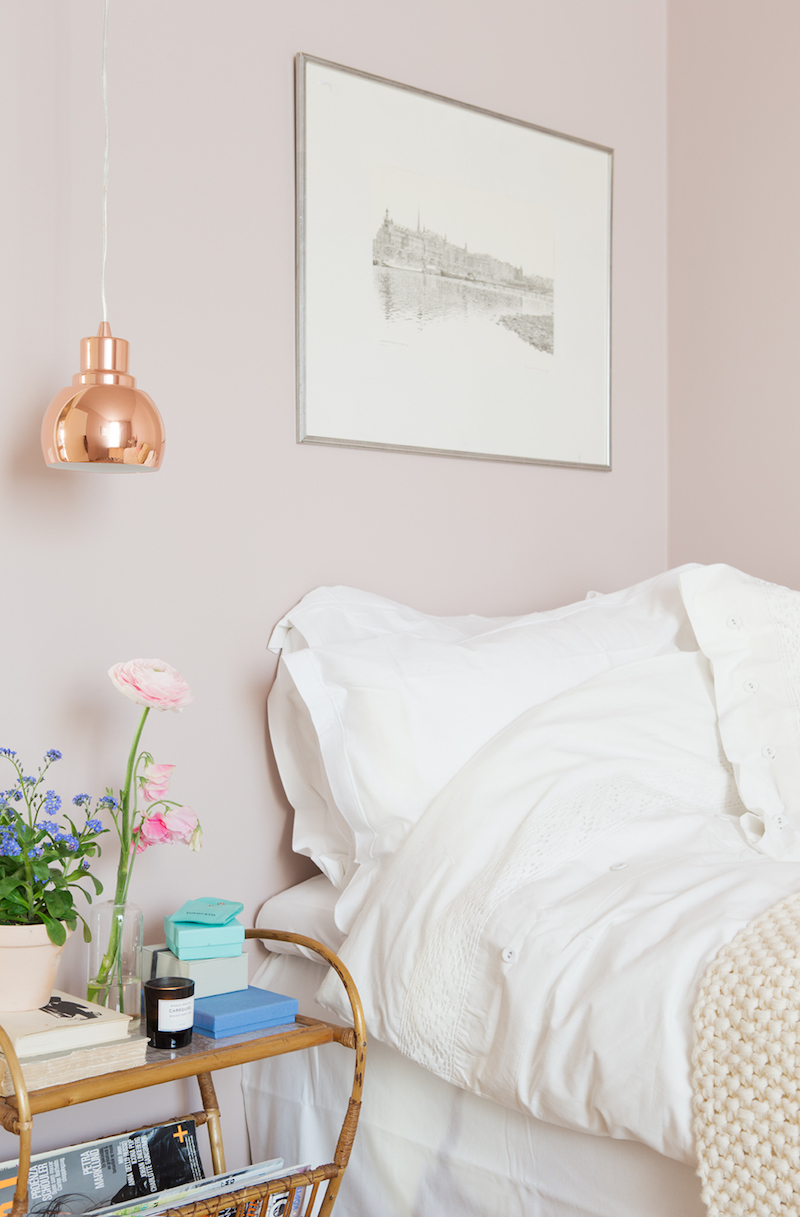 myamazingthings.com
How do you style copper and pink accents?